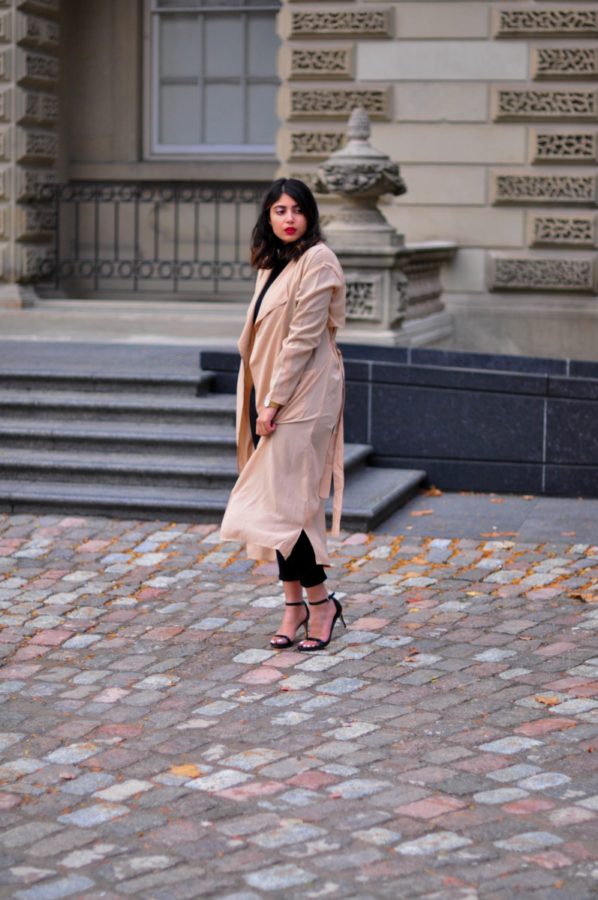 Trench: Nakd; Jeans: Calvin Klein (similar here and here); Top: Aritzia (similar here and here); Shoes: Stuart Weitzman
I'm currently sitting in a cafe, looking at my calendar unable to believe that it's almost December. Where did the year go? Every year, I like to make concrete goals for myself which I take very seriously. To give you an idea, this year, I had two major goals: travel to over 11 cities, and read 12 books. I'm happy to say that I accomplished both. I'm still in the midst of setting my goals for 2017, I wanted to share a few:
Renovate my living room
Since I travel so often, I tend to neglect my apartment. This year, I installed a closet in my den, which was a great first step to making my apartment an actual home. In 2017, I'm planning to redecorate my living room, another step in the direction of making my apartment feel like a home.
Travel to 14 cities
For years now, I've been challenging myself to visit one more city than the previous year. In 2016, I traveled to 13 different places, so my goal for 2017 is to travel to 14. Fingers crossed I can make it happen!
Lose 10 pounds by June 2017
Would it really be a New Year's Goals list without a weight loss goal? Jokes aside, as much as I love my body, I know I'm not in my best shape. My health is something I want to prioritize in the new year.
What are some of your goals for 2017?