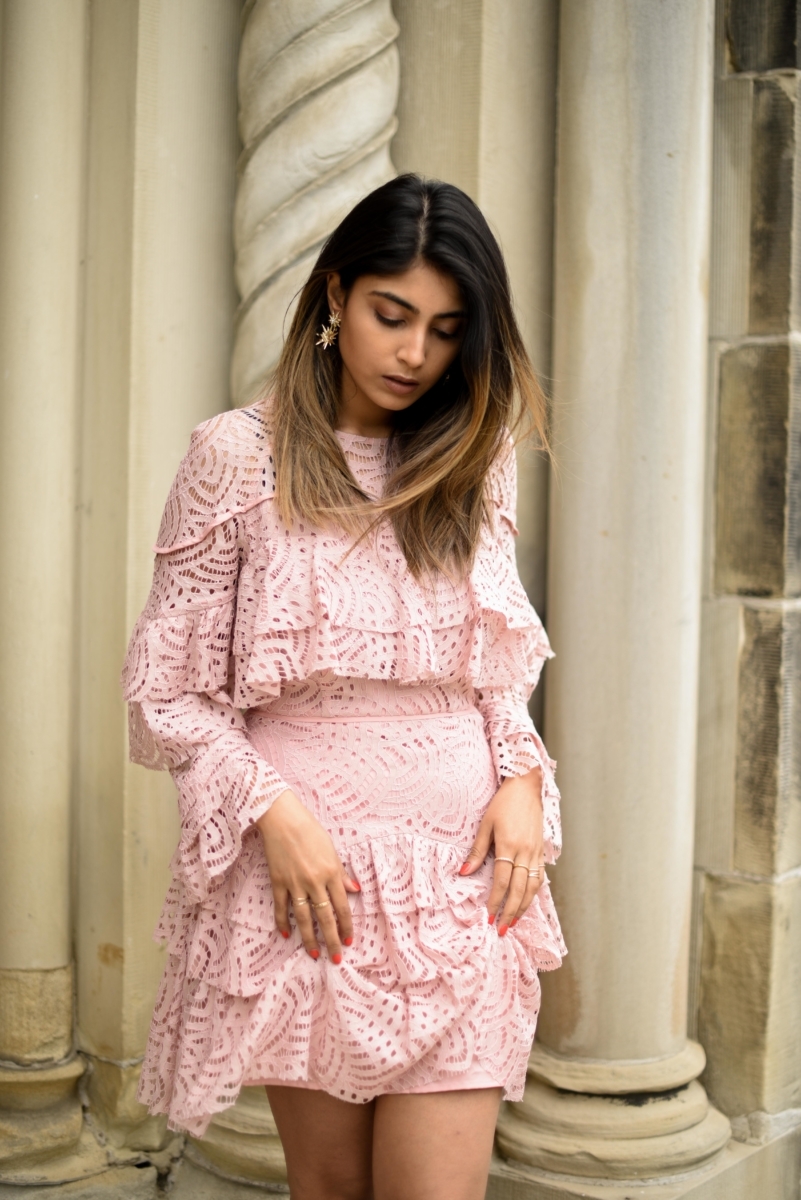 Dress: Talulah; Shoes: Miu Miu; Earrings: Bauble Bar
My renewed love for pink may be on account of the fact that I accidentally rammed my head into a table a few weeks ago. Although my fashion palette has been shifting as of late, this romantic pink dress is definitely a stretch. Though I did flirt with more feminine shades in the form of this blush number, this Talulah dress is full on princess pink, and I'm loving it.
In my heart of hearts, I don't think I'll ever stop being a minimalist. However, I like to think of fashion like food. Similar to having a cheat meal once in a  while, trying something unusual with our style is perfectly healthy. Initially, I considered pairing this dress with my Alexander Wang booties to balance out the femininity with a touch of edge. However, after trying on my pink ballet flats, I knew they were the clear winner. I mean, if you're cheating, you may as well go all out right?