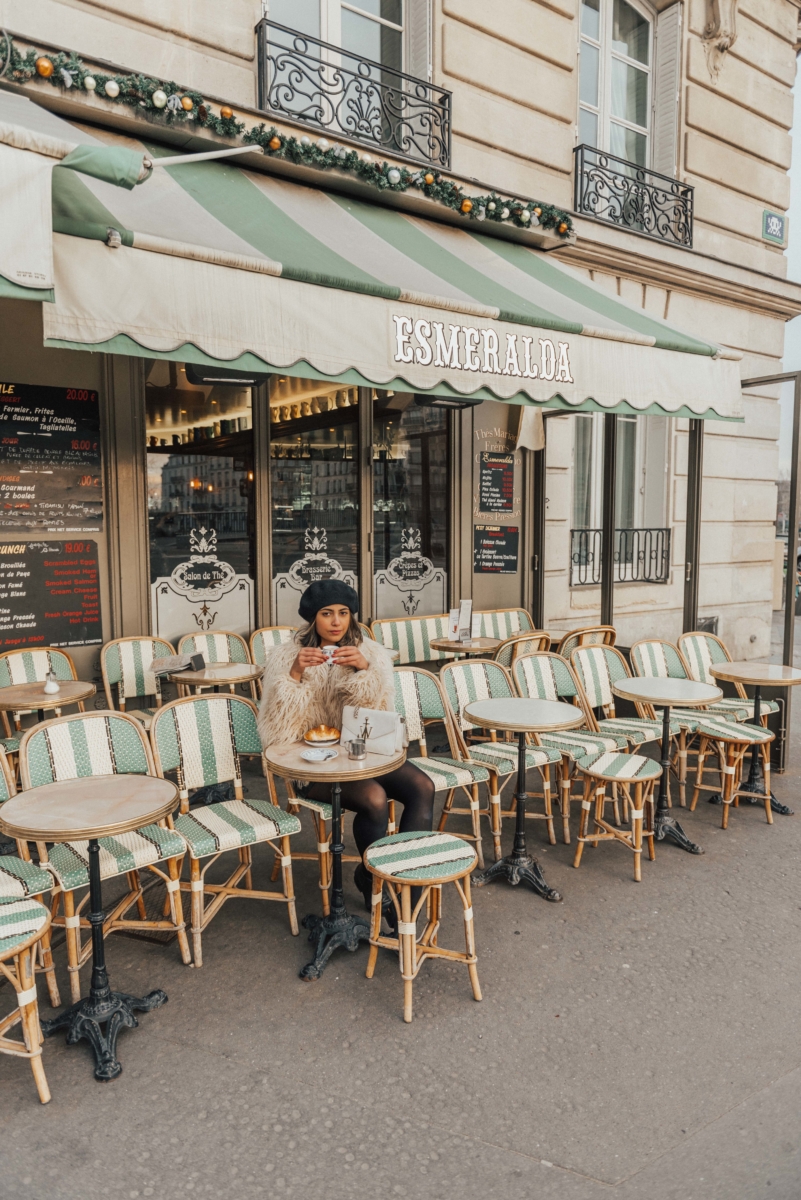 Since 2014, I've been visiting Paris once a year (minimum). In fact, it's a city I love so much, that I decided to spend 6 weeks there at the end of 2017. It's kind of a second home, and I feel my heart pining for it when I'm away for too long. I spent 2.5 short, but sweet days in Paris before heading to Switzerland, and I had to share all the details.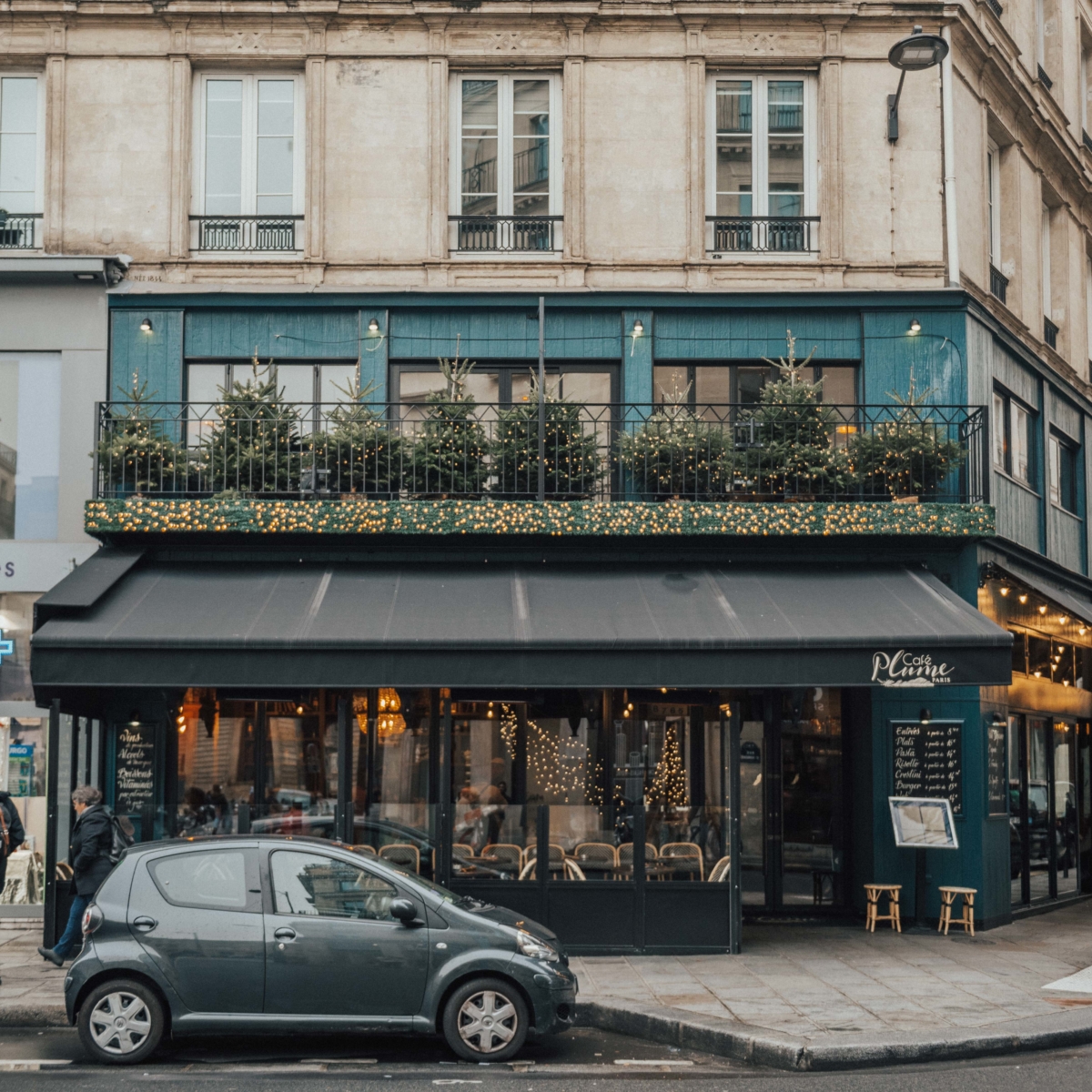 As wonderful as my time in Paris was, I ended up somehow losing my beloved Samsun S9, which is what I use to record all my videos. Unfortunately, that meant that I lost all the footage I'd recorded for my Paris vlog, along with an eye makeup tutorial I'd shot with YSL Beauty. I also realized I'd lost it right as I'd boarded my flight to Zurich, so there wasn't really much I could do about it.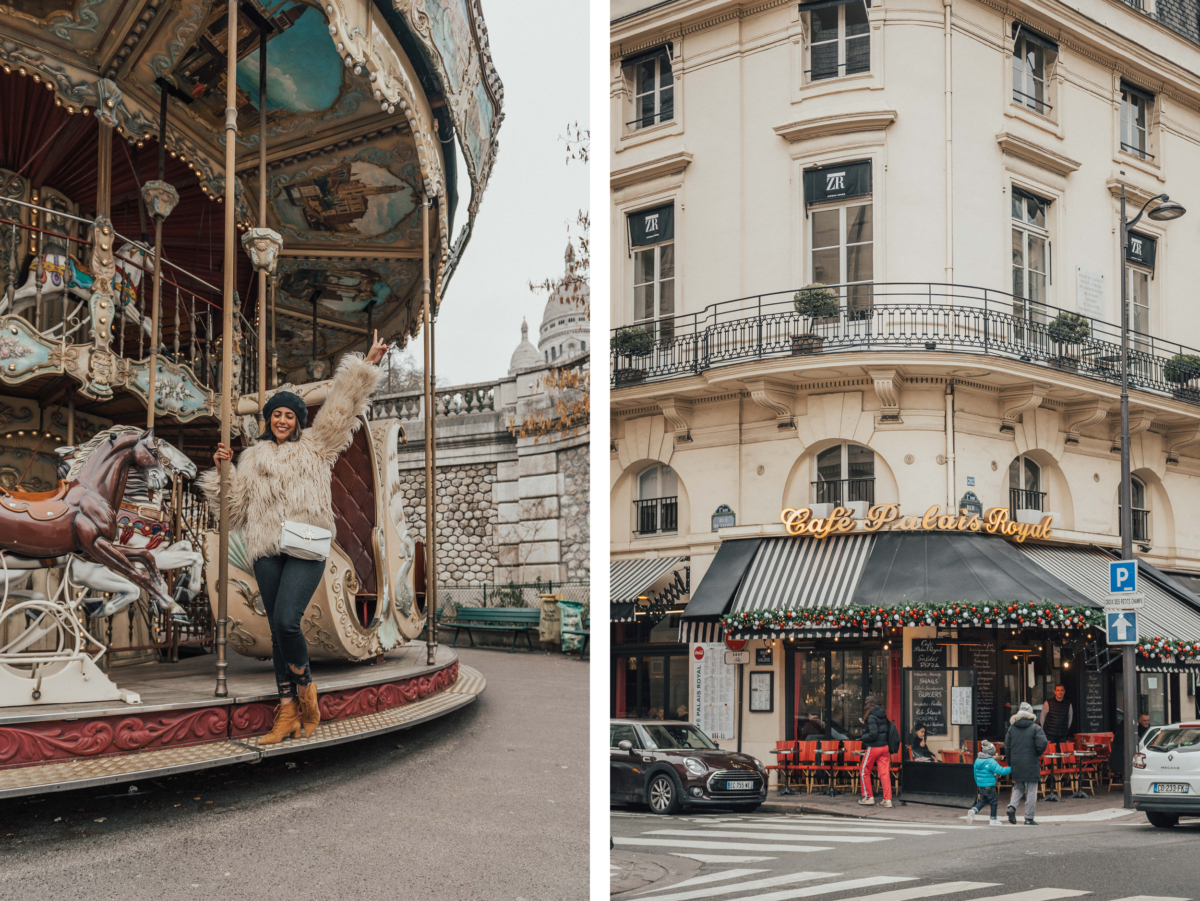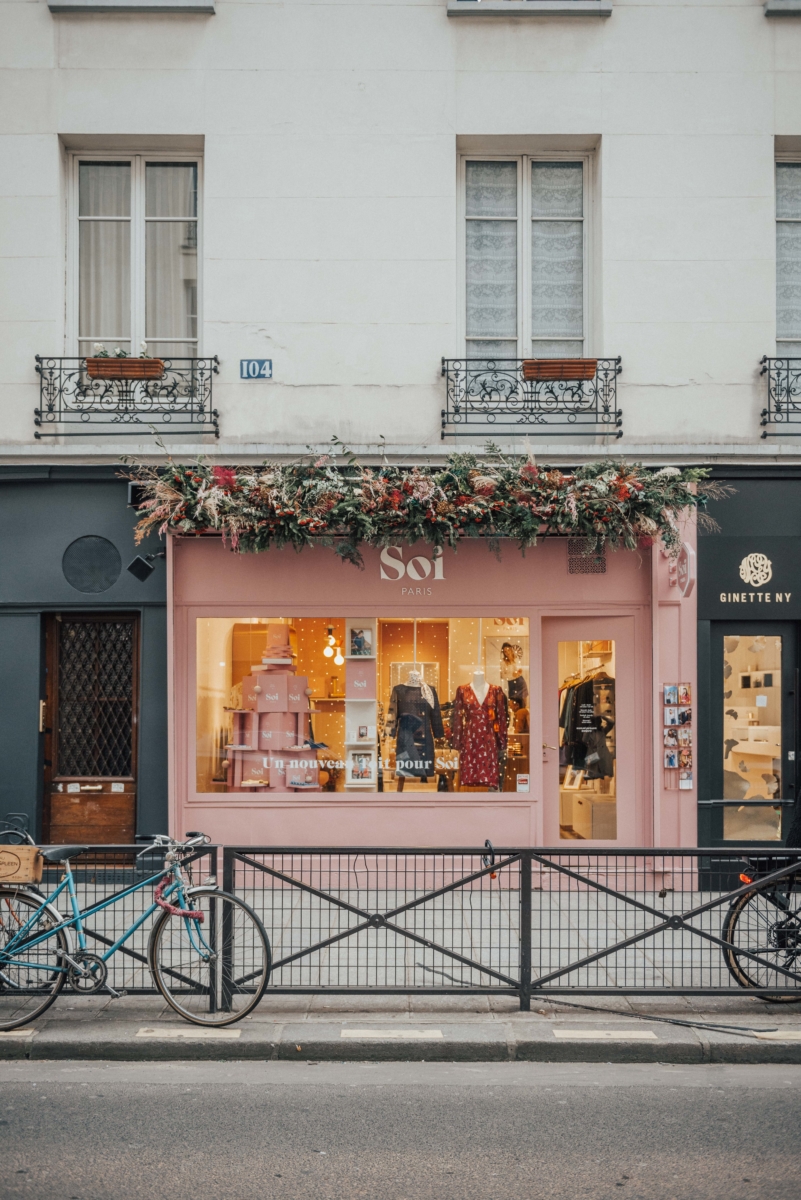 But of course, I didn't let this impact the rest of my trip, or the wonderful time I had in Paris. This was my first time spending the holiday season in Paris, so everything was really beautiful and festive. However, it was also a time of political unrest in the city with certain streets and all metro stops being closed on the Saturday I was there for protests. I arrived in Paris just as the Gilets Jaunes protests were simmering down, but the weekend prior to my arrival was pretty violent. Either way, despite the political climate, I still made the most of my time in Paris, walking and using Ubers to get around, and strategically avoiding areas with heavy protesting. So now that you have a little bit of back story, let's get into the guide!
Where to stay
As you guys know, I love exploring different hotels in any given city, and Paris is no different. During this trip, I split my time between Maison Breguet and Grand Hotel du Palais Royal. I had an incredible experience at both places, but they are two completely different hotels. Here's the low down.
Tucked away on Rue Breguet in the 11th arrondisement, Maison Breguet is a chic boutique hotel for someone who's looking for the cool girl Paris experience. It's located about a 5 minute walk from Le Marais, which is my favourite neighbourhood in the city, and home to some of Paris's best cafe's, restaurants, boutiques, speakeasies, and so much more. The best of Paris is truly at your doorstep. And if you're new to the city, looking to do more touristy activities, the metro is a stonethrow away, making sites like the Eiffel Tower, Louvre, and Notre Dame totally accessible.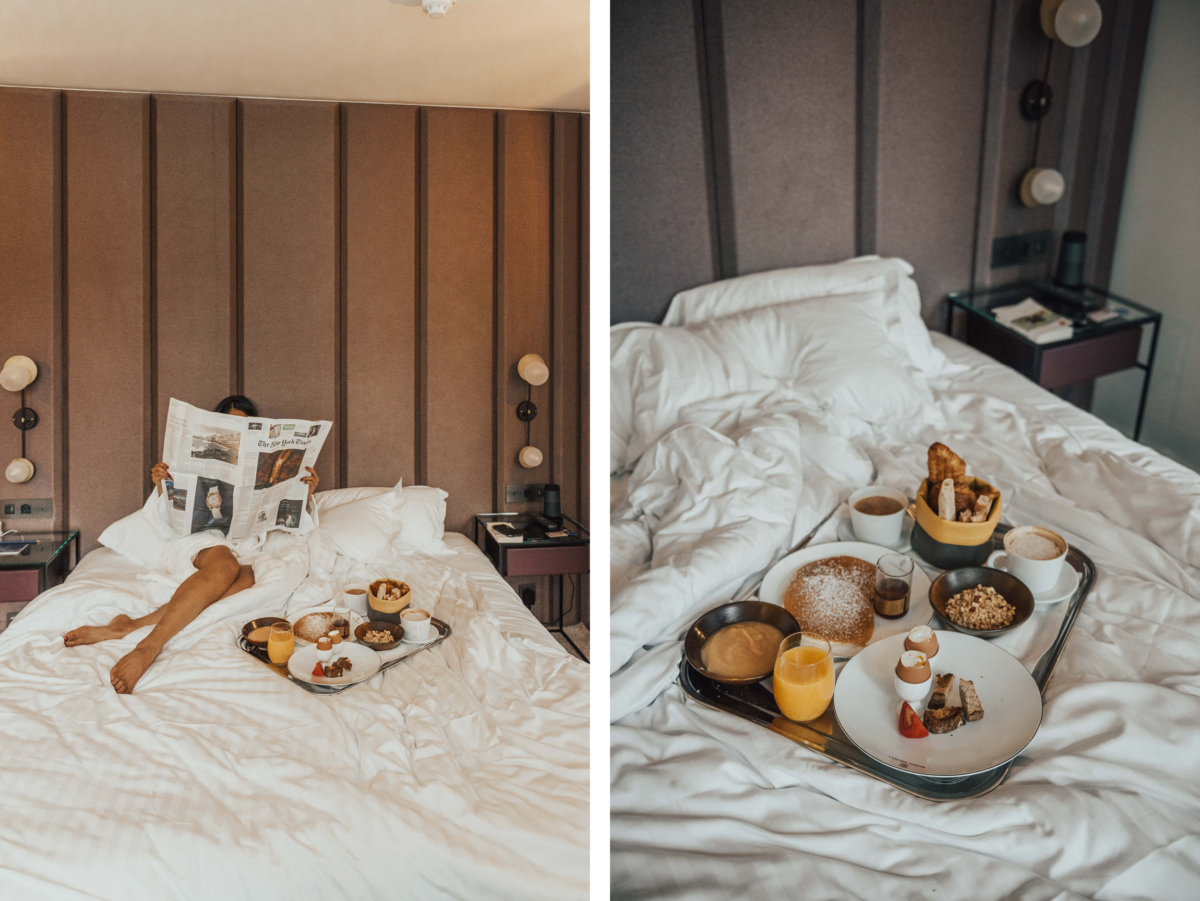 The hotel itself is adorable. It's a small hotel with impeccable service and beautiful rooms. I think the bath products in hotel bathrooms speak volumes about the quality of the overall establishment, and Maison Breguet did not disappoint. Their bathrooms were stocked with Replica by Margiela, which is one of my favourite brands.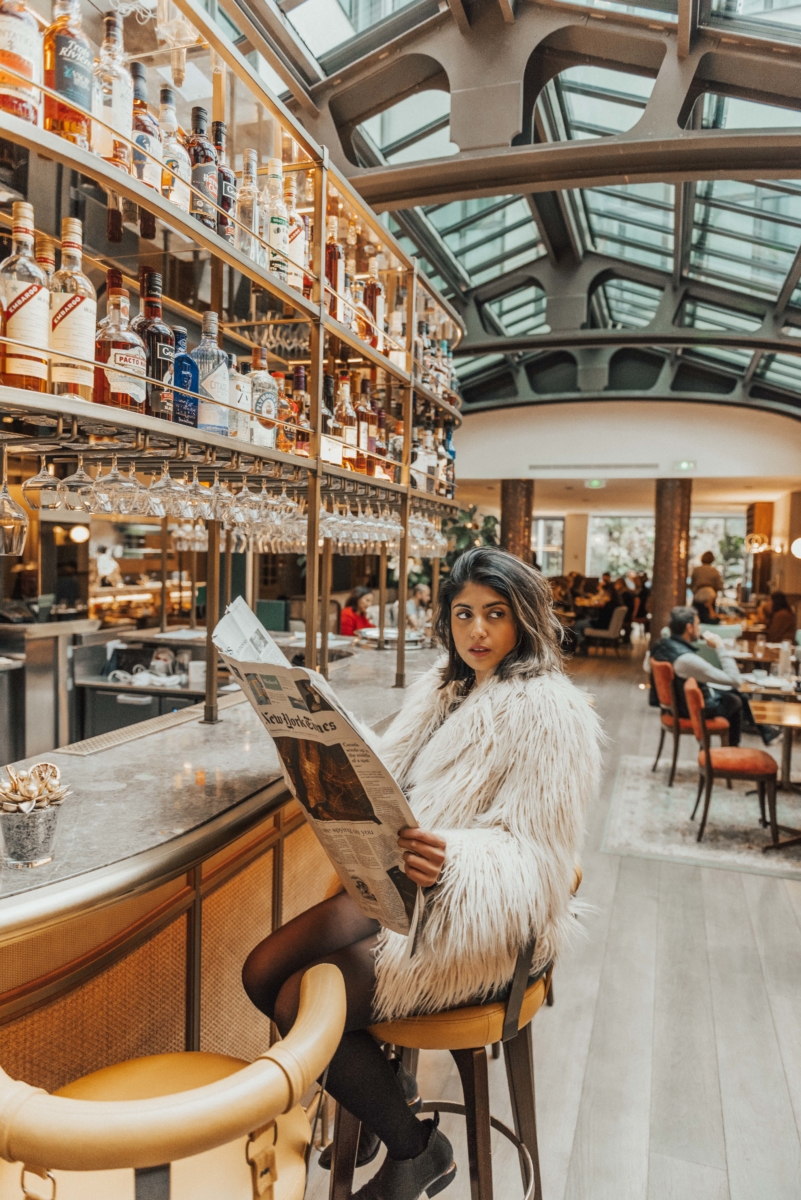 The in-house restaurant is stunning. Although I ate breakfast in my room (which was delicious, by the way), I went over to the restaurant to admire the interior. Pictures speak a thousand words, so can we take a second to admire the glass ceiling and the chic bar area?
I highly recommend Maison Breguet. It's truly a gem of a hotel.
If you're looking for glamour and the Parisian experience that you only see in movies, stay at Grand Hotel du Palais Royal. Guys, I was absolutely blown away by this hotel. Seriously, it's been over 3 weeks since I was there, and it still feels like a dream.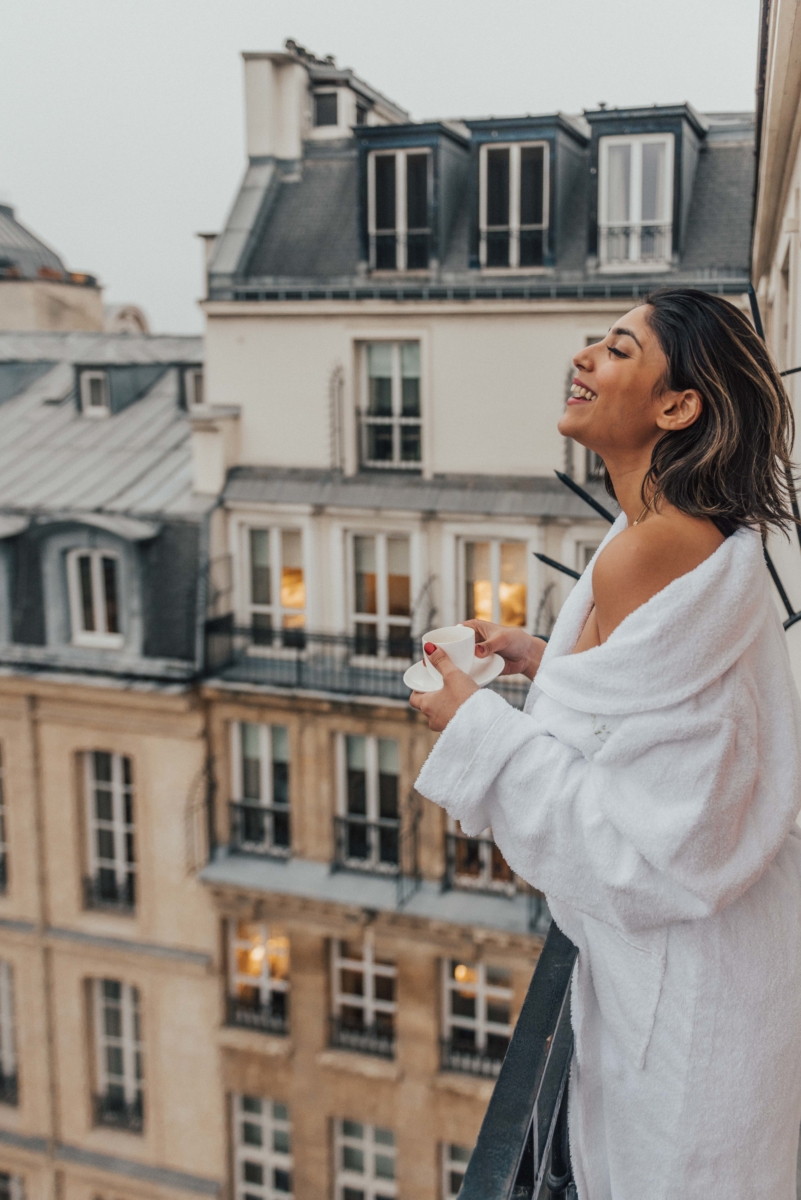 Located just behind Palais Royal, the hotel is chic AF with a facade that practically makes it it impossible to not stop for a picture. I mean seriously, just look at it. The location is actually ridiculously central, a hop, skip and step away from The Louvre (for a culture), Cafe Kitsune (for coffee), Rue Saint Honore (for luxury shopping), and Angelina (for hot chocolate and people watching).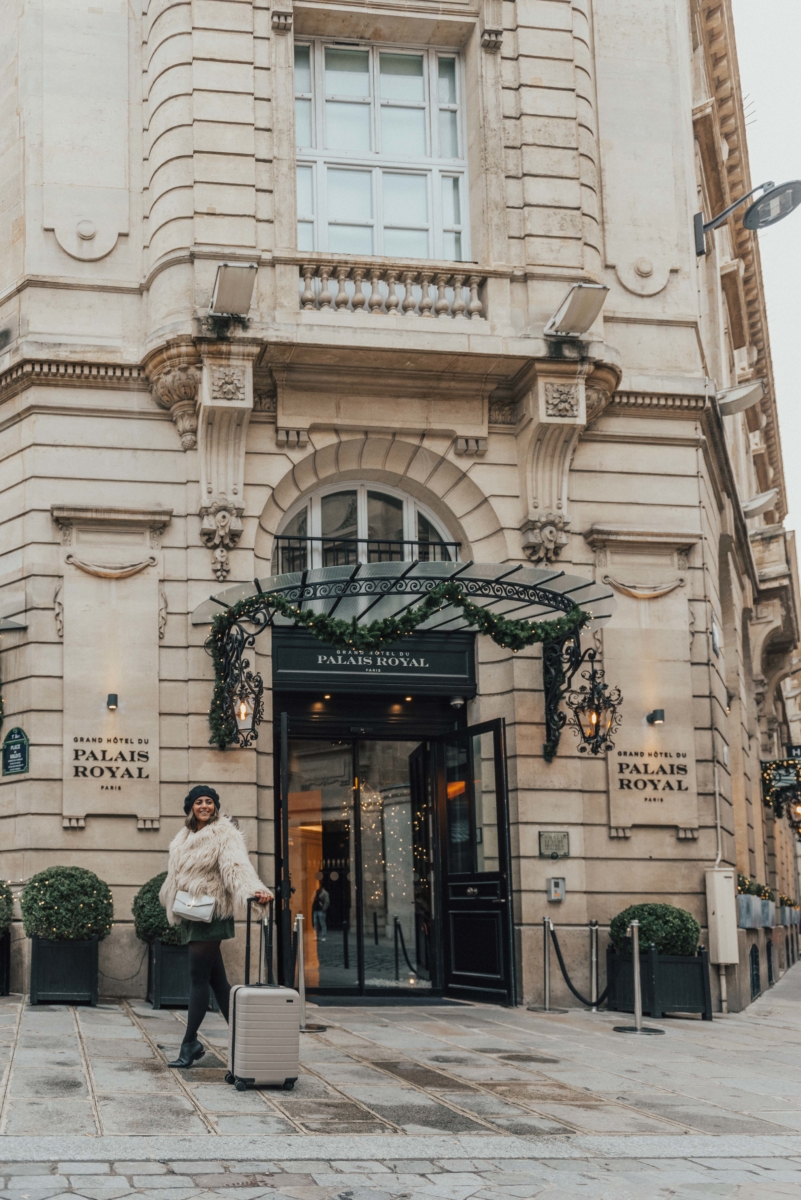 The staff are so gracious and welcoming, that you feel like you're going to visit old friends. Above and beyond guys. So let's talk about the room. I stayed in one of the suites, and let me tell you, I was a little devastated to be checking out because I would have happily stayed forever. Honestly, I don't even have the words to describe the room. It offers everything you'd want in a Parisian hotel room, the wrought iron balcony, the luxurious bed, and if you opt for a suite, a view that truly takes your breath away. The hotel was kind enough to spoil me with some dessert, which I gladly enjoyed while gawking at the view, revelling at the beauty of the city.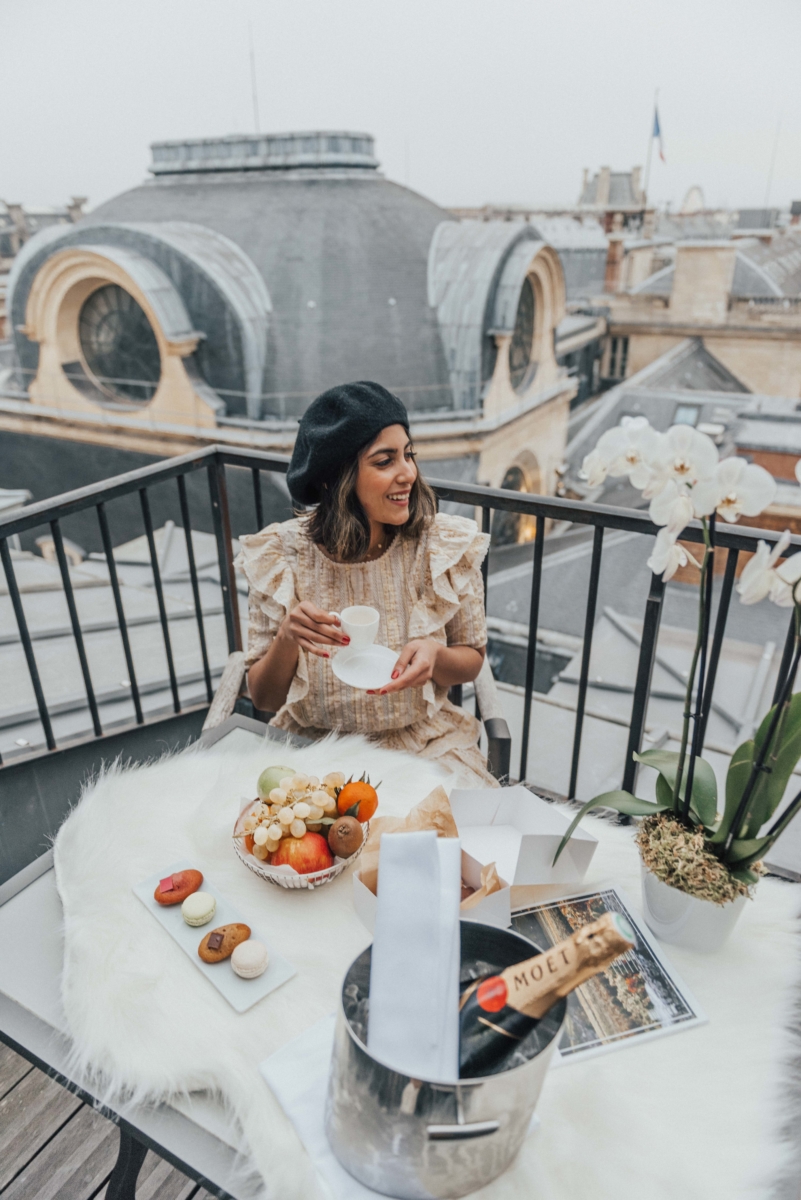 If you're going to Paris for the first time, and want to make sure you have a good experience, I recommend you stay at this hotel, you literally can't go wrong. And if you're going to Paris for your honeymoon, and are looking for an epic experience, stay at one of their suites. TRUST ME.
Oh and if you're wondering, the bathrooms are pimped out with Diptyque products.
Where to eat
Paris is the city of food. If you're not sweating butter by the end, you've done it all wrong. There are so many amazing places to eat here that the list will be long, but bear with me.
Boot Cafe
This will forever be one of my favourite places for a coffee. It's a tiny little cafe hidden in the streets f Le Marais without even a proper sign. The coffee never disappoints.
Breizh Cafe
If you're looking for the best crepes in the city, go directly to Breizh. If you're there after 7pm, expect to stand in line. Both their savoury and sweet crepes are to die for. An absolute must-visit.
Ober Mamma
Get here 15 minutes before opening time (7pm), or you'll be standing in line for hours. Seriously guys, I came at 6:45pm, and the line was already so long that I didn't know if I'd get a seat. But I did, and I'm so glad I did, because no one else in Paris does Italian food quite like the Big Mamma restaurants. The interior is chic and the food is to die for. Don't miss out on their tiramisu.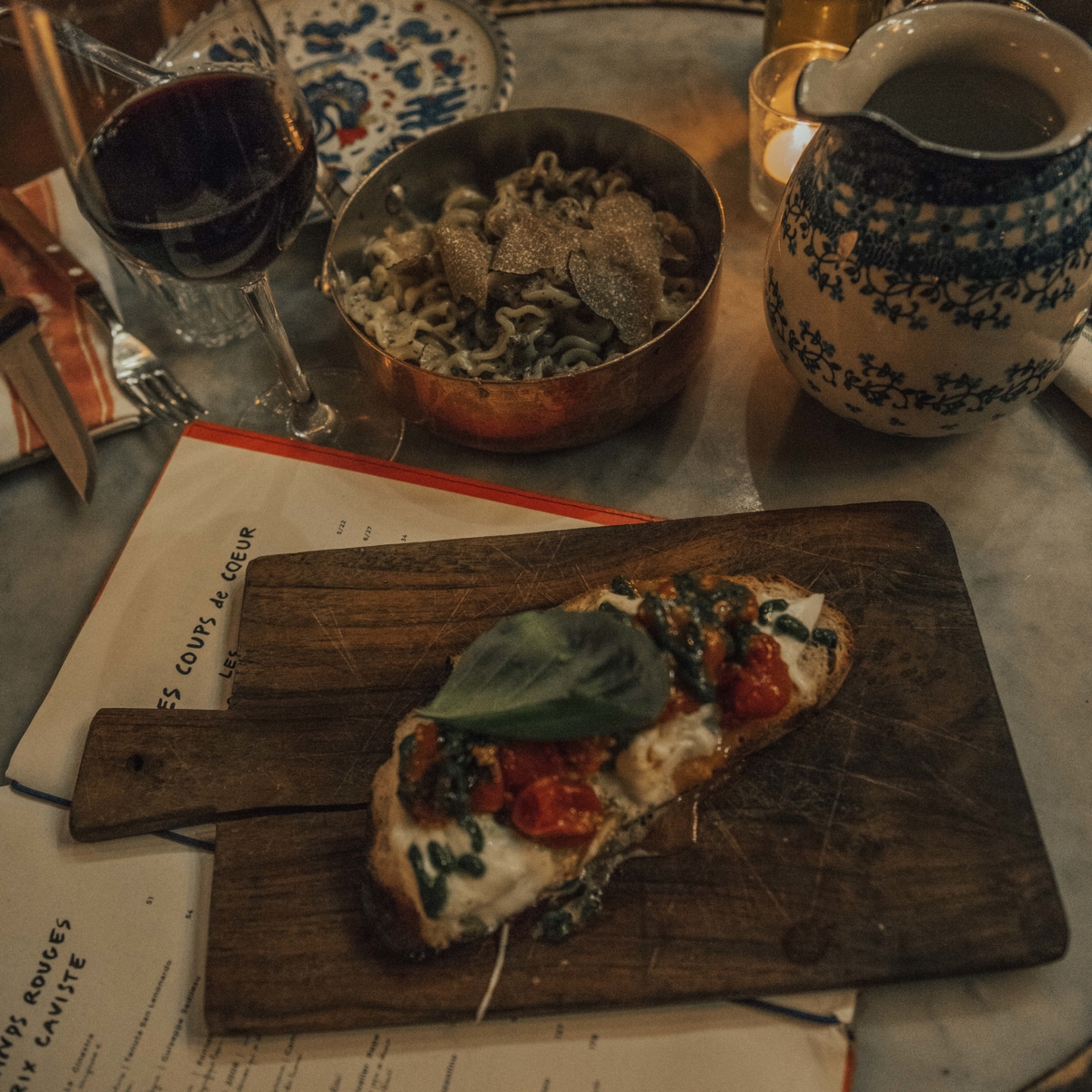 Cafe Marly
Here's something you need to know about Parisian cafes in touristy spots – the food is average, but painfully overpriced. Cafe Marly is iconic because of the view it offers over the Louvre, but unless you want to cry while paying the bill, go here for breakfast/get the pastry basket. Their croissants are incredibly flakey and delicious, and extremely reasonably priced. You'll get to enjoy the view while consuming a solid (few) croissants.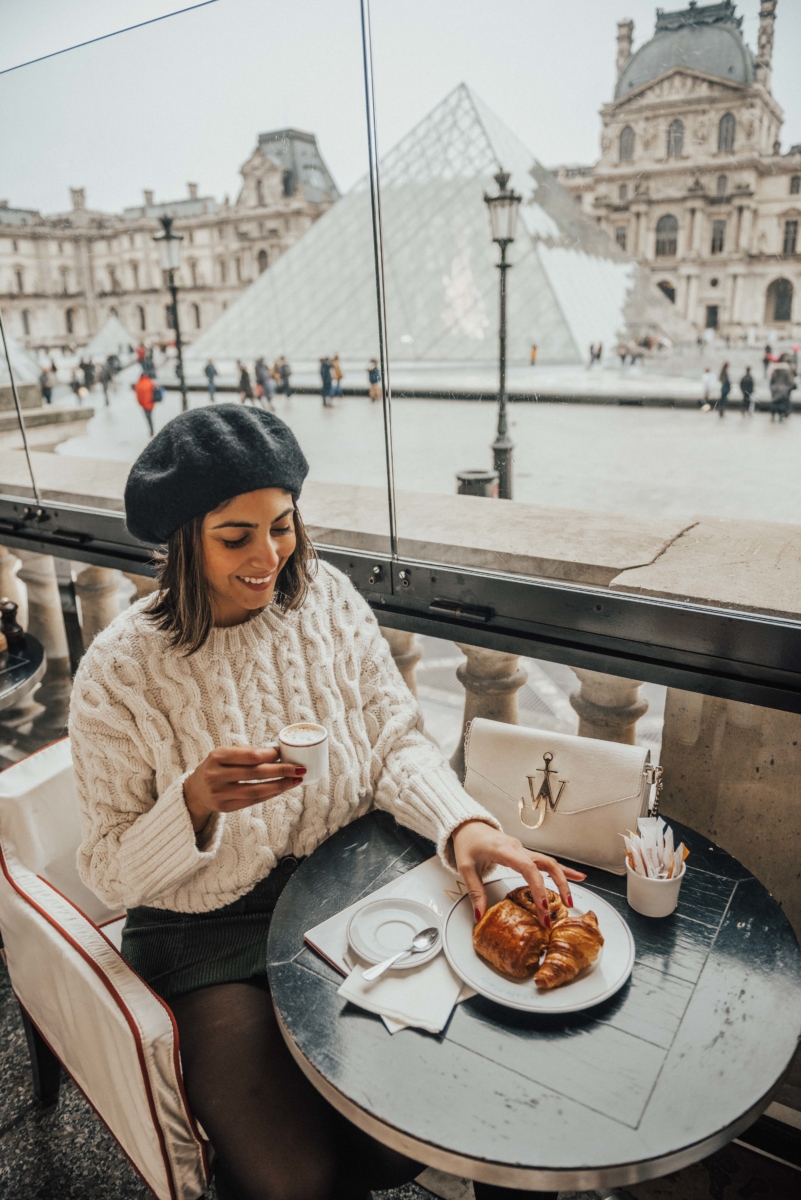 So it's pretty ironic that I go to Paris and eat at a Japanese restaurant, but hey, it's a global city which offers the best of every cuisine, and Japanese is no exception. Kunitoraya is mainly an udon spot located in the 1st arrondisement. I recommend going with friends, sharing a few tapas and moving onto udon – so good.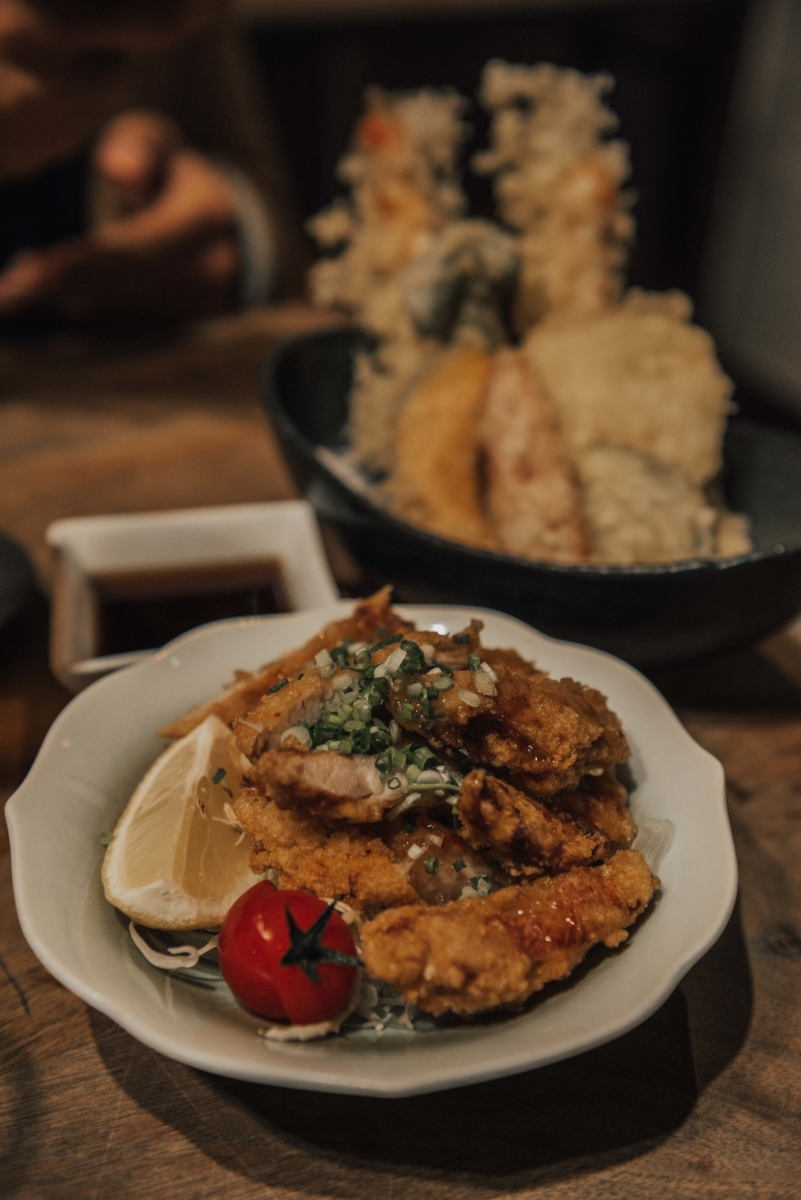 Cafe Kitsune
I have yet to have made a trip to Paris without stopping at Cafe Kitsune for a coffee. They're located right beside Palais Royal and have coffees (with a variety of non-dairy milks), matcha, and an array of desserts. Always a good idea.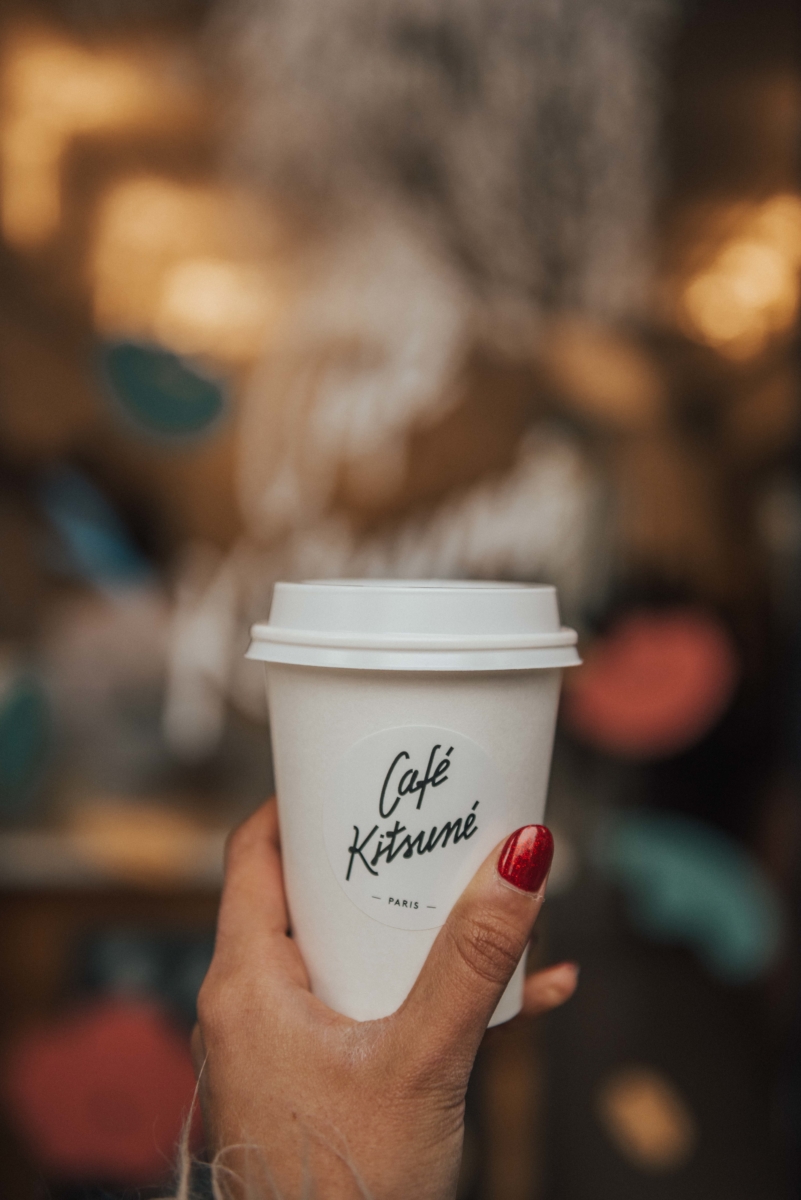 Pink Mamma
I've recommended Pink Mamma before, but I can't help mention it again. This is one of my go-tos in the city. The interior and food are both amazing, and they have a really cool speakeasy downstairs.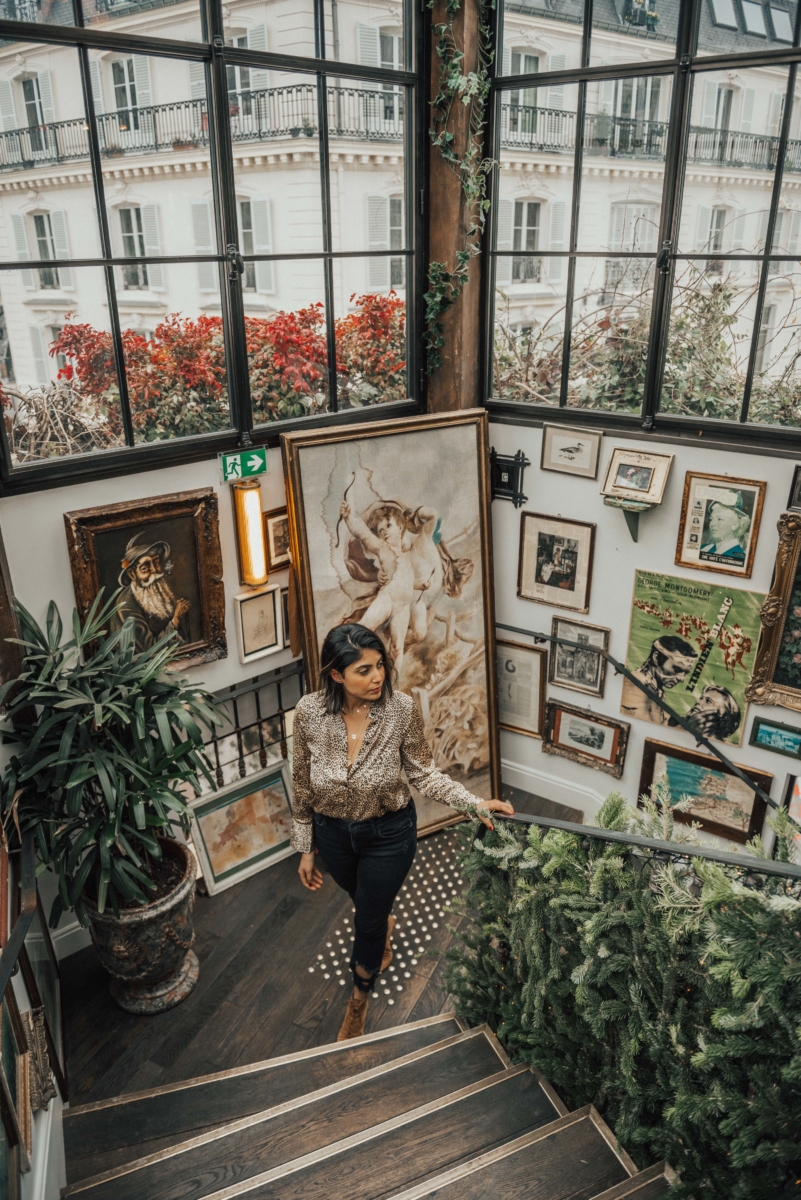 Senoble
My favourite place for desserts. Their choux pastries are phenomenal.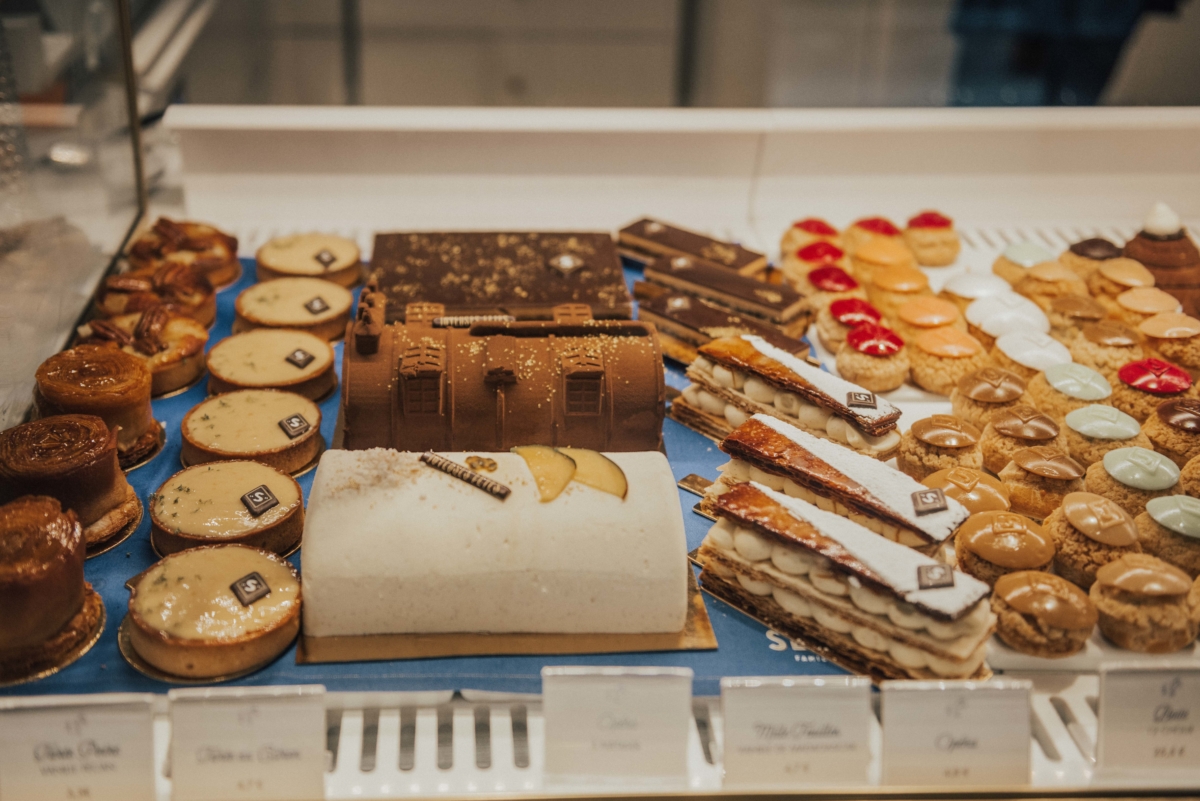 Balagan
For the first time in my life, I didn't overplan this trip. Usually, I'm someone who has an hour by hour itinerary of what to do every day, which obviously includes dinner reservations. Not this time. I was so exhausted from the holiday crunch that I didn't bother planning anything at all. About a week before leaving, I realized that I should probably make a reservation at Balagan for dinner, considering it's one of Paris's coolest restaurants at the moment. But of course, I was too late and there were no tables available.
On our last night, upon suggestion from one of my local friends, I decided to go to see if they had any last-minute cancellations. While they didn't have any tables, they offered us a seat at the bar, which offers the same dinner menu. Guys, I'm glad I sat at the bar, because it was SO vibey. The music was amazing, the food was phenomenal, and the place has such a cool energy.
I didn't take any pictures that night, but it was without a doubt, one of my favourite experiences. The perfect end to the trip, and somewhere I recommend everyone visits.
What to do
You hardly need another guide to outline all the touristy things you should do in Paris. You know the drill, visit The Louvre, go to the Picasso Museum, crepes by the Eiffel Tower, bla bla bla. I won't get into all of that. What I will suggest are my favourite activities, and things that will give you a real feel for the city: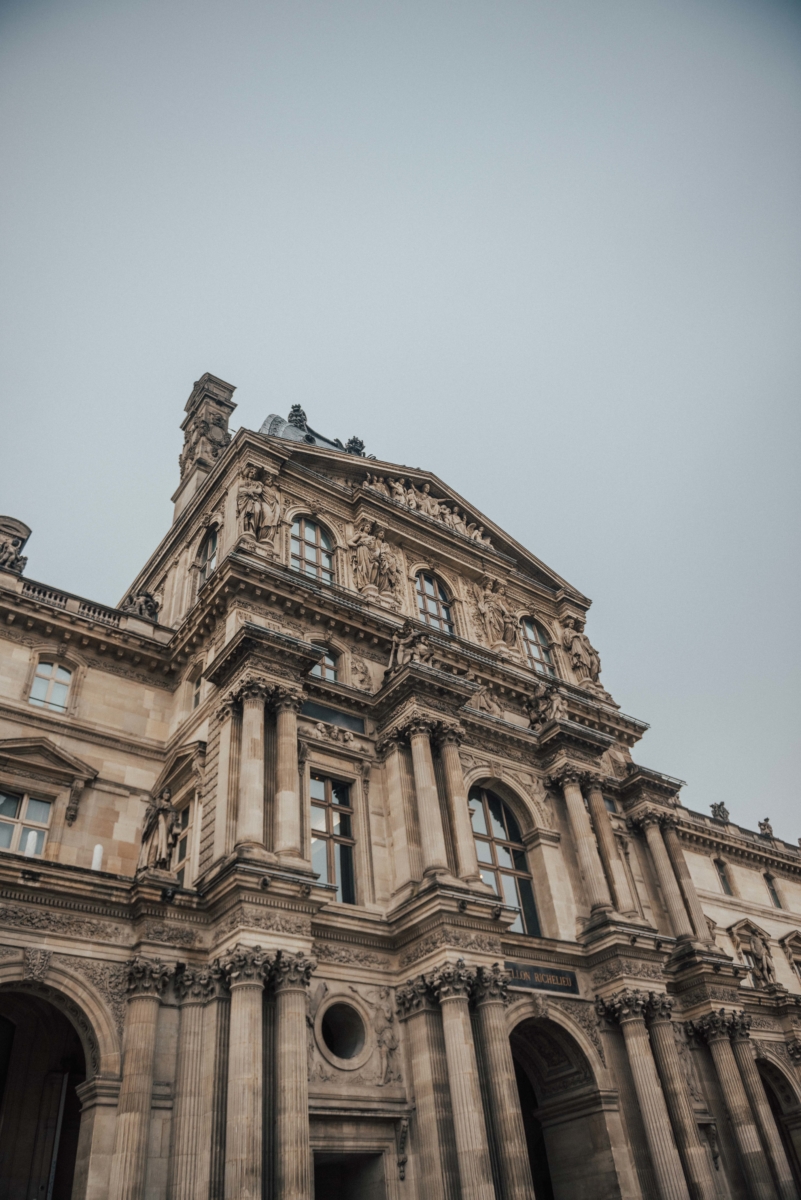 Walk around Le Marais, and hop in and out of the different boutiques
Visit Merci, it's iconic and not to be missed
For your luxury shopping needs or just to people watch, head to Rue Saint Honore or Avenue Montaigne
Grab a coffee and stroll around Jardins Tuileries
Head to the rooftop of Printemps or Galleries Lafayette for a view of the city
Get lost in the streets near Notre Dame and don't forget to get a crepe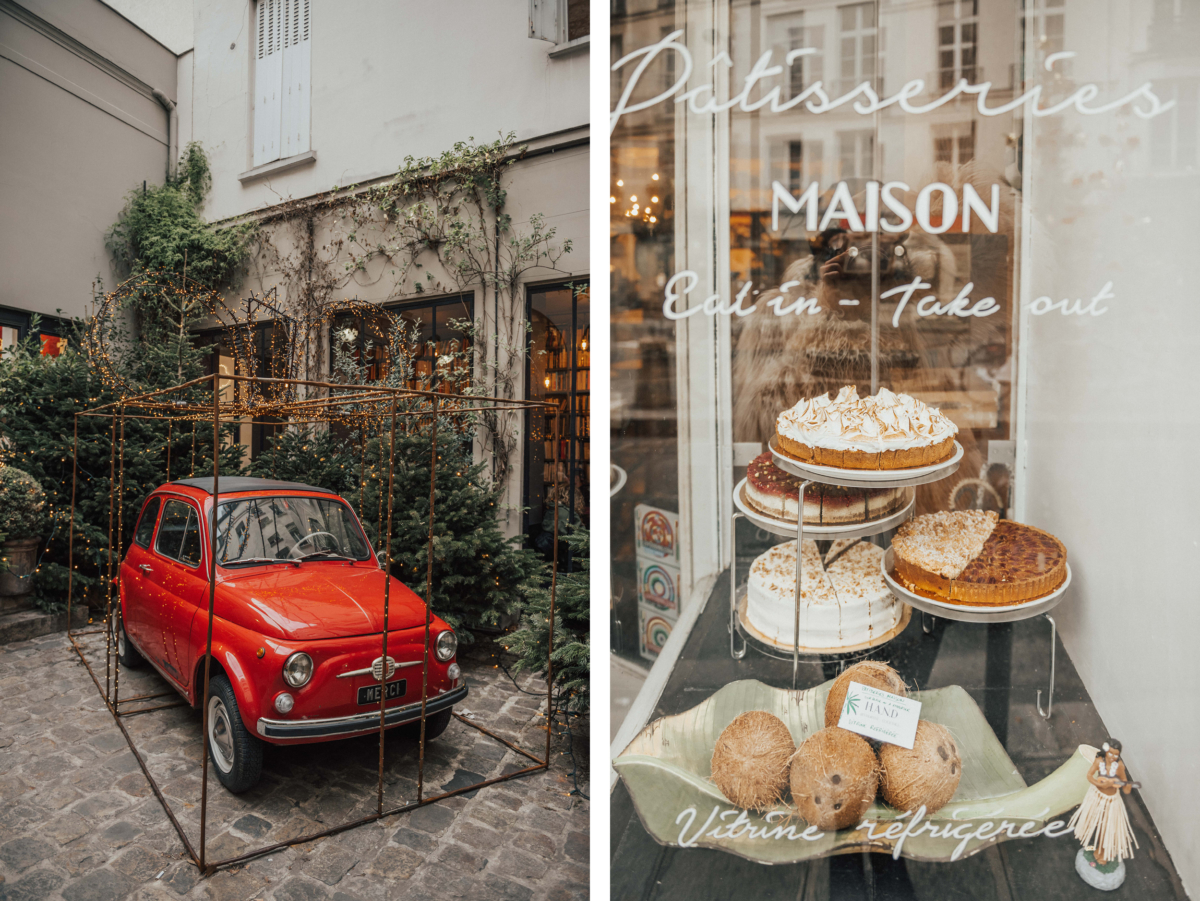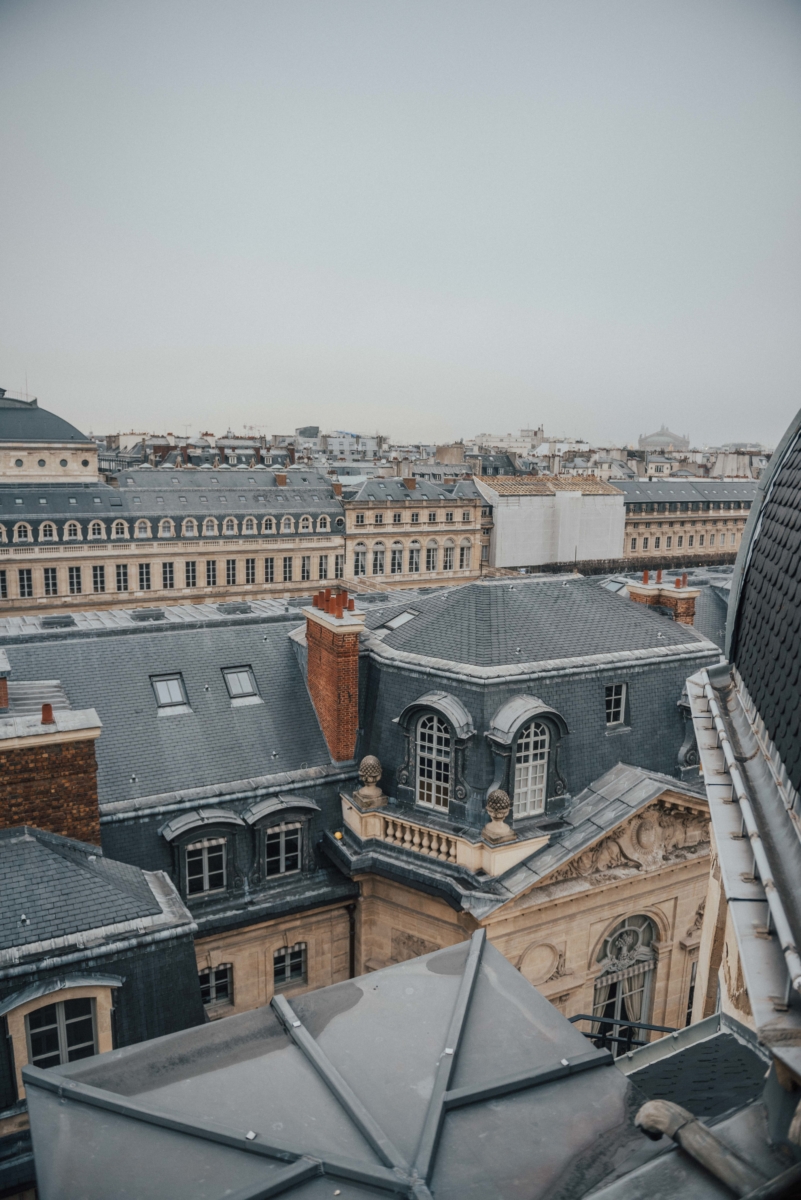 PS- have you checked out my quick guide to New York and beginner's guide to Bath?