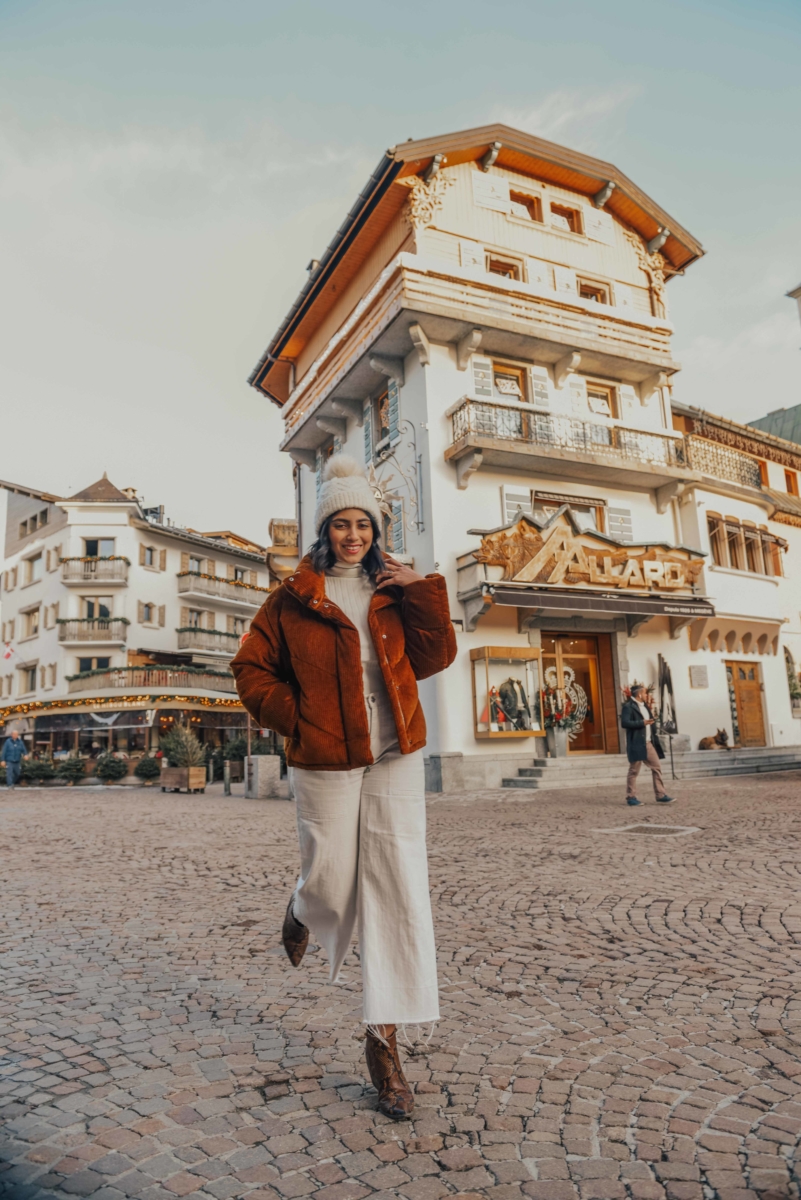 So apparently going to Switzerland in December has become somewhat of a tradition for me. Last year, I went to St. Moritz and Gstaad, and this year, I went to Zermatt and Megeve (which I know is in France, but you know, has that same vibe). I've never been a winter person. If I had it my way, I'd spend every other weekend on an island, but European ski destinations are different. Firstly, they just aren't that same kind of in-your-bones cold like Toronto. The wind isn't severe. Basically, you don't feel like dying. Also, it's the kind of cold where you can still dress cute. The first stop on my winter getaway was Megeve, a cute yet super glamorous little ski town in the French Alps. Here's what you need to know:
I recommend getting a car and driving from Geneva airport to Megeve – it's about 2 hours
Megeve town is small. Most hotels don't have a parking spot, so it'll cost you about €25/day for parking
If you're looking to shop for luxury goods, especially French brands like Moncler or Fusalp, I recommend doing it in Megeve – their tax back is great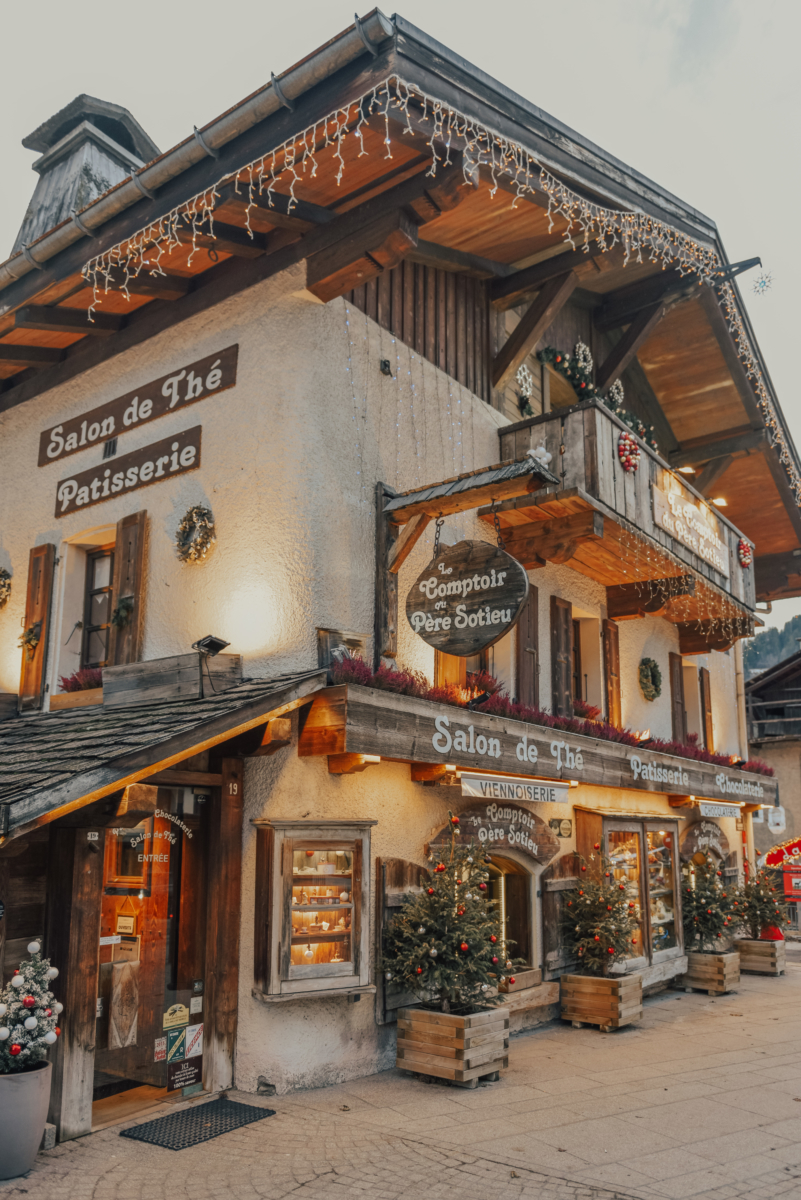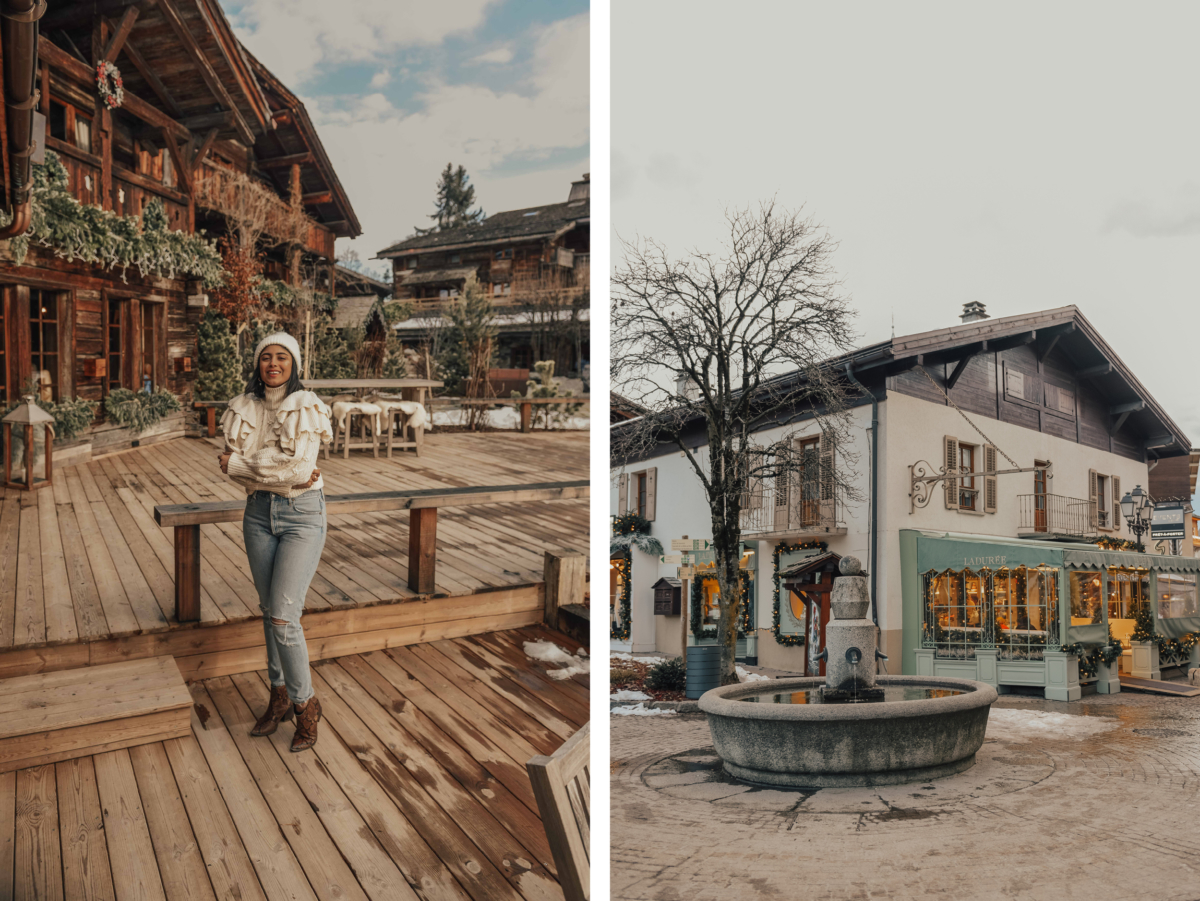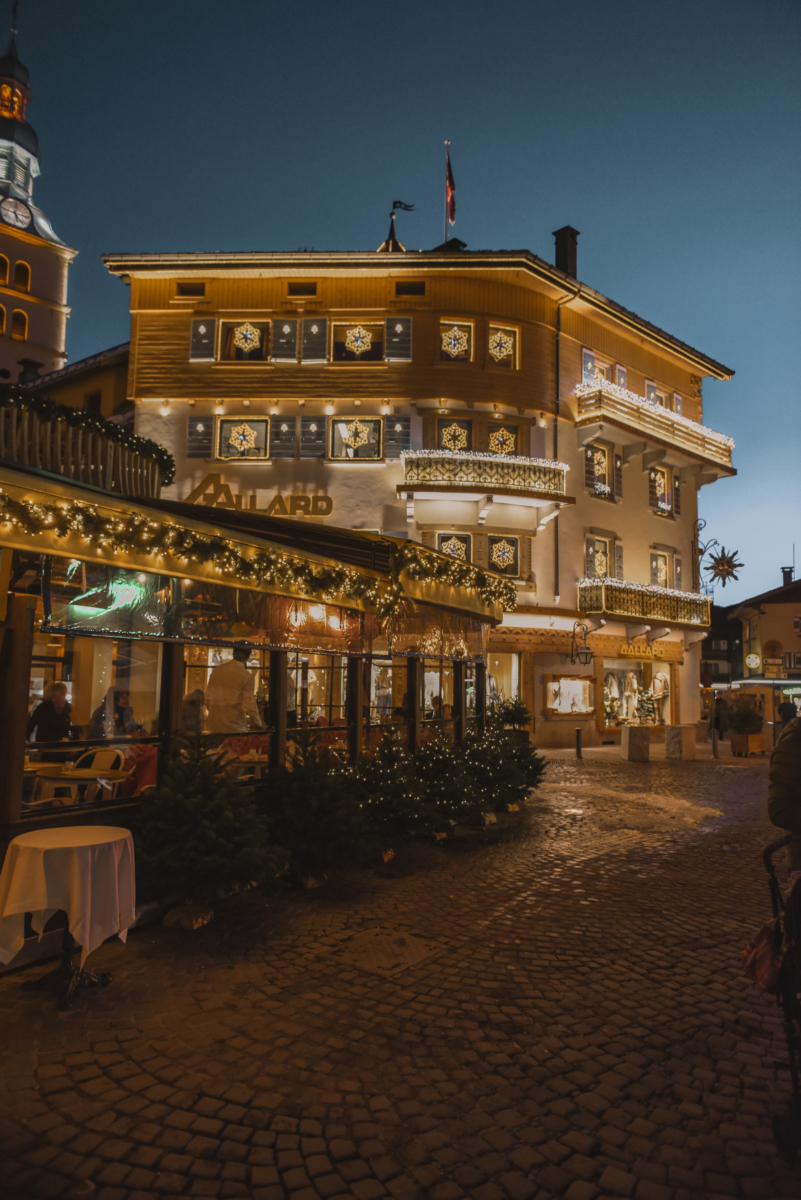 Where to Stay
I stayed in Les Fermes de Marie, a gorgeous hotel located a 5 minute walk from Megeve town. This Soho Farmhouse on the French Alps. Rustic, Alpine-chic, almost looks like a private chalet. So the first thing I noticed about Les Fermes de Marie (aside from how gorgeous it looks as soon as you drive in), is its excellent service. Parking is included for guests, and someone comes and immediately takes your car and parks it.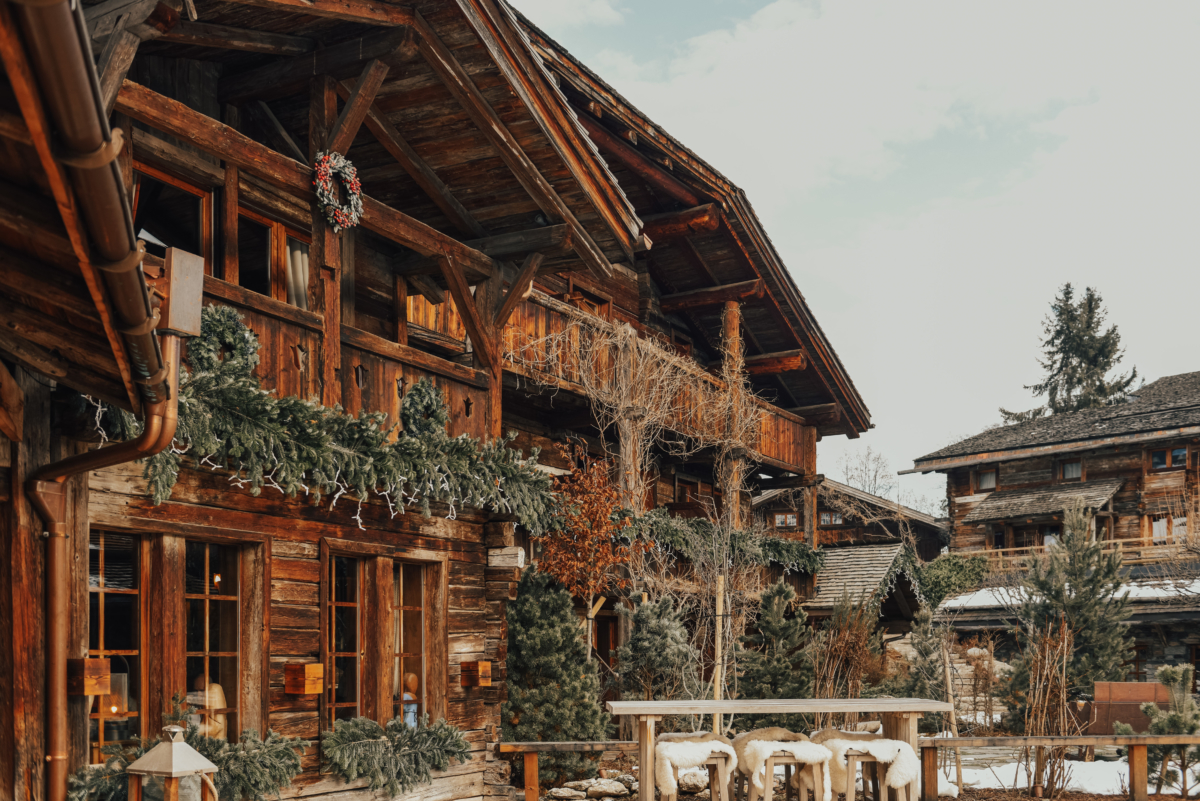 This great service continues all throughout. The concierge is warm and excited to give recommendations and help guests in every way possible. The hotel offers a full board or half board option. Full board includes a room and all meals. Half-board includes breakfast and dinner, and is the option I opted for.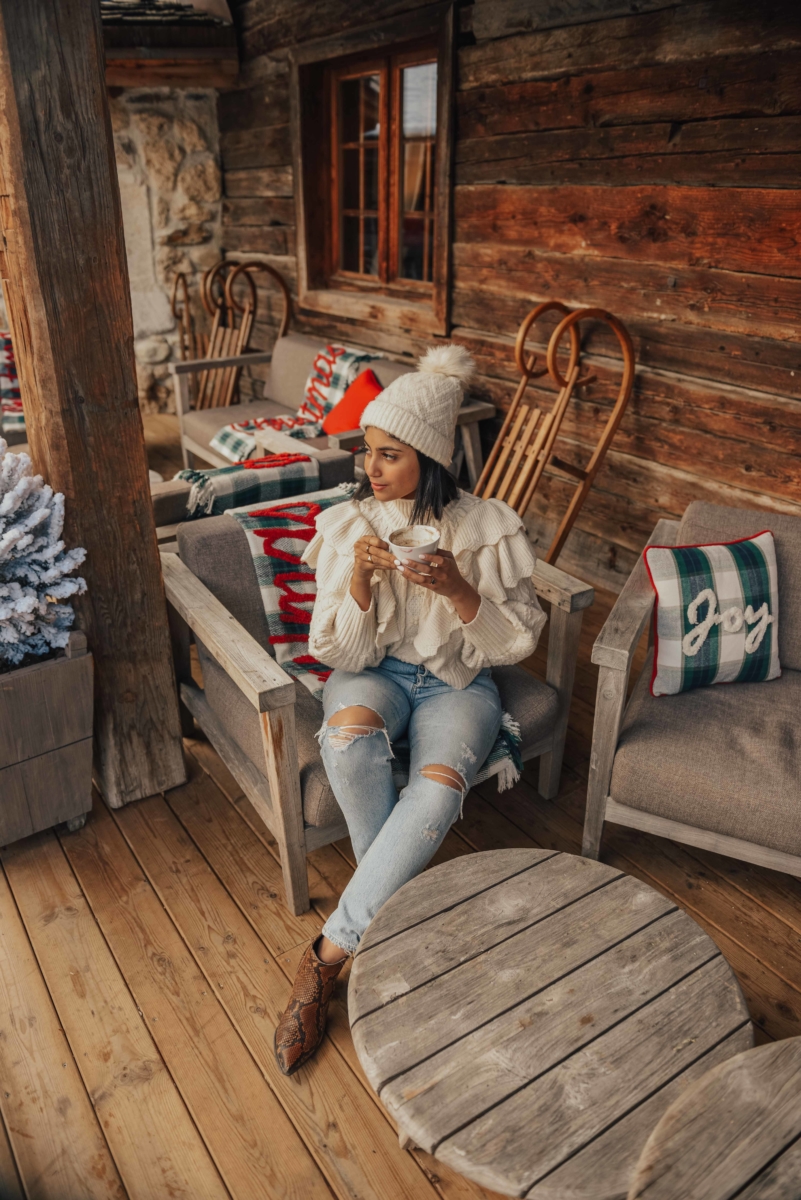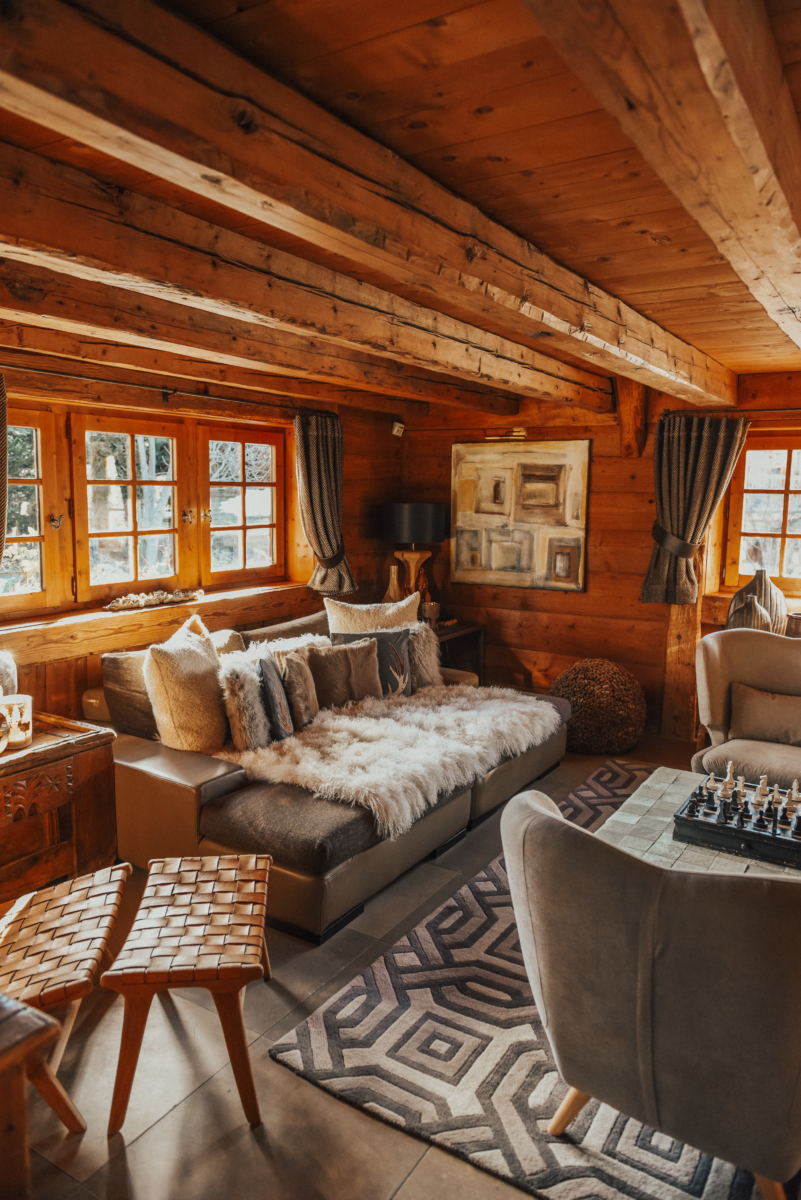 The hotel itself is far bigger than you'd initially think from just looking at it. While it looks like a sprawling private chalet, it actually has 70 rooms – enough to be considered a pretty large hotel. It also has a couple of chalets which houses a whole group of people. But the great thing is it doesn't feel like it. You still feel like it's very private and boutique-y. The hotel is definitely family friendly. I saw a lot of families with super cute kids. Overall, the profile for guests is sophisticated, international, but not at all stuck up.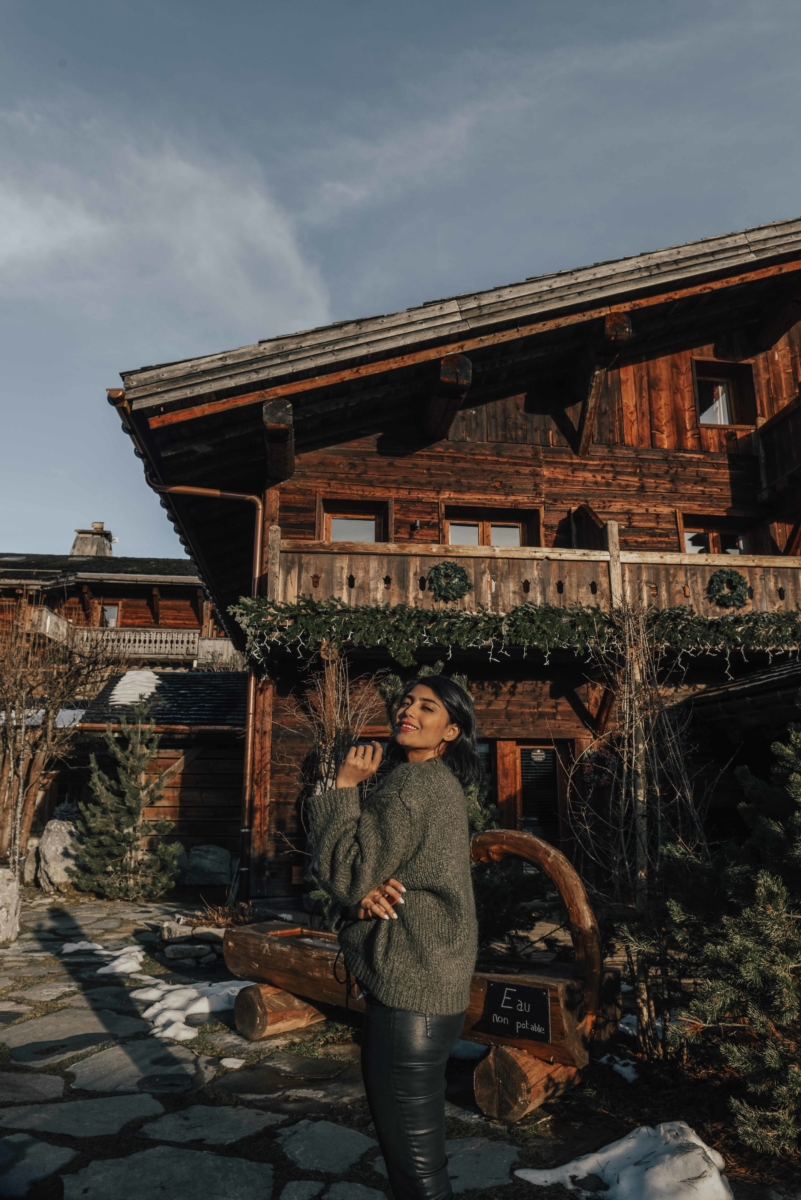 The rooms at the hotel have that same cozy chalet vibe, but are huge. My room had a little balcony area which had a beautiful view of the grounds. Let's talk breakfast – the breakfast spread is sprawling. The best part is the selection of so many delicious breads and cheeses (along with everything else).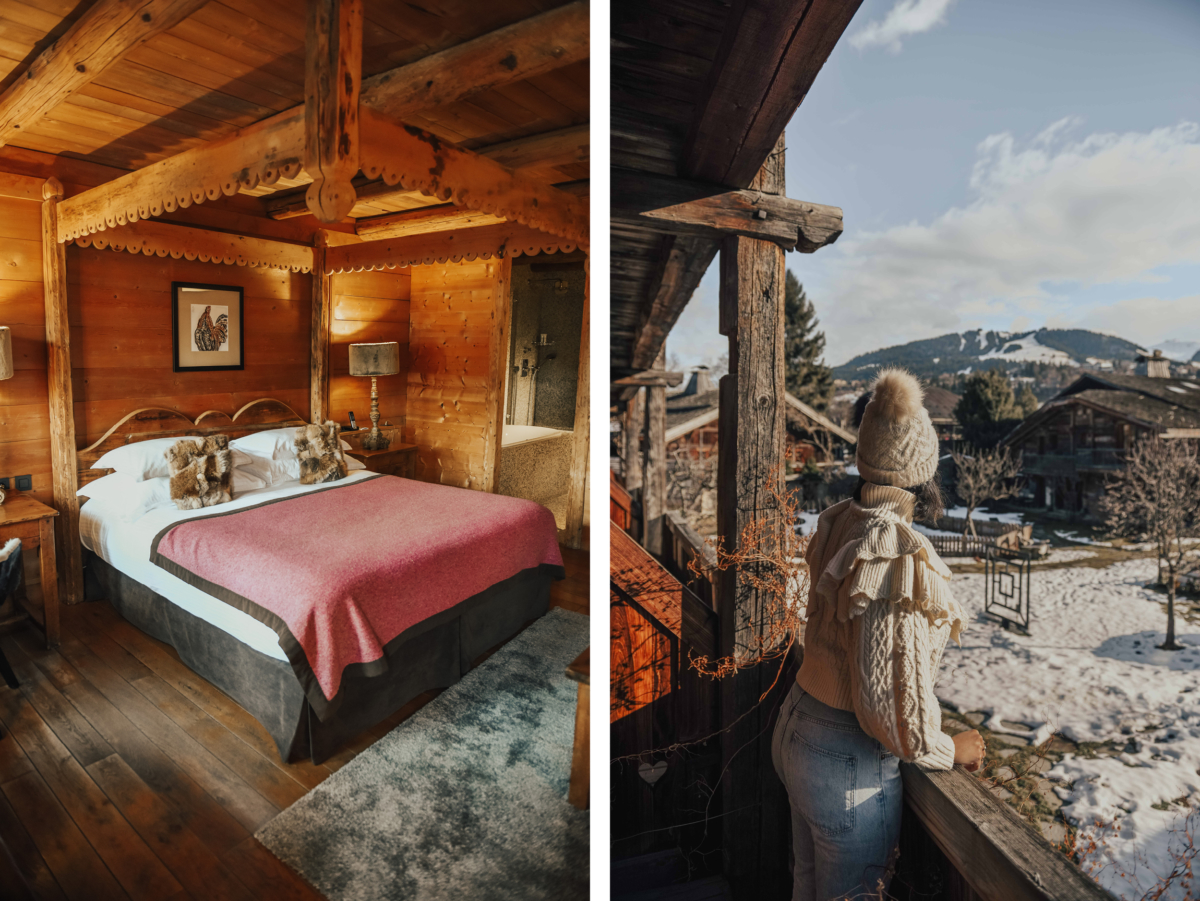 Les Fermes de Marie is a notch above other hotels in Megeve. It has an exclusive feel, excellent service, a focus on wellness, incredible food, and everything in between. If I were to go back to Megeve, there's nowhere else I'd stay.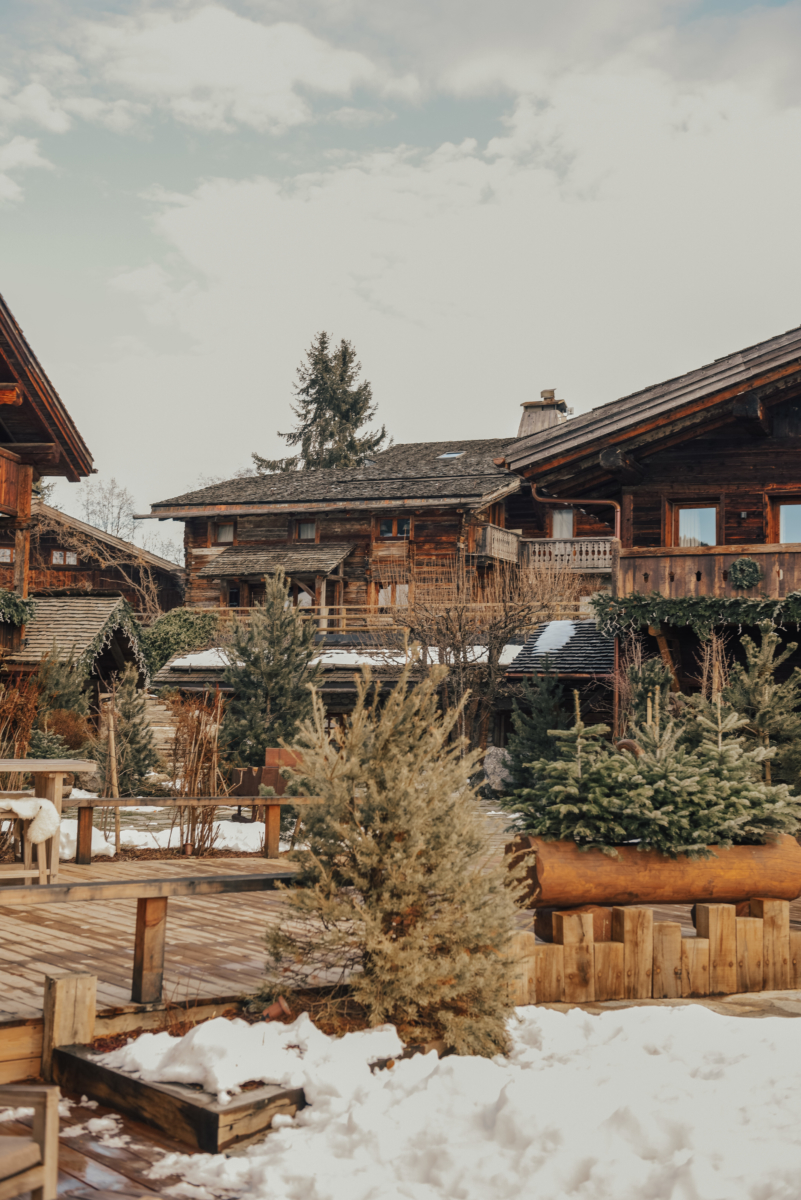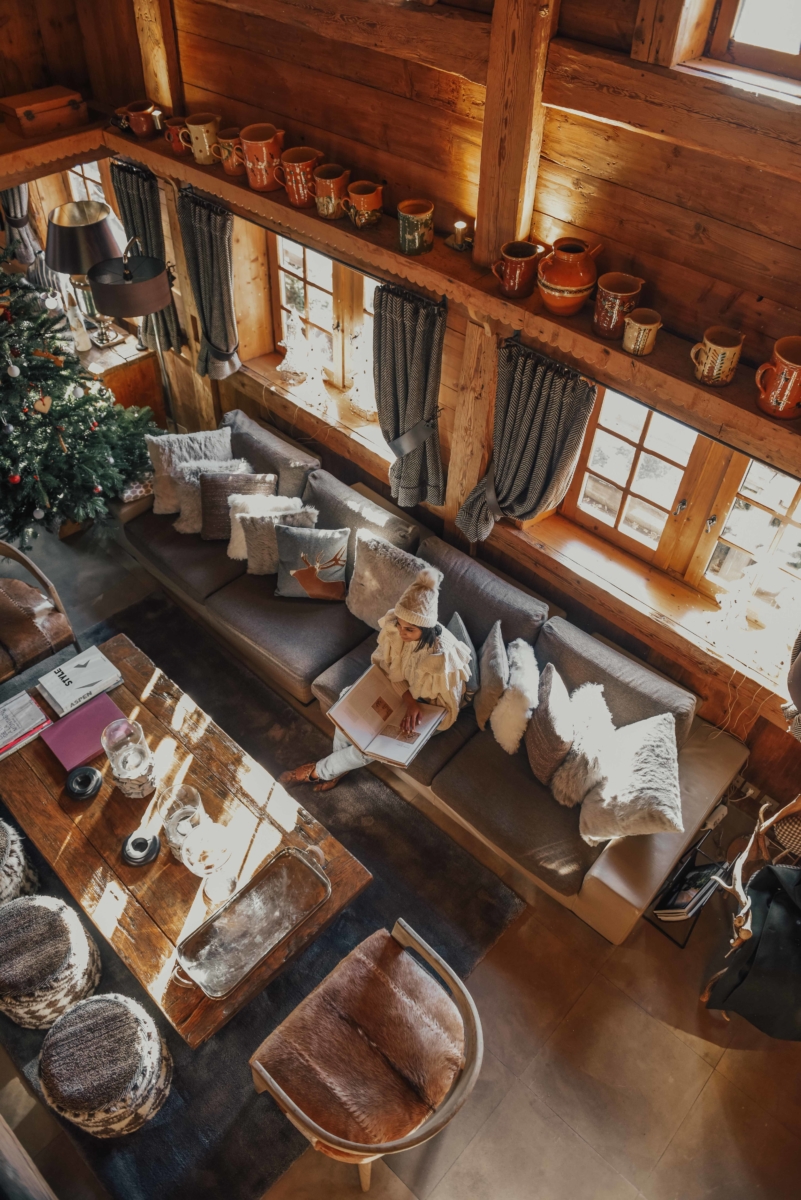 Where to Eat
I spend 2.5 days in Megeve, and found myself eating every other hour. The food scene here is absolutely incredible. There's Michelin star restaurants, dessert cafes, wine bars, coffee shops, and everything in between. Here are my recommendations:
Le Hibou Blanc: The vibe here is Megeve in a nutshell. Glamorous, fun, and easygoing. I went here twice: once for the truffle fondue, and another time for dessert (I got the Mont Blanc). I highly recommend you pay it a visit.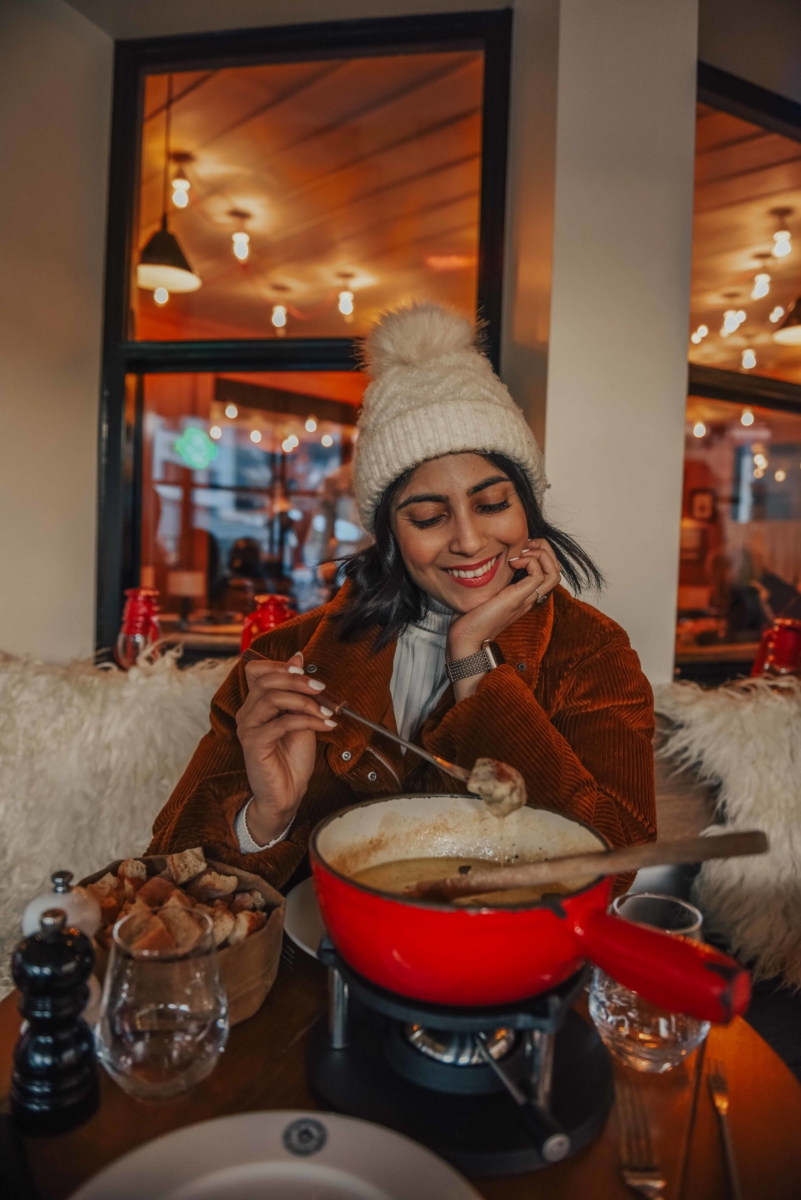 Le Petit Creperie: A cute, laidback crepe spot in Megeve town.
Super Megeve: If you go up to the top of Rochburne mountain, you'll find Super Megeve, a fabulous apres-ski spot which has a great vibe and equally great food.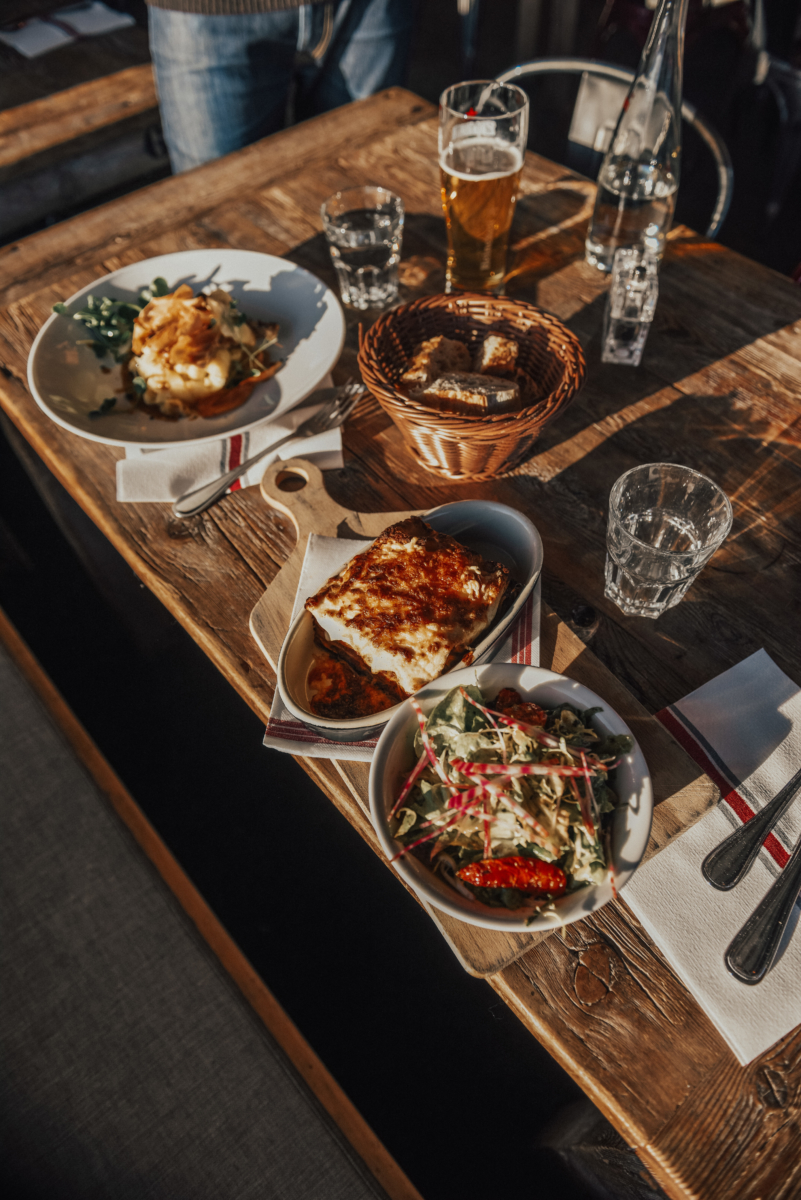 Le S Pizza: This pizza spot is chill and inexpensive with great food.
Flocons de Sel: This Michelin starred spot was on my list but unfortunately I couldn't get a reservation. Reason to return to Megeve!
Le Restaurant Traditionelle: Located in the main chalet at Les Fermes de Marie, this is the same restaurant where breakfast is served. For dinner, the spread is equally impressive. Guests get a choice of 1 appetizer, main, along with unlimited cheese and dessert. Whereas most dessert buffets have me rolling my eyes, this one is beyond extensive and everything I put in my mouth had my eyes popping out of their sockets. The cheese selection borders on ridiculous. Everything I ordered was delicious. I couldn't recommend more.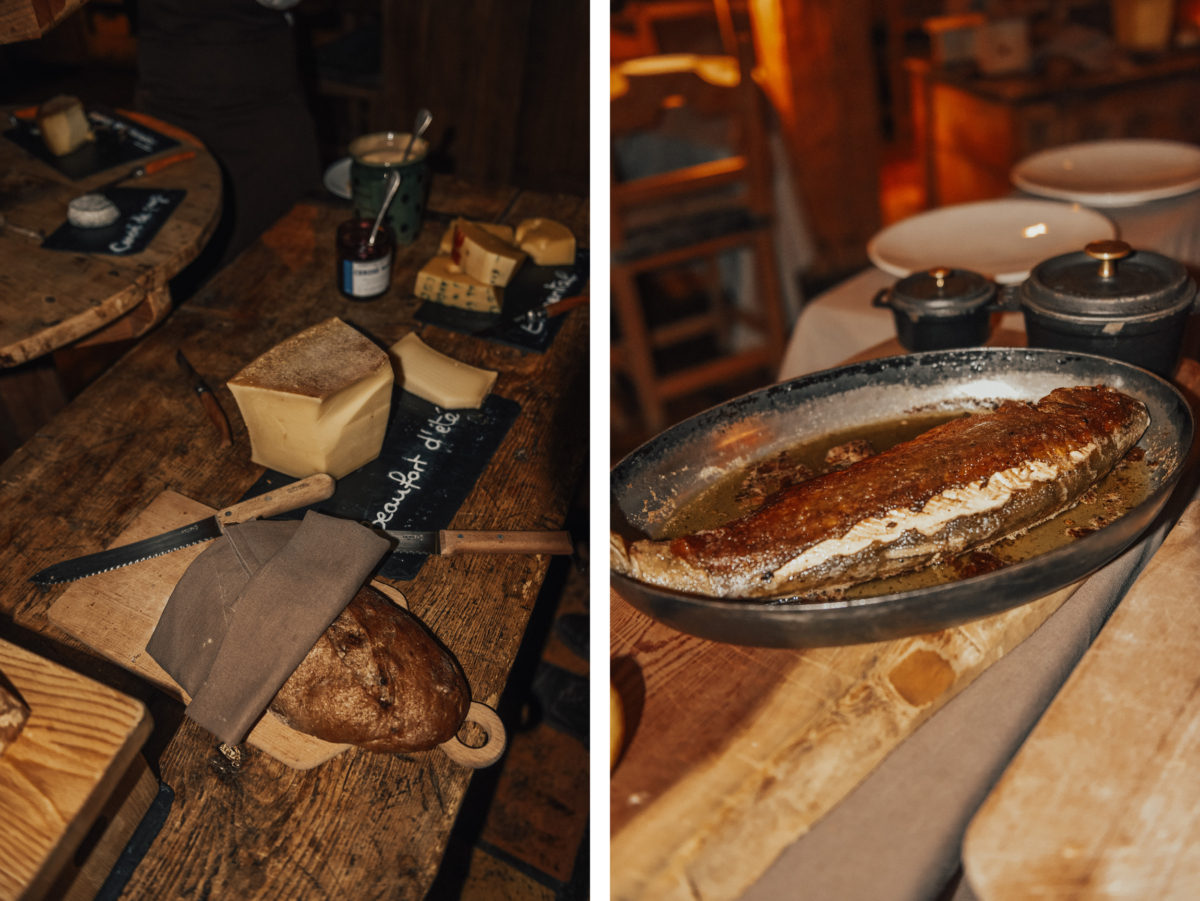 Le Vieux Megeve: Known for fondue. It's about a 3 minute walk outside of Megeve town centre and is super cute.
What To Do
While Megeve is known for skiing, in December, there was very little snow. I found out that it's actually better to go around February. So aside from the long list of winter sport the town offers, here are a few other things you can do: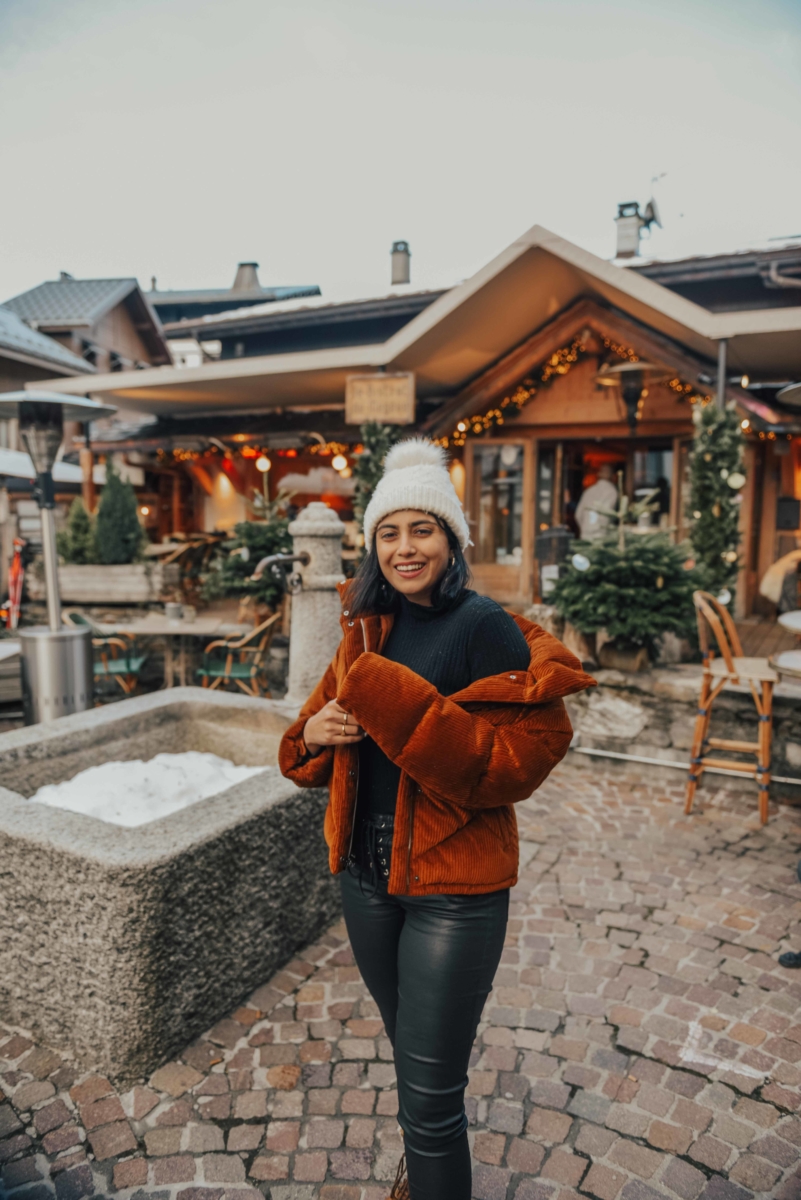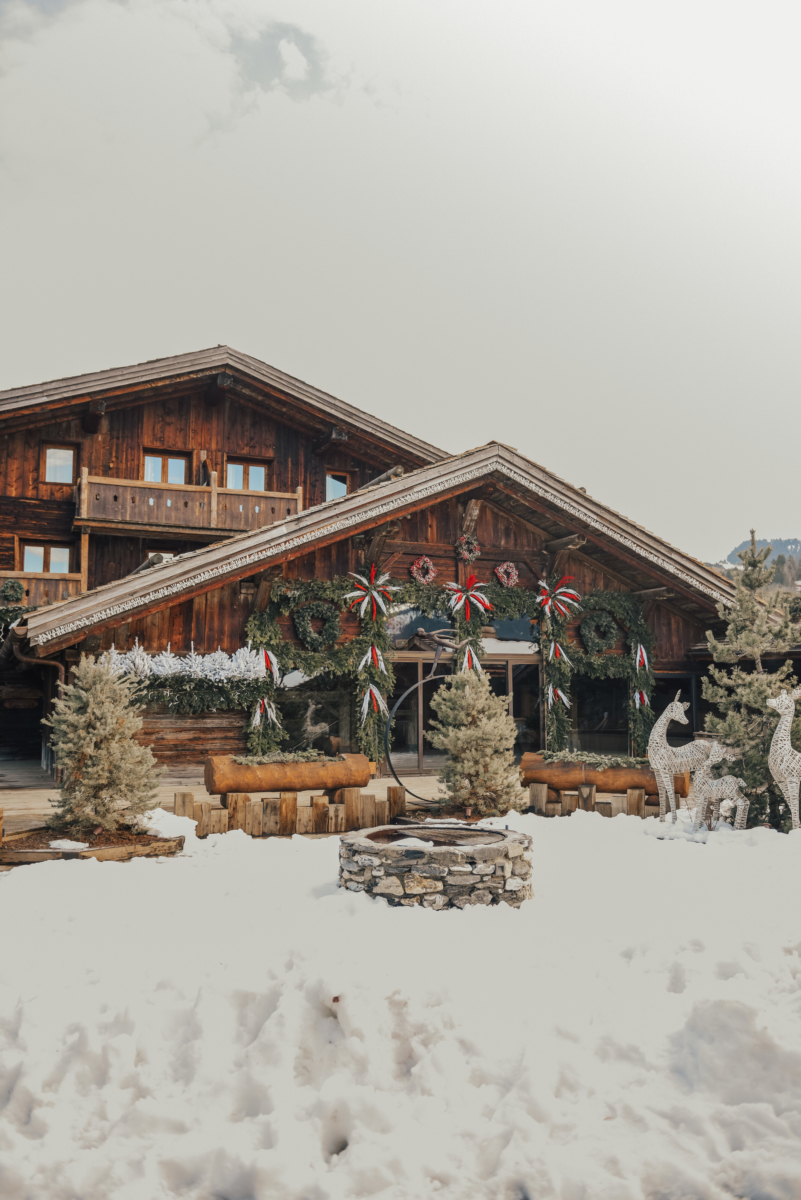 Walk around Megeve town, hopping in and out of shops, restaurants and wine bars.
Go to any of the restaurants, grab a coffee and people watch – it's so cozy!
Take the cable car to the top of Rocheburn (even if you don't ski). It's about €20, but worth every penny. The view is phenomenal and I think experiencing the apres ski culture in these towns is just necessary.
In terms of shopping, I was truly blown away by Megeve's offerings. It's a luxury shopping haven.
Spa day – Les Fermes de Marie has an excellent spa.