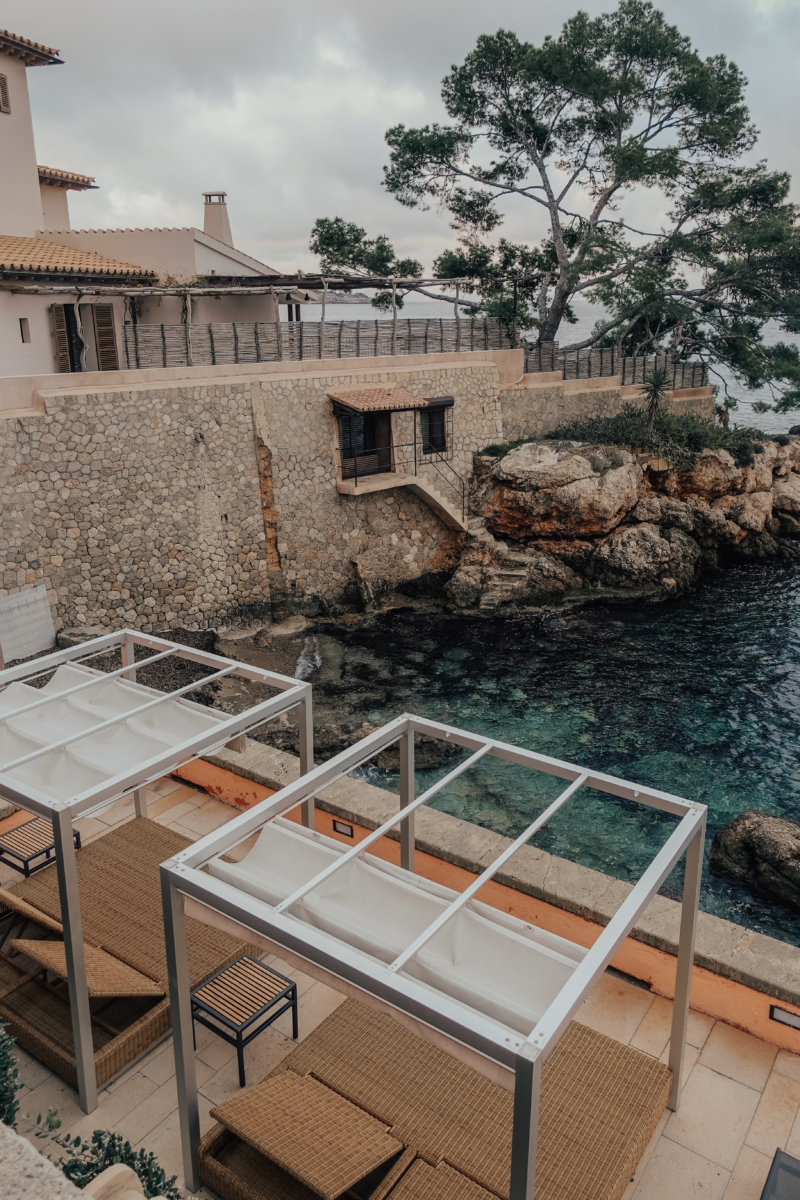 During my drive into Palma from the airport, one thing that struck me was how bustling the city was, even though it was the end of November. Not just with people, but with big buildings, large roads, and everything else that would lead you to believe it's more akin to a metropolitan city than an island. The fact that 'off season', Mallorca is still happening enough to have a great little getaway gets me beyond excited about the fact that I'll be having my wedding there next September. Which was the primary reason for my visit to Mallorca. So in the 4 days that I spent scoping out venues for my wedding, I also checked out the restaurant scene and hotels. So that I can give you the inside scoop on what to do if you decide to go there next this summer!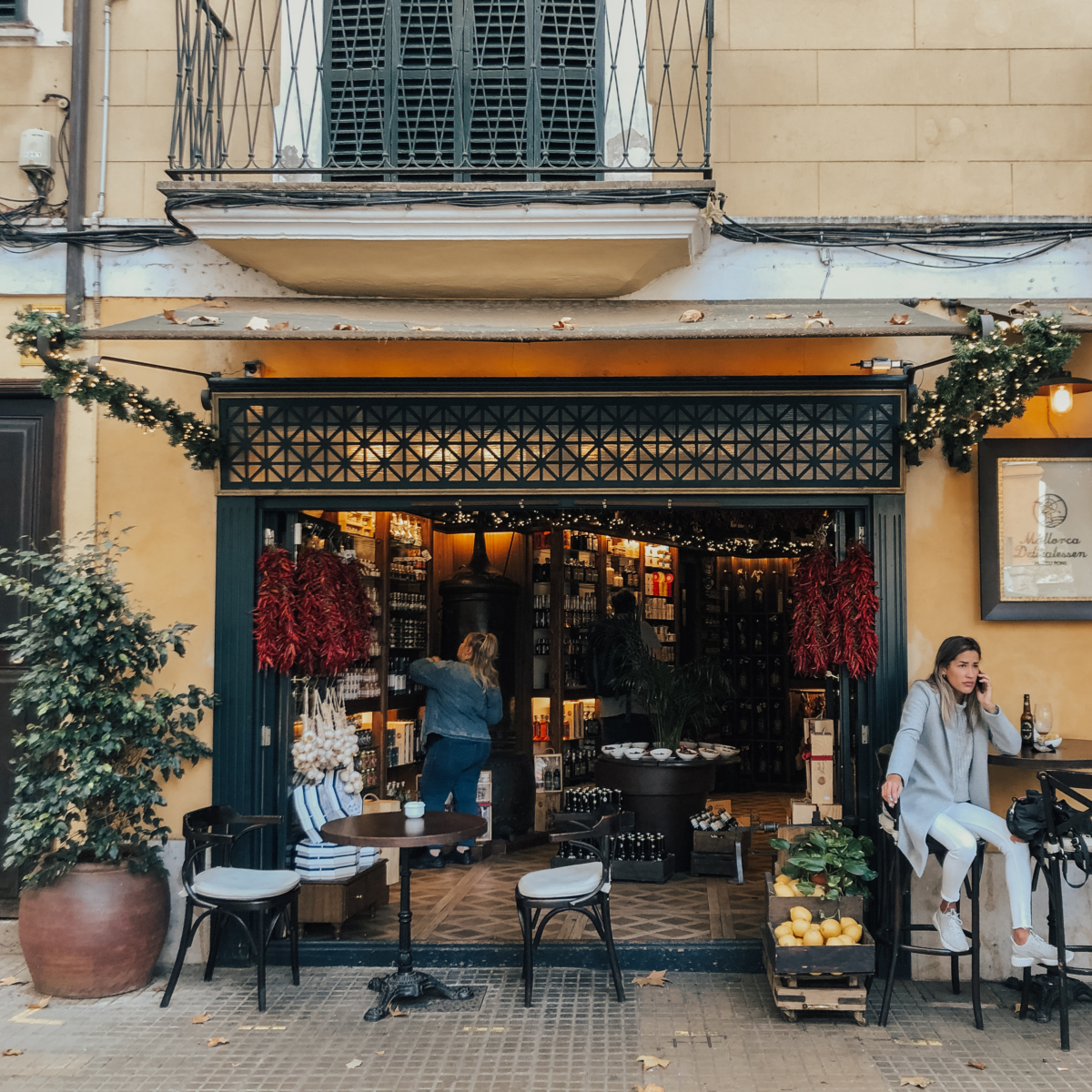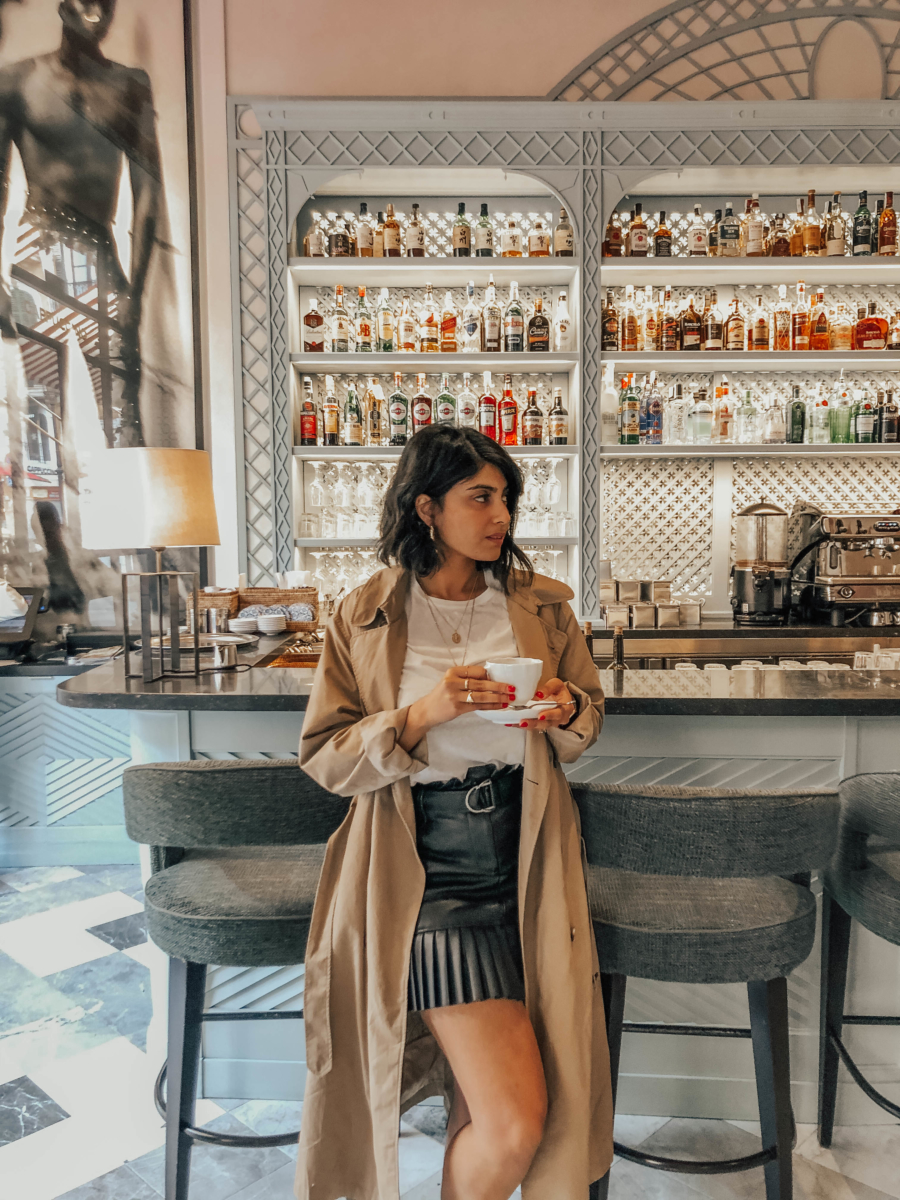 So first things first, a few things you need to know about Palme de Mallorca:
There is no Uber. Some cabs take credit card, but to make your life easier, I recommend bringing cash with you.
If you want easy access to restaurants, bars, and just the city as a whole, stay in Palma as opposed to near the ocean. The public transportation system isn't the best, so you'll have to take cabs everywhere if you don't stay in the centre (but they aren't expensive, it's just about whether you prefer to have super easy access or not)
Unless you're coming to party for a full week, I think 3 days is more than enough to explore what the island has to offer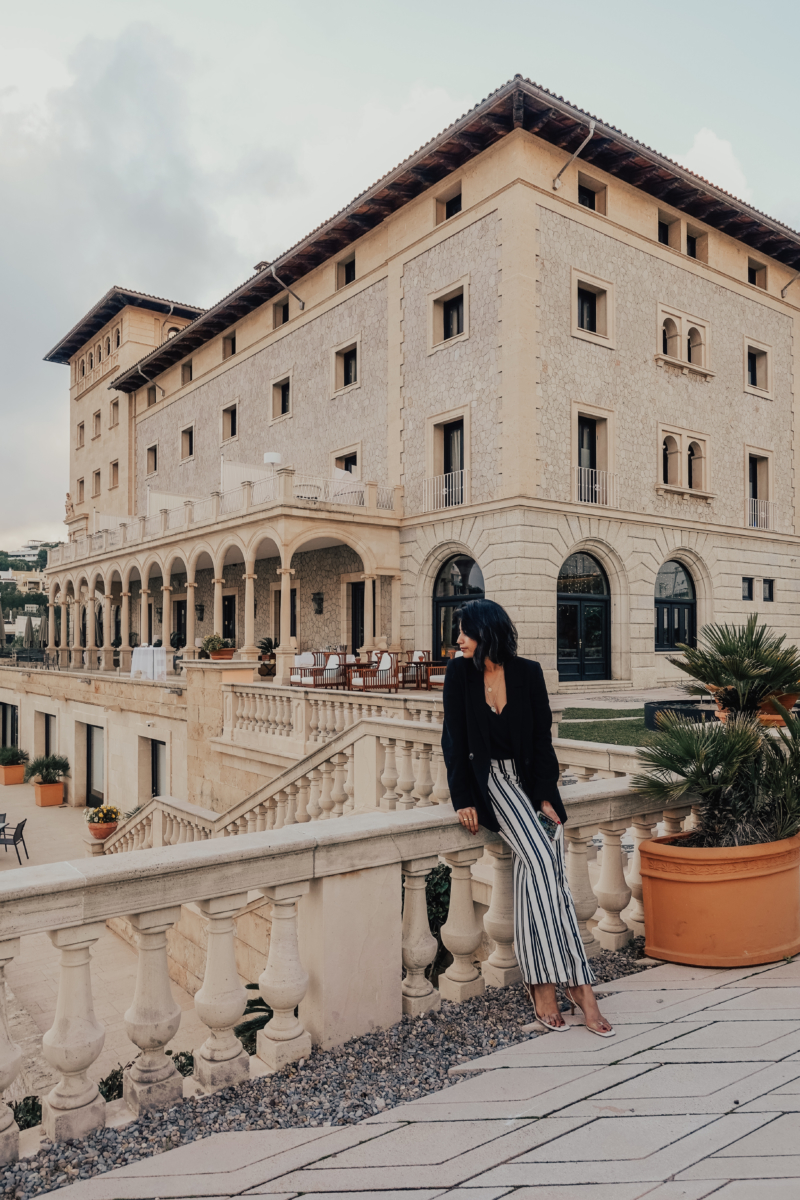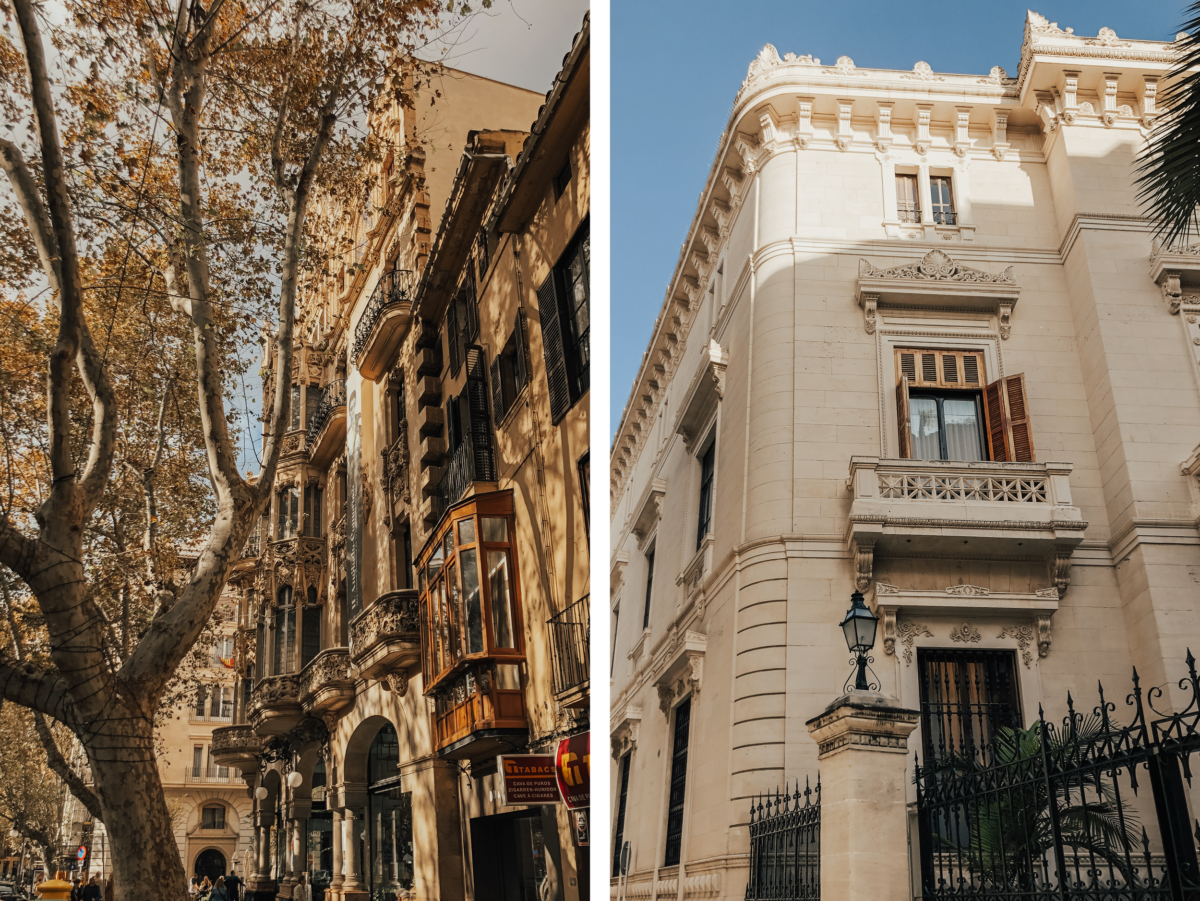 Where to Stay
I stayed in two completely different hotels during my time in Mallorca. One by the ocean, the other in the heart of the city. I'm so glad I did this because I'm able to give you guys a really holistic overview of Mallorca based on my experience.
This was the first hotel I stayed in. If you've watched the movie The Hustle (which I just saw on the plane a couple of days back), you've seen this hotel. It's the gorgeous hotel in which the girls pick their mark. Guys, this hotel is STUNNING. And credit here goes to my friend Camilla for picking it. It's right by the ocean and is massive. But because the service is so phenomenal and the property so luxe, it feels more like a boutique hotel, even though it's sized like a resort.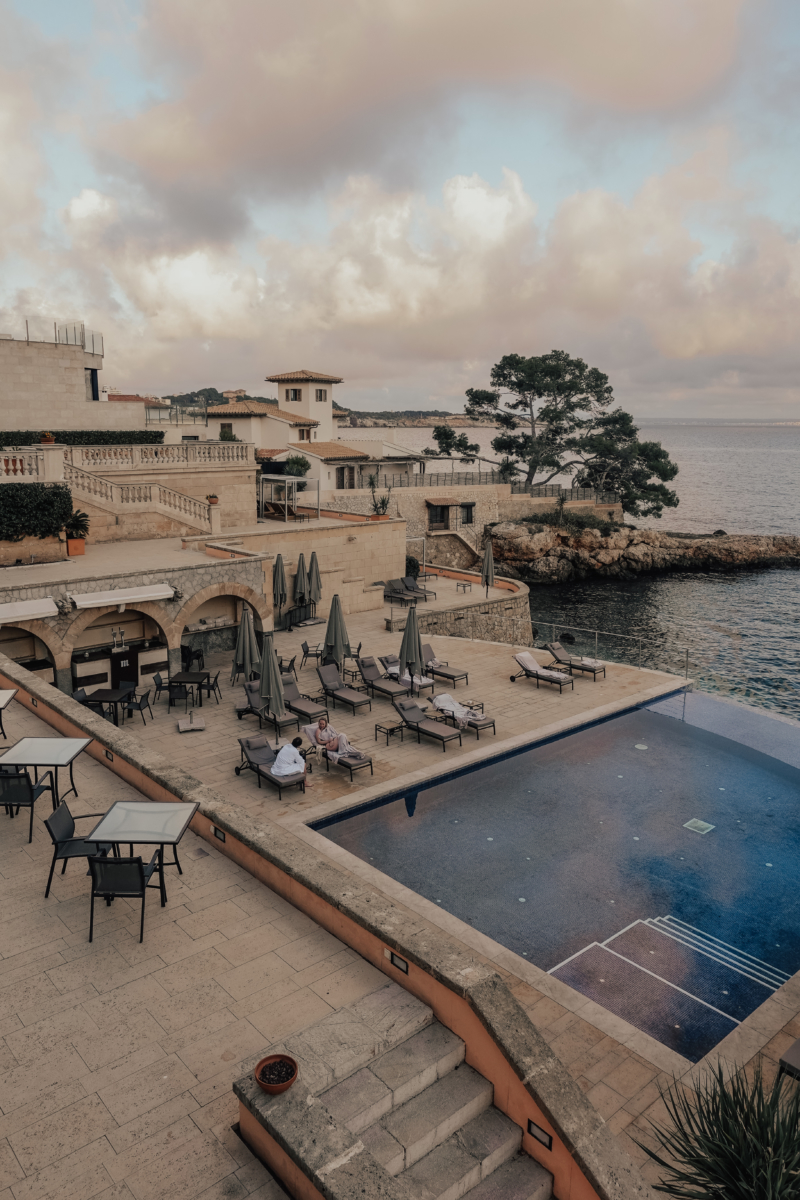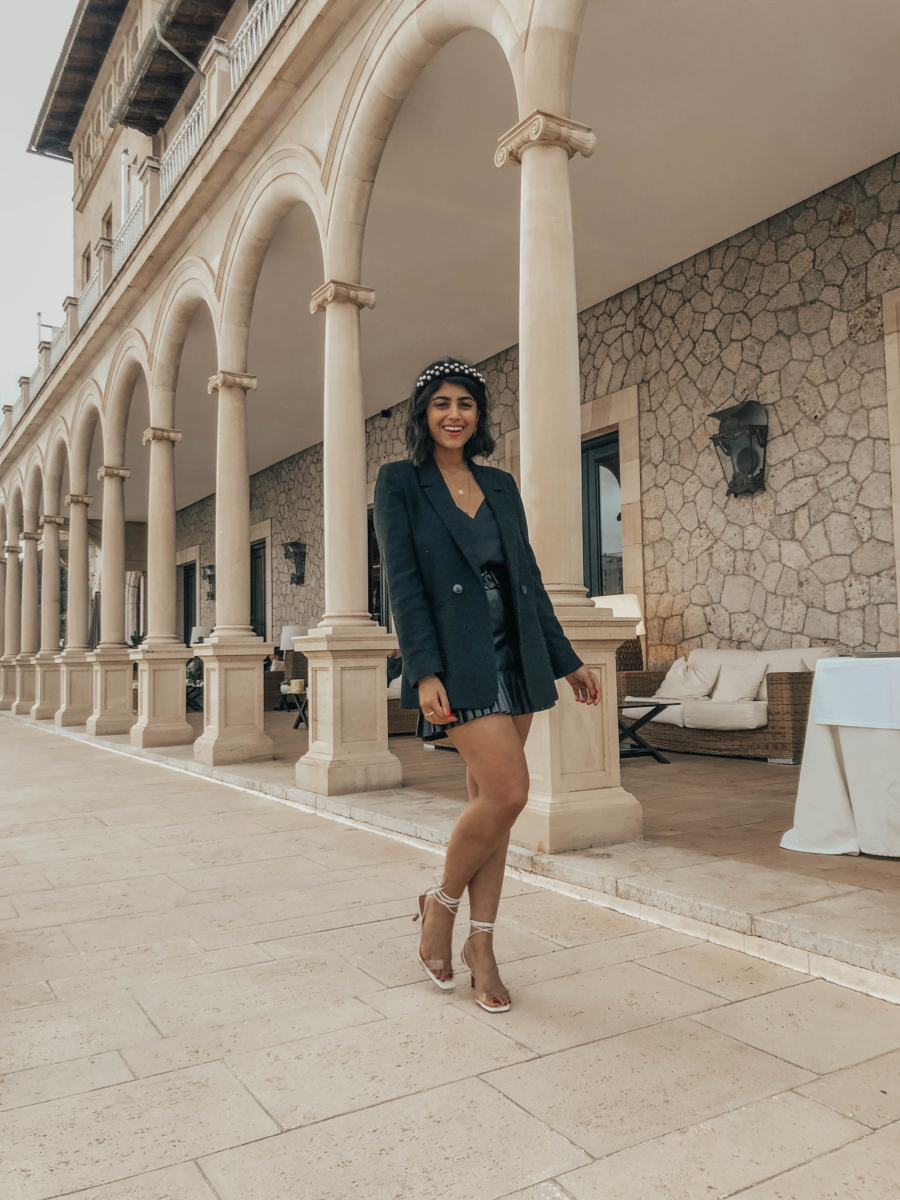 Once you arrive at Hospes Maricel, you don't want to leave. The hotel has an in-house restaurant, gorgeous spa, a pool which is on the ocean and everything else you need to want to move in forever. I think it's the perfect hotel if you're looking for pure luxury and to be right by the ocean. It's also a great hotel for couples – super romantic. I was with my friend Camilla, and it felt like we were on our honeymoon.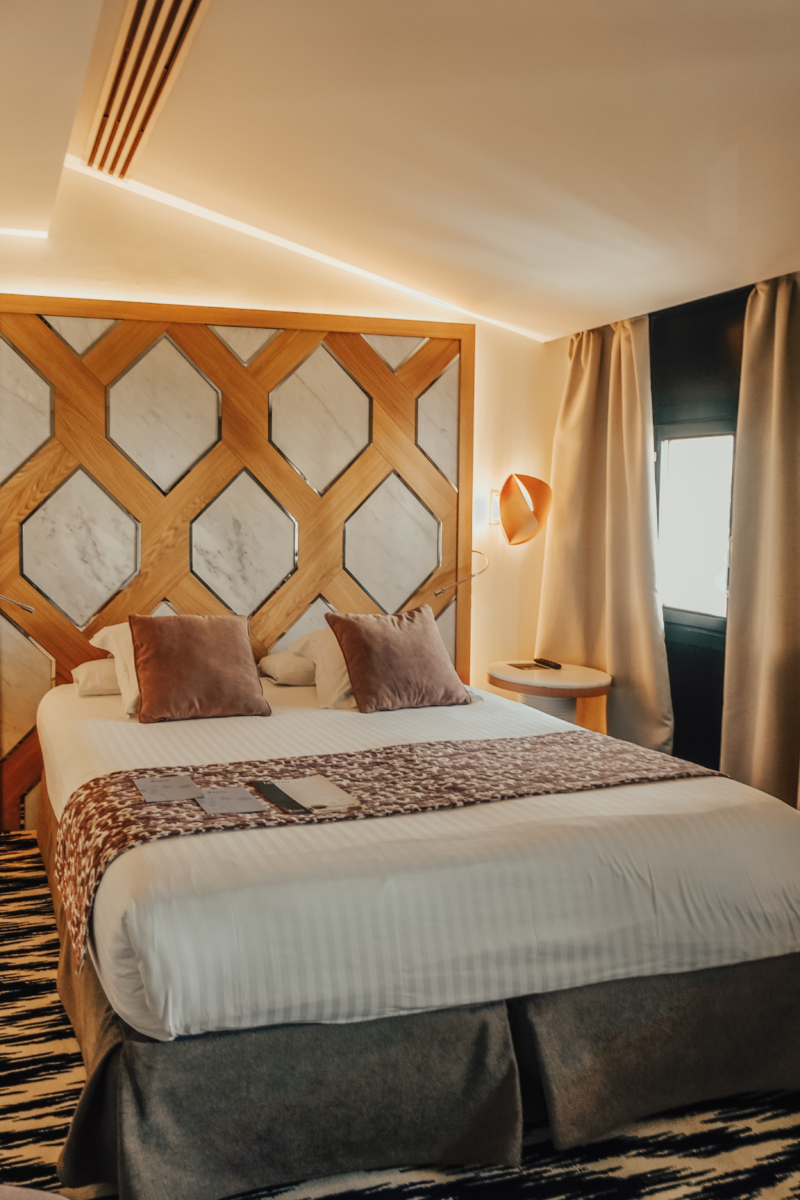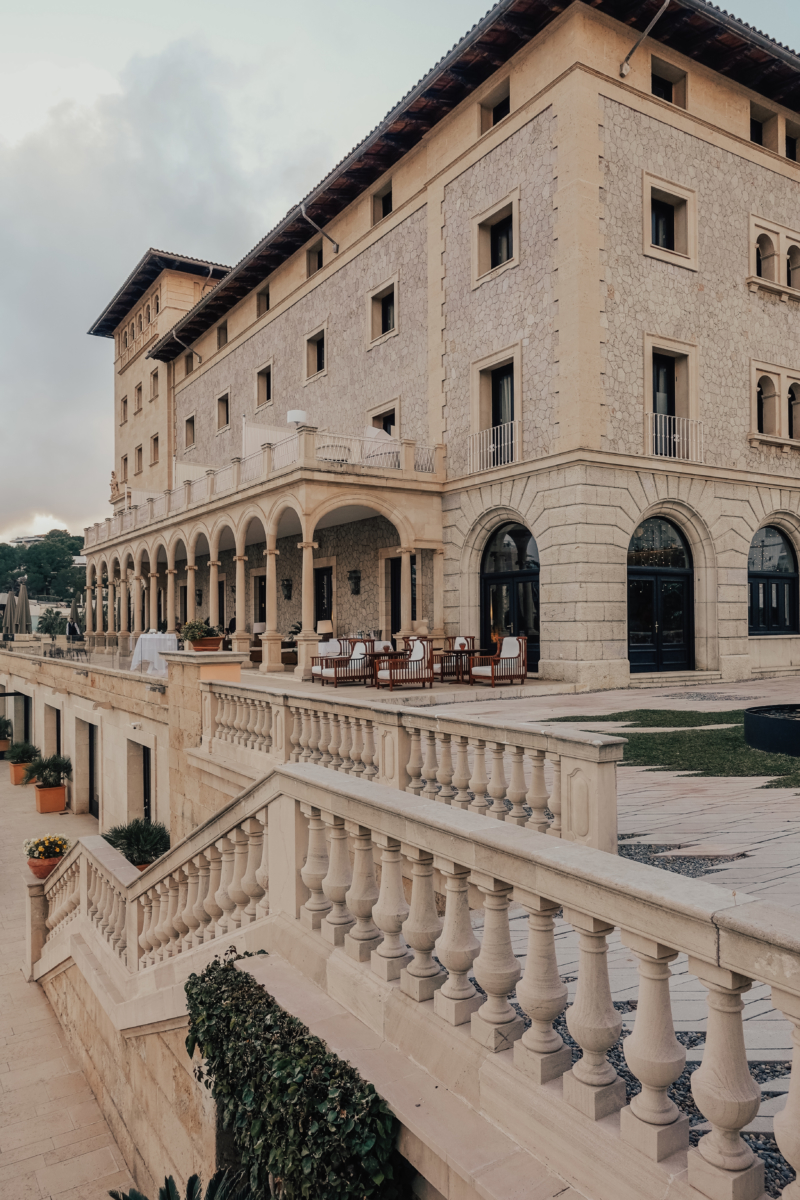 Because Hospes Maricel isn't in the city centre, you will have to take a cab to get there. However, during the summer, the beach clubs are very close to the hotel. You can walk down. Since I went end of November, everything on the beach was closed so I had to go down to the city centre for everything. Overall, I would recommend staying here if you're going in the summer.
I had actually planned on going to Mallorca in 2018 but plans fell through. I always do preliminary research on hotels before traveling somewhere, and had bookmarked Nakar Hotel back in 2018. So of course, I knew I had to stay here while visiting Mallorca, and I am SO glad I did. Nakar Hotel is located in the heart of Palma. It's a 5-10 minute walk from every cool restaurant, shop, bar, or historical site you want to visit. The location honestly can't get better.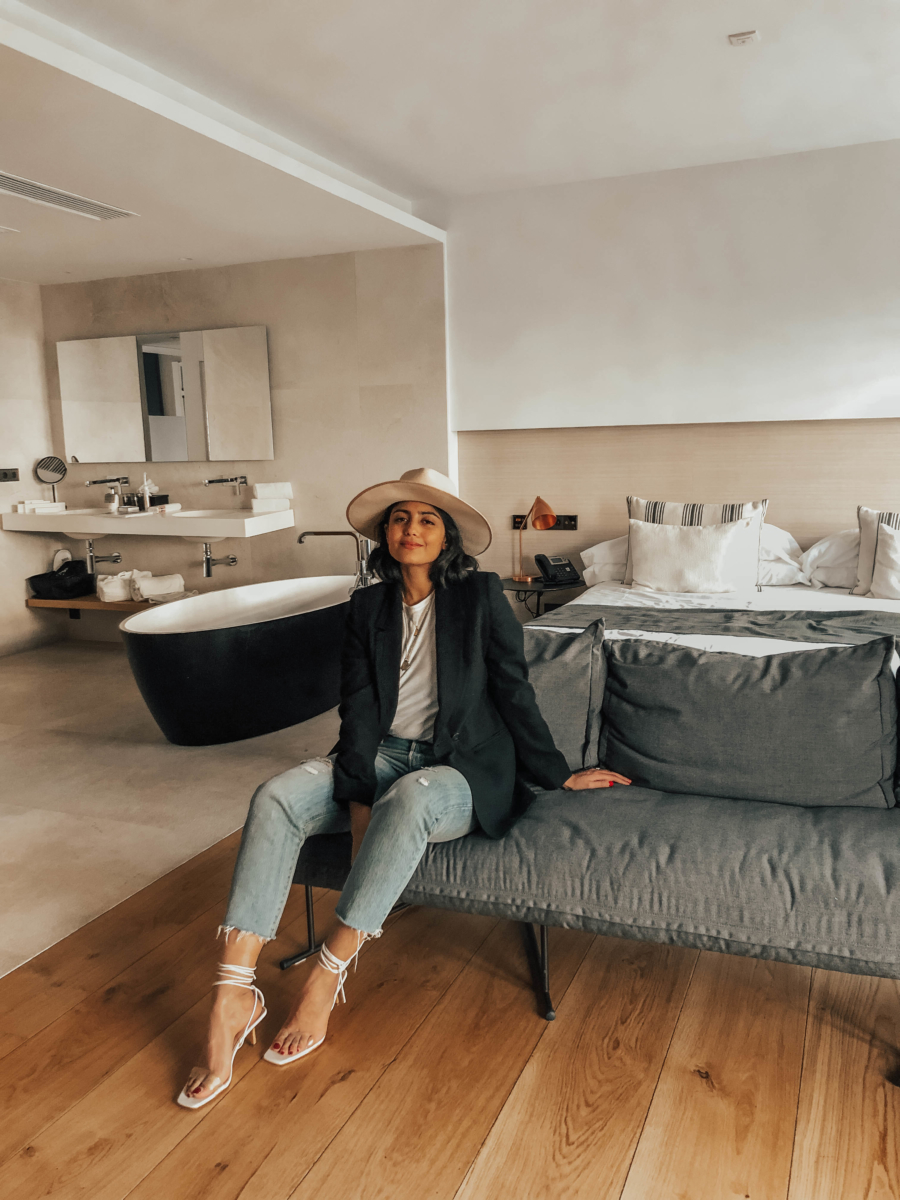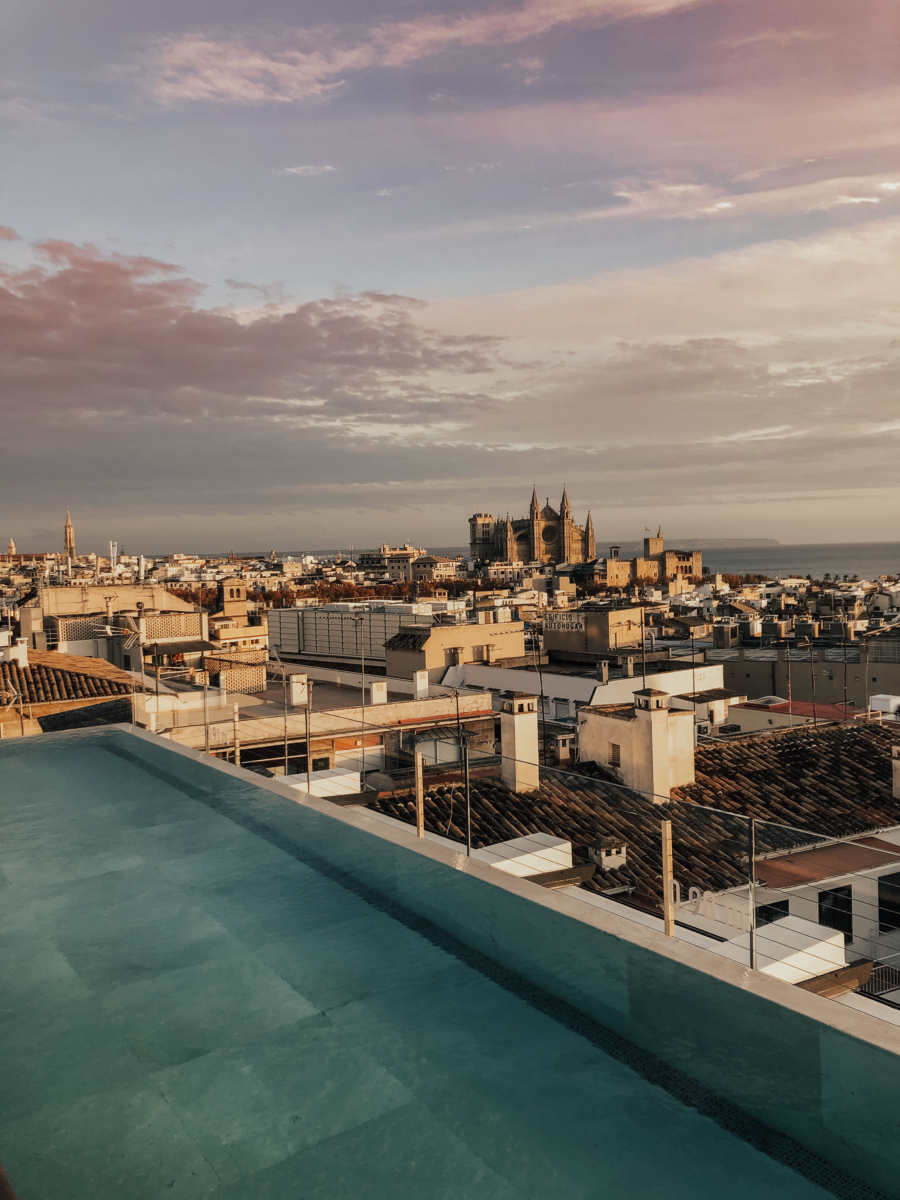 Let's get into the actual hotel. I mean pictures often speak louder than words, so take a look at the room I stayed in. Probably one of the most beautiful hotel rooms I've ever had the pleasure of staying in. I was in Mallorca for 4 nights, and usually when I'm in a place of that long, I end up switching hotels every 1-2 nights just because I love seeing the different hotels a city has to offer. But once I arrived at Nakar I knew there was no way I could leave. I ended up staying for 3 full nights because I was so in love with my room. The rooftop that the hotel has is also absolutely stunning. It offers a gorgeous view of the city and is a great place to catch the sunset.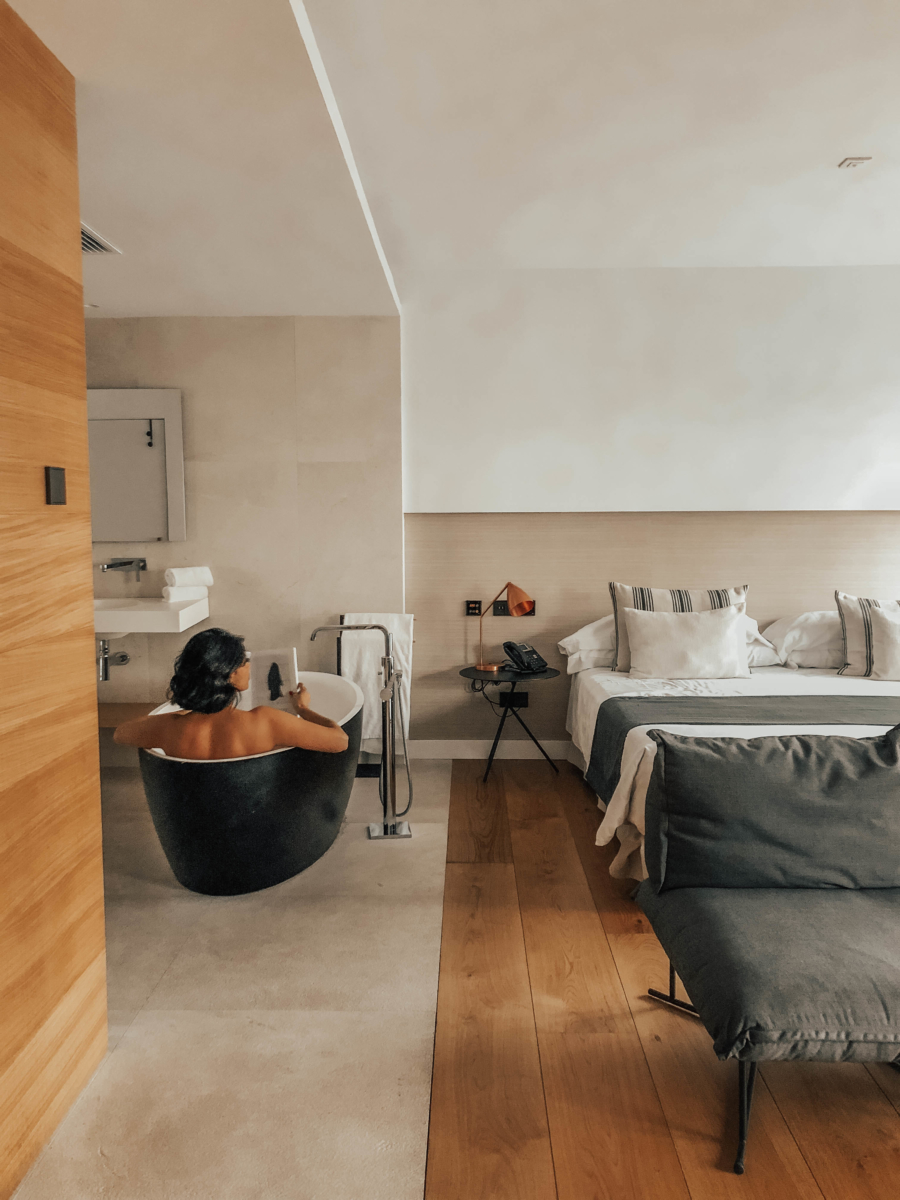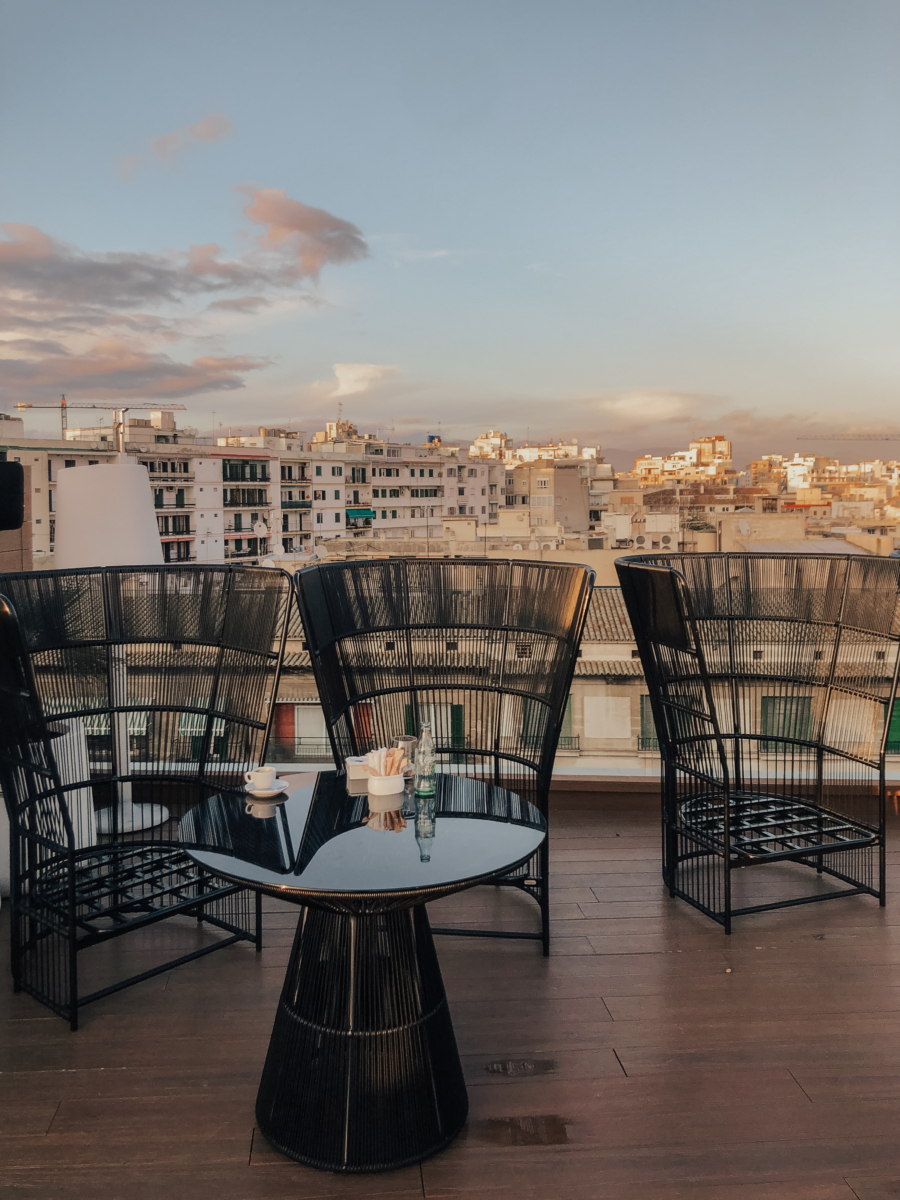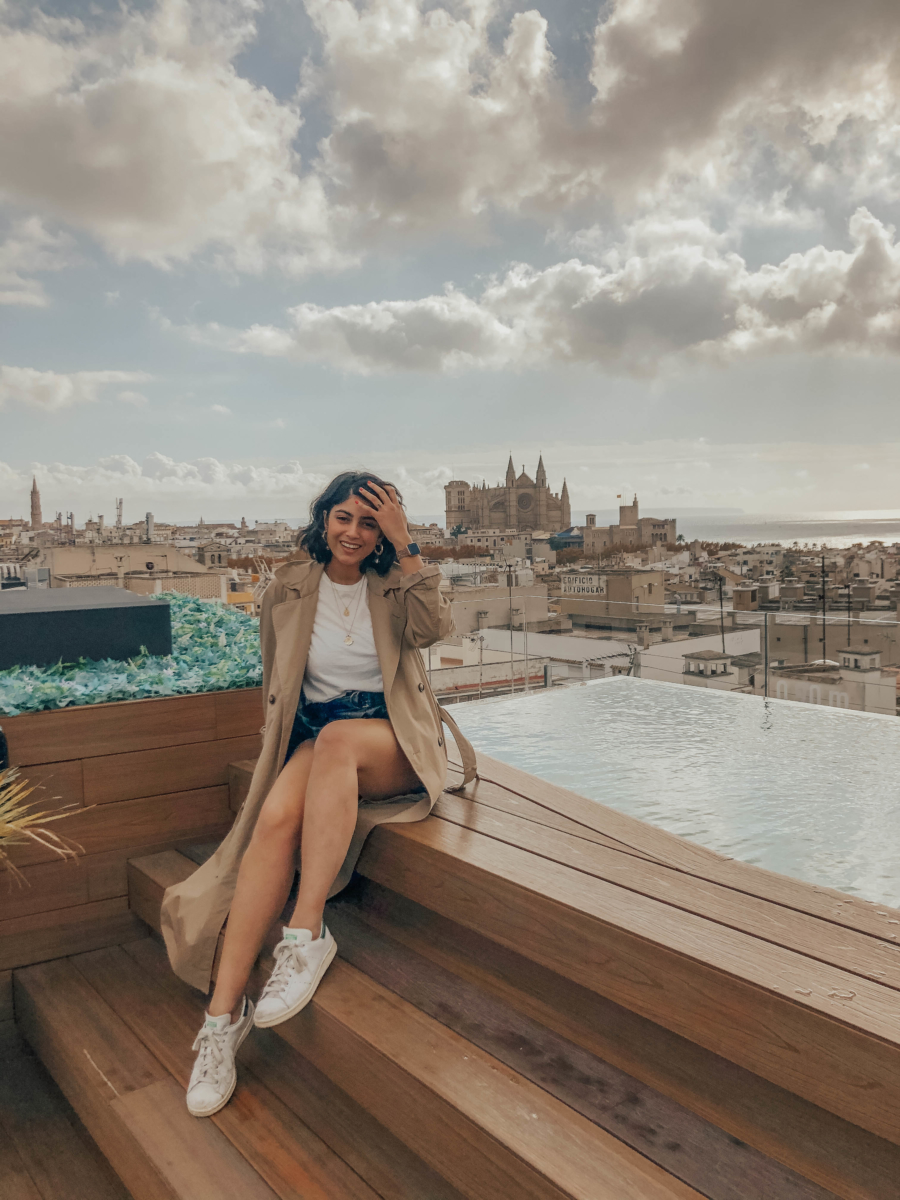 I had breakfast included with my stay, so I ended up eating at the hotel every morning. The spread is extensive and coffee is great. It's served upstairs, a floor below the rooftop, which again, has an amazing view. I'd go bright and early and work while having coffee for an hour or so before breakfast. Honestly, I had such a wonderful stay at Nakar Hotel, I can't recommend it more.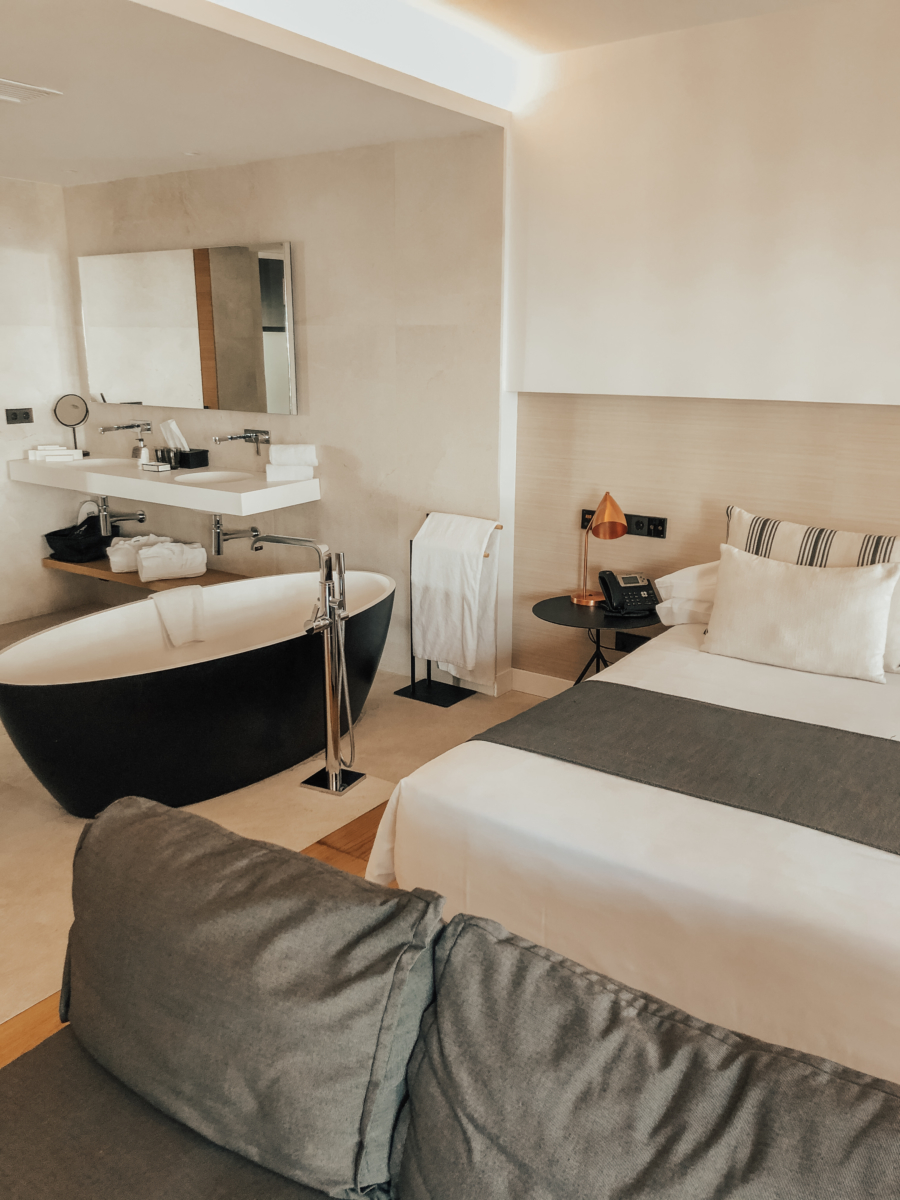 Where to Eat
To be honest, I was a little taken aback by the food scene in Mallorca. The restaurants were phenomenal. Like at the same caliber, if not better, than restaurants in Mykonos. I have never eaten so much in 4 days. By the end of the trip, I became a tapa. Here are my favourites: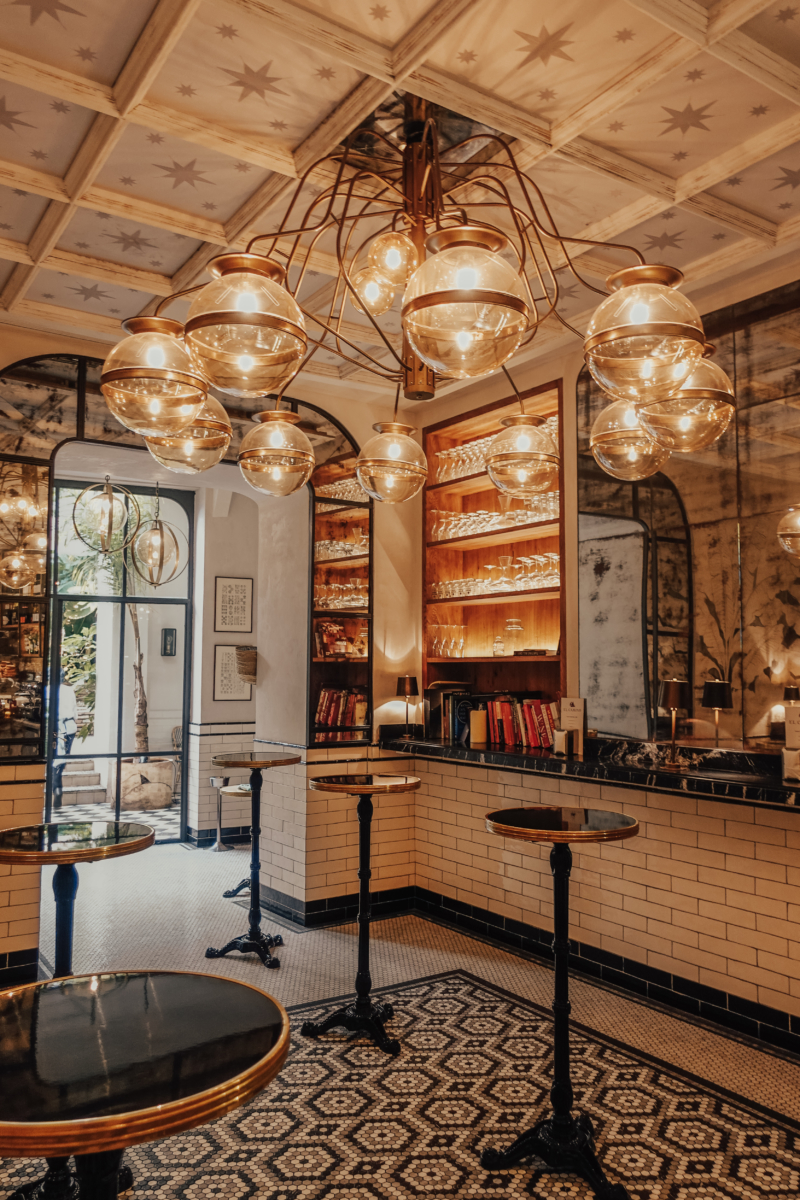 Rosevelvet Bakery: I was genuinely blown away by the coffee here. Oh and they have oat milk, which is an anomaly in Europe.
La Bodeguilla: Another insanely delicious tapas restaurant. Order only a couple of dishes as the servings are surprisingly large.
Sadrassana: My favourite restaurant in Palma. This place is tiny, so either make a reservation or go as soon as it opens to try your luck with a table. The food is insane.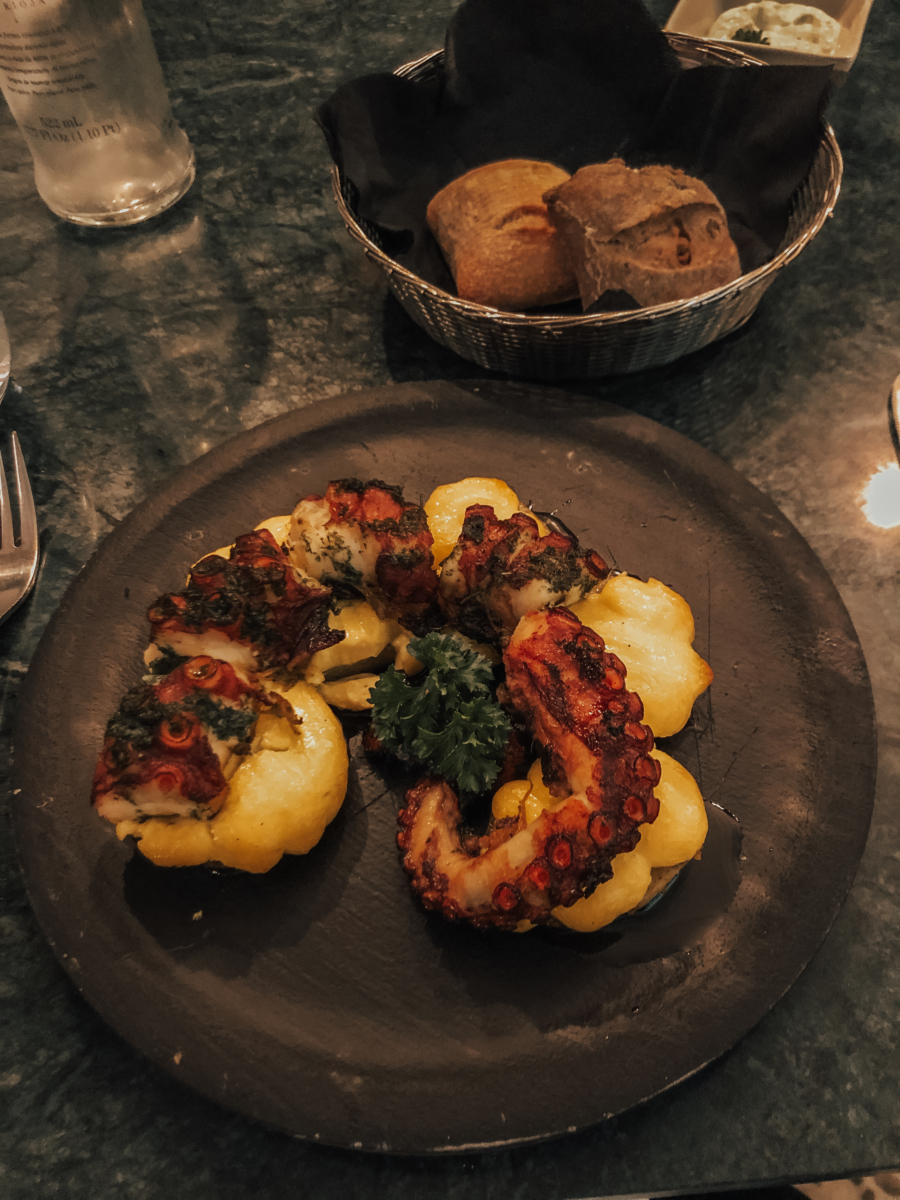 Rivareno: I could not believe how good the gelato was here. I went back every single day.
El Camino Tapas: So this was my first tapas experience in Mallorca, and it's what made me fall in love with the city. Everything on the menu is phenomenal.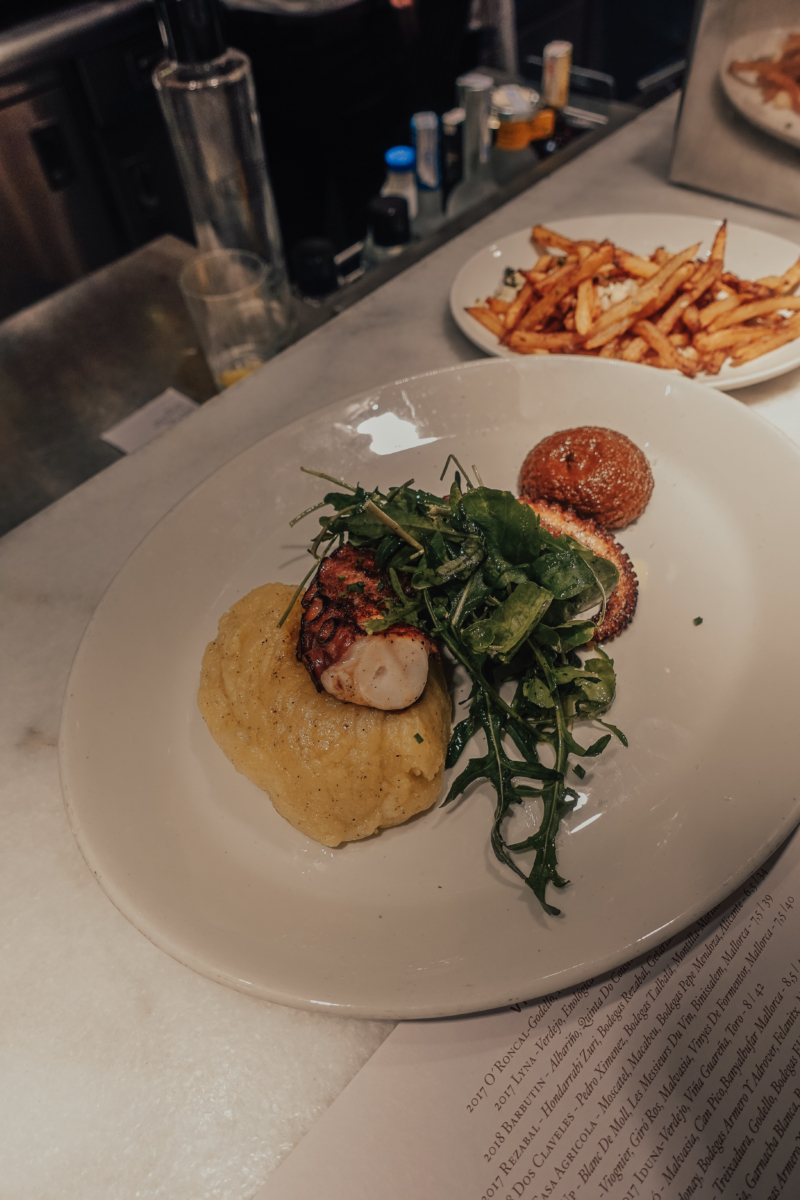 La Rosa Vermuteria: Yet another tapas restaurant. I told you, by the end of my time here, I was one with tapas. The tapas were great, but underwhelming after El Camino and La Bodeguilla.
Pan Comido: This little Danish bakery has such great coffee and baked goods. Try their saffron danish. It's incredible.
Xurreria Rosaleda: This is where you go for real, traditional churros. There's always a line up, and it's always worth it. Get it with hot chocolate.
Mistral Coffee: Another great coffee shop. They also had oat milk, but did an excellent Americano too!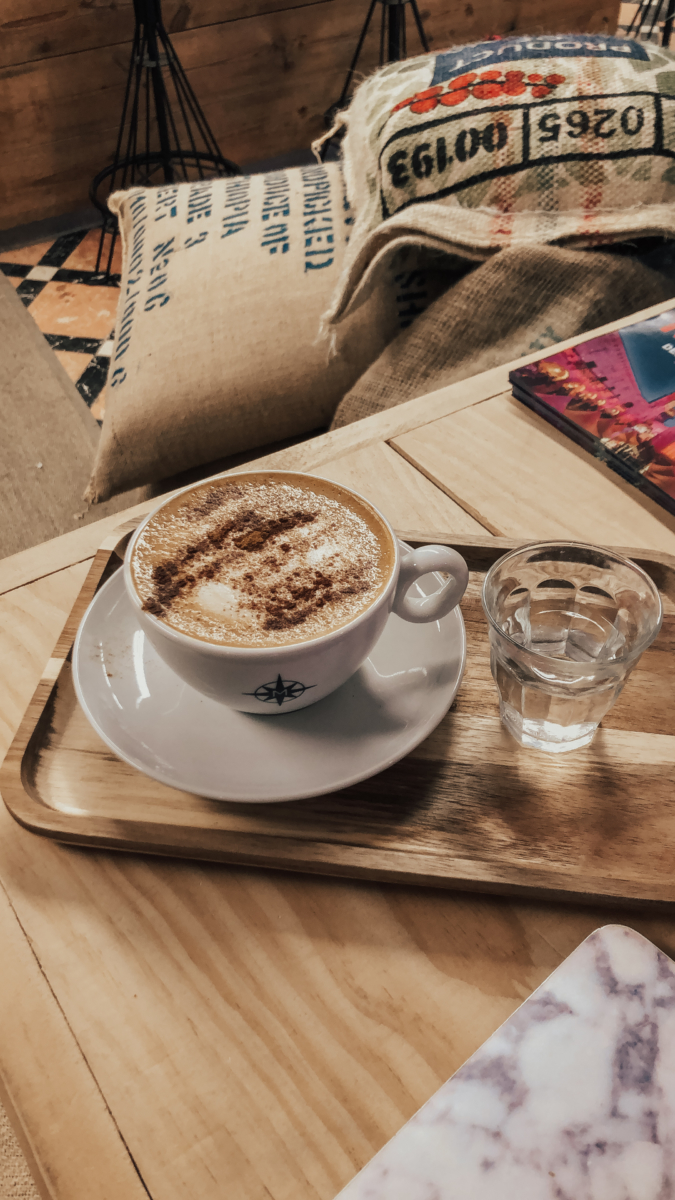 El Bandarra: Another tapas place. This one is not the most traditional, it's like a fun take on tapas. Surprising to no one, everything is delicious, and the interior is super cute.
Hotel Mama: The interior here is stunning. Go here for coffee or a drink and just hang out.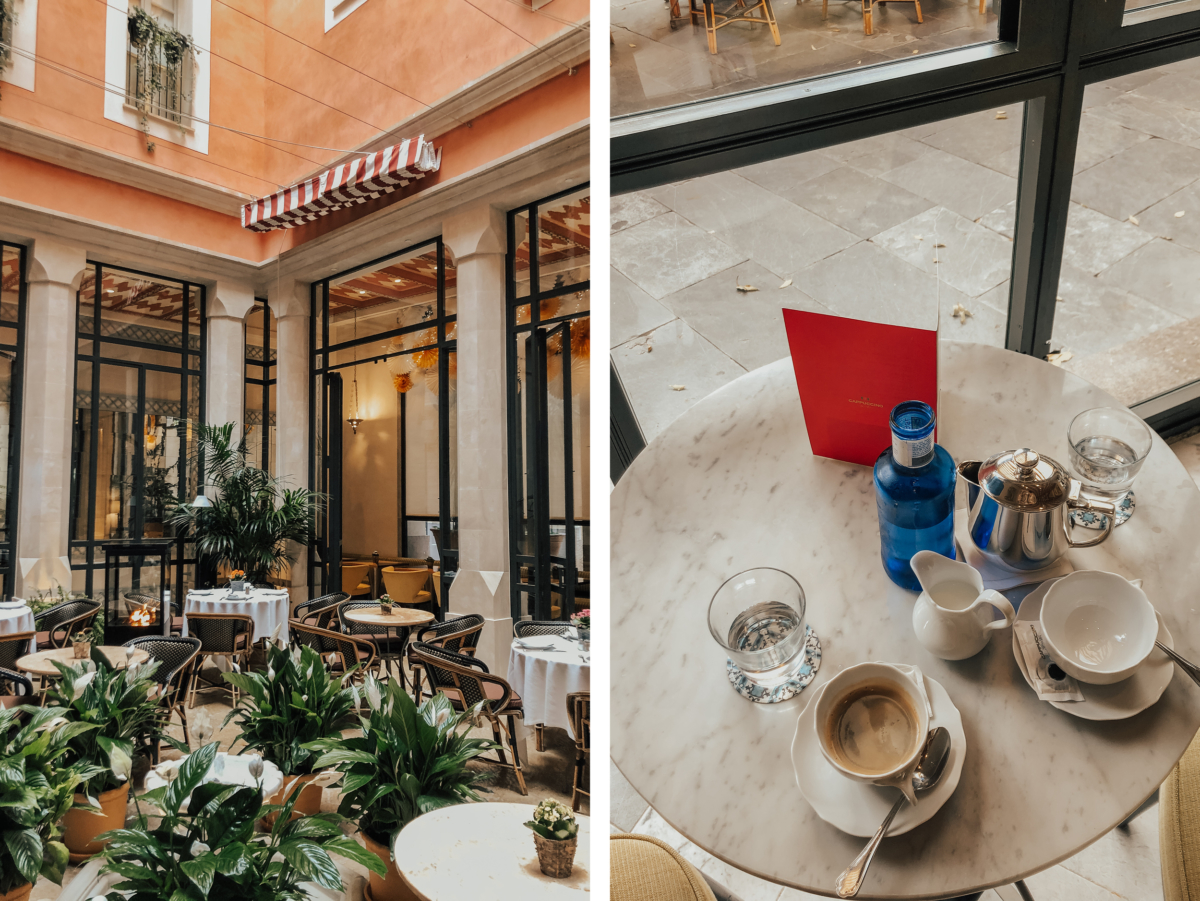 What To Do
Since I was in Mallorca to look at wedding venues during off season, I didn't get to see everything it has to offer. But here are a few suggestions: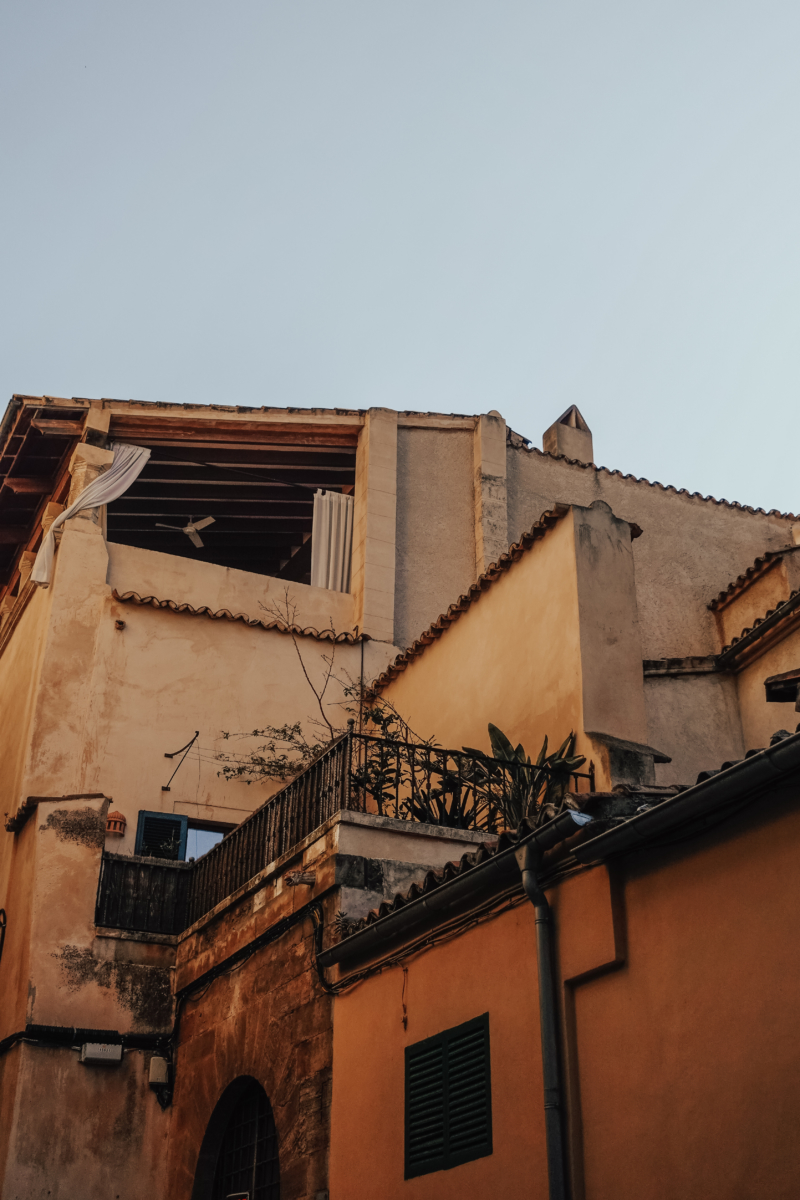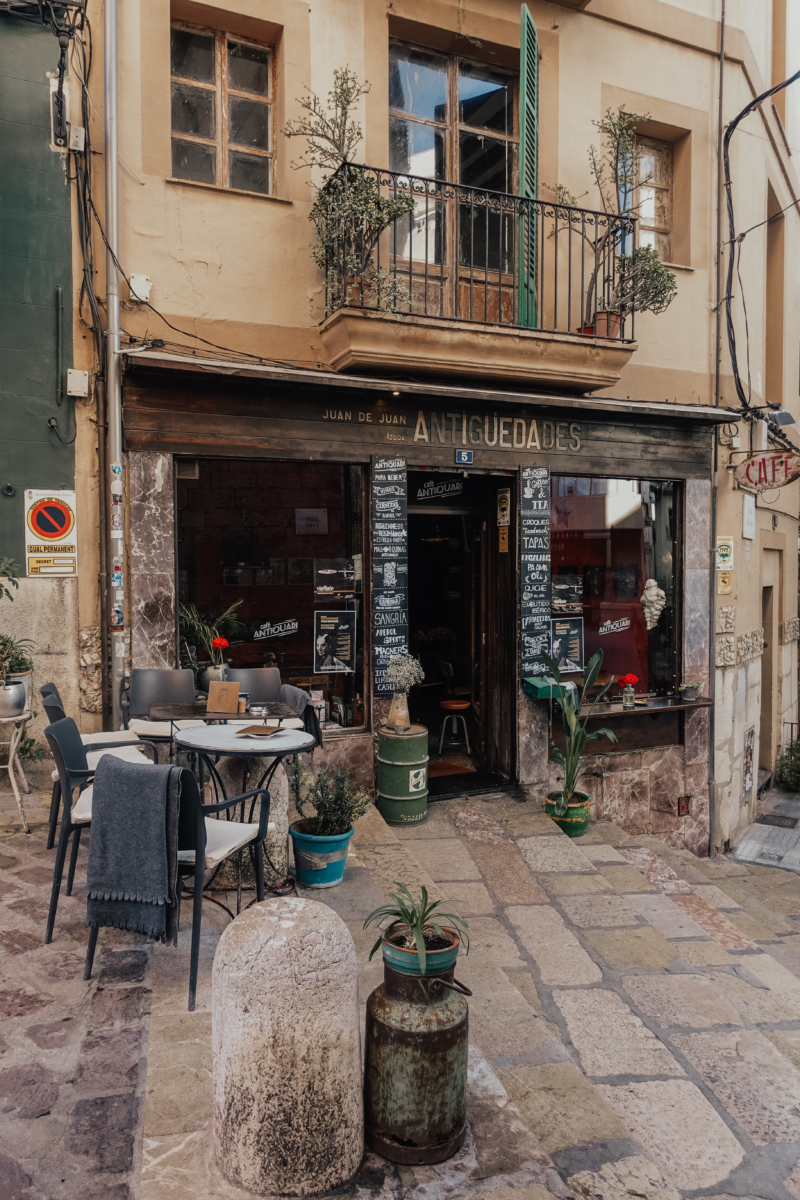 One of my favourite boutiques was Rialto Living. It's this gorgeous furniture store which you just have to visit while you're in Palma
Catedral-Basílica de Santa María de Mallorca is beautiful. I didn't go in, but it's a stunning structure which everyone should check out.
Get a car and drive around the island. Valdemossa is beautiful, as are other parts both in the north and south. You can drive around the whole of Mallorca in a couple of hours and each part is so scenic.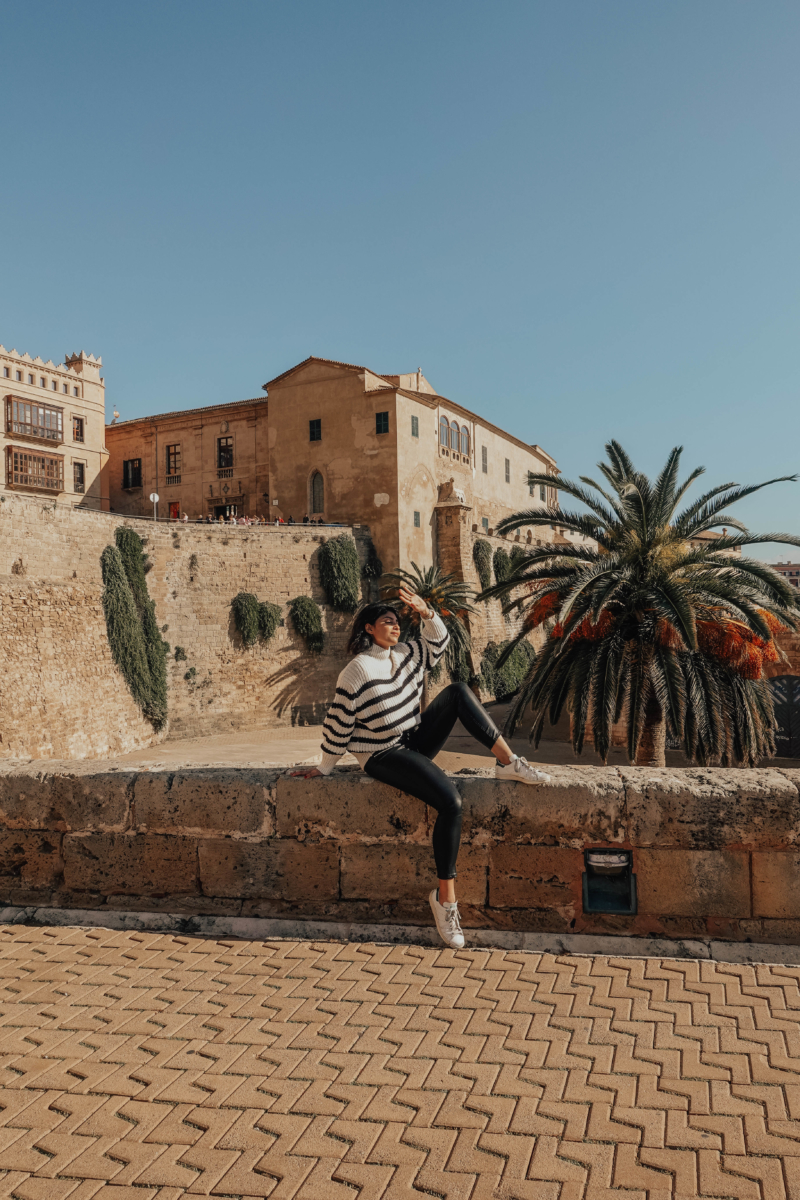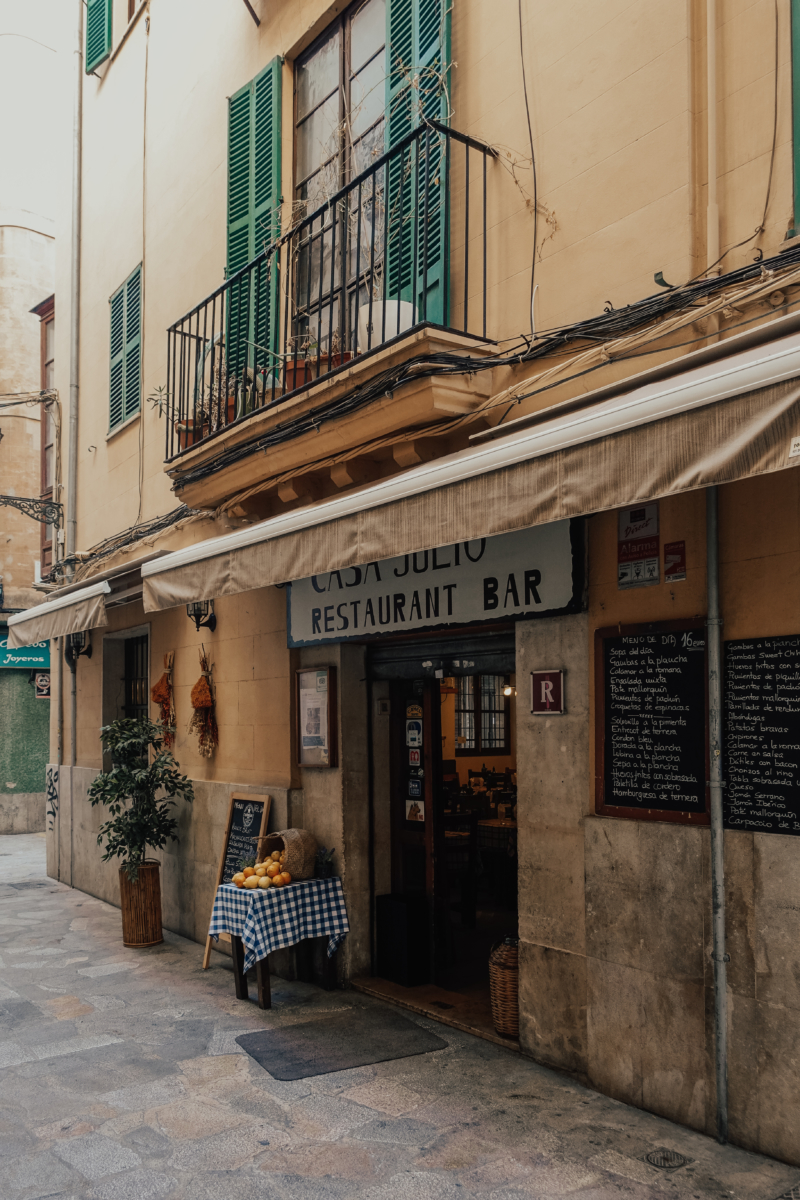 PS – if you enjoyed this guide, check out my 1 week guide to Dubai and a beginner's guide to Bath.