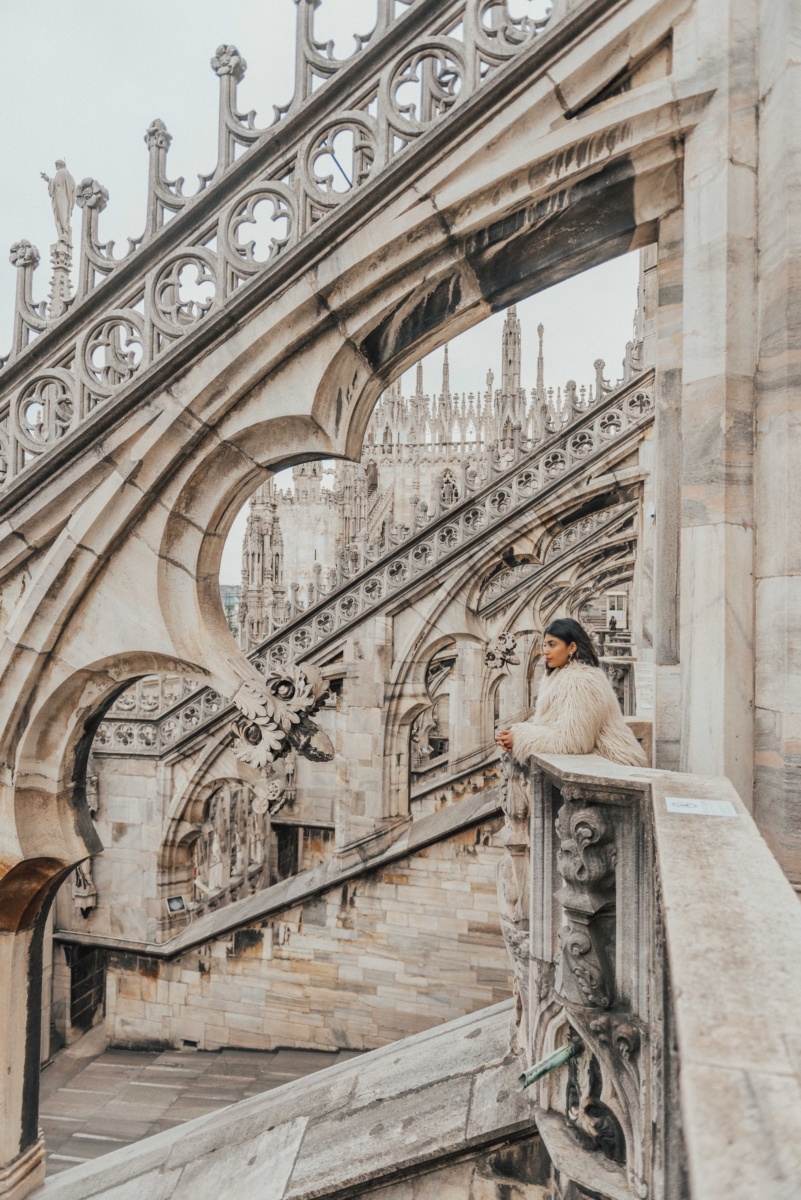 Italy is one of my absolute favourite places in the world, and I intend to see all of it. This was my third time visiting Italy, but my first time ever in Milan. I spent 4 days in Milan, and loved every minute of it. I mean how can anyone not love it? It's beautiful, the food is phenomenal, and the people are so painfully chic that it feels like the whole city is an issue of Vogue.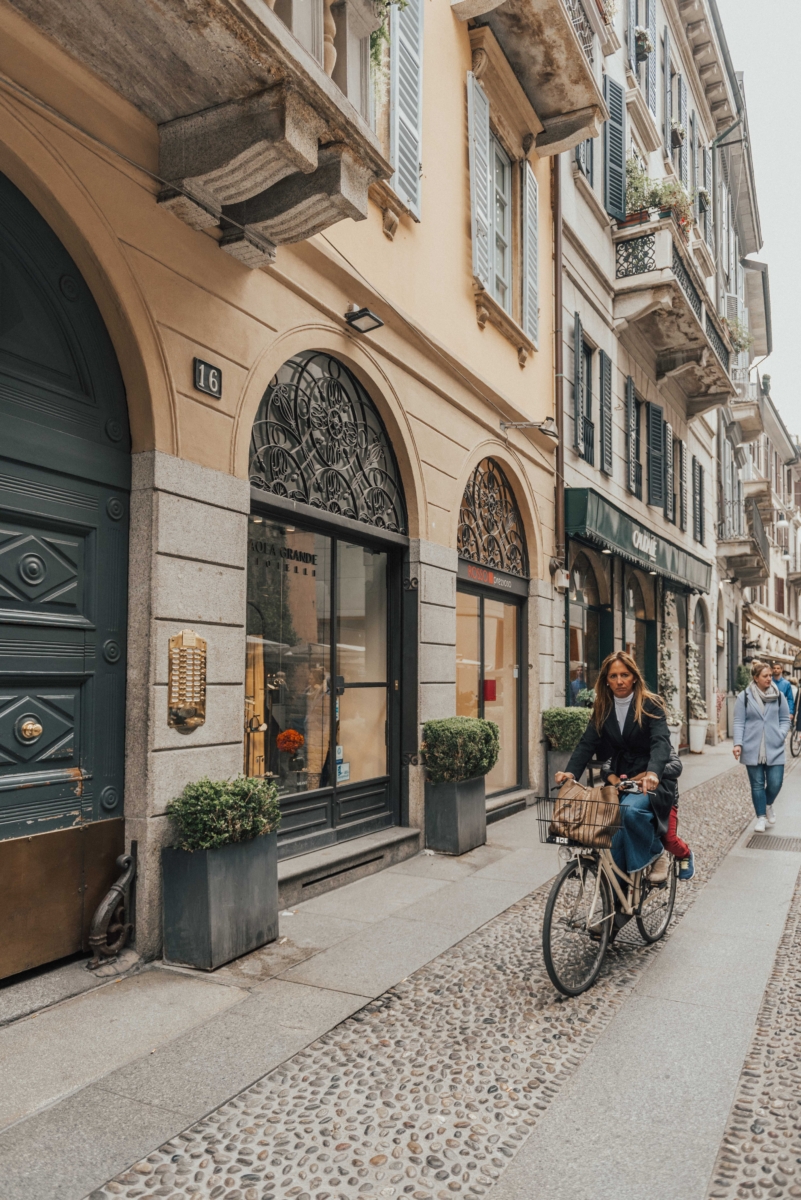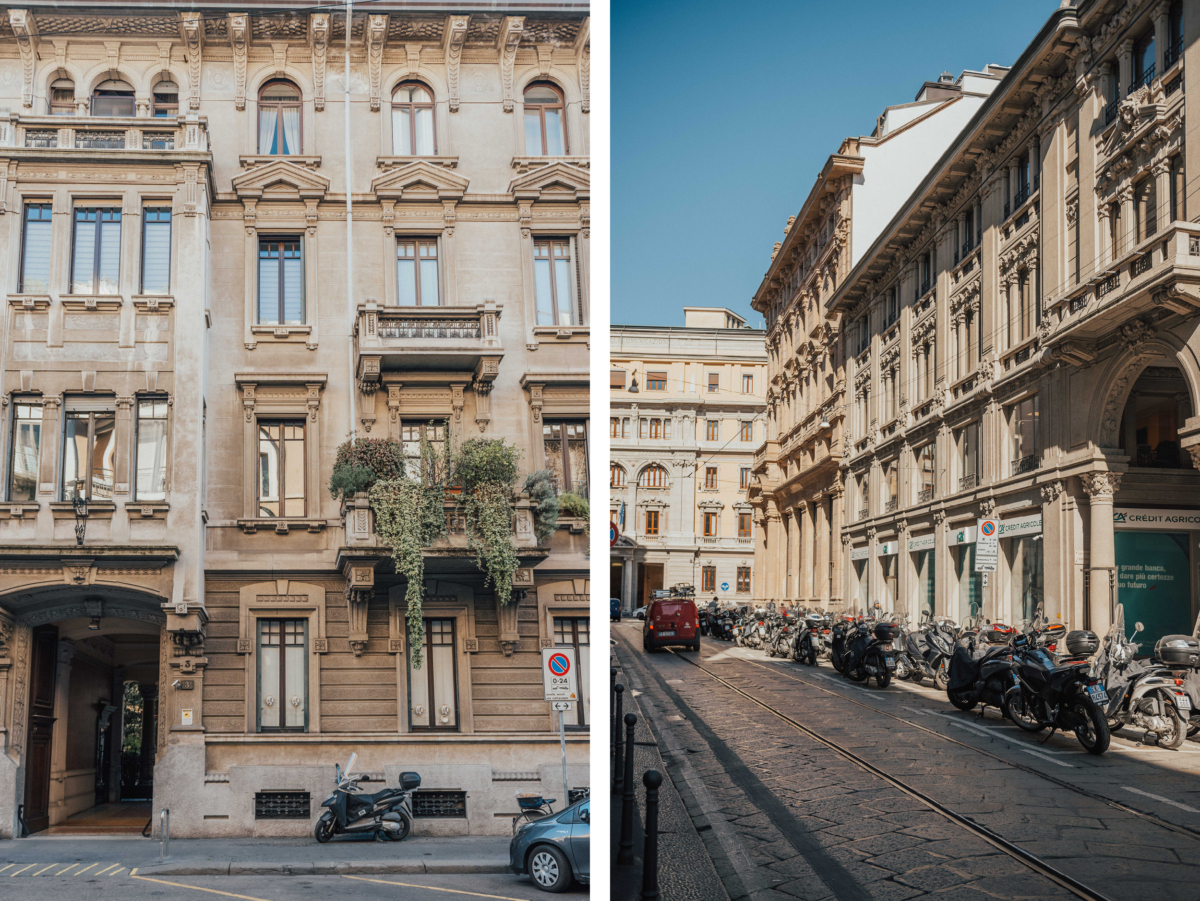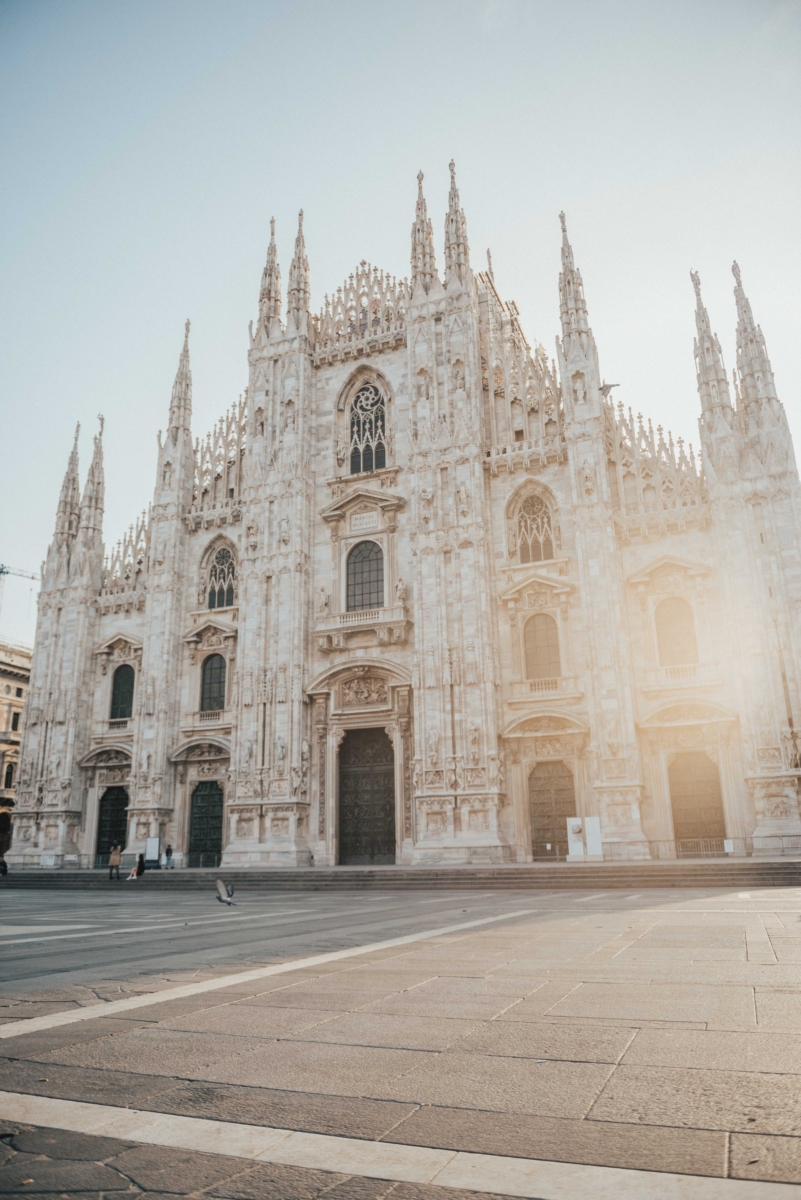 I arrived in Milan by high-speed train from Florence. It's a 2 hour journey, so a good option if you're wanting to go to directly from Florence. Another option, which I was initially going to do, is to take the train from Bologna or Verona to Milan, but I ended up just doing a day trip to Bologna (more on that later).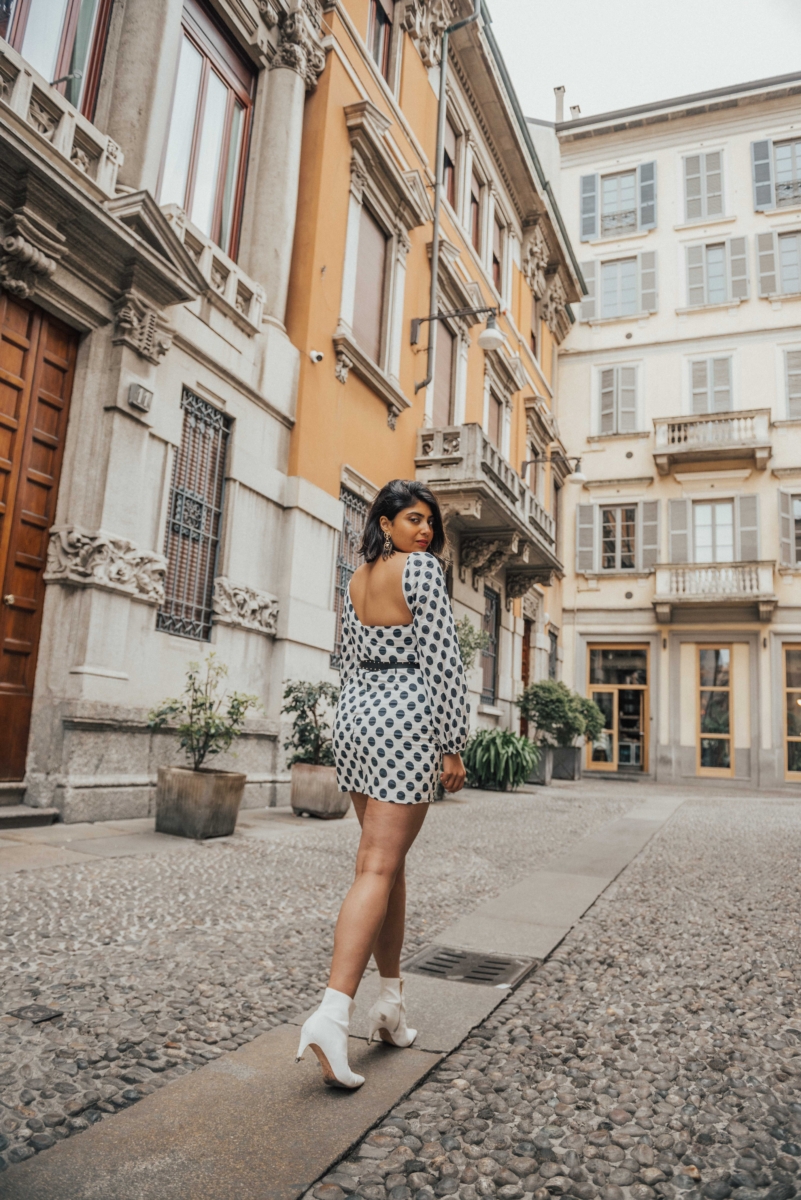 Milan is a fairly small city. I thought that my 4 days would be jam-packed full of activities, but to be honest, I'd seen the city through and through in 3 days, so the 4th day was very relaxed. I highly recommend you schedule a walking tour (recommendation below) the day you arrive in Milan. It just helps get your bearings right, otherwise, everyone just ends up ooh-ing and aah-ing and the Duomo, walking arround Galleria Vittorio Emmanuelle III, grabbing a bowl of pasta and leaving Milan. However, you don't want to miss out on the incredible history of the city. It has a lot to offer, and I find doing a walking tour allows me to get a real feel of the city and get insider tips from the guide. It's how I end up finding the best places to eat in the cities I visit.
So without further ado, let's dive into the guide, shall we?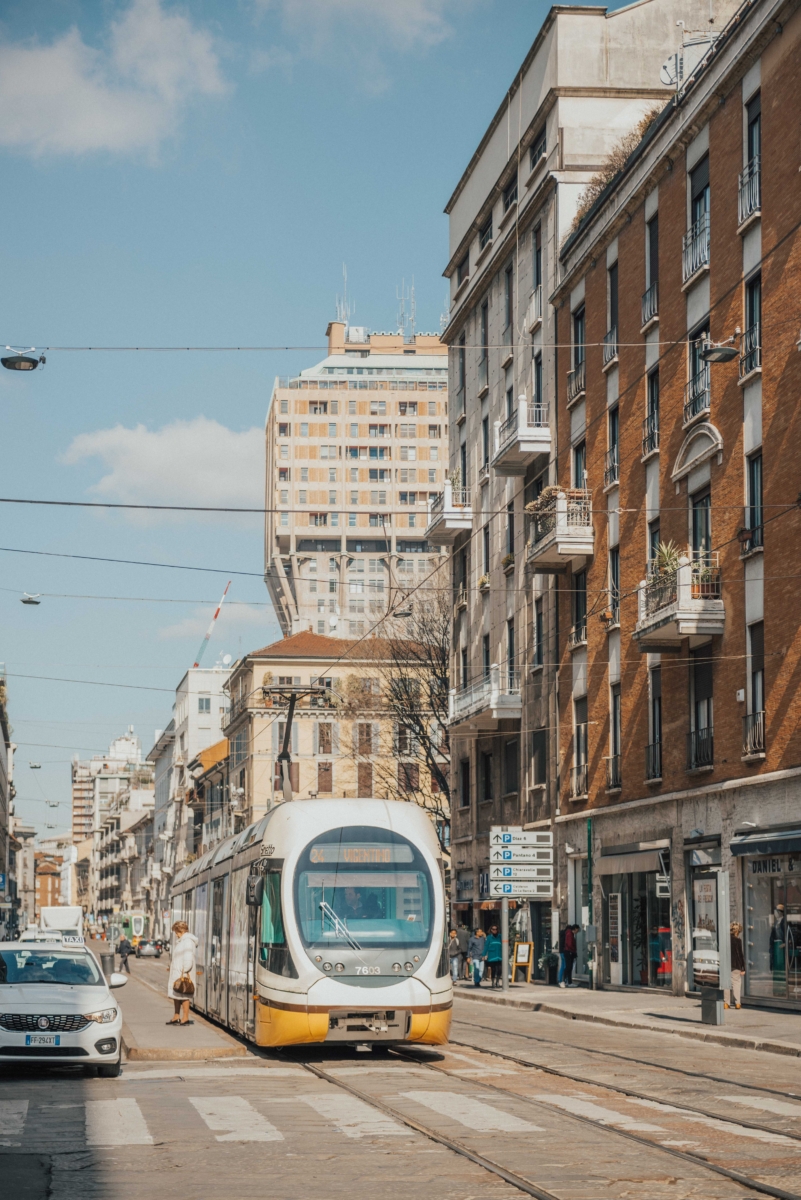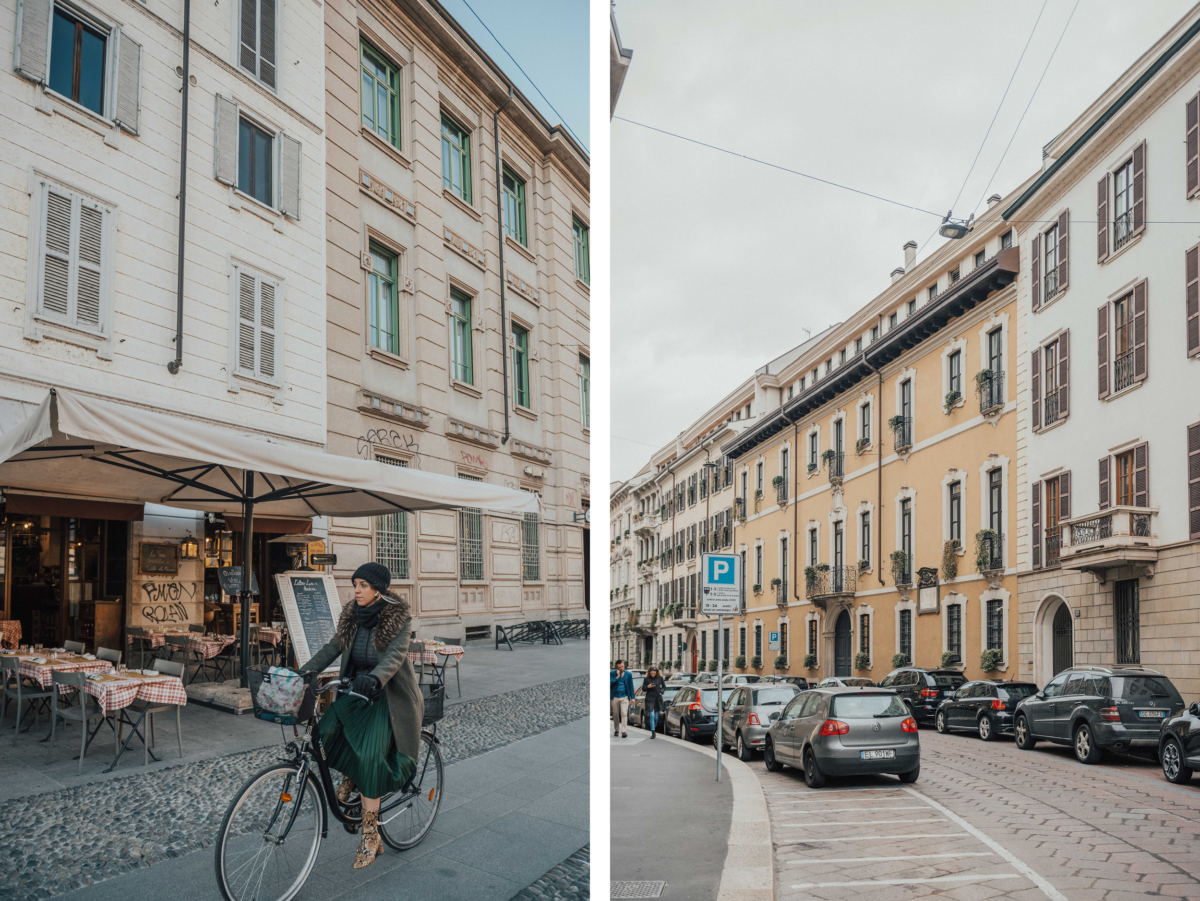 Where to Stay
I stayed in an Airbnb in Porta Romana, which is about a 10 minute walk from the Duomo.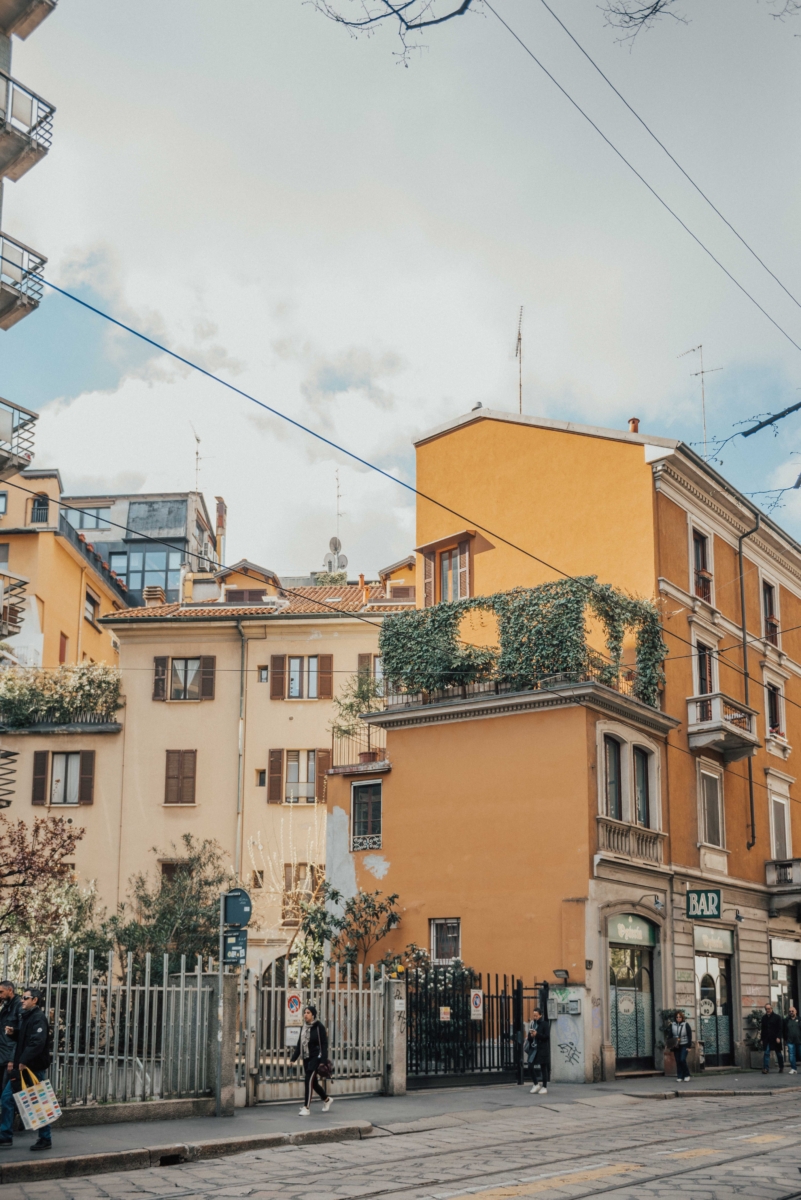 Porta Romana is a great area to stay because it's close enough to the tourist sites, without being congested with people. It also has a whole bunch of cafes and restaurants to choose from. If you prefer the idea of a hotel over an Airbnb, here are some options:
Senato Hotel – Located equidistance from the chic Brera district and the Duomo, this boutique hotel is a design-lover's dream.
Townhouse Duomo – For a luxe hotel with an unbeatable view of the Duomo, opt for Townhouse Duomo.
Park Hyatt Milan – If you want to splurge, the Park Hyatt is your best option.
Where to Eat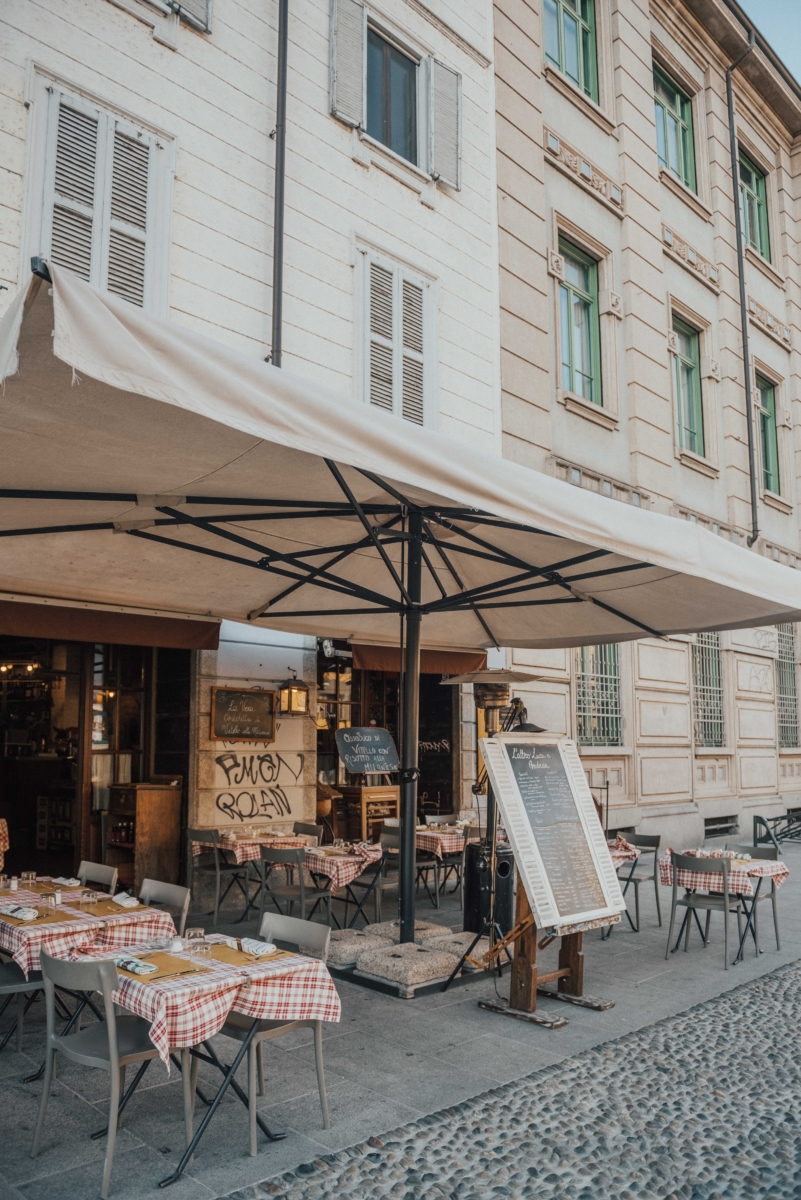 Pasticceria Marchesi – I had a cappuccino here my first day in Milan… and every subsequent day after. The coffee is next level and the milk foam is lighter than Cool Whip. And they do a mean croissant. Don't bother dining in unless you want to pay triple the price for a cappuccino. Instead, stand at the tables and sip your cappuccino while people-watching. There's the benefit of looking oh-so Italian.
Pave Milano – This cafe has three locations, and for good reason. Everything served here is incredible. I went to the location in Porta Romana, where I had a cappuccino (my drink of choice in Milan), and a croissant filled with homemade Nutella which had me love drunk.
Sorbillo – Okay, so it wouldn't be an exaggeration if I said that this was one of the best pizzas I've ever had. Proper Napoli experience. There's a wait, but it goes fast, and is WELL worth it.
Ammu – When I arrived in Milan, I was already 4 days into my Italy trip, only to realize I hadn't had one single Cannoli. Thankfully, Amu was right around the corner from where I was, and my god, it was worth the wait. They have 3 sizes. Don't be foolish to think you'll be satiated with size small. Get the medium. I'm salivating thinking about it.
Mascherpa – If you're a fan of tiramisu, head straight to Mascherpa. It's a cafe dedicated to several different flavours of tiramisu, a super cool concept! I really didn't like the regular tiramisu, but their pistachio one and Nutella one were both incredible.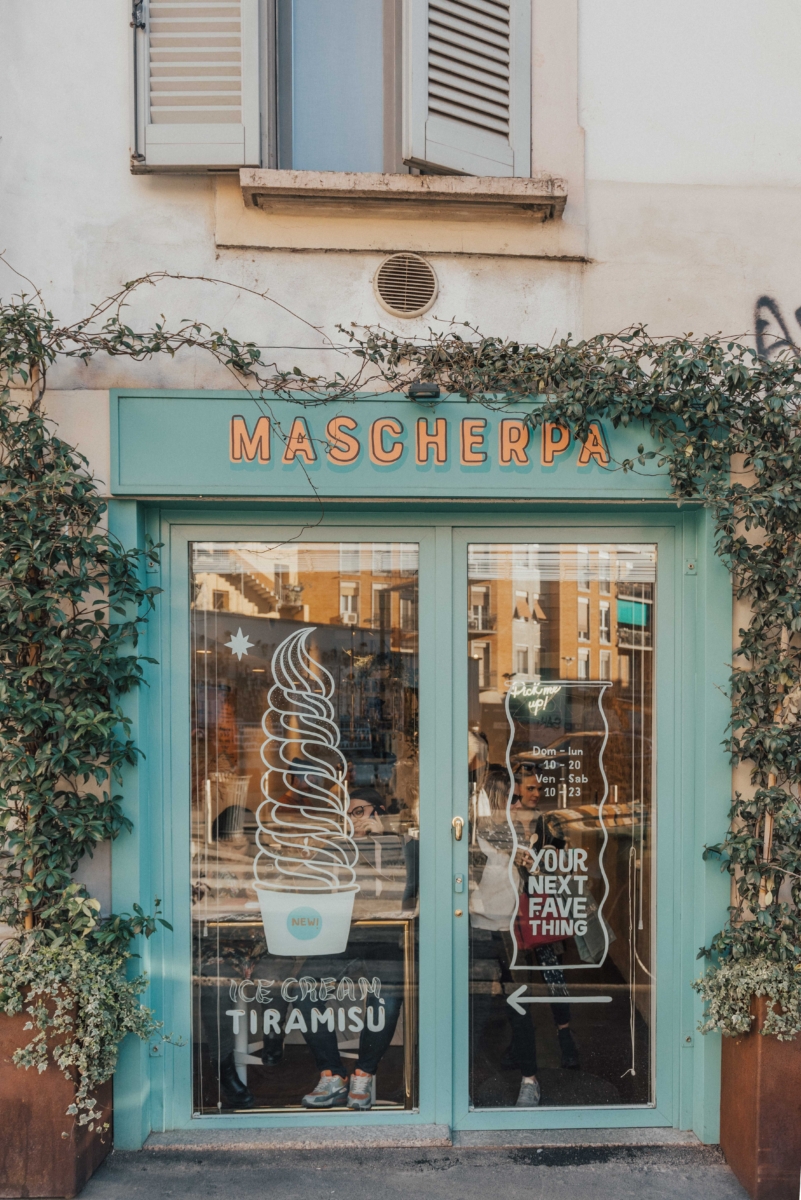 Ribot – After 4 days of a diet comprised of carbs and cheese, my stomach was killing me. So I went to Ribot, a restaurant known for steak. It certainly lived up to my expectations – the steak cut like butter. Note that you should make a reservation here.
Osteria Della Lanterna – If it's an authentically Italian experience you're after, look no further than Osteria Della Lanterna. Located in Porta Romana, this under the radar restaurant has only 1 starter, 2 mains, and 2 desserts on the menu, which changes daily. The catch is there is no paper menu. Nonna, who is the chef, comes and tells you what's on the menu in Italian. If you don't speak Italian, don't worry, she's super sweet and talks really slow. The food is phenomenal and the tiramisu is to die for. And it's SUPER cheap.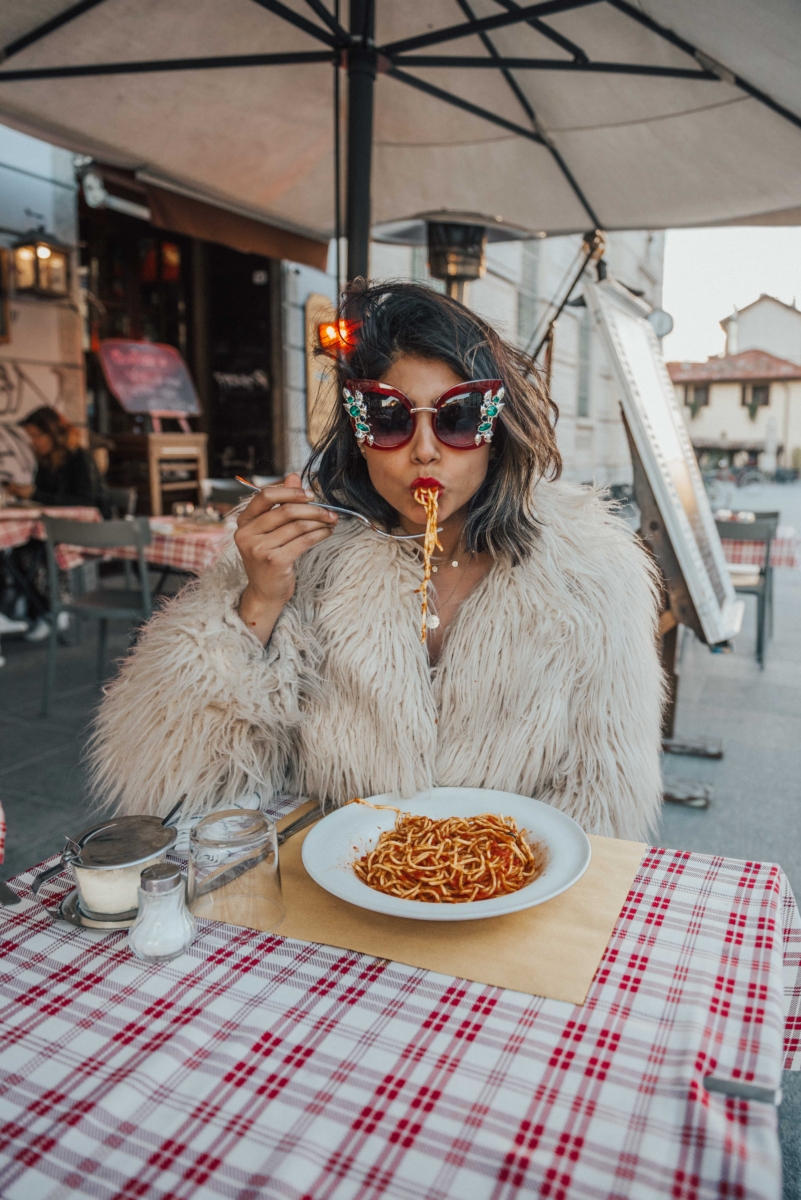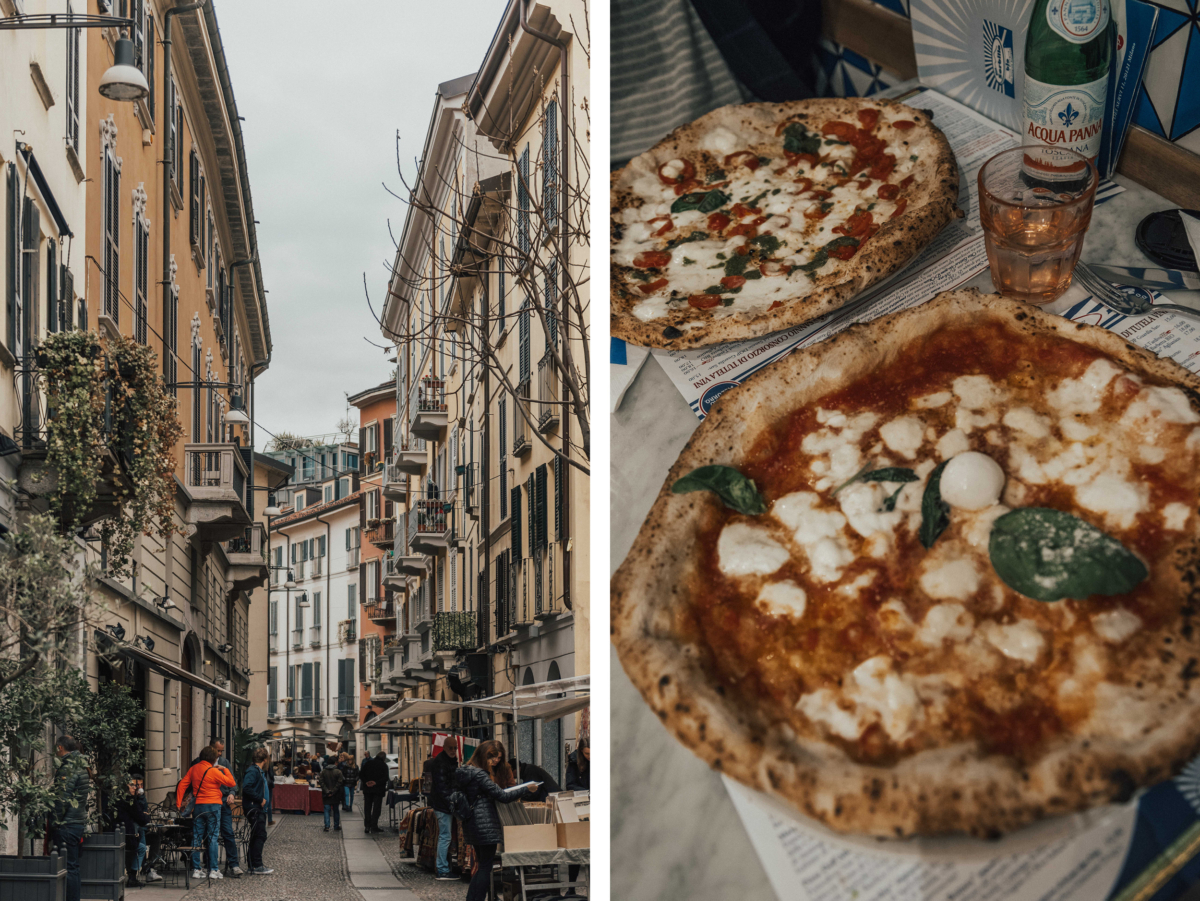 Luini – Panzerotti is a whole thing in Milan, and Luini has the best ones. There's a wait, but the line moves quickly and it's 100% worth it!
Grapes – If you're looking to bask in the sun and people watch in Naviglio Grande, Grapes is your best option. Grab a drink, some snacks, and a friend or a book.
Where to Gelato
I feel like gelato is more of a verb than a noun in Italy. It's a whole activity and missing out on it is a sin. My mission was to find the best gelato spots in Milan, and I think I was pretty successful.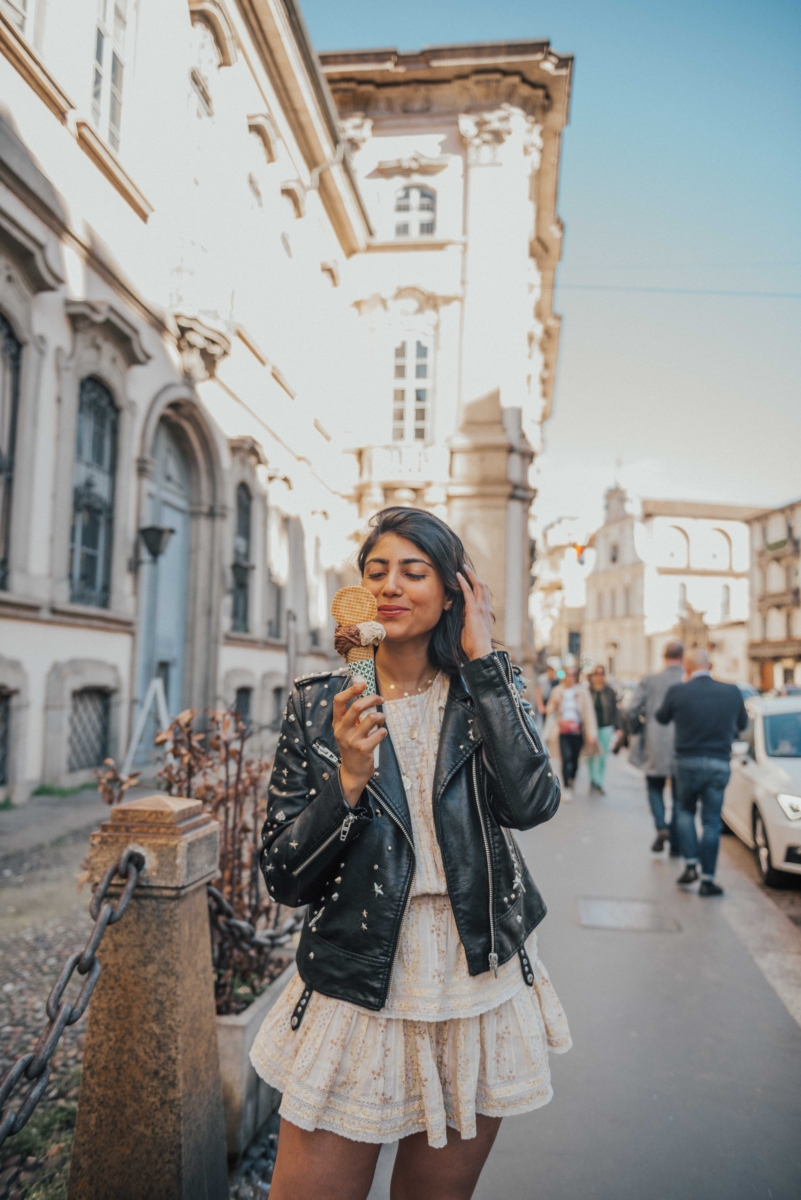 Il Massimo Del Gelato – This was my very first gelato experience in Milan, and it did not disappoint. You can't go wrong with any of the flavours!
Ciacco Gelato – Ciacco uses the most natural ingredients to make its gelato – no emulsifiers or artificial flavours. The result is light, creamy, delicious gelato.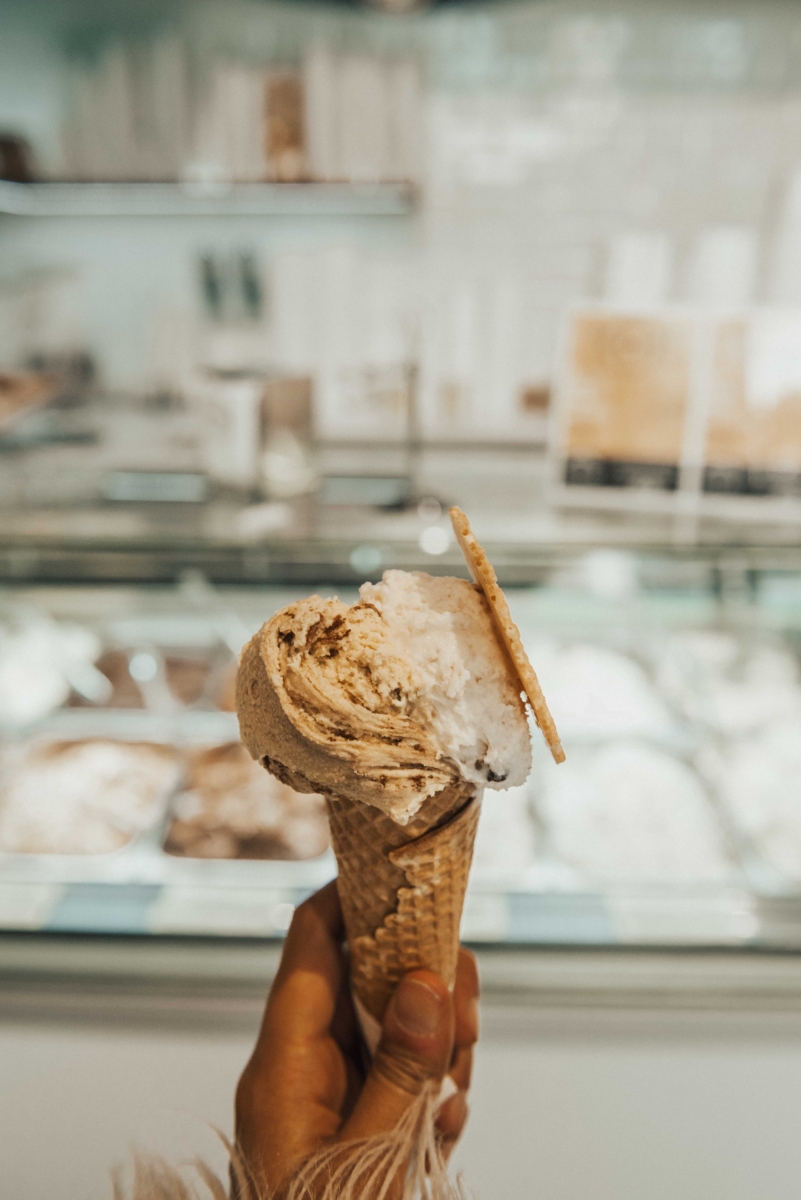 Gelato Giusto – A tiny gelato shop which has fresh flavours, made daily. Try the salted pistachio.
Gelateria LatteNeve – The pistachio flavour is phenomenal. They also have vegan options.
What to Do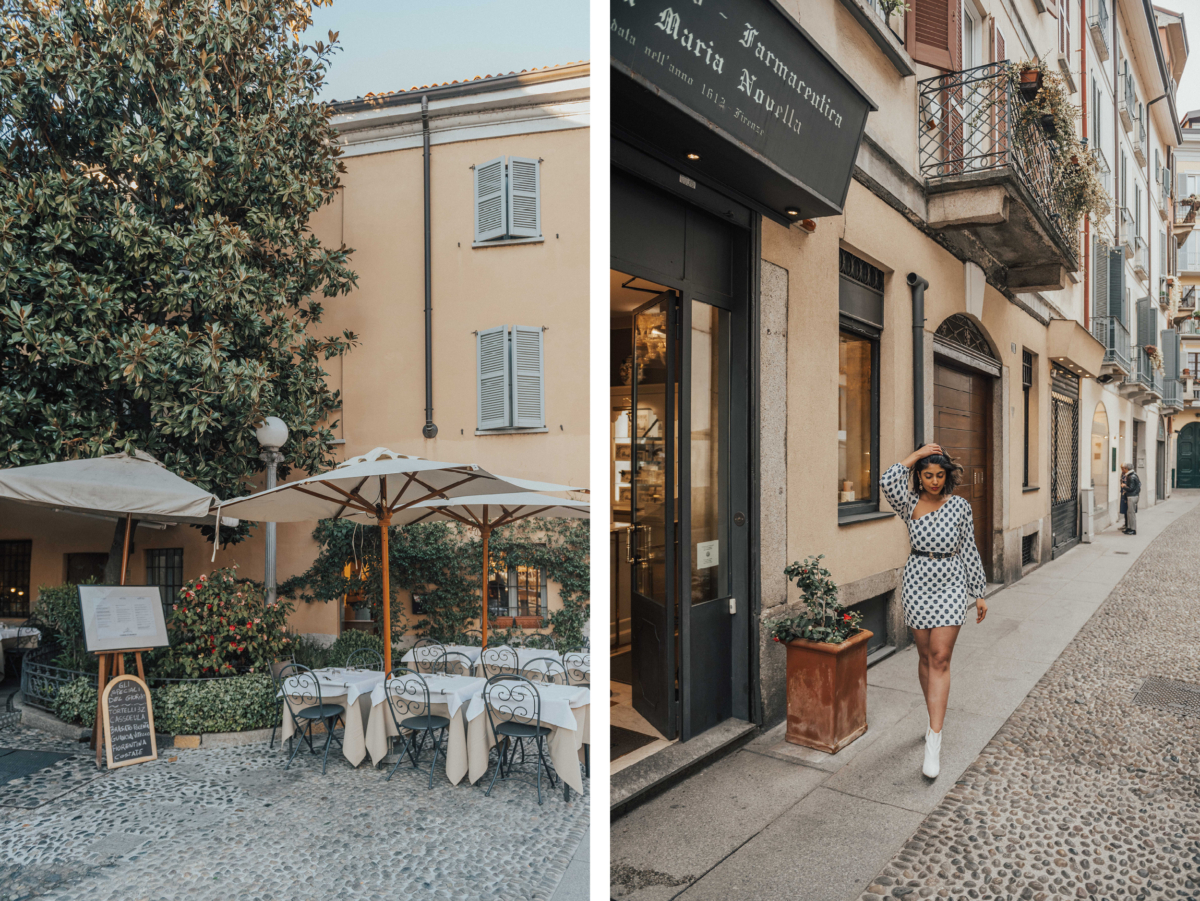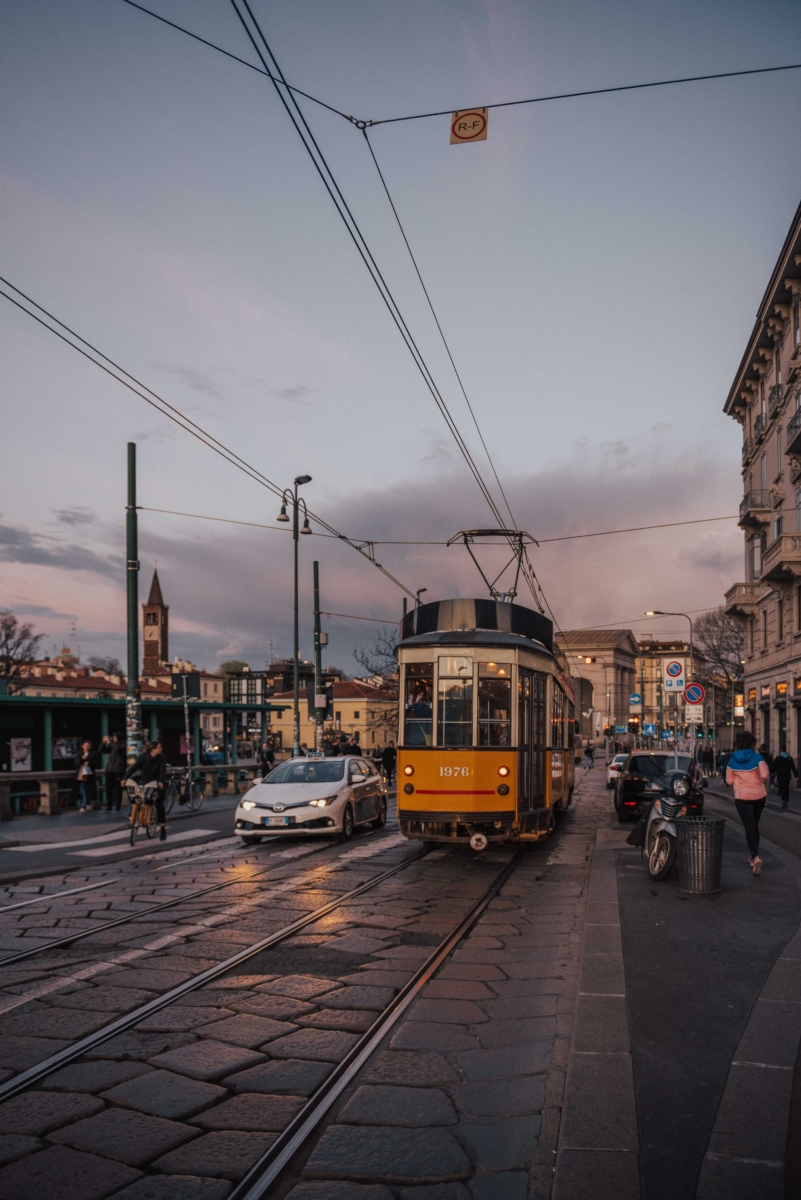 Take a walking tour around the city – I loved Walkabout Tours – it's free, you pay the guide what you feel they deserve after the tour. The guide was young, fun and super knowledgeable.
The Duomo is not to be missed – While the interior is underwhelming compared to the exterior, the real treat here is the rooftop. It will blow you away.
Hang out at the Brera district – this used to be the bohemian area of Milan until prostituion was made illegal. It was then gentrified and is now the most expensive area in the city. The streets are so charming and filled with cute boutique stories. It's also home to the Palazzo Brera, which is home to an art academy, gallery, and observation tower.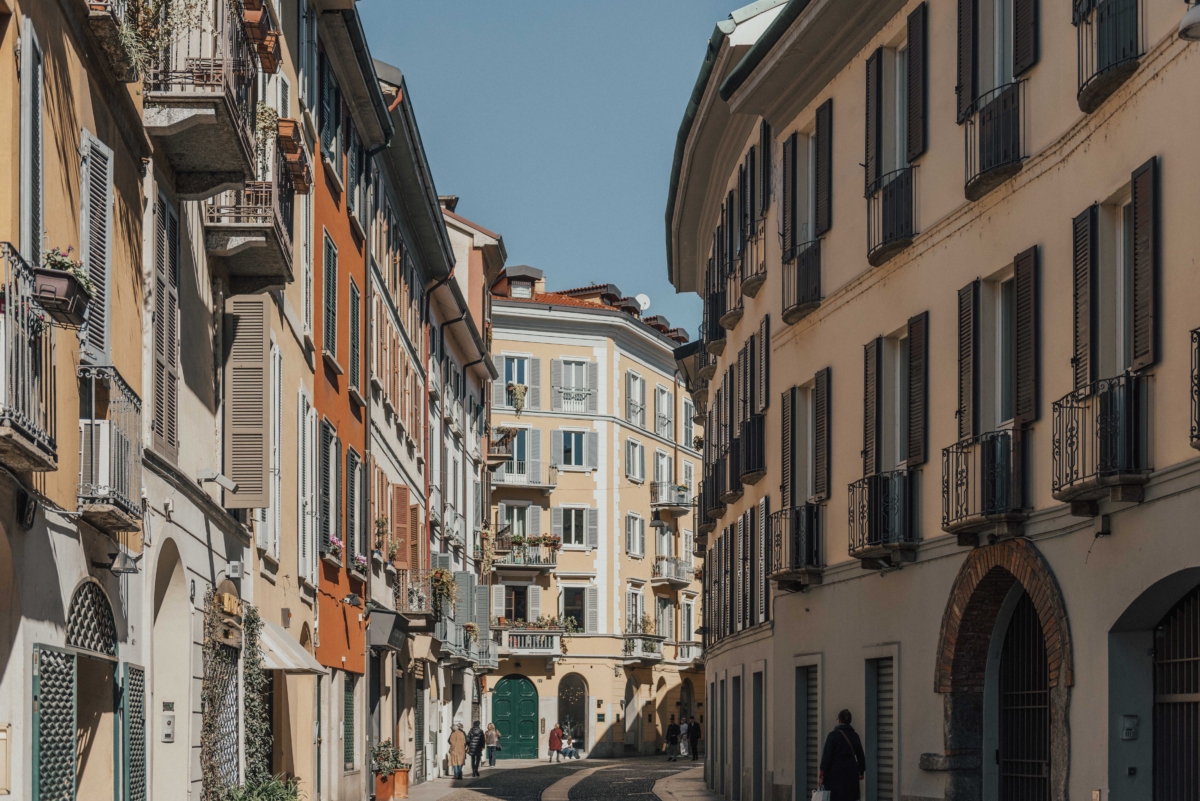 Whether you like to shop or not, check out Galleria Vittorio Emmanuelle II – I hate crowds, so I watched from afar while grabbing coffee at Marchesi.
Catch the sunrise at the Duomo – since this is the most crowded part of Milan, I think it's well worth it to get it all to yourself at sunrise. It's a magical experience that you'll never forget.
Spend an afternoon in the Sforzesco Castle – it has a MASSIVE garden (which is said to be haunted at night).
People watch at Naviglio Grande – Milan's historic canal district is lined with cute boutiques and restaurants.
In short, Milan is stunning! Have you been? What are your favourite things to do there?
PS – if you enjoyed this guide, make sure you check out my weekend guide to Paris and a beginner's guide to Bath.