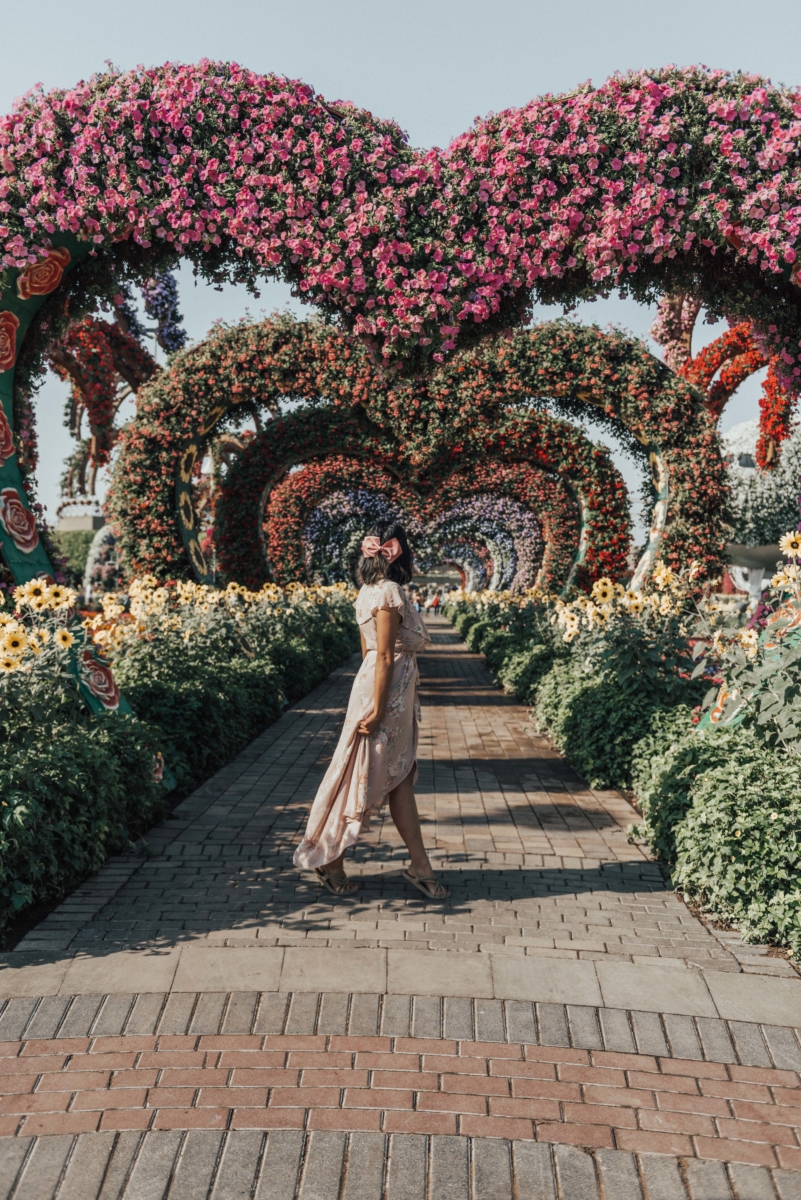 Since I only had a few short days in Dubai during my trip in October, I decided to go back in December, but this time for a full week. I wanted to give myself time to experience the city in a more laid-back way instead of rushing from place to place trying to see it all. I checked out all the places I didn't have time to see the last time I was around, and actually had a chance to move at a slower pace.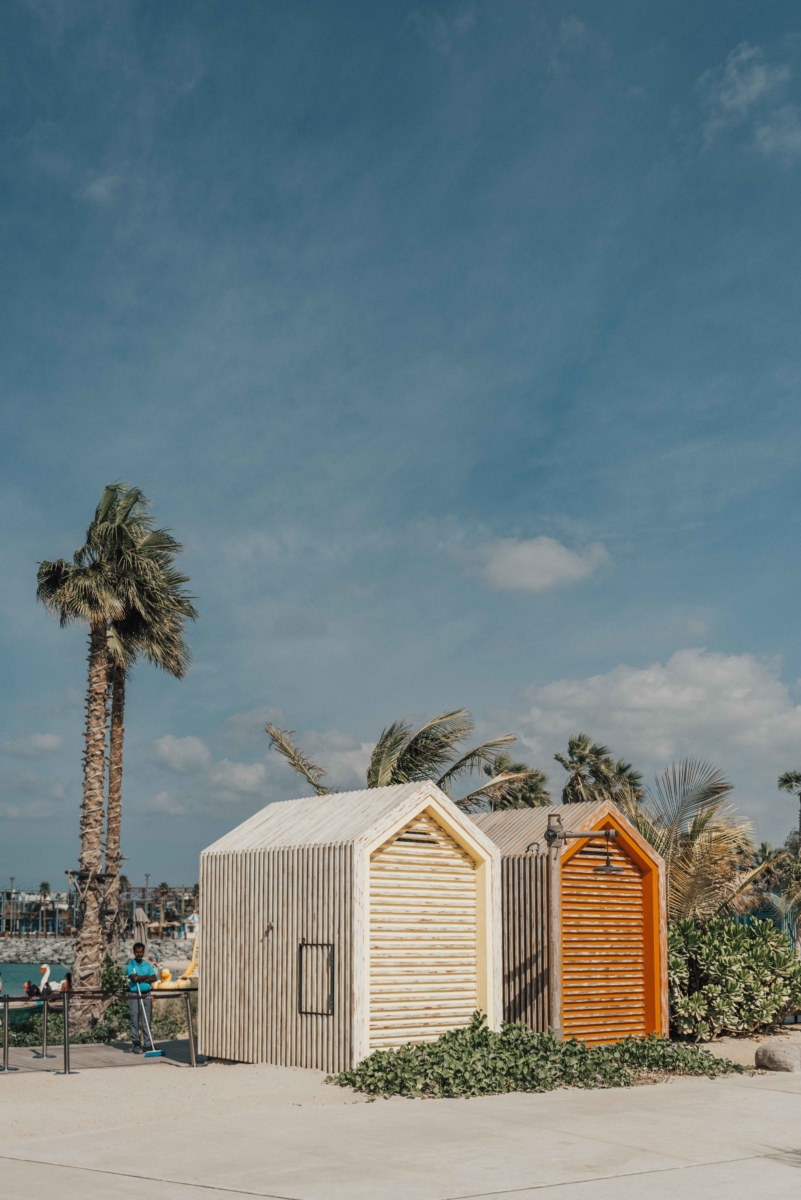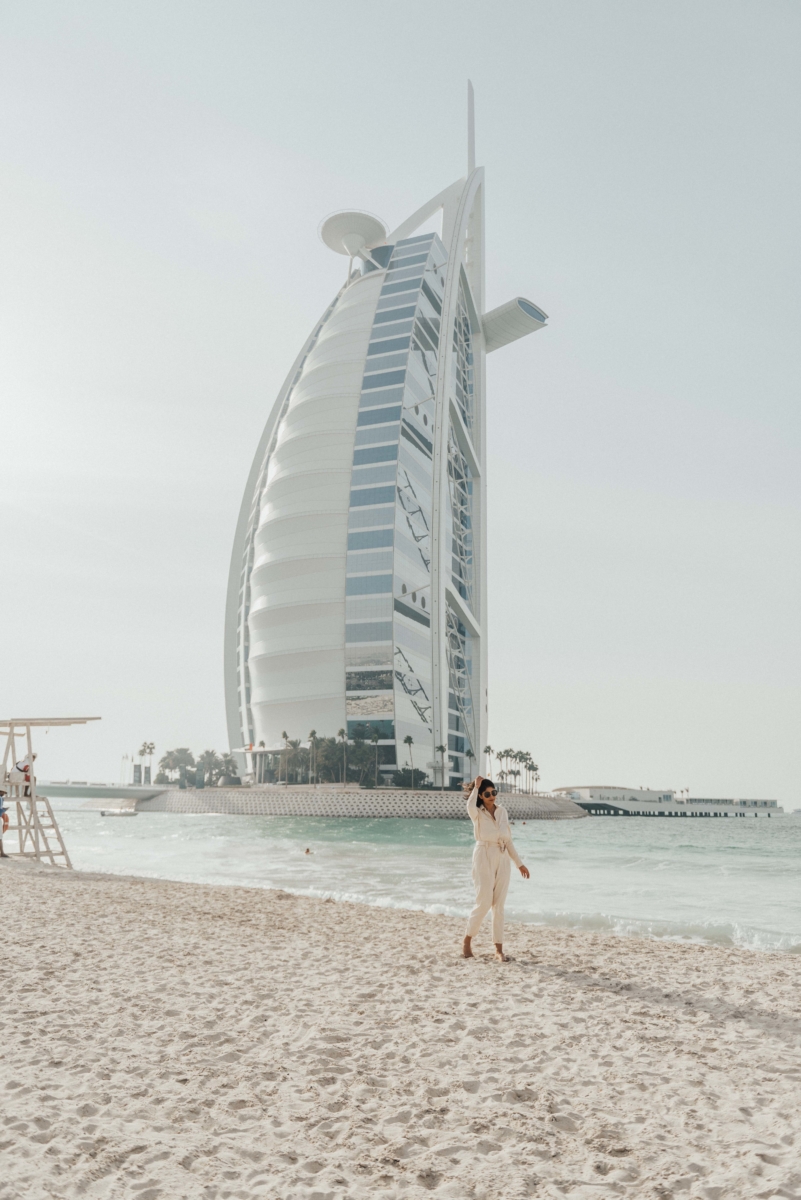 I don't actually remember the last time I indulged in 'slow travel'. And let me tell you, it was a welcome change. I returned from Dubai so much more relaxed. I obviously came up with a guide for you guys while I was there, and also recorded a vlog which you can expect very soon!
Where to eat
Dubai is the land of food – there are no shortage of amazing restaurants. This is only a partial list, the rest is going to be on my vlog!
Walking into this Greek spot, I was a little gobsmacked. It looked exactly like Mykonos. From the faux bougainvillea to the whitewashed decor, Mythos is gorgeous. The food is also as authentic as it gets. There's no fusion here, just straight up, really good Greek food.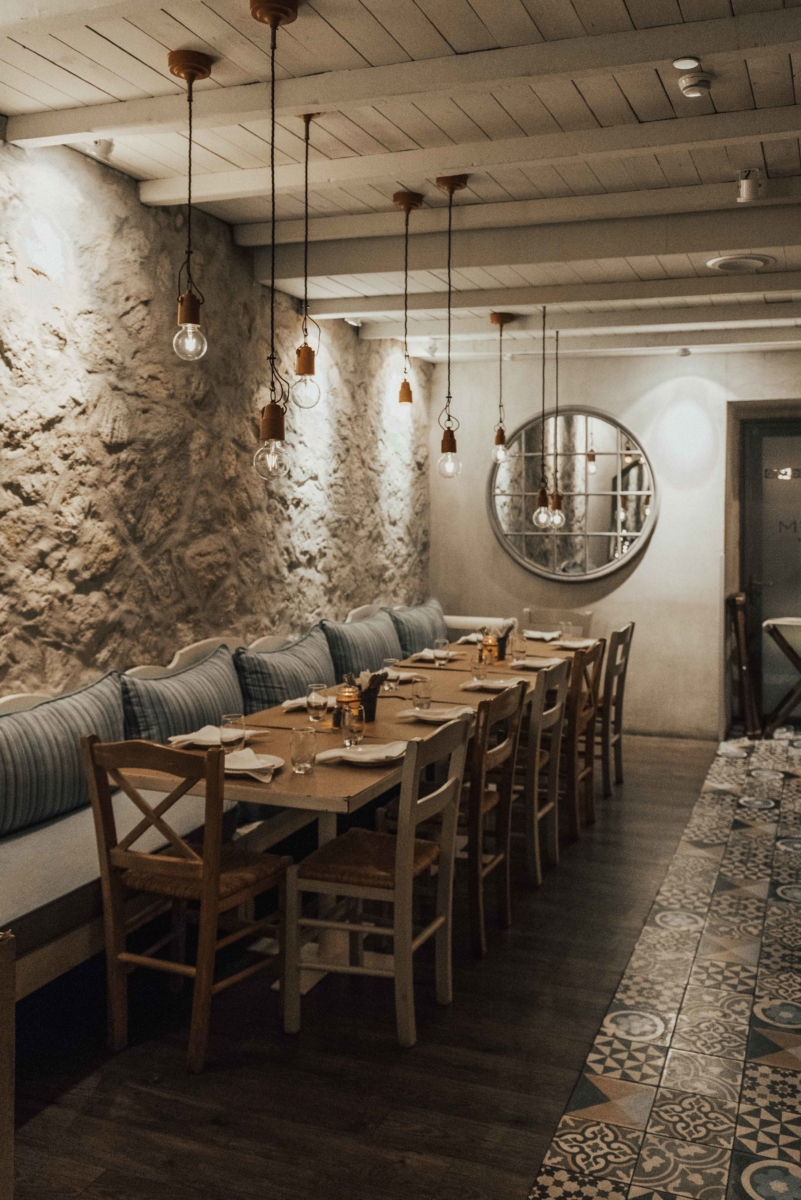 The quintessential brunch spot. Everything on the menu is delicious. If you're looking for something truly sinful, get their chocolate French toast. The thing is a monstrosity but to die for.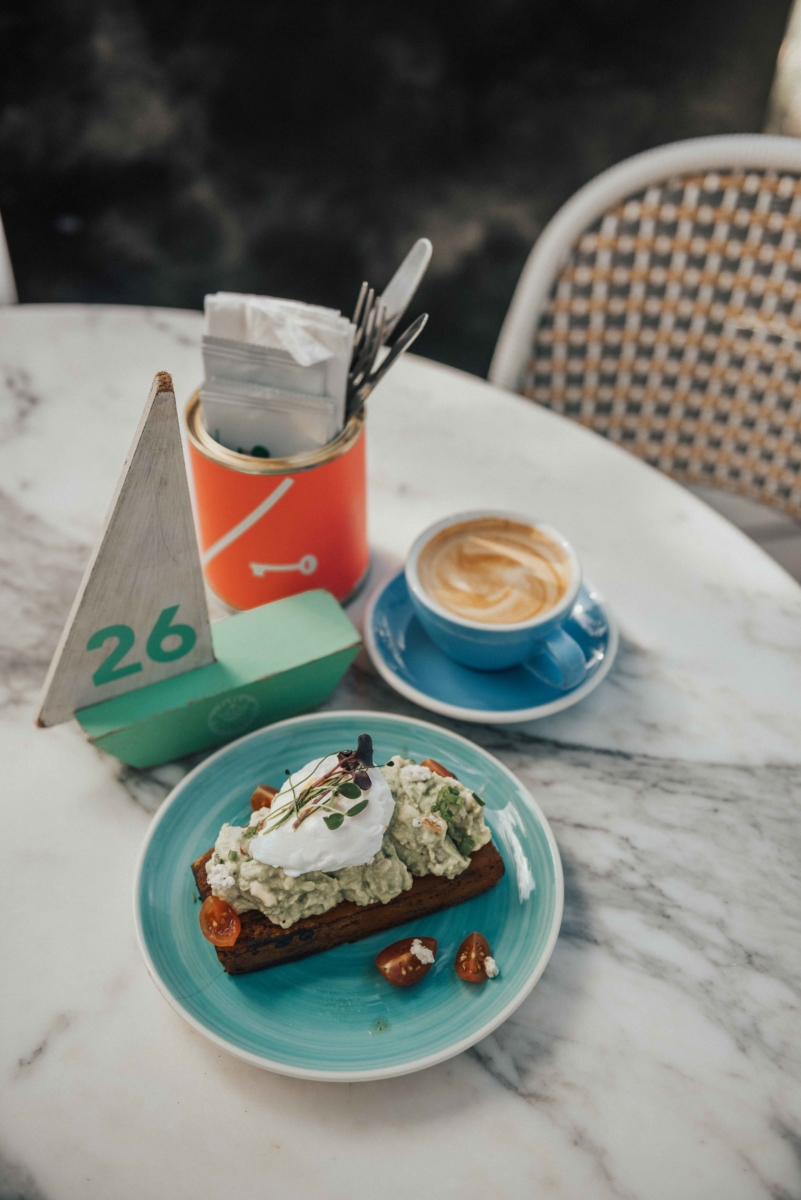 Brace yourselves for a long review. Rockfish is one of those restaurants that has it all. The vibe, the location, the food. It's located at Jumeirah Al Naseem, and will take your breath away as soon as you walk in. The decor is stunning, super chic. The restaurant faces the Burj Al Arab, and is right on the beach.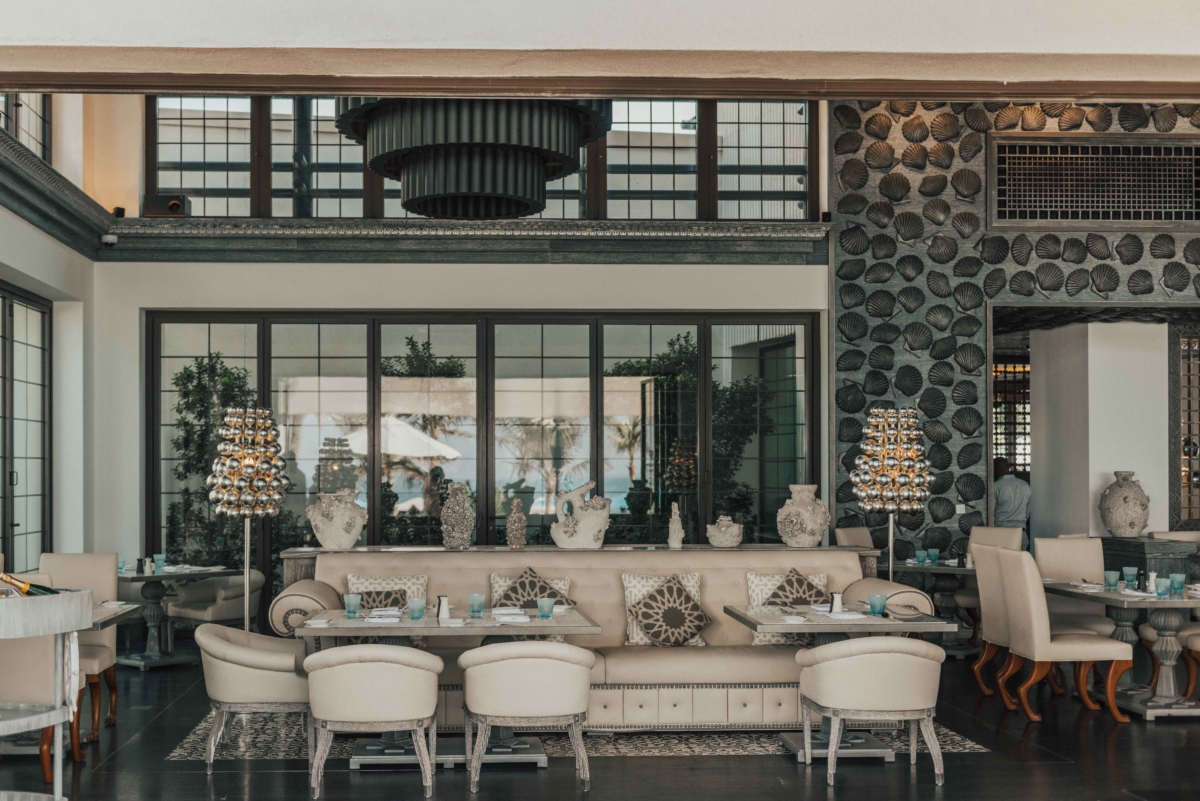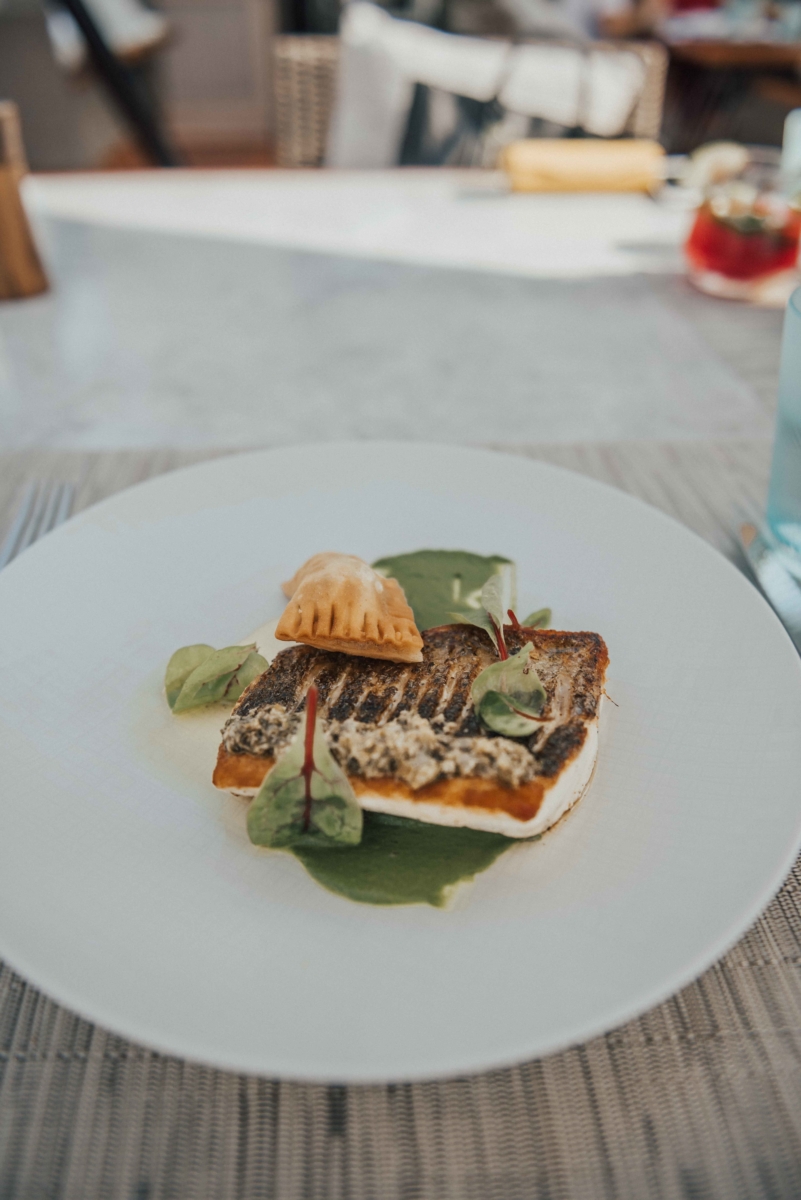 The entire menu is phenomenal. I recommend getting a bunch of dishes and sharing because each of the dishes are so good. Whatever you do, don't skip dessert. The restaurant recently got a new executive chef, Chef Marco Garfagnini, who has created an incredible menu which combines artful cooking with his Italian roots. This isn't a restaurant you want to rush in and out of. Make an afternoon of it. The food and view are absolutely worth it. It was without a doubt, one of my favourite dining experiences in Dubai.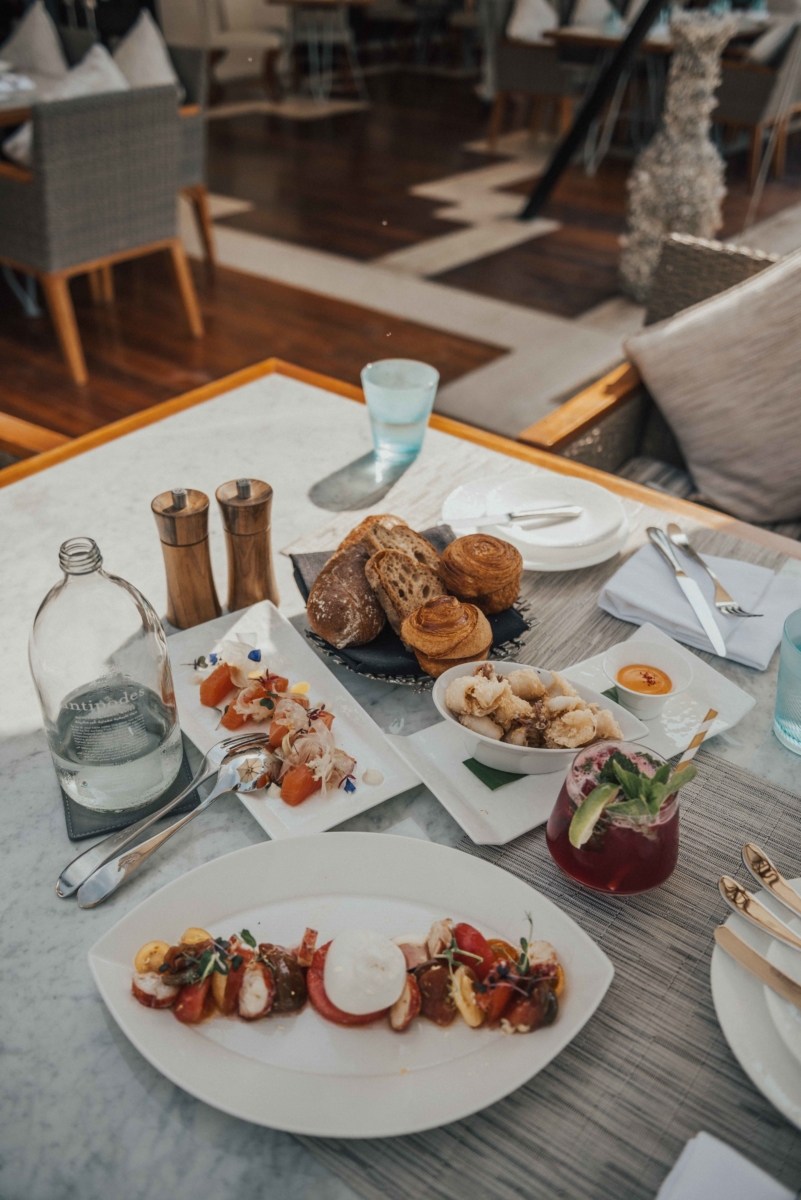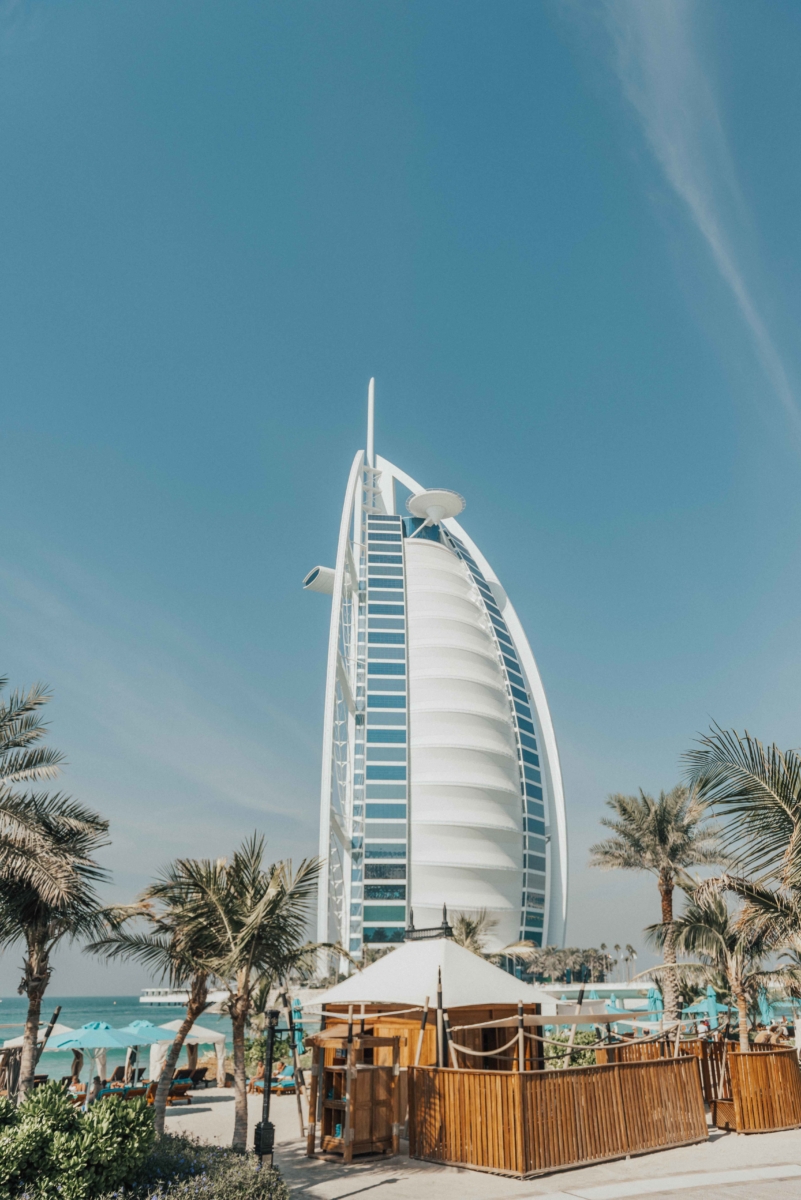 If you're in the mood for Italian food, don't think, go straight to Bussola. It's located at The Westin, right on the marina. The food is as good as Italian food gets (very), and the ambiance is incredible. Really good spot for date night.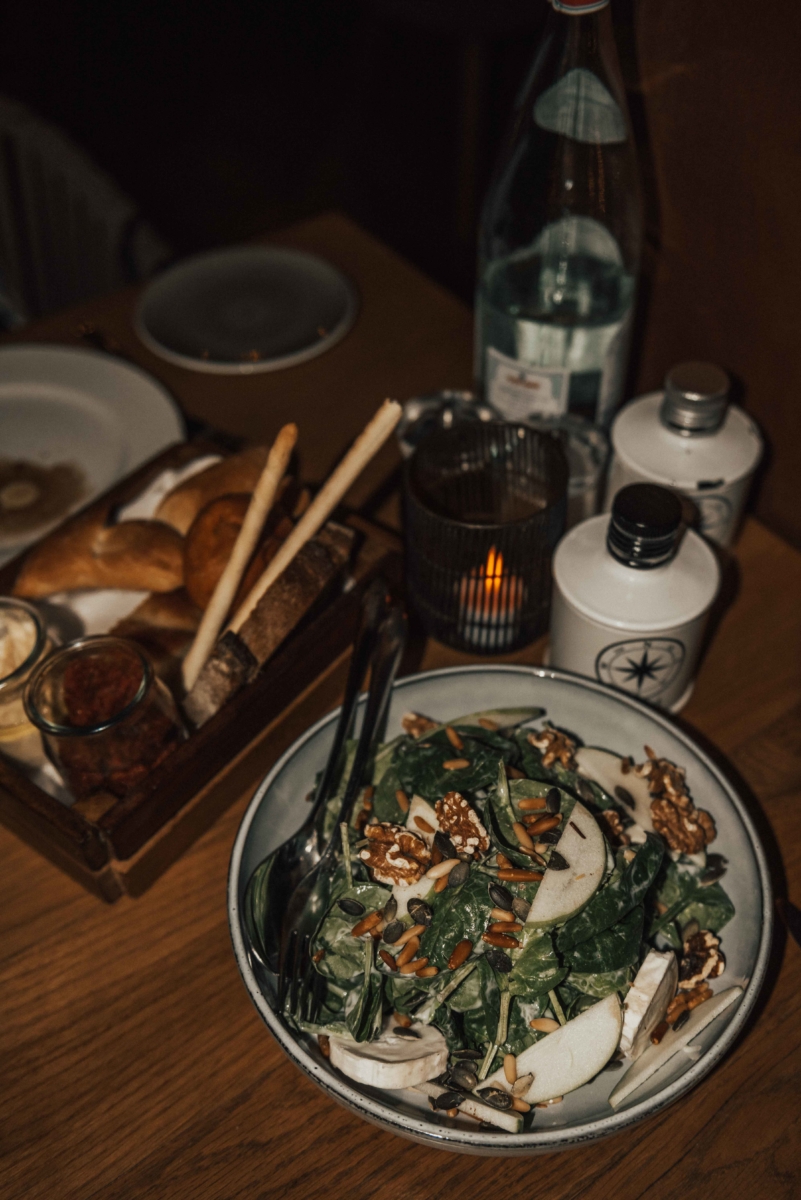 Last time I was in Dubai, I paid a visit to Tom & Serg, which I really liked. So this time, I knew I had to make time to go to The Sum of Us, another cafe from the creators of Tom & Serg. I was not disappointed. It's a really cute cafe with solid brunch food, strong wifi and coffee. I mean, what more could I want?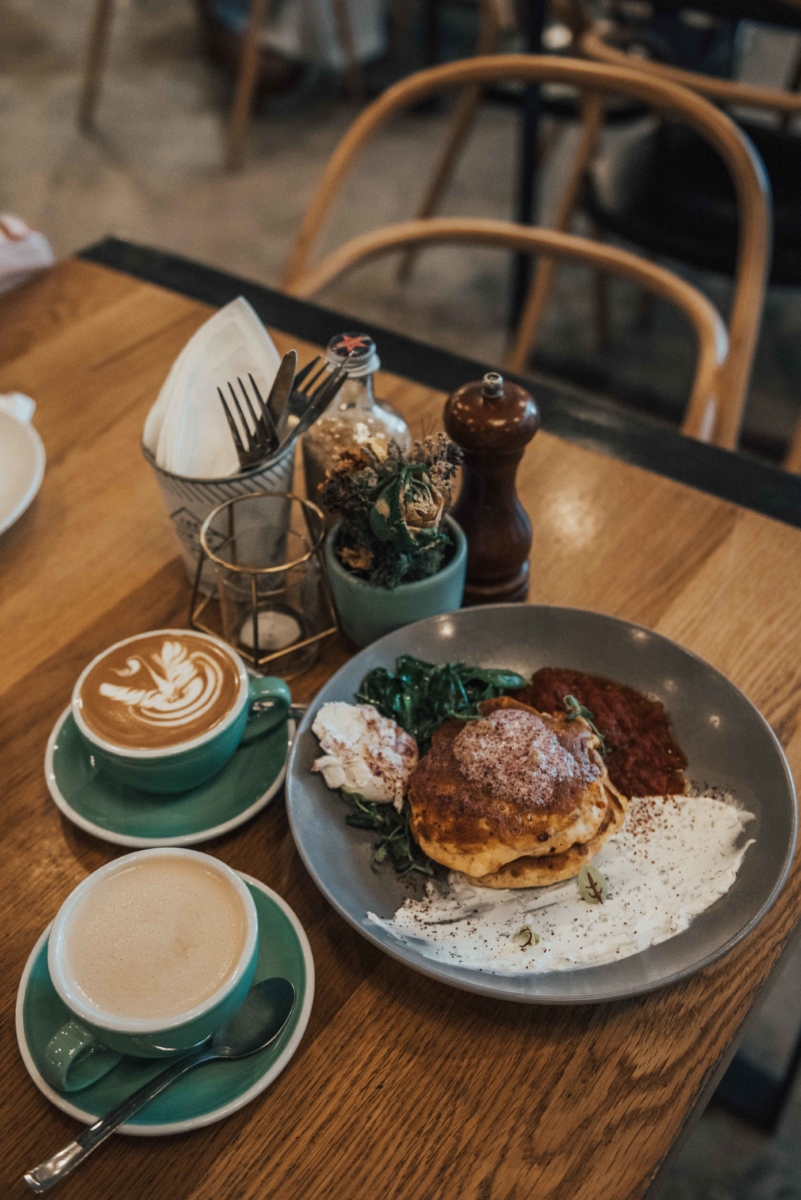 On my last night in Dubai, I paid a visit to Masti for fusion Indian food. Guys, the food here is like nothing I've had before. Butter Chicken Pizza? Spiced Beetroot Croquettes? When I read the menu, I didn't know what to expect. But the food blew me away.
What to do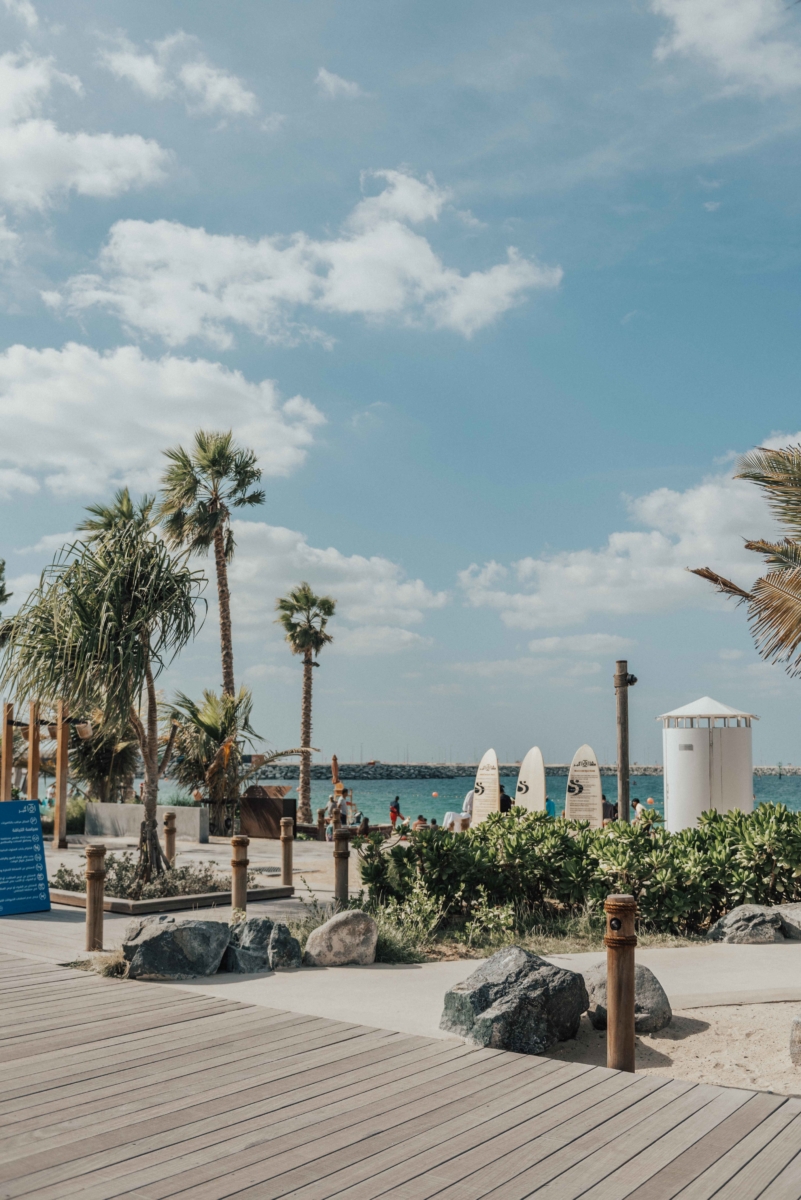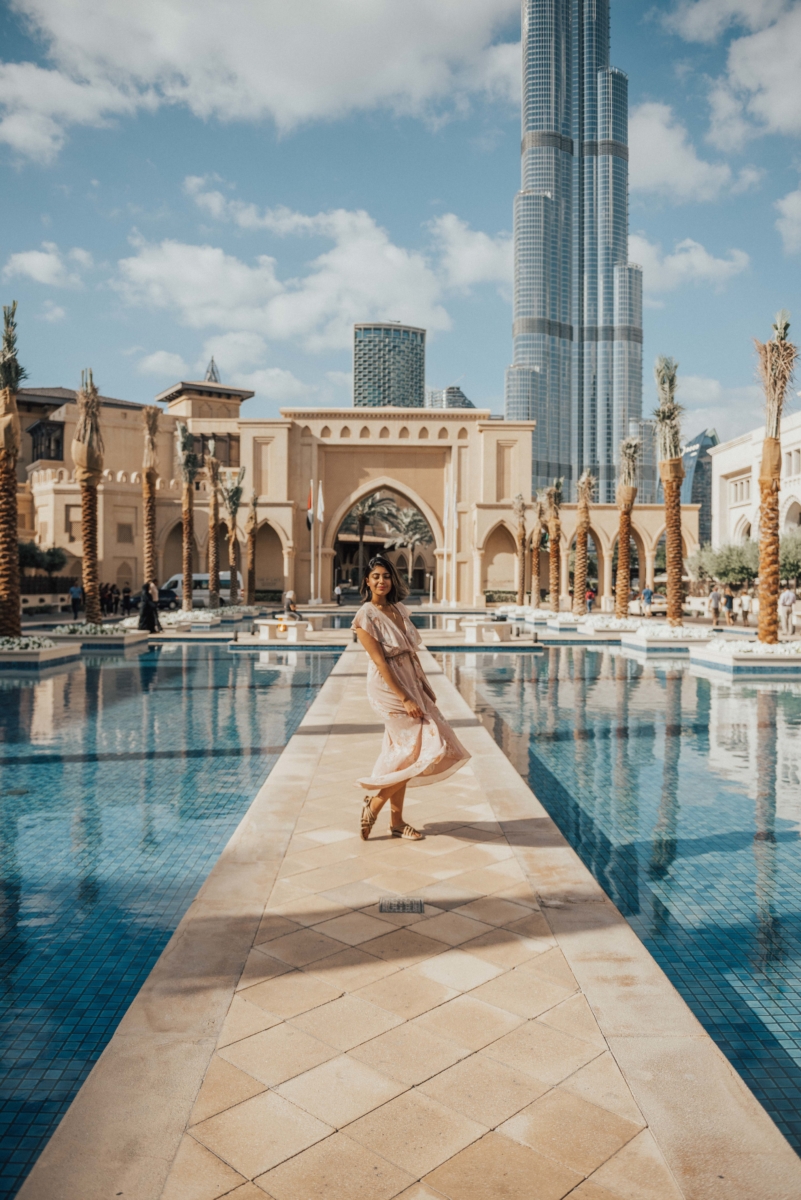 Visit the Miracle Gardens. I've never seen so many flowers in my entire life! Note that it's only open seasonally since it gets too hot over the summer, so check to see if it's open before you go. And if you want pictures at the archway, make sure you go as soon as it opens because it gets super crowded
Check out La Perle by Dragone – it's a really cool acrobatic show. The performers dive into water from 50ft – it's a show to remember
Walk around La Mer at sunset. Dubai sunsets are pretty epic, the sky turns pink, and there's no better place to enjoy it from than La Mer
Go to Dubai Mall for all your shopping needs
For the best view of the Burj Khalifa, walk out of the Souk al Bahar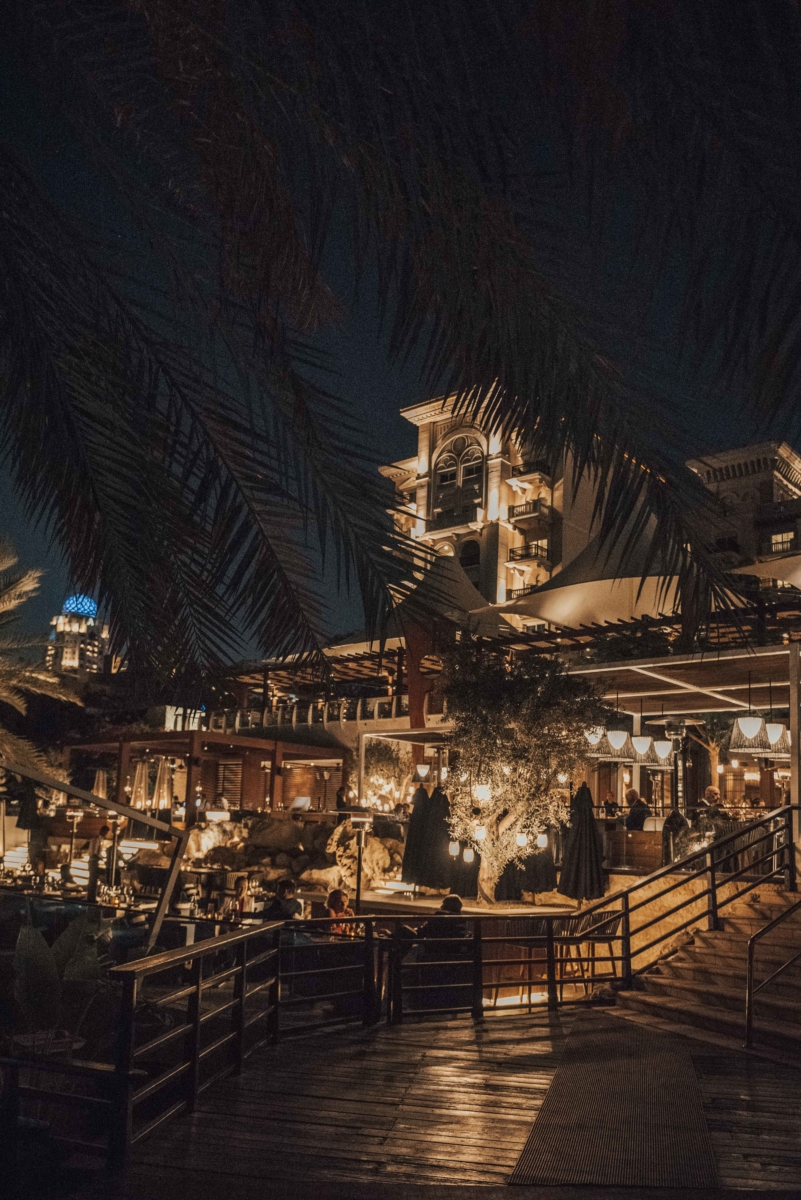 PS- have you checked out my weekend guide to Paris or a great hack for achieving goals and creating habits?