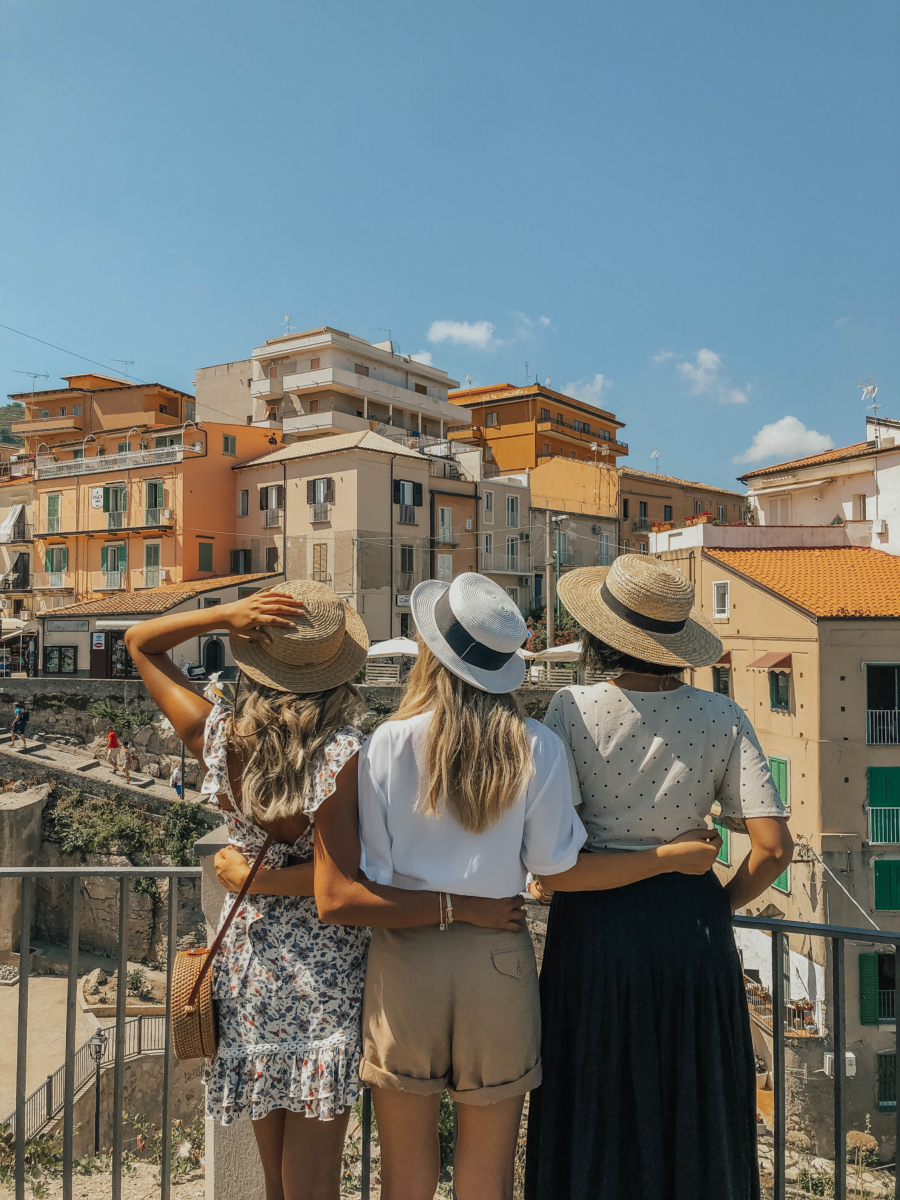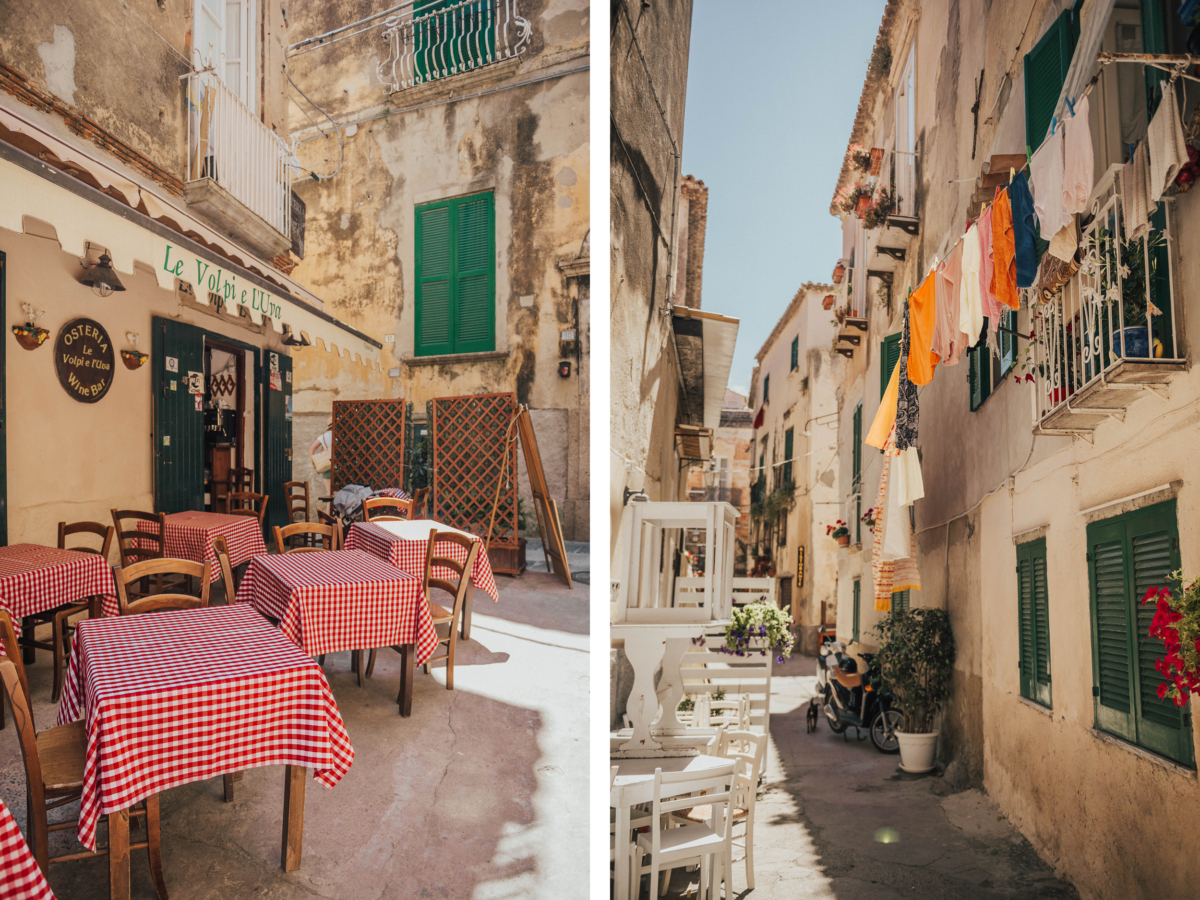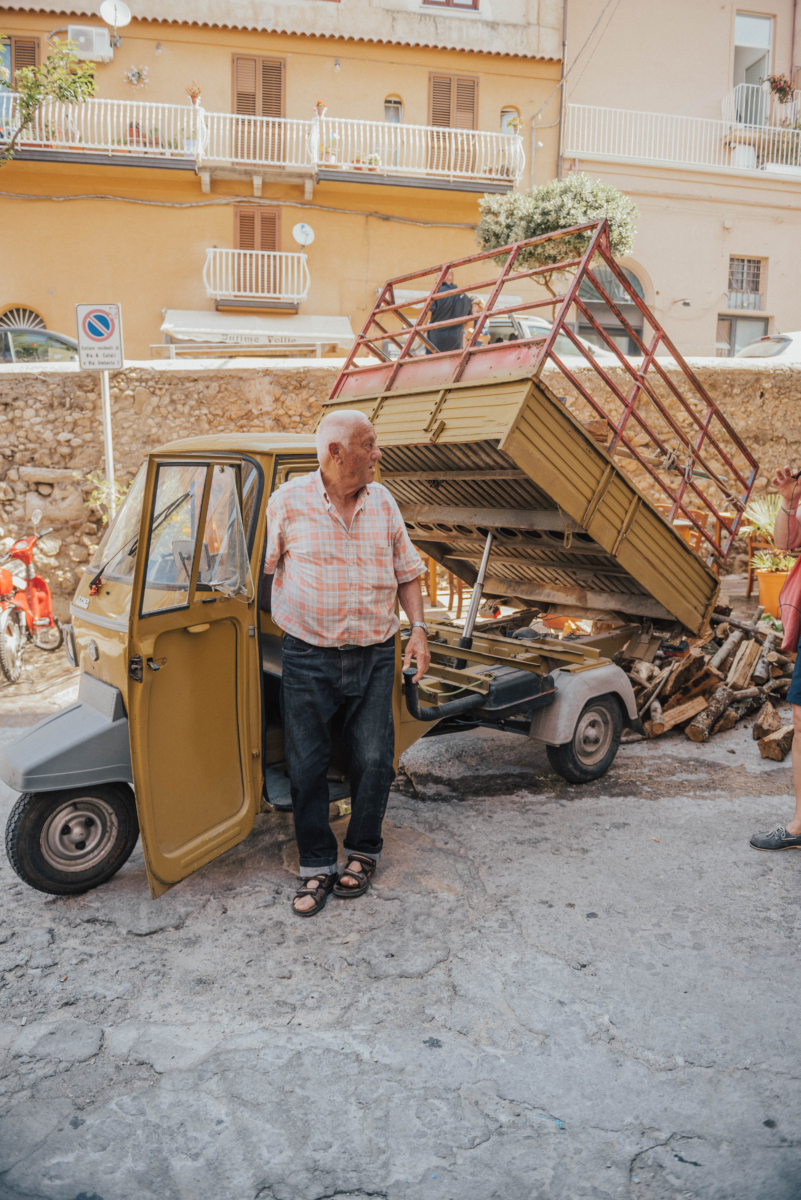 I can't remember ever going to a place and being so robbed for words that it feels completely impossible to write about. Not until this trip to Calabria and Sicily, that is.
People talk about the vast beauty of the Amalfi Coast and Santorini. But I'd never realized that Calabira and Sicily had so much to offer. After spending a week in Italy's boot, the one thing I can't wrap my head around is why more people aren't talking about it. How is the region so underrated? How has this slice of heaven on earth remained relatively undiscovered? Even though I want it to remain this way so I can keep going back over and over again, I'm going to dish the dirt and tell you why Calabria and Sicily should be #1 on your bucketlist.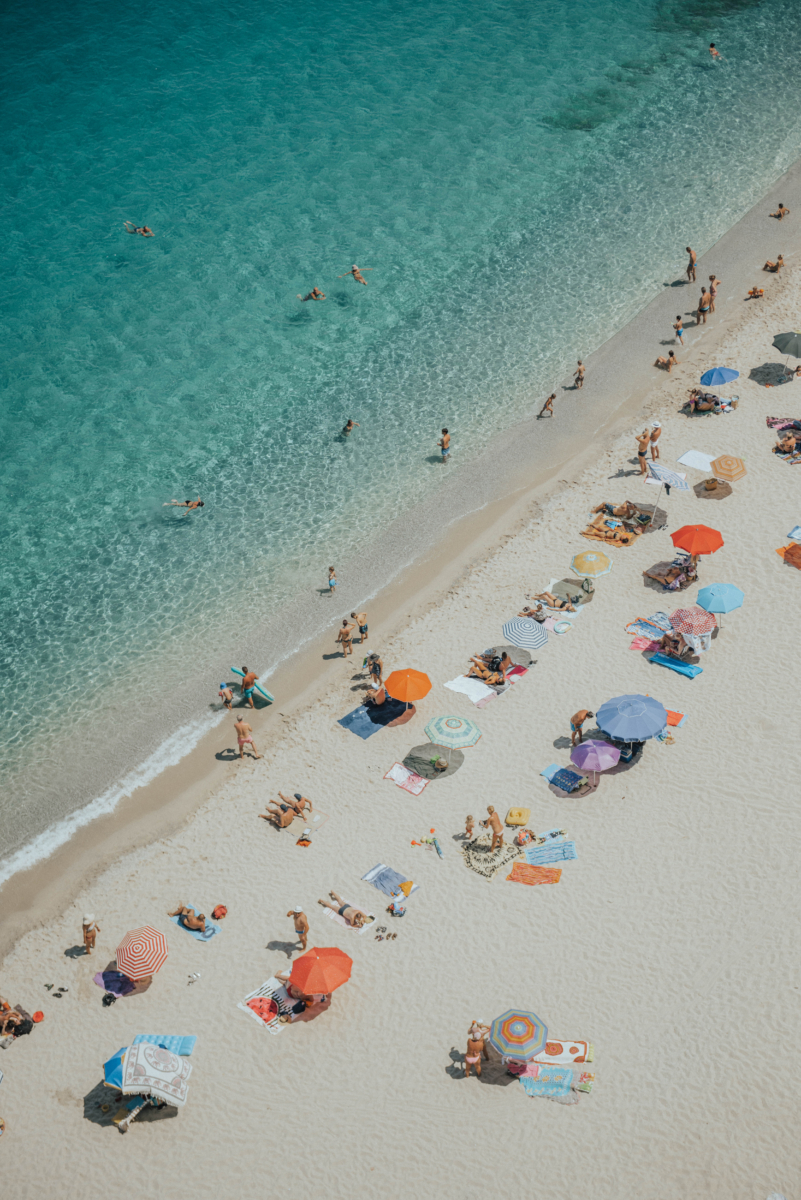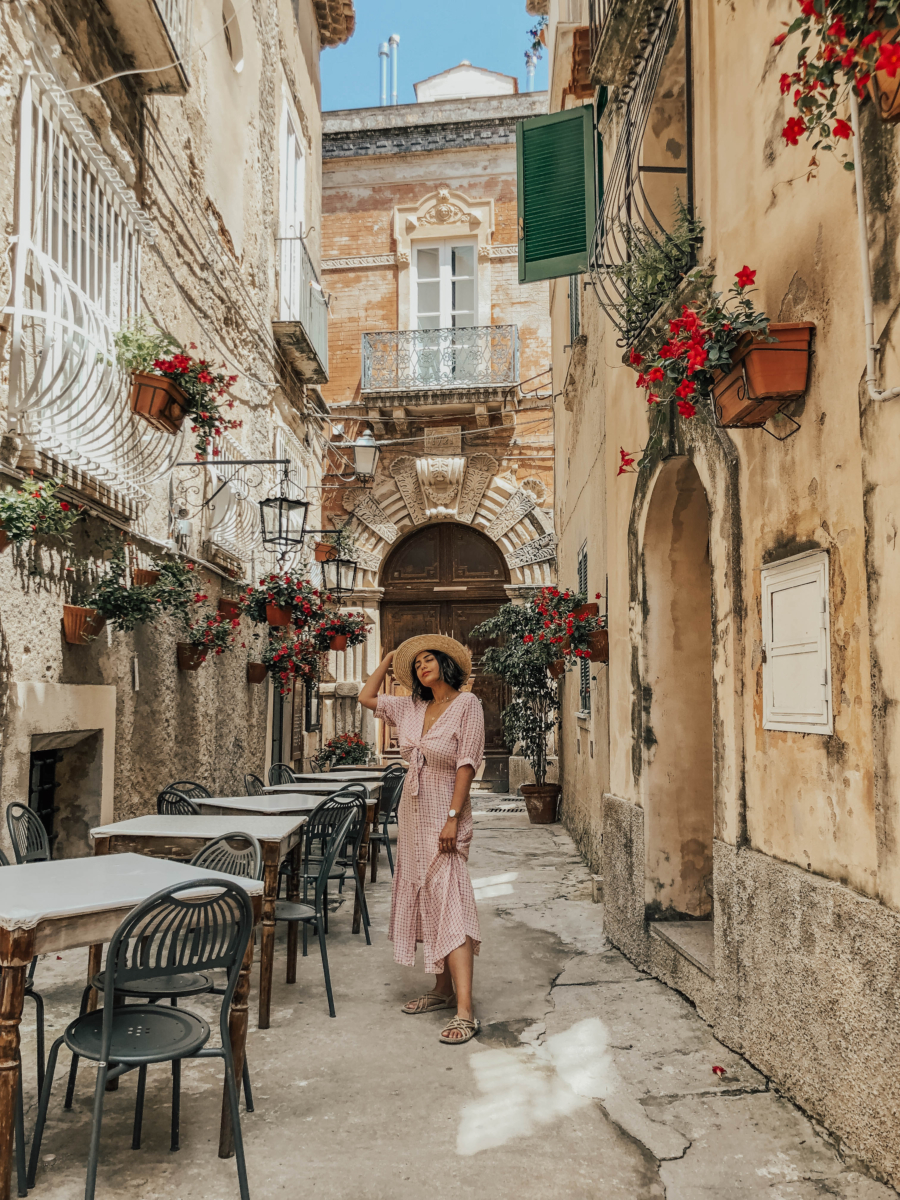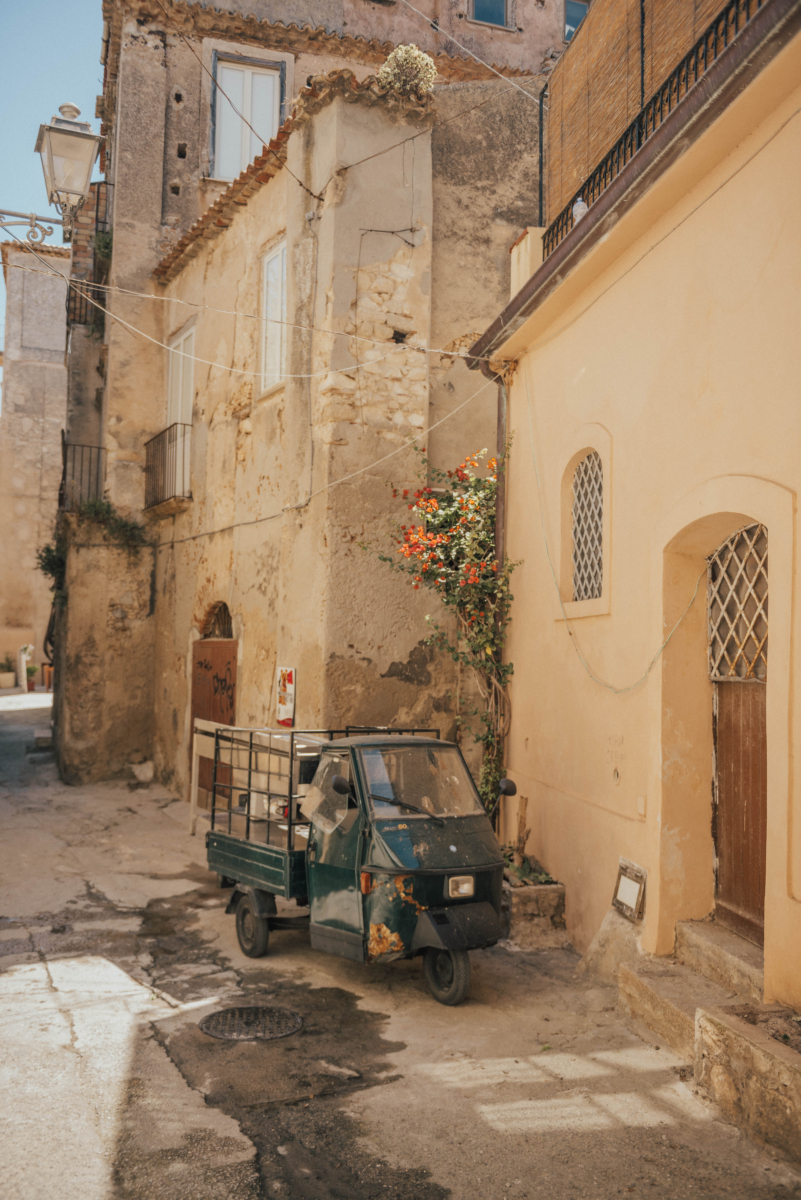 First things first, a bit of background for those of you who don't follow me on Instagram. I went to Italy with Air Transat and a small group of content creators to experience their Southern Italy package. The flight, hotels and excursions were all planned by Air Transat (which they executed perfectly). The great thing is you can book the exact same package in Calabria, and next summer, the Sicily part as well. Or, you can book parts of the package through their website, like the flight and excursions. There's options for every kind of traveler.
As a side note, if you're looking for inspiration both travel and life in general, check out the girls I went on this trip with: Lauren, Elise, Karolane, Mel, and Krystle.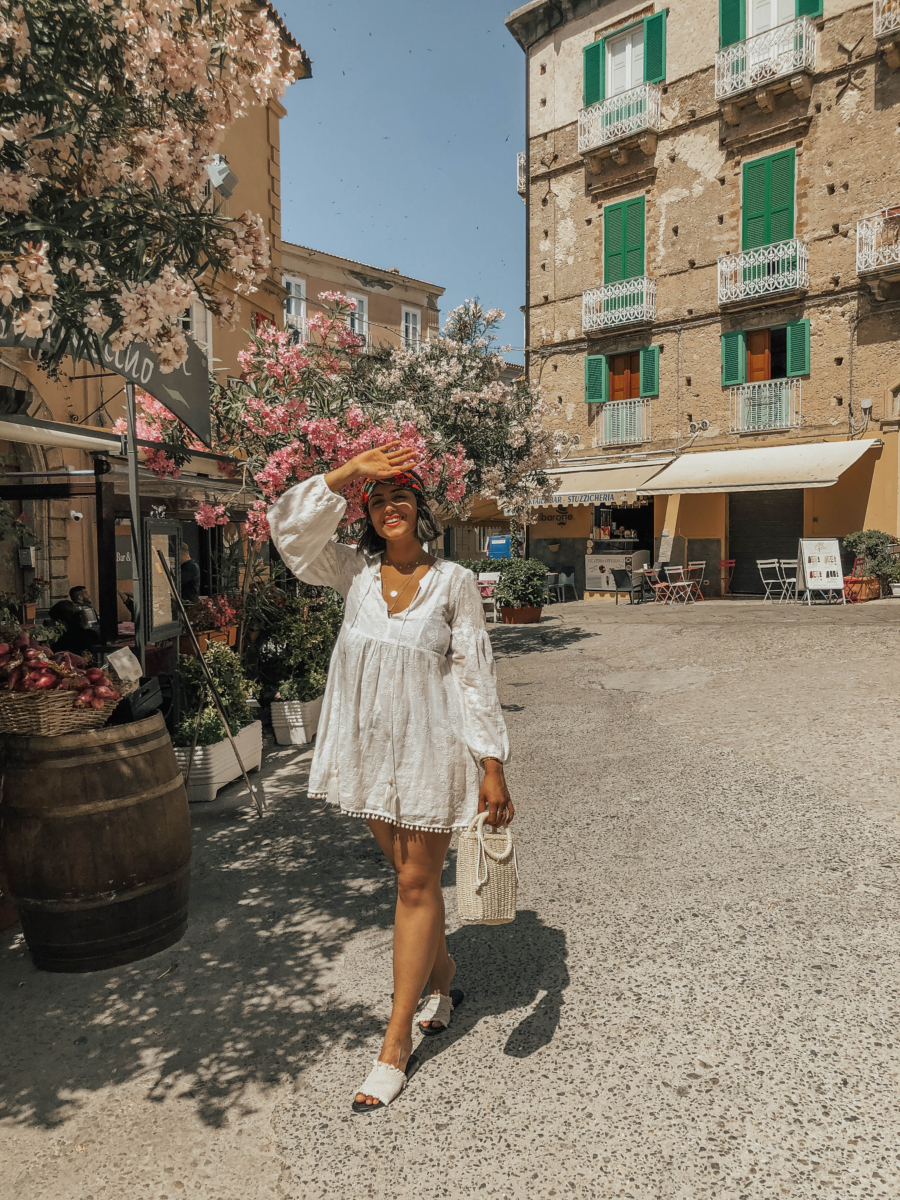 So now that you have a bit of context, let's dive right into the guide:
What To Know Before Going
If you live in Toronto, Air Transat has 2 direct flights a week to Lamezia Terme which is your direct gateway into Tropea and Sicily (I highly recommend Club Class if you're looking for an elevated flying experience that doesn't break the bank).
Calabria is ridiculously cheap. The cheapest place I've been to in Western Europe, in fact.
The food is a lot lighter and more seafood heavy than the rest of Italy. Much easier on the tummy.
Pack for the beach and city. This region offers the best of both!
Where To Stay
Since I went to Italy with Air Transat, all the hotels were booked through them. In Calabria, we split our time between two different hotels.
Located in Tropea, COOEE Michelizia was our home for 4 nights, and it was the most comfortable home I could have dreamed of. It's a 15 minute walk from Tropea town, and about a 7 minute drive from Blanca Beach (more on that later). The hotel felt like a home as opposed to a hotel. The rooms were very spacious and private. Instead of a typical hotel where there are different floors and lots of rooms, this was more like a very large villa with little villas making up the whole compound. My room was like an individual house.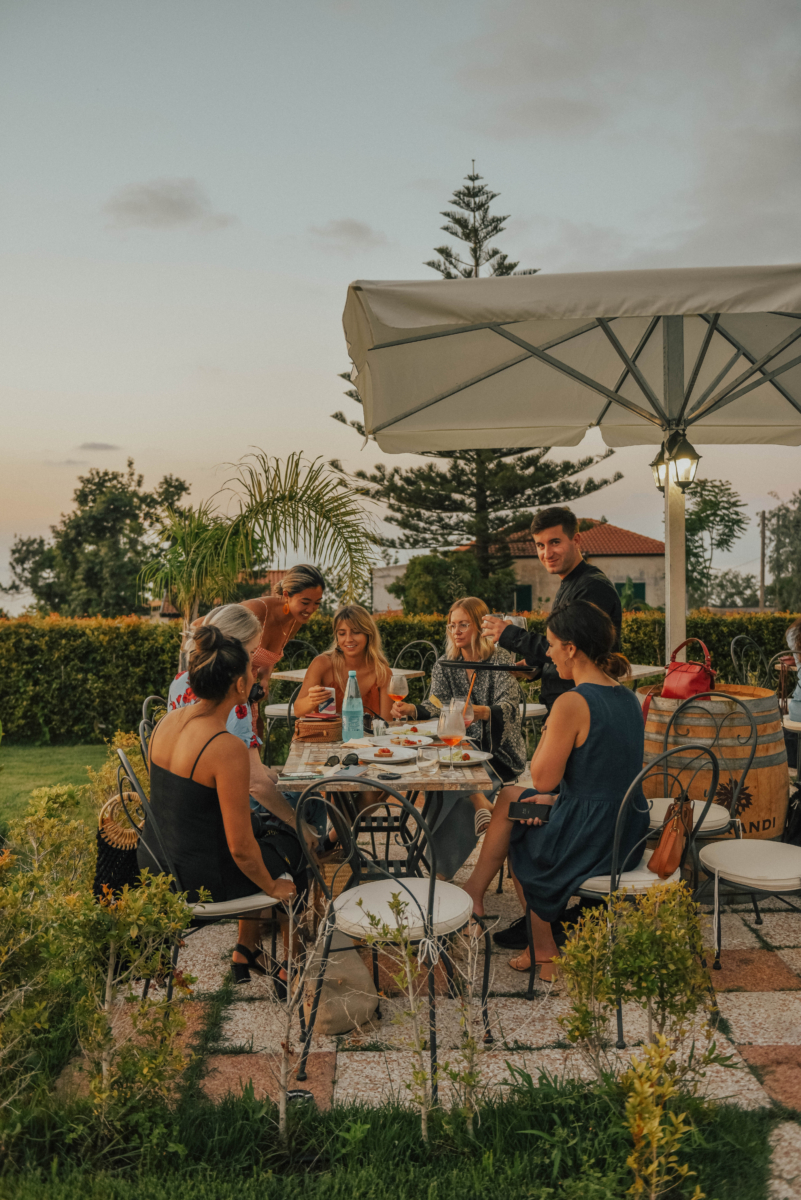 COOEE is super family friendly, and has a resort-type feel. Think pool, outdoor bar, and buffet breakfast. But here's the thing about buffet breakfasts in Italy. They're just significantly better than anything in North America. The cheese, croissants and fruits they have are so incredibly fresh and flavourful. One tip: if you stay here and want a cappuccino, ask for it Italiano style. They have a N'espresso machine as well, but you don't want coffee from that if you've gone all the way to Italy. You want the real deal.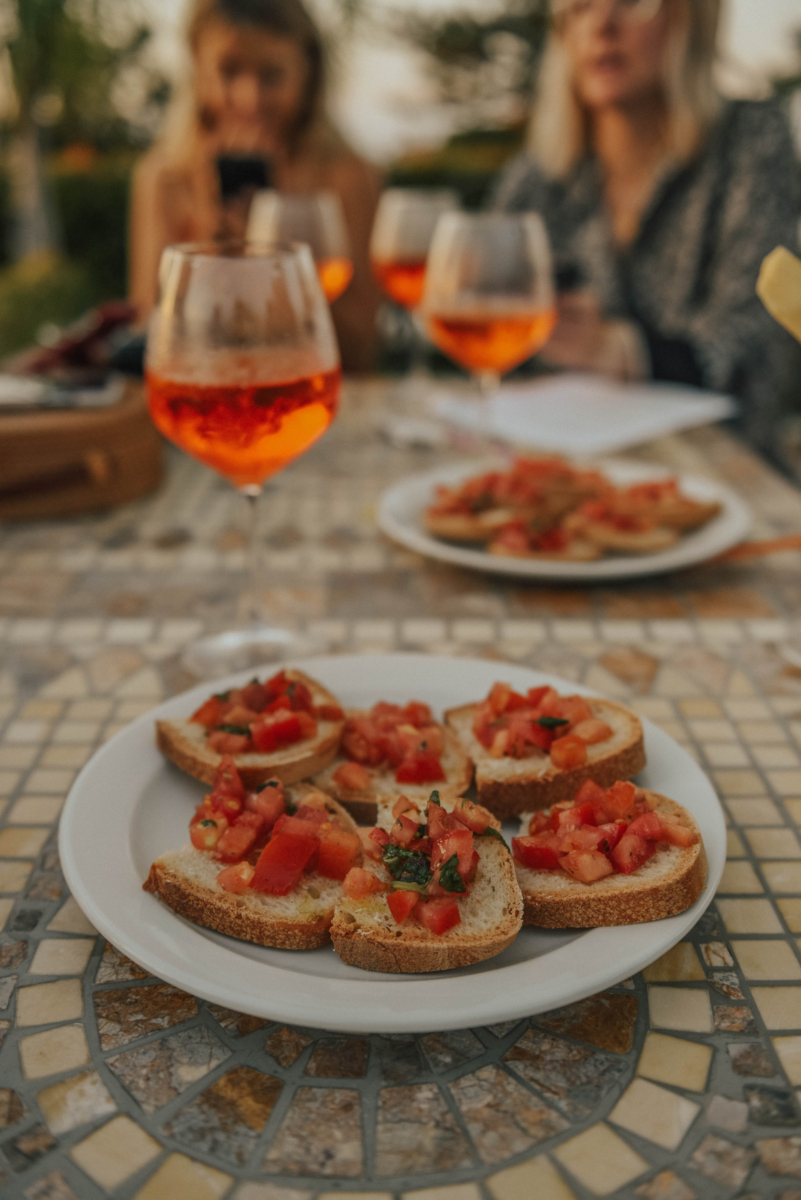 Capovaticano Resort by Sofitel
If you're looking for a luxury resort with a private beach, your search has ended. Book Capovaticano Resort immediately. A Sofitel property, this hotel is all kinds of luxe without even a hint of pretentiousness. The staff felt like family by the end of our 2 days there. Everyone was so helpful and friendly.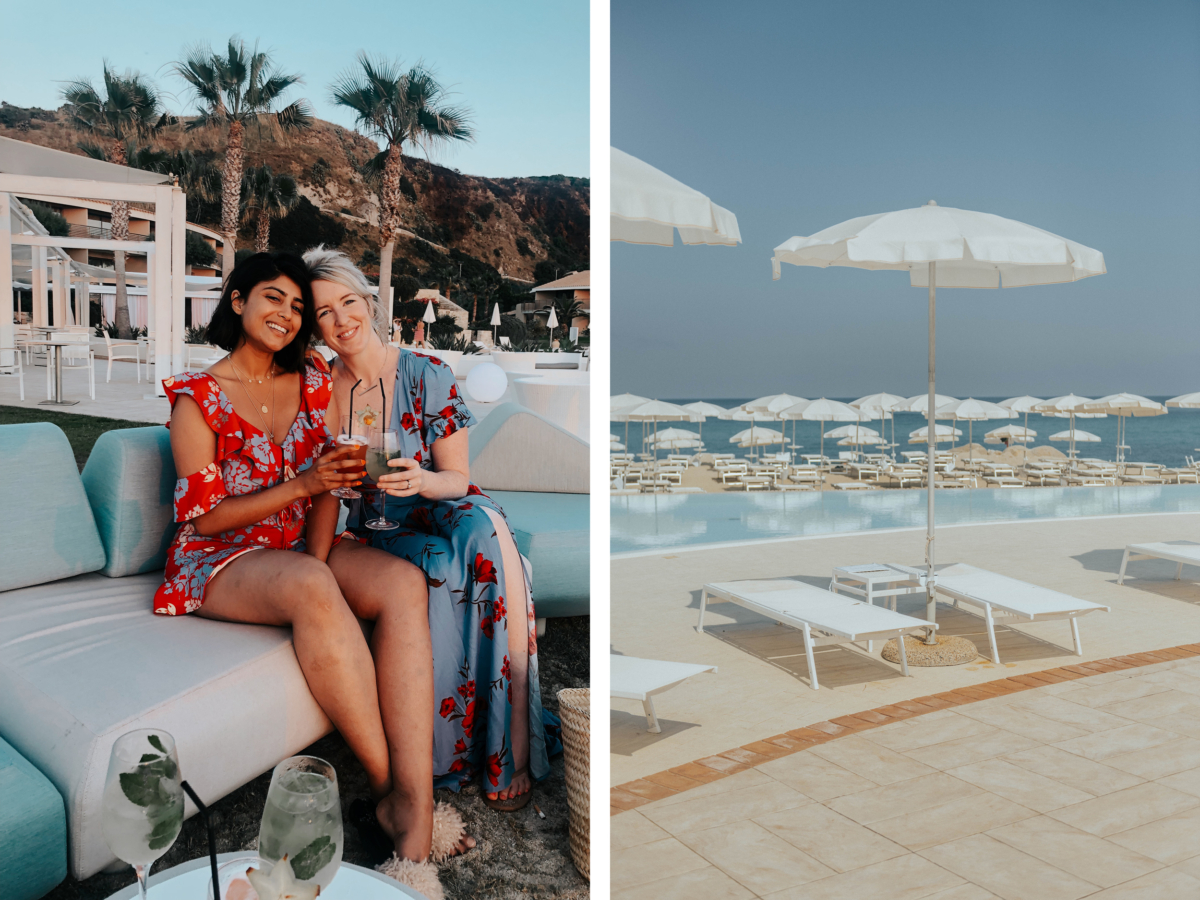 The hotel itself is absolutely stunning, I can't say enough good things about it. The rooms are spacious and clean. My room had a balcony overlooking the pool, where I loved having coffee. And the grounds are beautiful. The pool area is a dream and is attached to the beach. The poolside restaurant had some of the best food I've had on the trip. Breakfast is buffet style, but not your regular buffet. Everything is of super high quality and absolutely delicious. And the choices are endless. Whether you want healthier options or are feeling particularly indulgent, you're covered.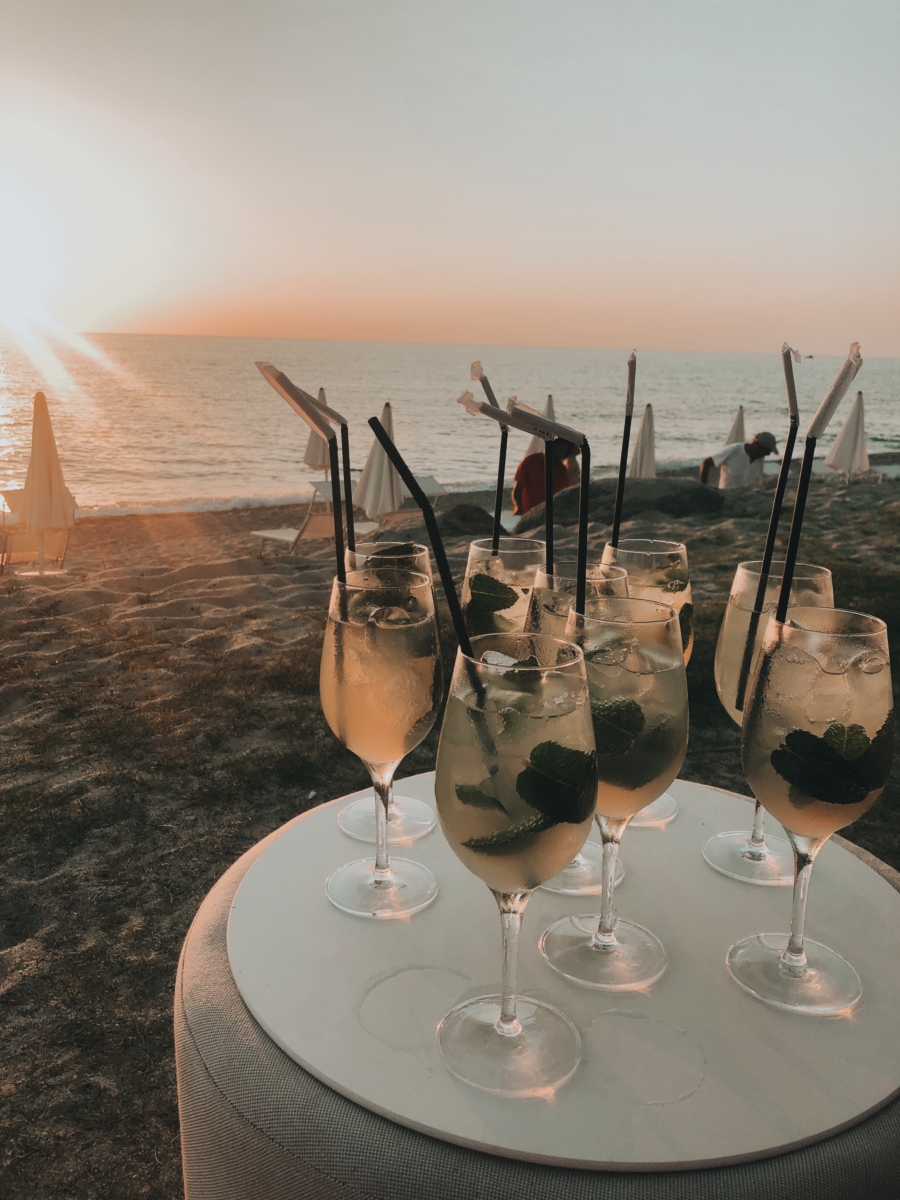 One of the hotel's main attractions is their spa, which was truly phenomenal. It's massive and has every feature you can imagine from hot-cold pools to a sauna. It also looked like paradise. I came out so zen.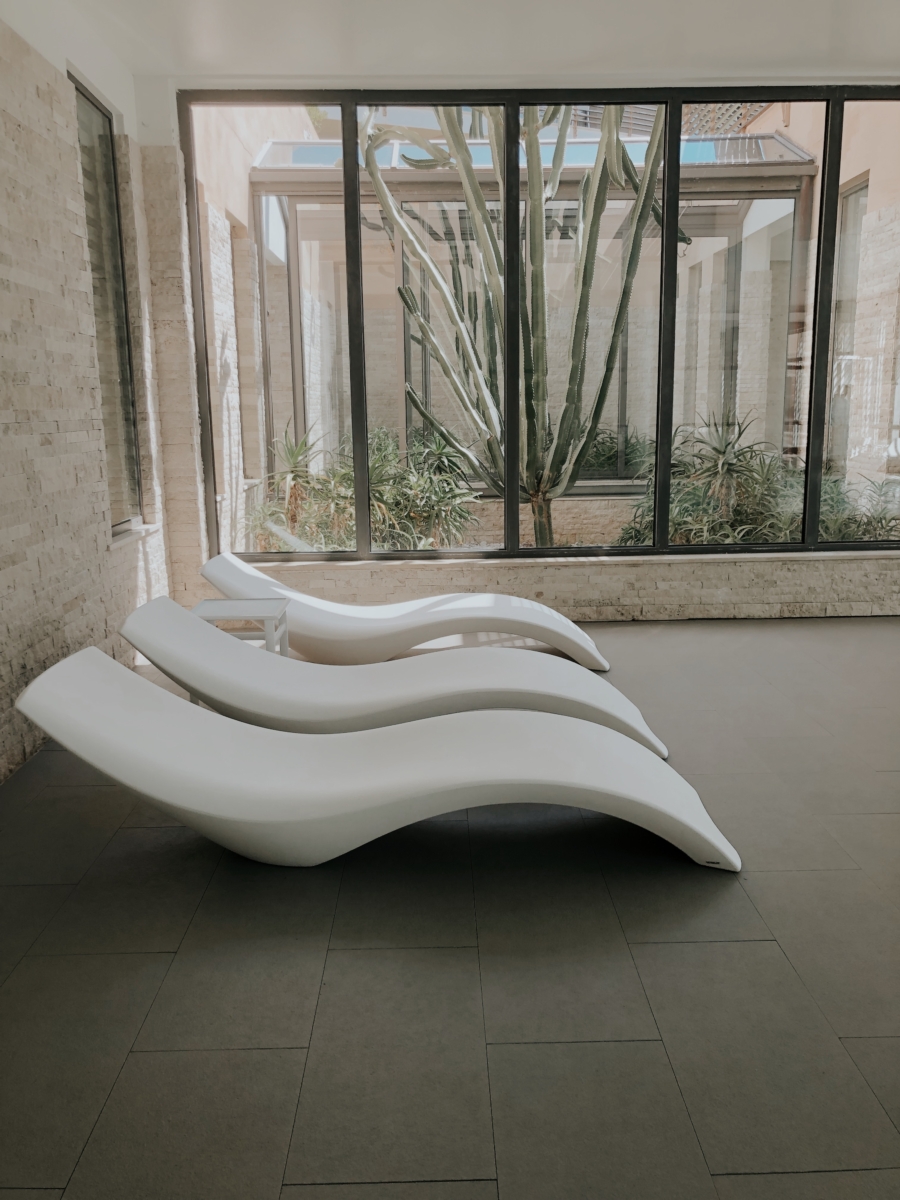 I loved staying at Capovaticano Resort. It felt like a home away from home, somewhere I can see myself returning to spend a week in the summer at an easy pace.
Where to Eat
Two things to know about Calabria: they're known for their onions (which are sweet and delicious) and it's the birthplace of tartufo.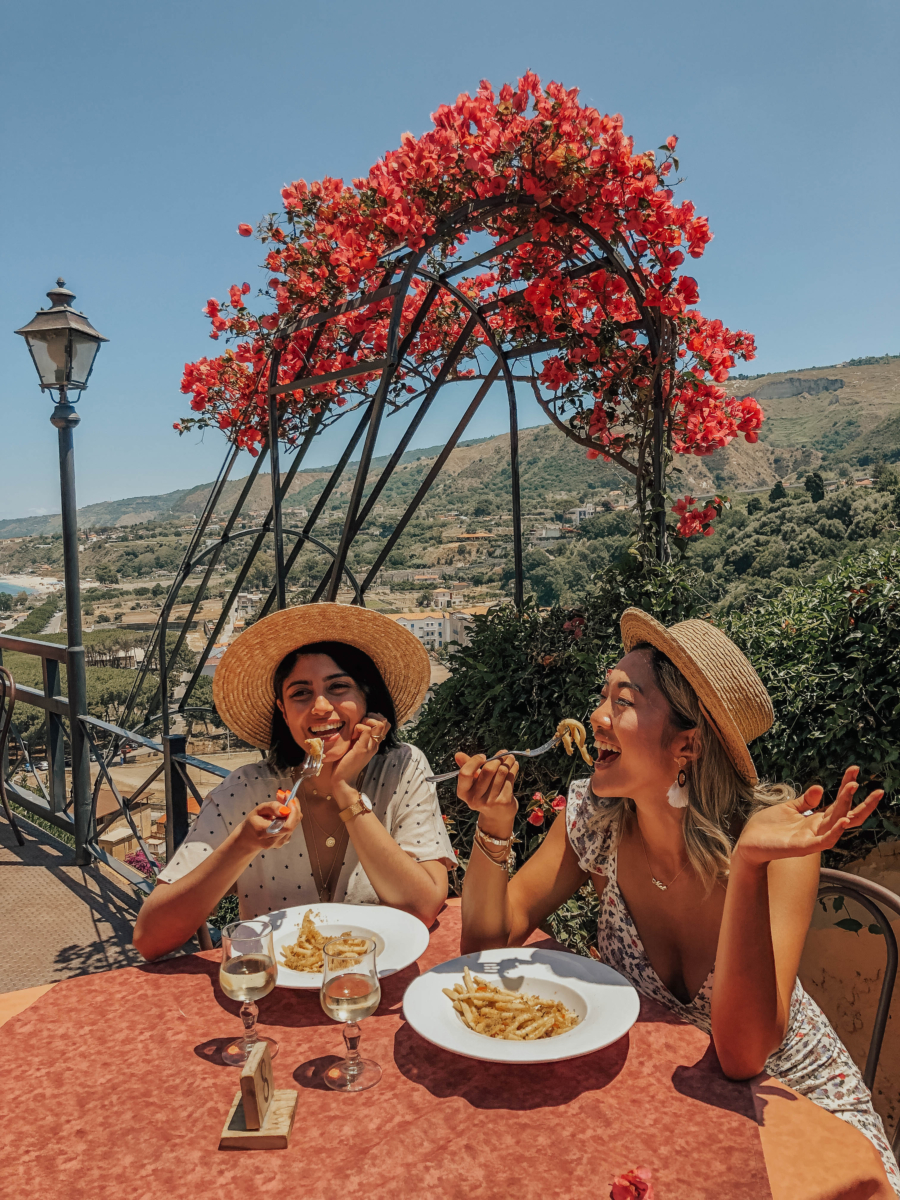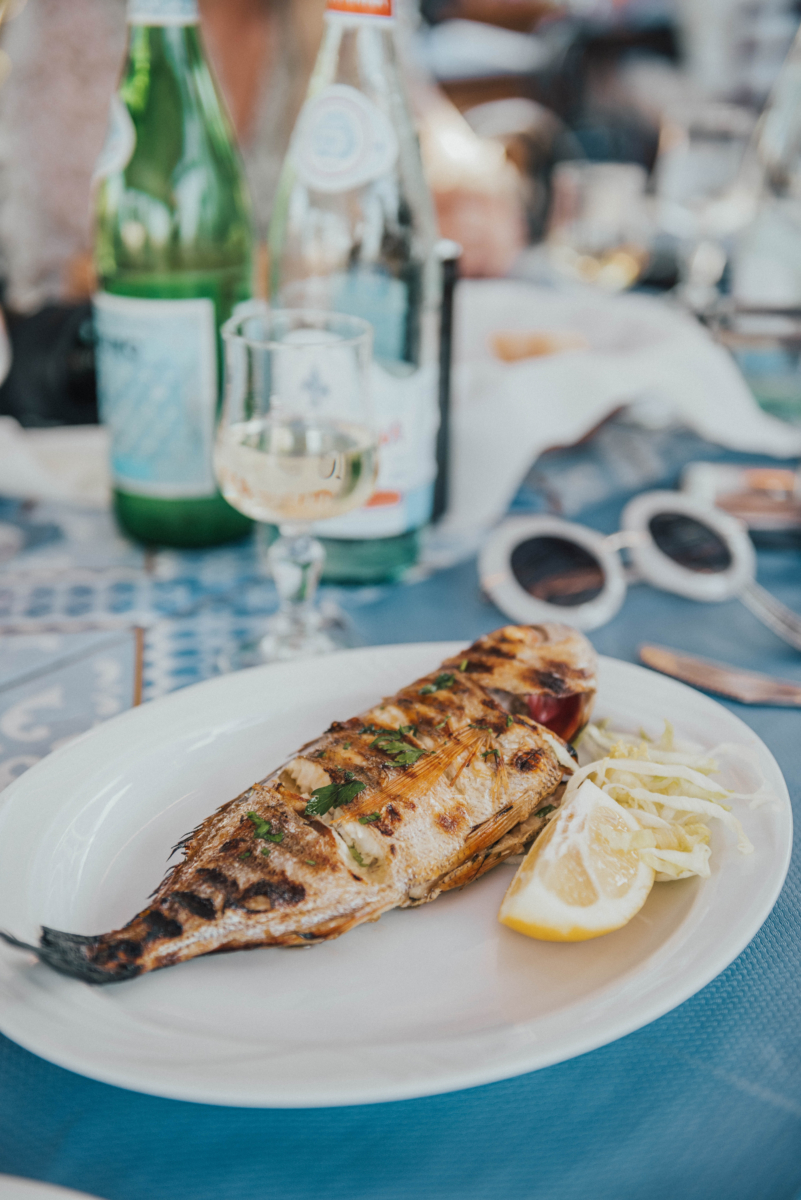 Da Alice: we tried an assortment of their antipasto and pasta here. Their onion pasta is so good.
Il Covivo: you can't go wrong with any of their pastas.
Blanca Beach: I highly recommend their caprese salad and fried seafood.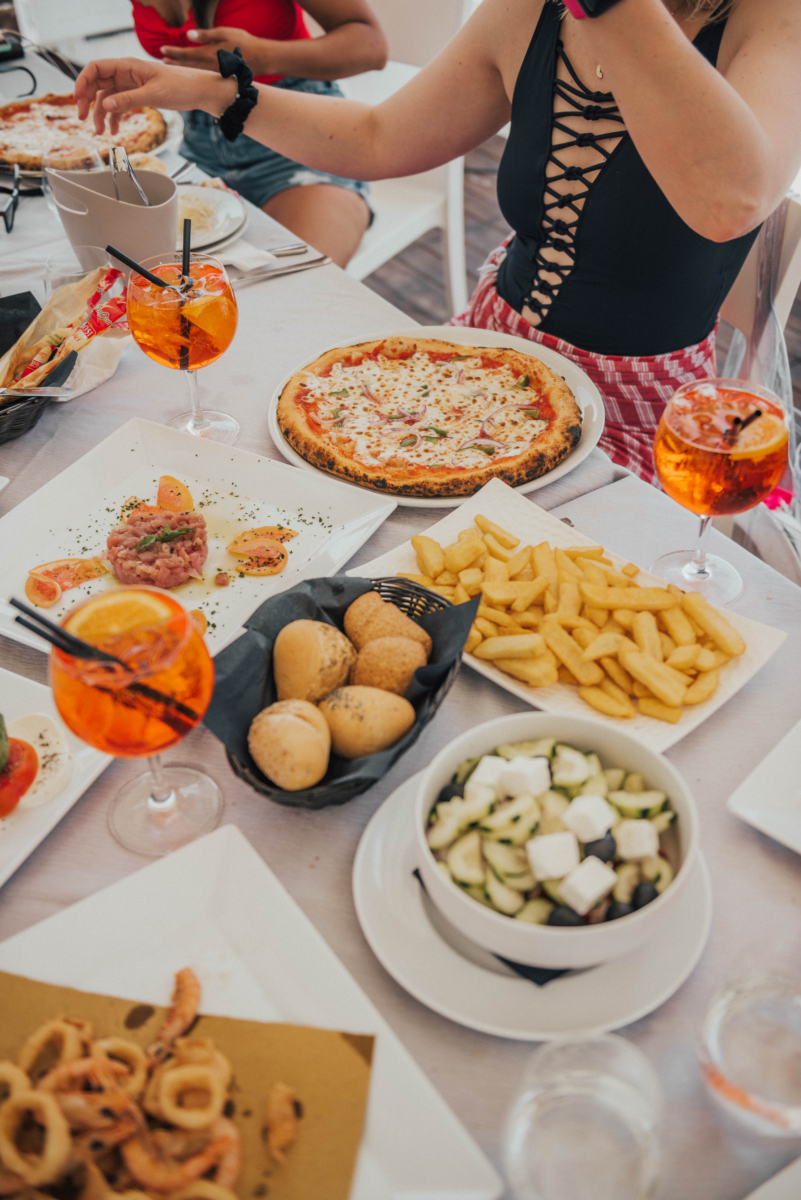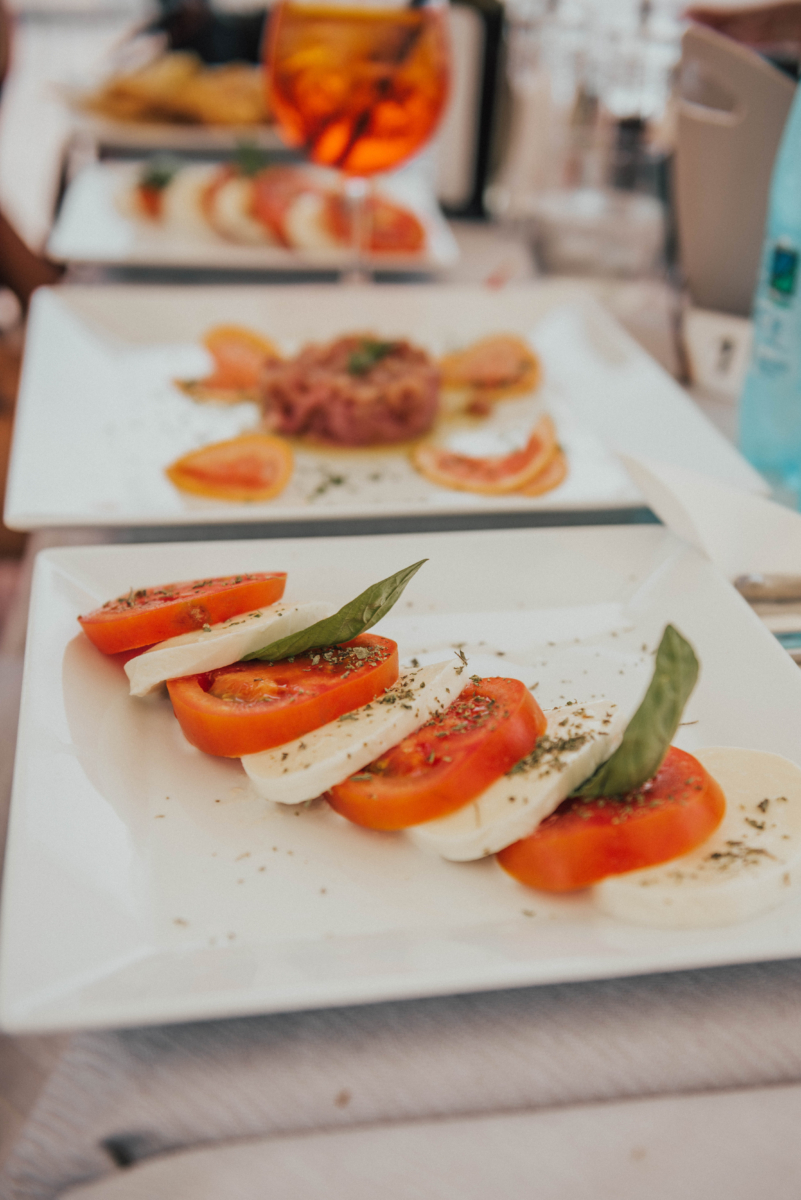 Bar Dante, Pizzo: the best tartufo I've ever had. Actually scratch that, the best dessert I've ever had.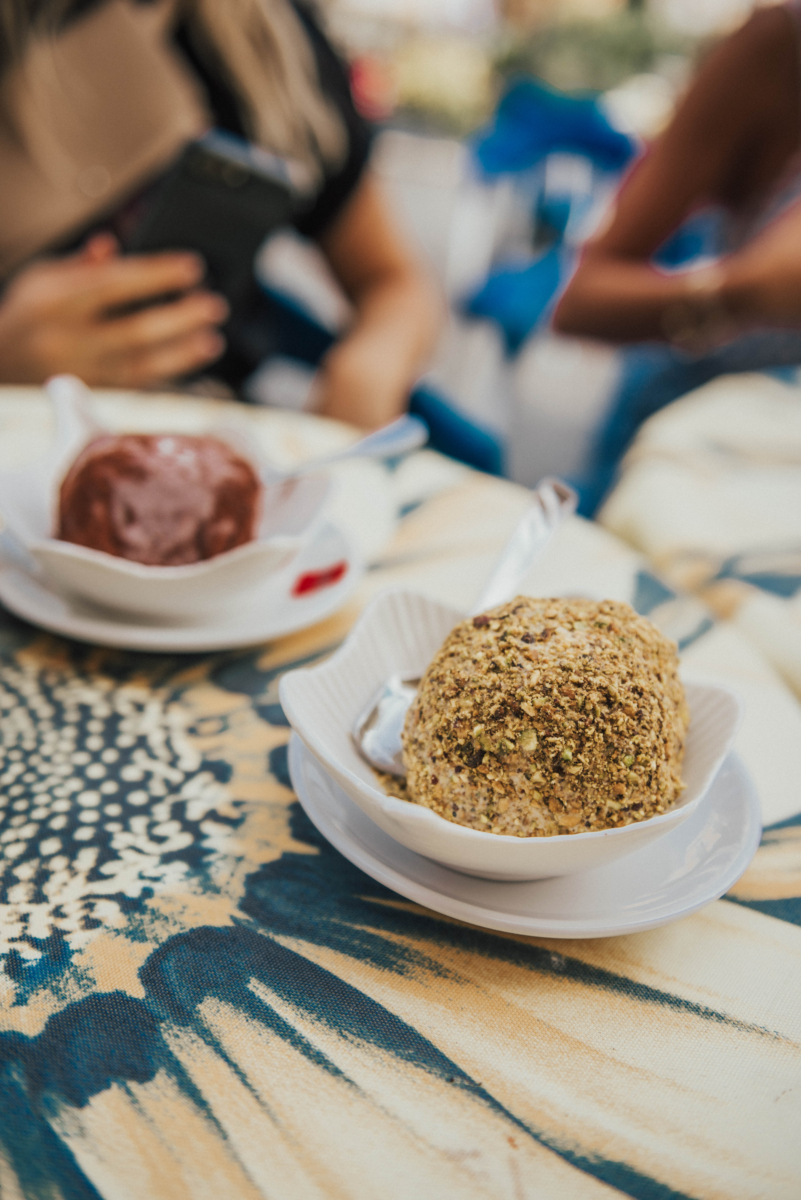 Casa Vella Wine Bar, Scilla: a cute restaurant in a picturesque fishing village with some of the best food I've had. Their salmon lasagna was to die for!
Osteria Nera Davola, Taormina: this restaurant is a little more upscale, but well worth the price. This was one of my favourite meals in Italy. Their eggplant parmigiana was to die for, as was their shrimp.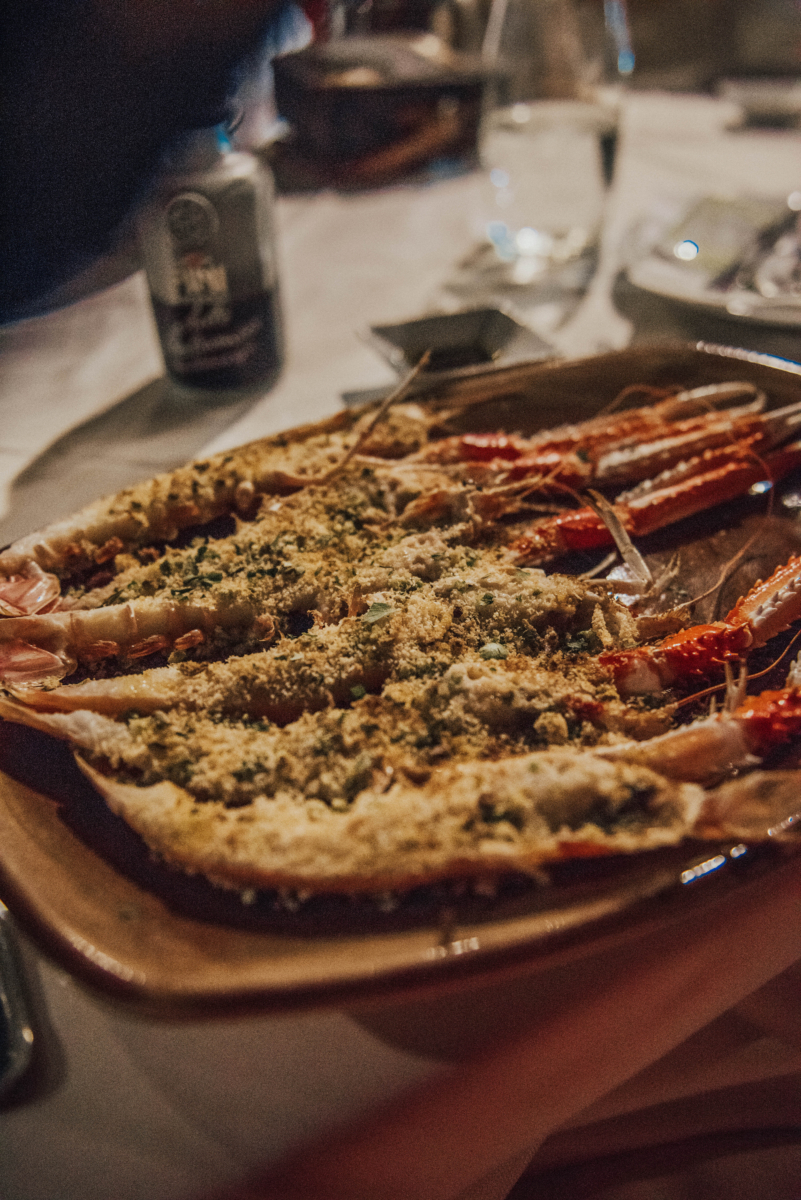 What to Do
I highly recommend booking a package with Air Transat because they plan all excursions for you. Here are some of the highlights:
Tropea town
Tropea is so charming. Google Maps doesn't work in the town, but it's so small and beautiful that getting lost in the streets is part of its charm. We did a walking tour around the town to get a feel of its history.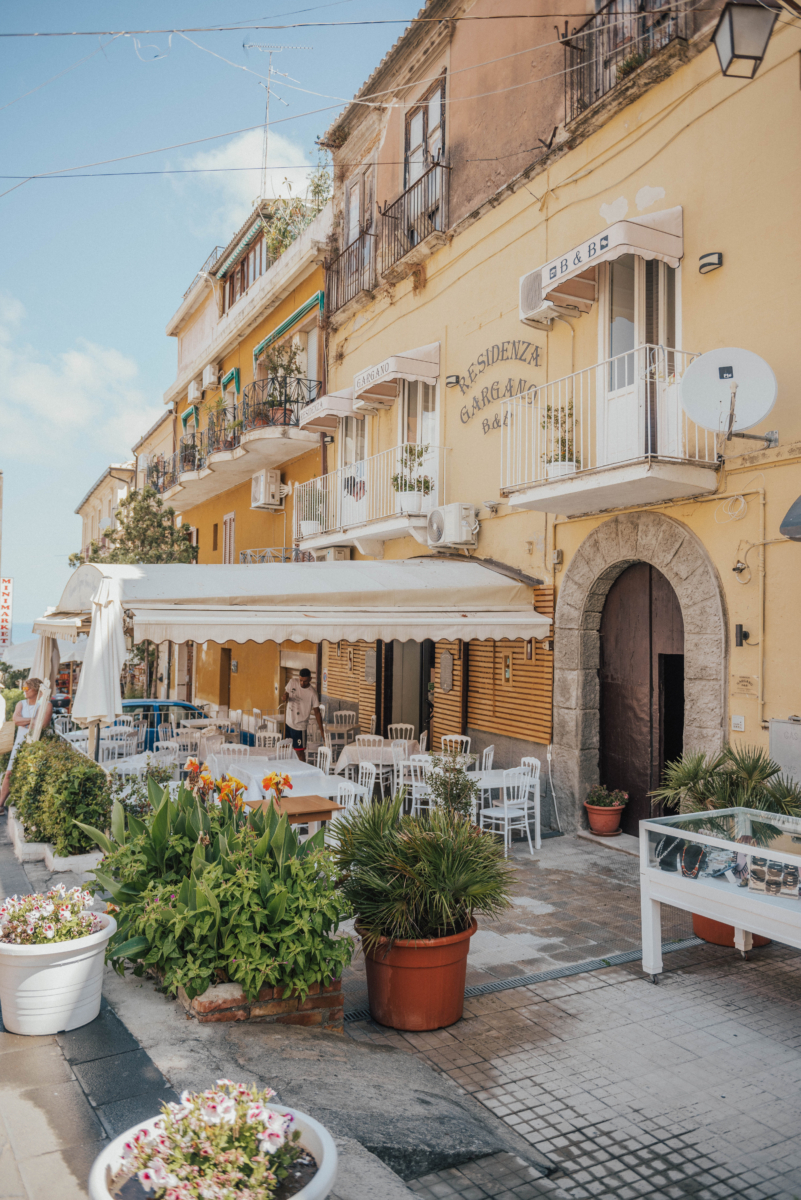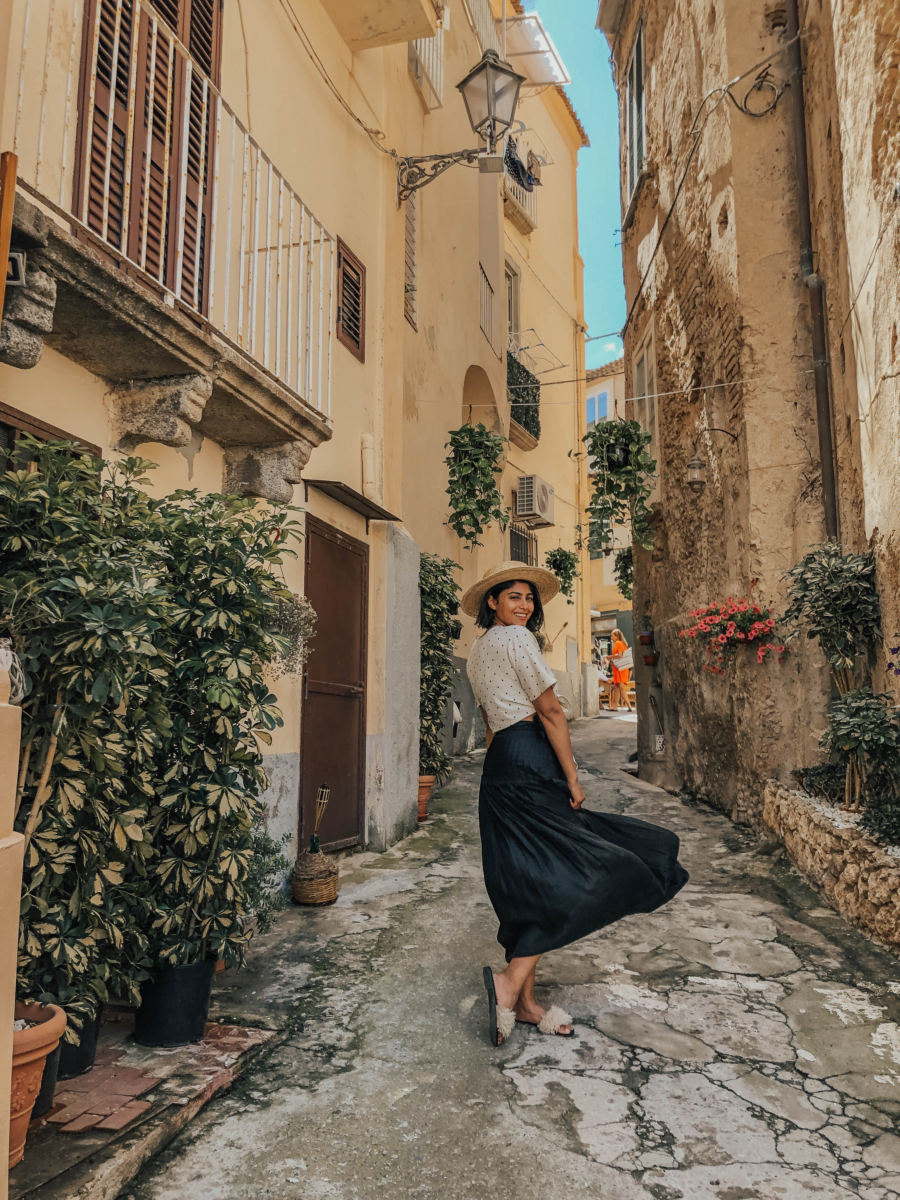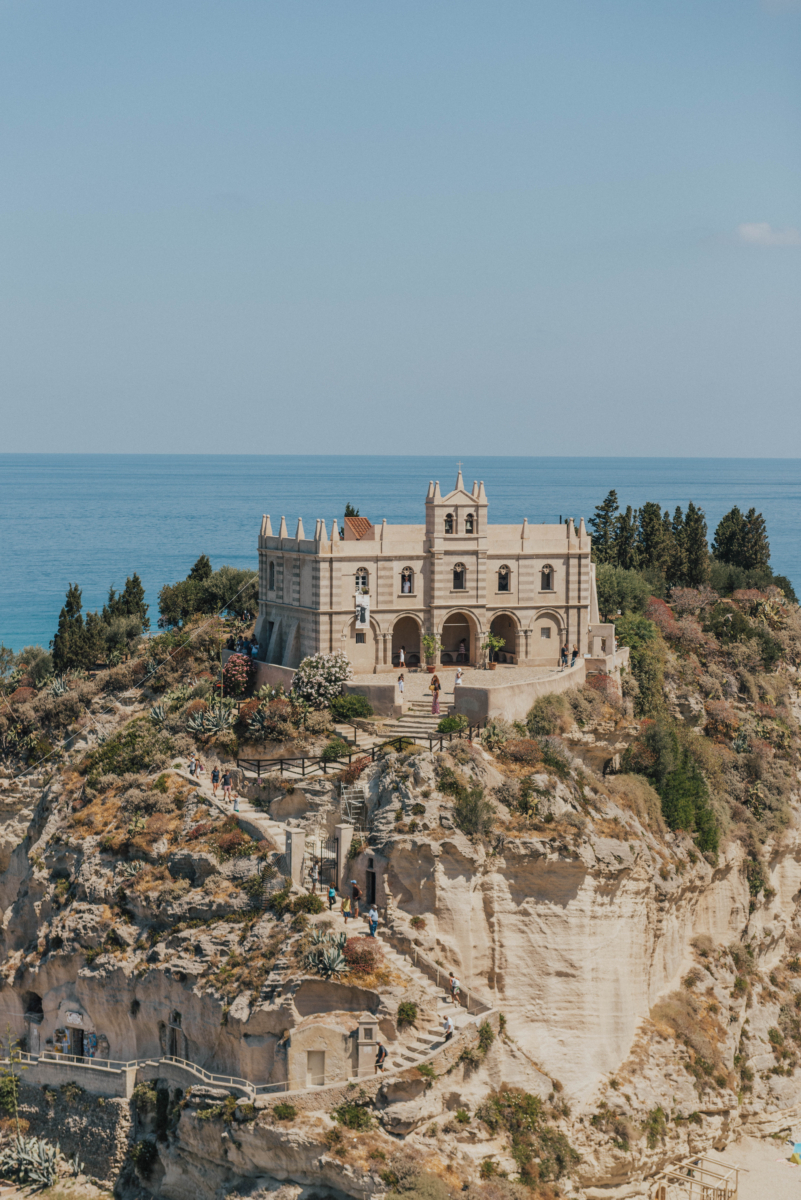 I highly recommend a night out in Tropea town. It comes alive with people and the bars and restaurants all have seating outdoors. It has a great vibe, and people are super friendly.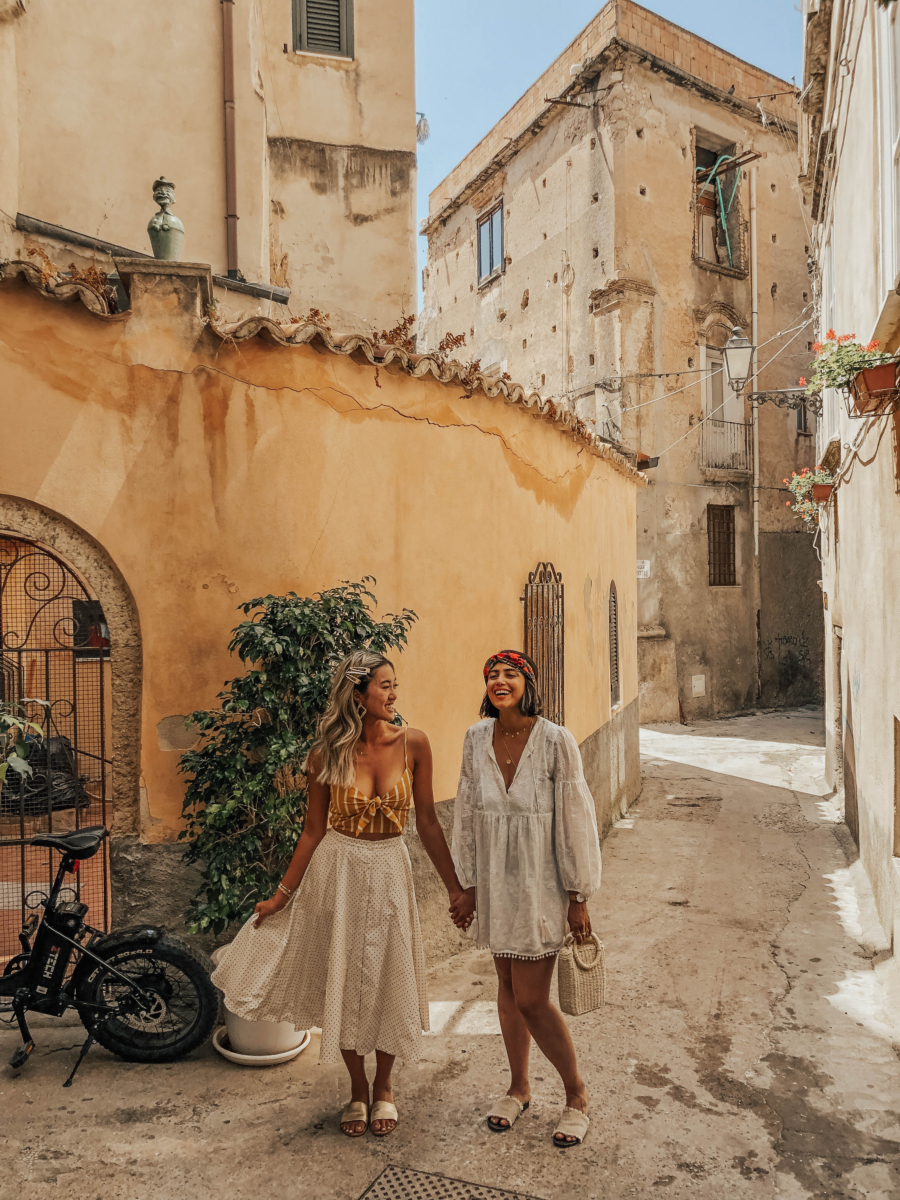 Blanca Beach
Think Mykonos beach club meets relaxed Italian coast vibe. This is somewhere you can spend an entire day. You can laze around on the beach all day, intermittently taking dips in the pristine sea, have lunch, and catch sunset.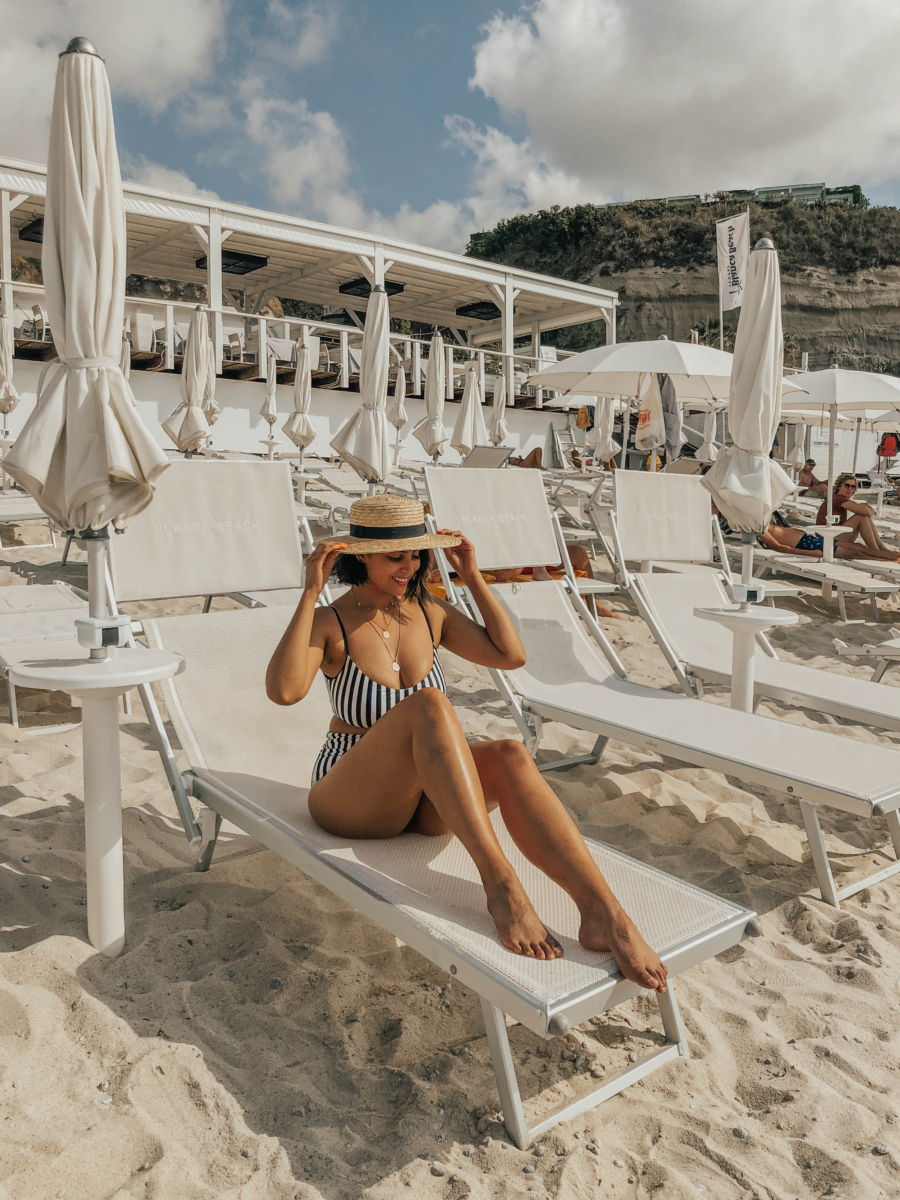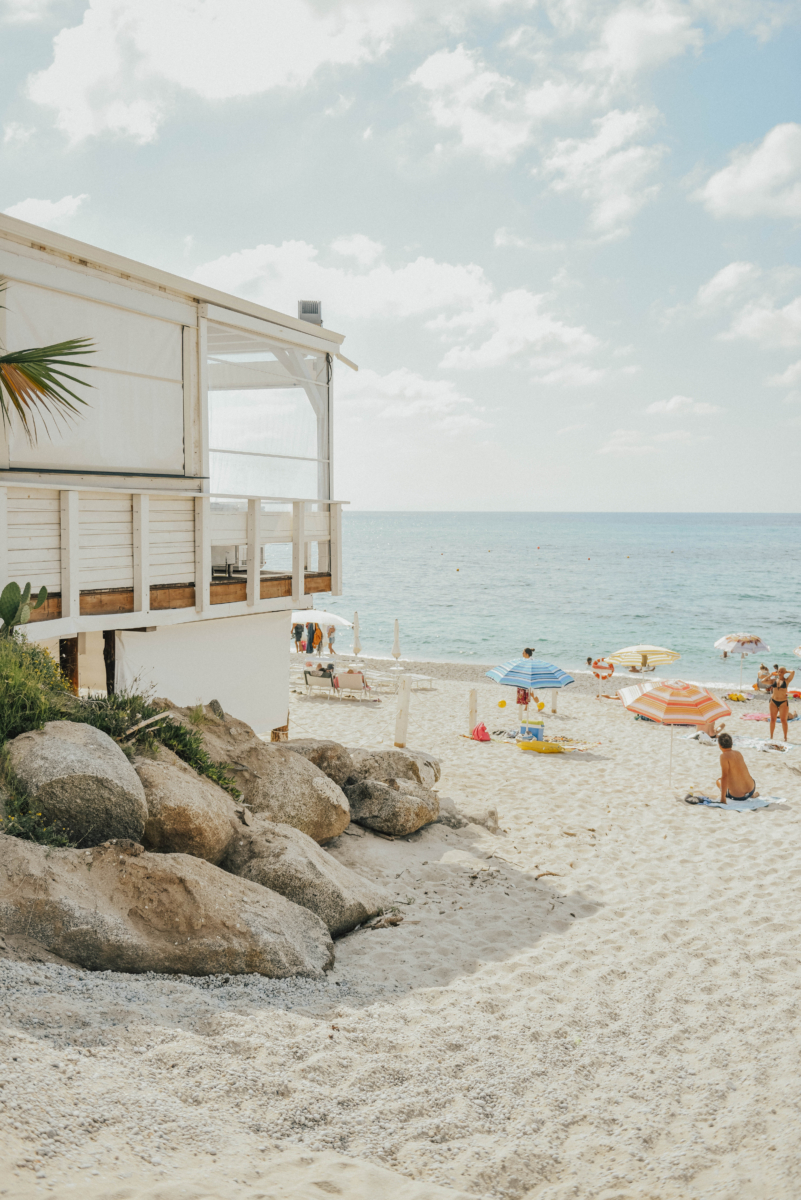 We also did dinner and a night out here and it was a lot of fun. If you're planning on going out at night, note that the party scene doesn't start until midnight. Also, the crowd is quite young. But it's great for people watching and dancing!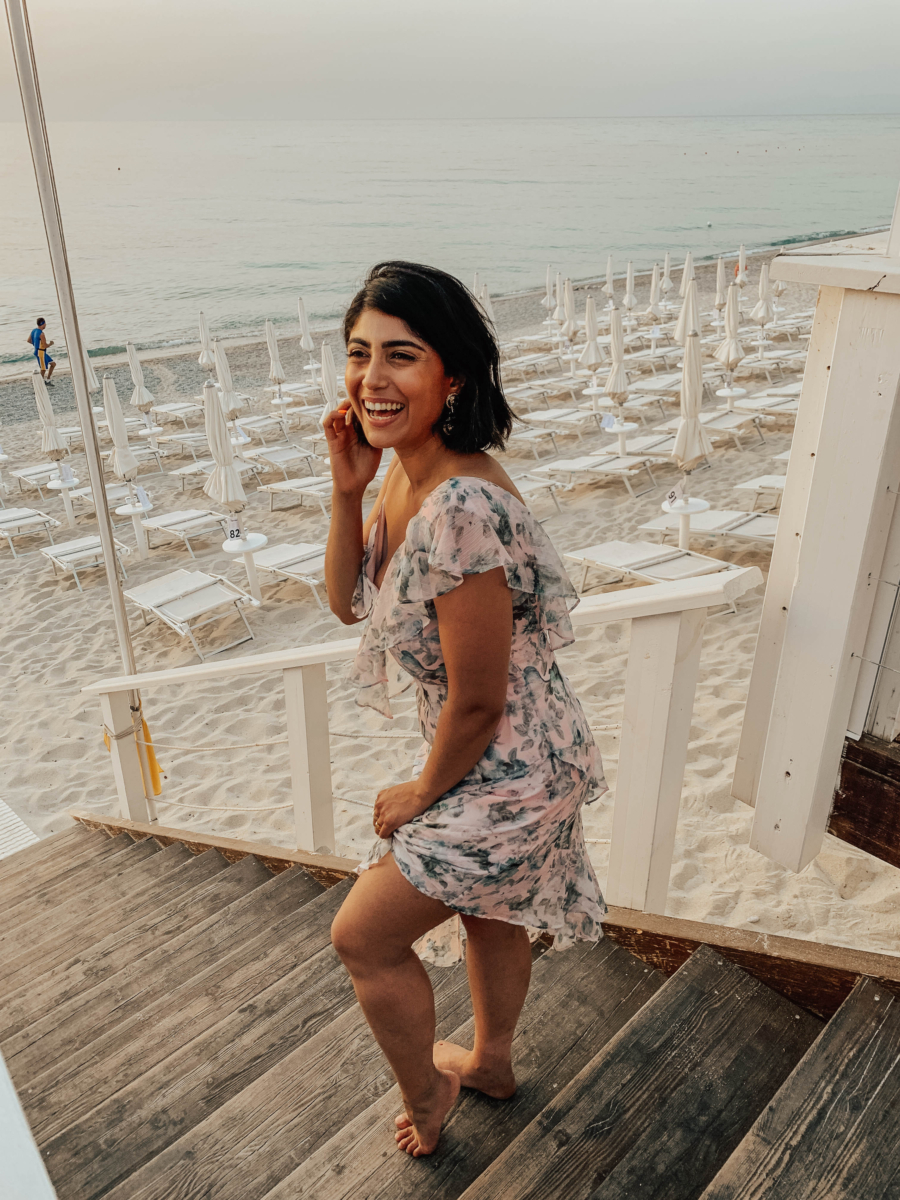 Stromboli by night
This volcano island is about a 2 hour ferry ride from Tropea, and is home to the world's most active volcano which you can see erupt at sunset. It's an insanely beautiful experience.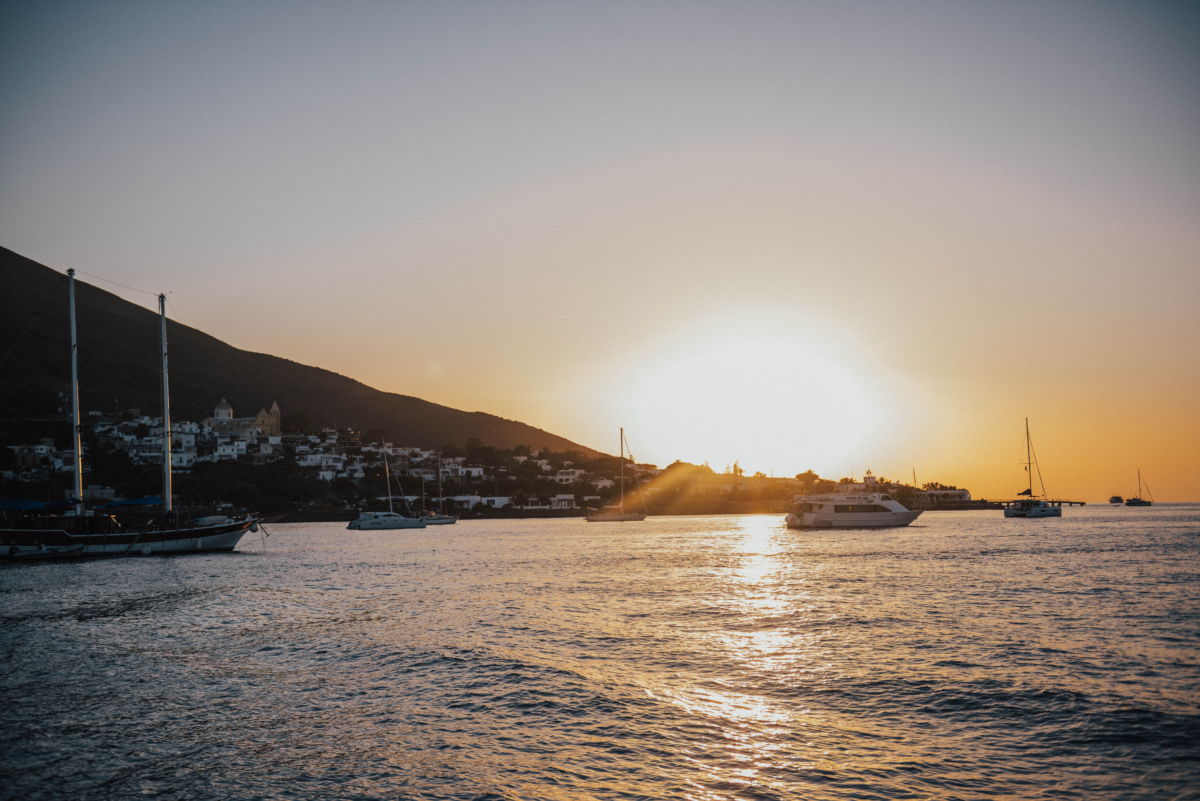 We spent the day here, exploring the town and relaxing on the black sand beach.
Costa Degli Dei
Explore Calabria's coastline on a boat. The water is clearer than anything I've ever seen and it isn't cold. This was my first time jumping into the ocean and fully submerging my head into water, and quite frankly, the bar was set very high.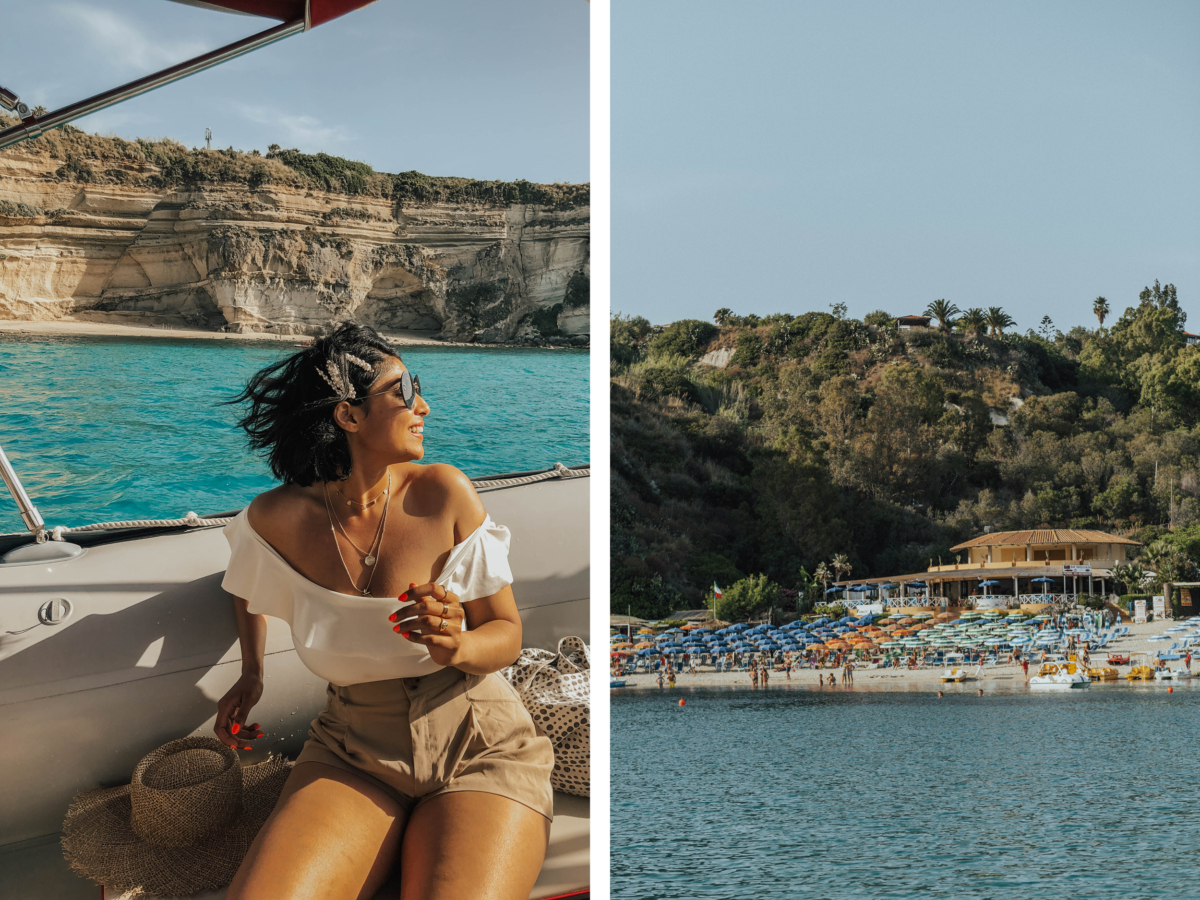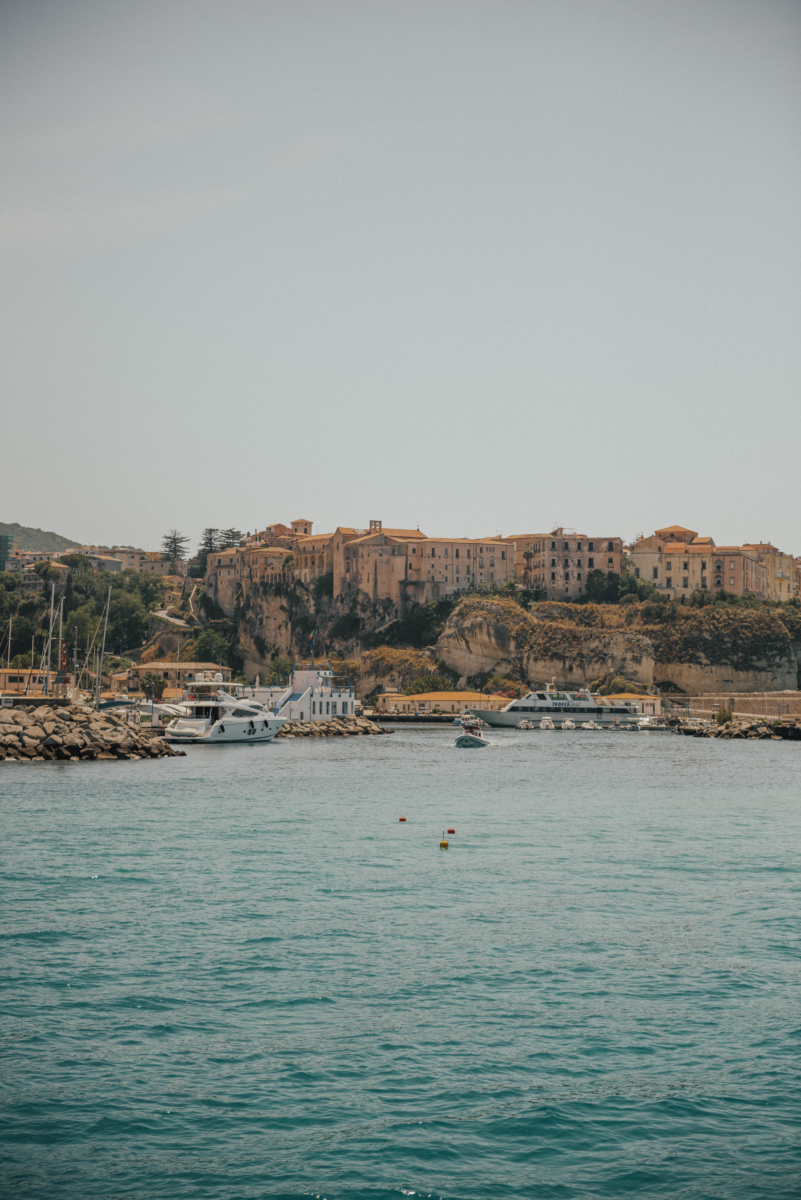 The water was so clear that I could see the sand 30 meters down. This experience is an absolute must.
Pizzo
Located an hour from Tropea, Pizzo is a charming little town which also happens to be the birthplace of Tartufo. If you thought you'd experienced the best of Italian dessert through gelato, think again. Tartufo is gelato with a 'heart' of chocolate.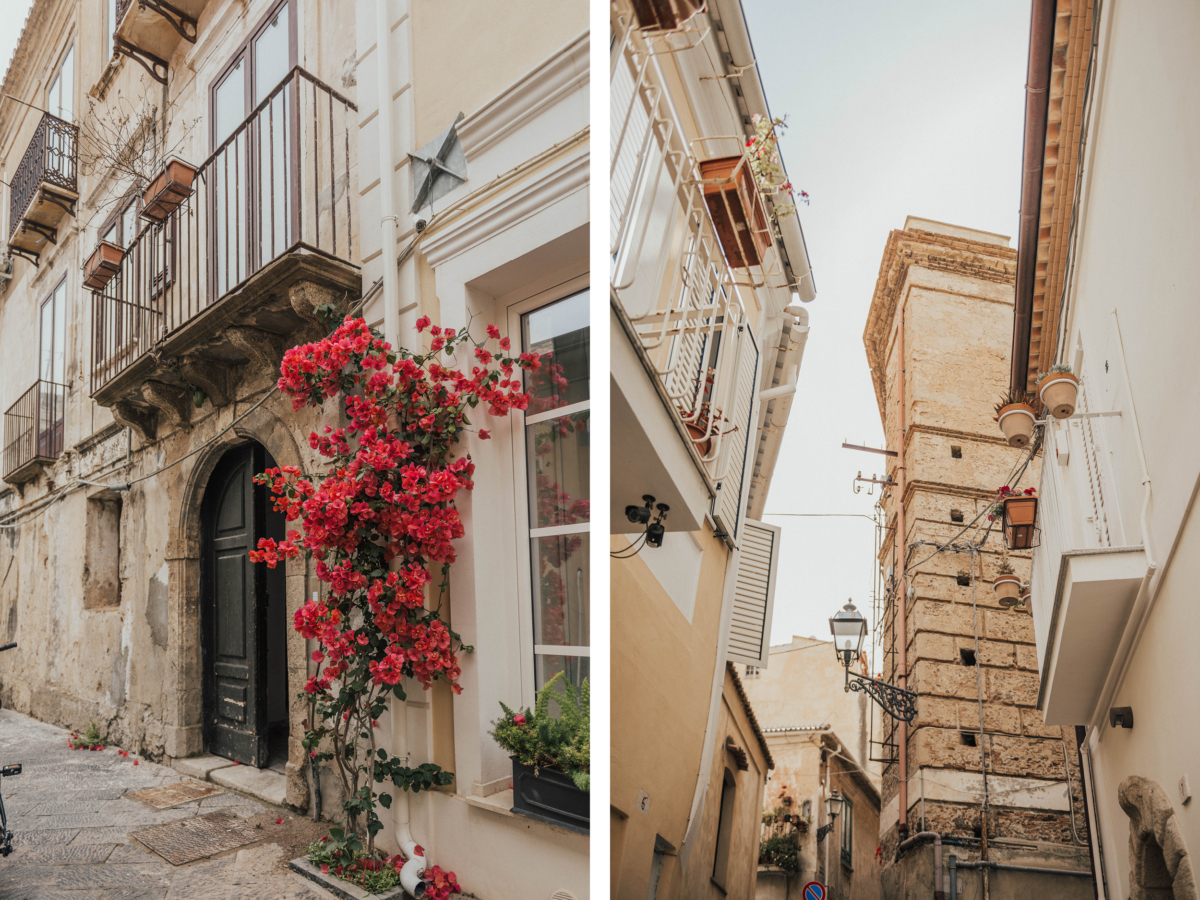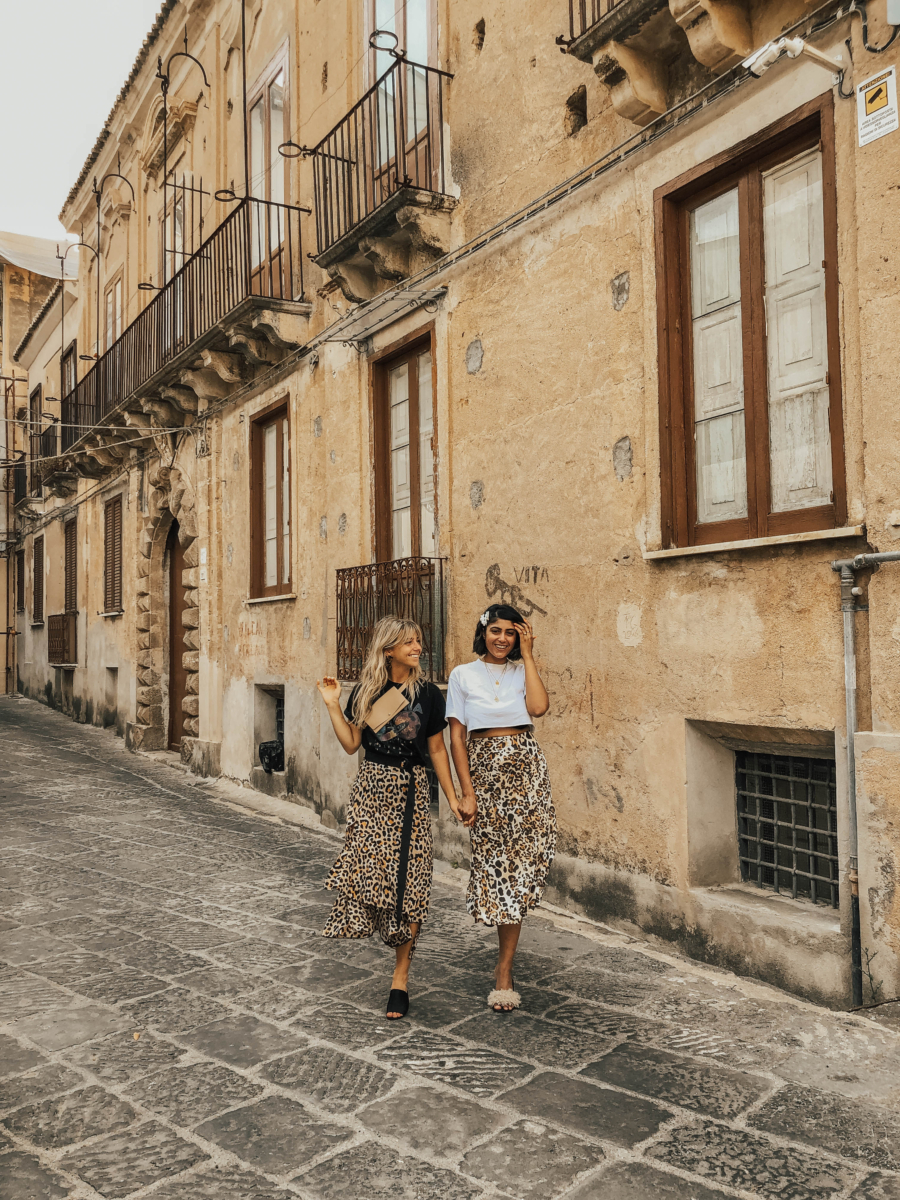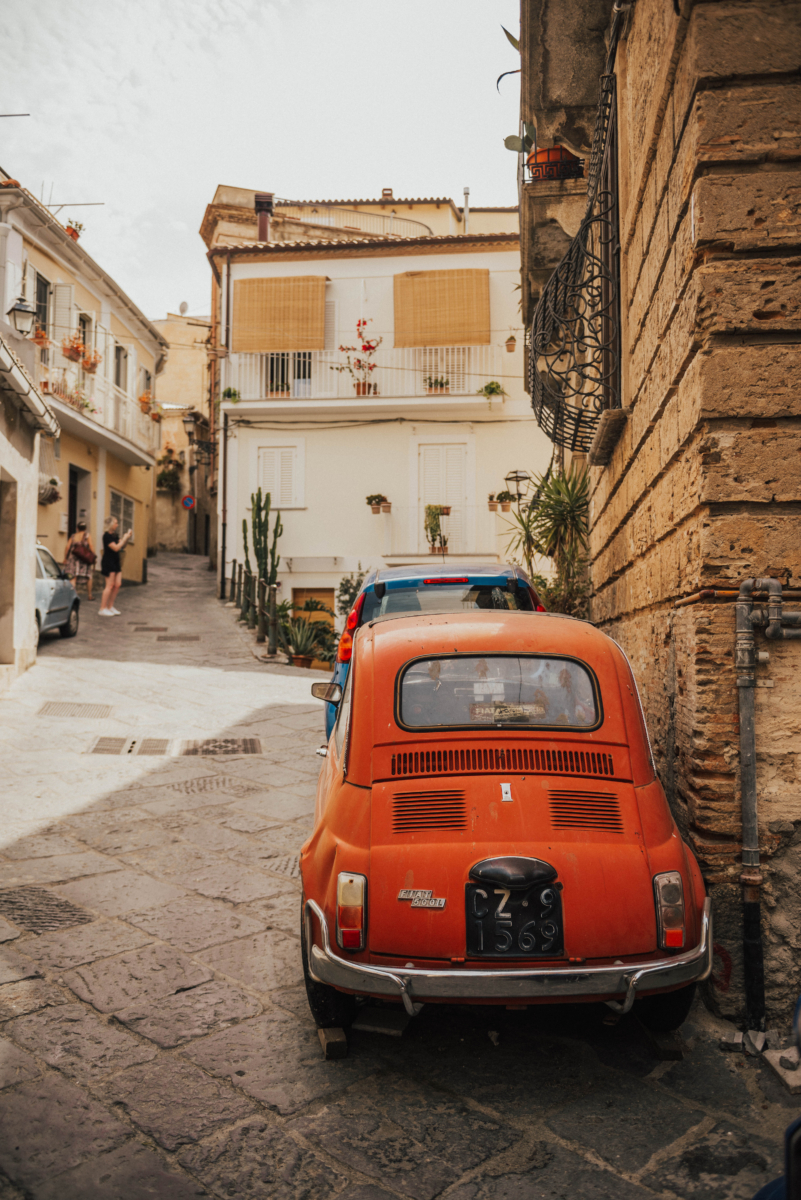 It's unreal. Aside from the tartufo, we explored the gorgeous little town, and did a 15 minute tuk-tuk ride which took us all the way down to the coast.
Taormina
You can book an overnight trip to Taormina through Air Transat. Taormina is probably the most beautiful place I've ever been to – it looks more like a movie set than a real place. And you should know that Sicily is the birthplace of cannolis and aranici.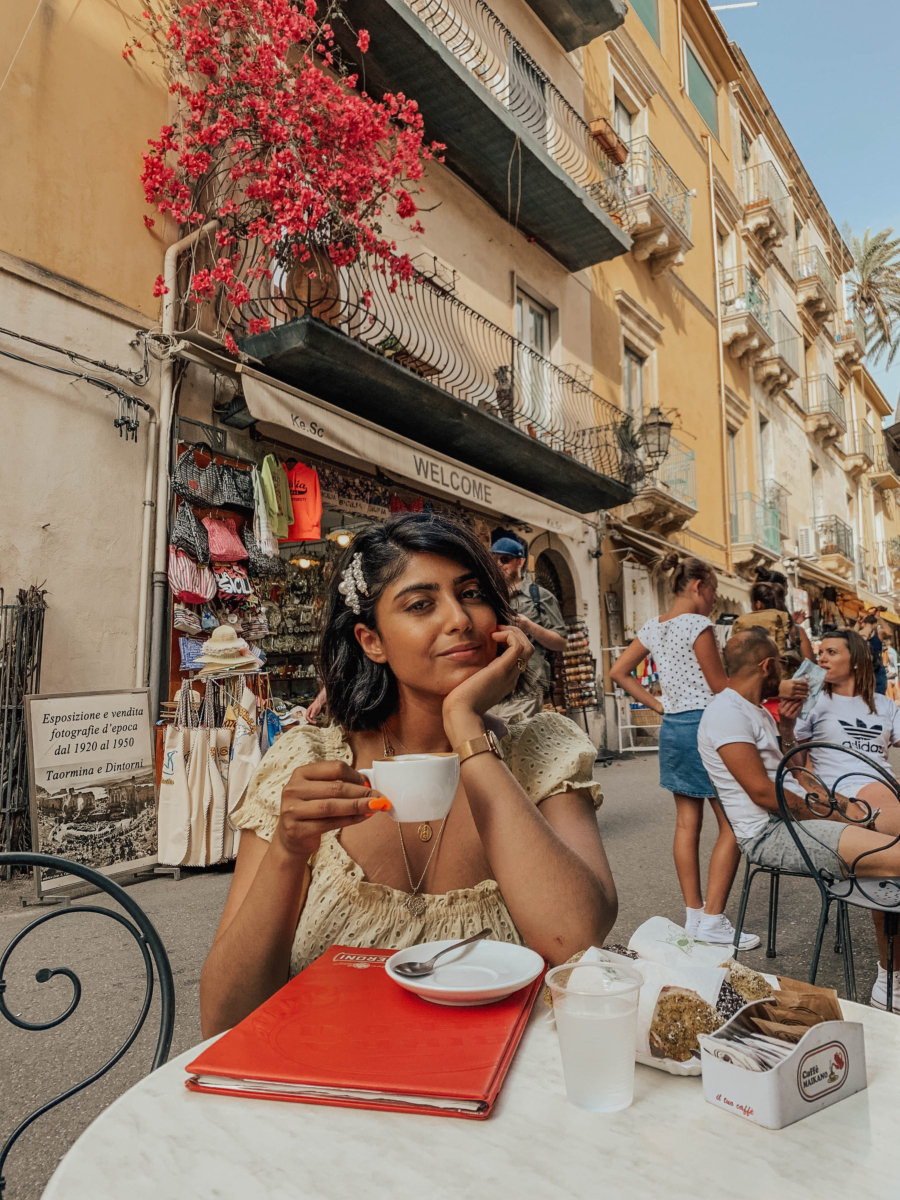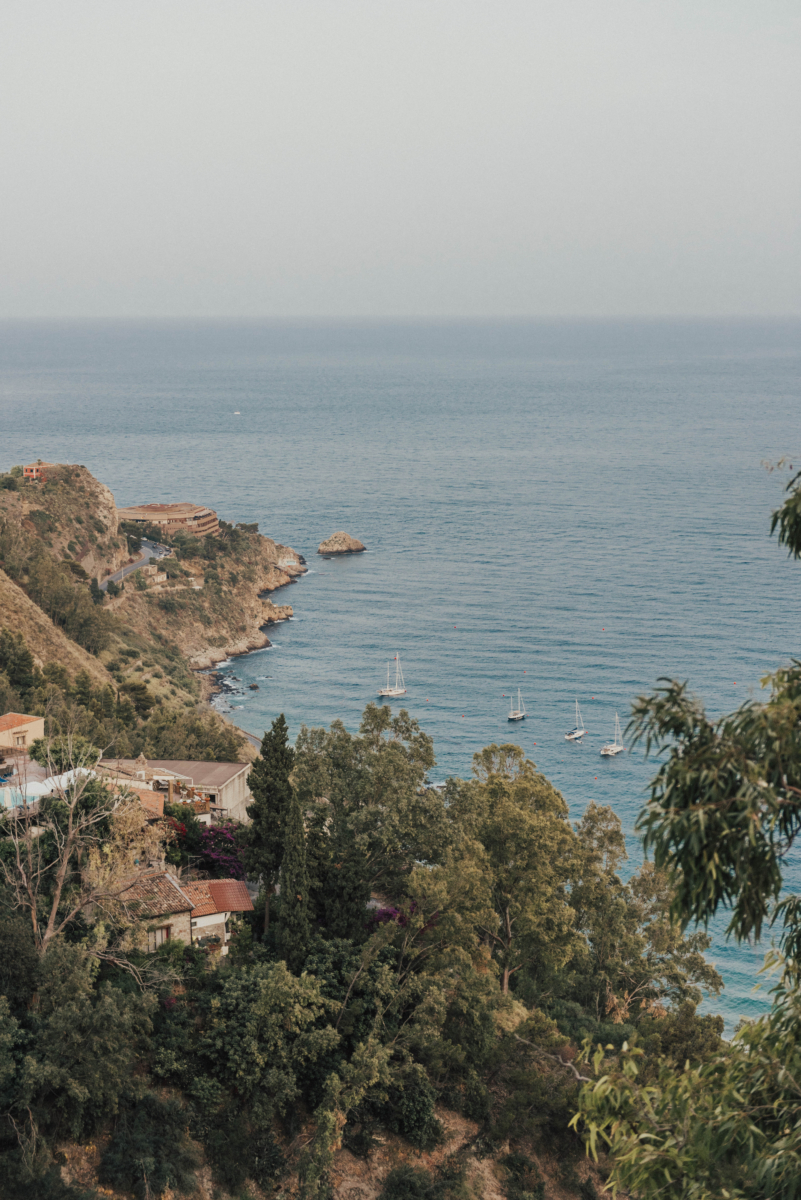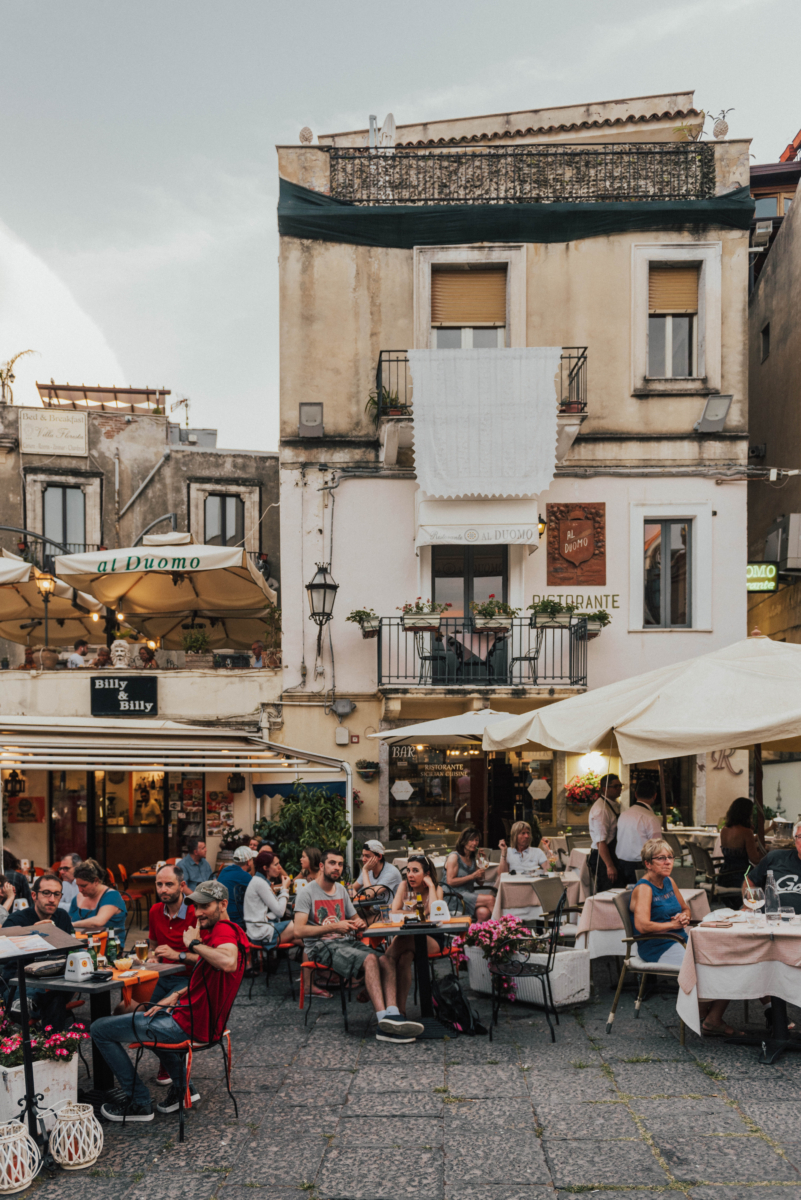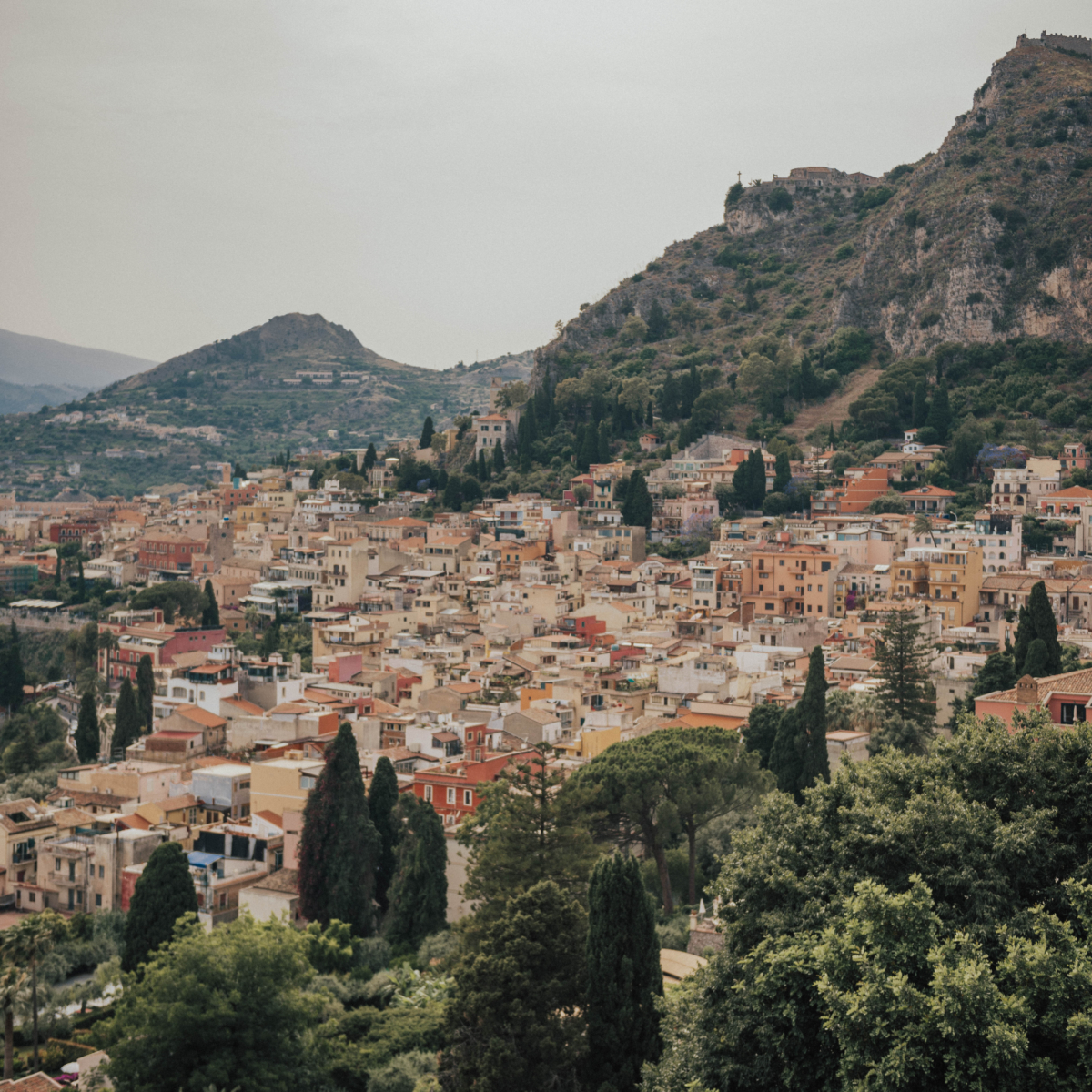 Spend the day exploring the town, it has a ton of history. Their theatre, built in the third century BC, is still a functional venue where concerts take place! I should also add that Taormina is probably the most romantic place I've been to. It's a great honeymoon option!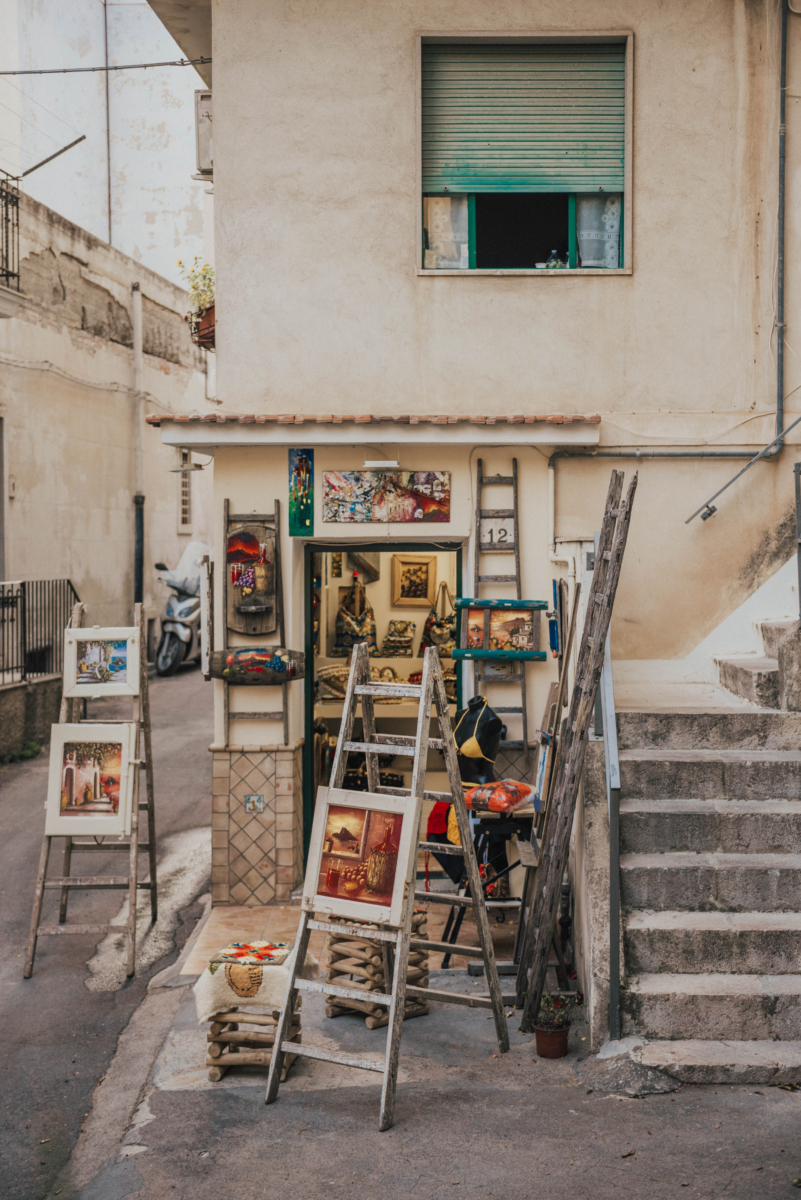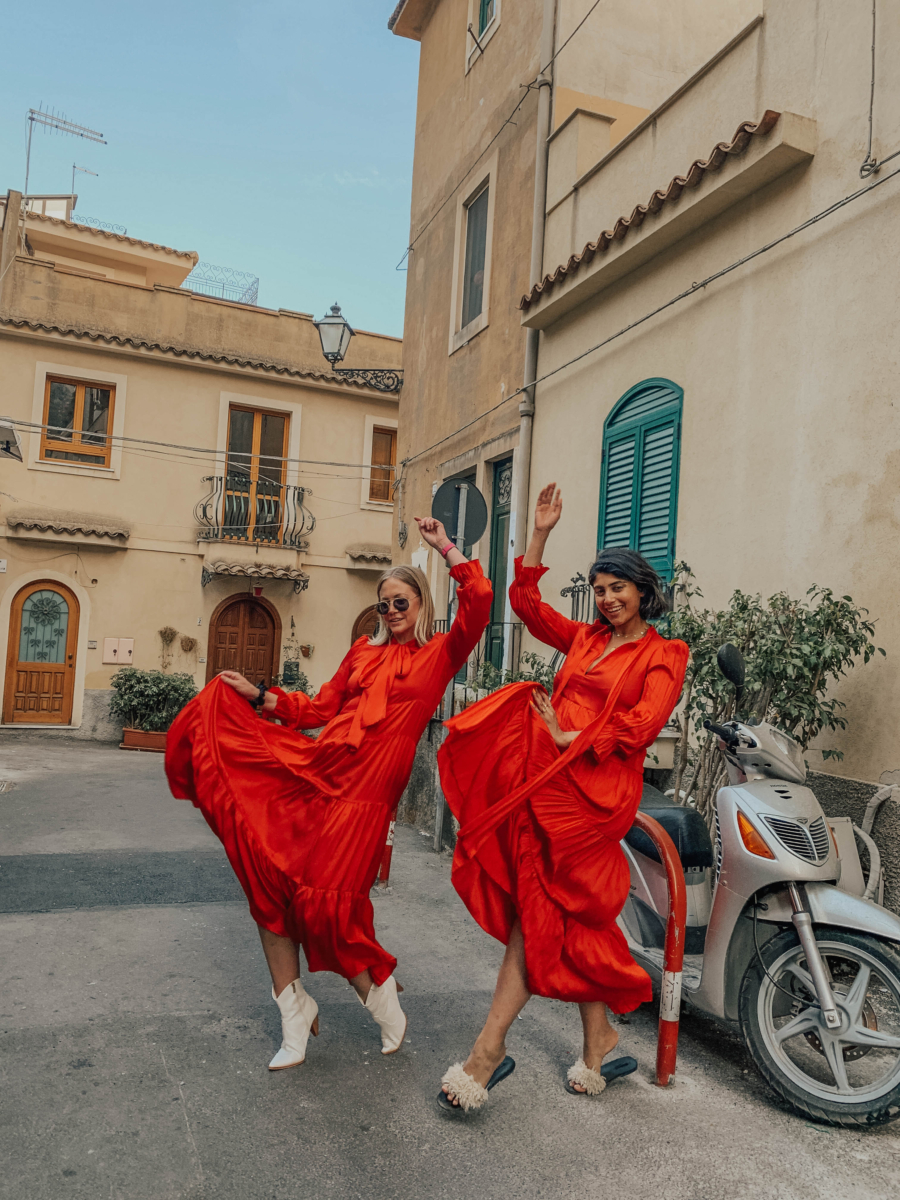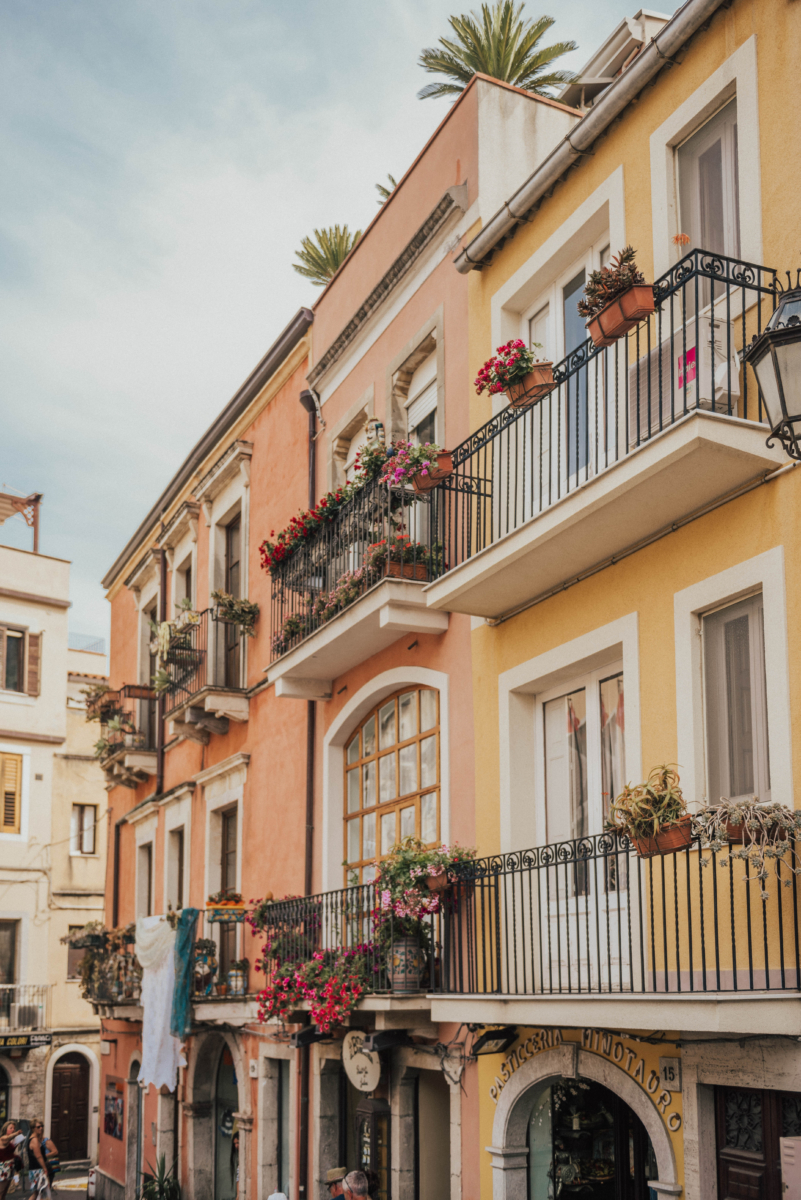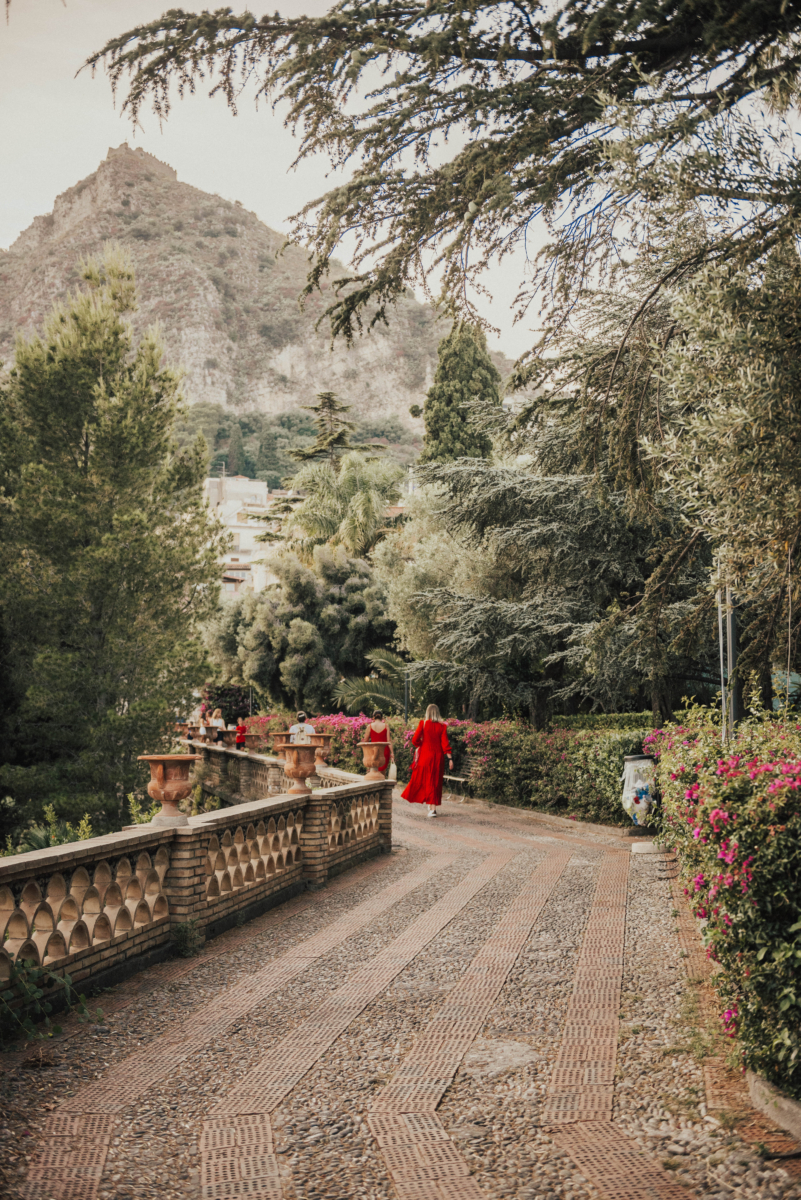 Scilla
On the way from Taormina to Calabria is a tiny fishing village called Scilla. If it weren't for Air Transat, I wouldn't even have thought to stop here, but my goodness, it was magical.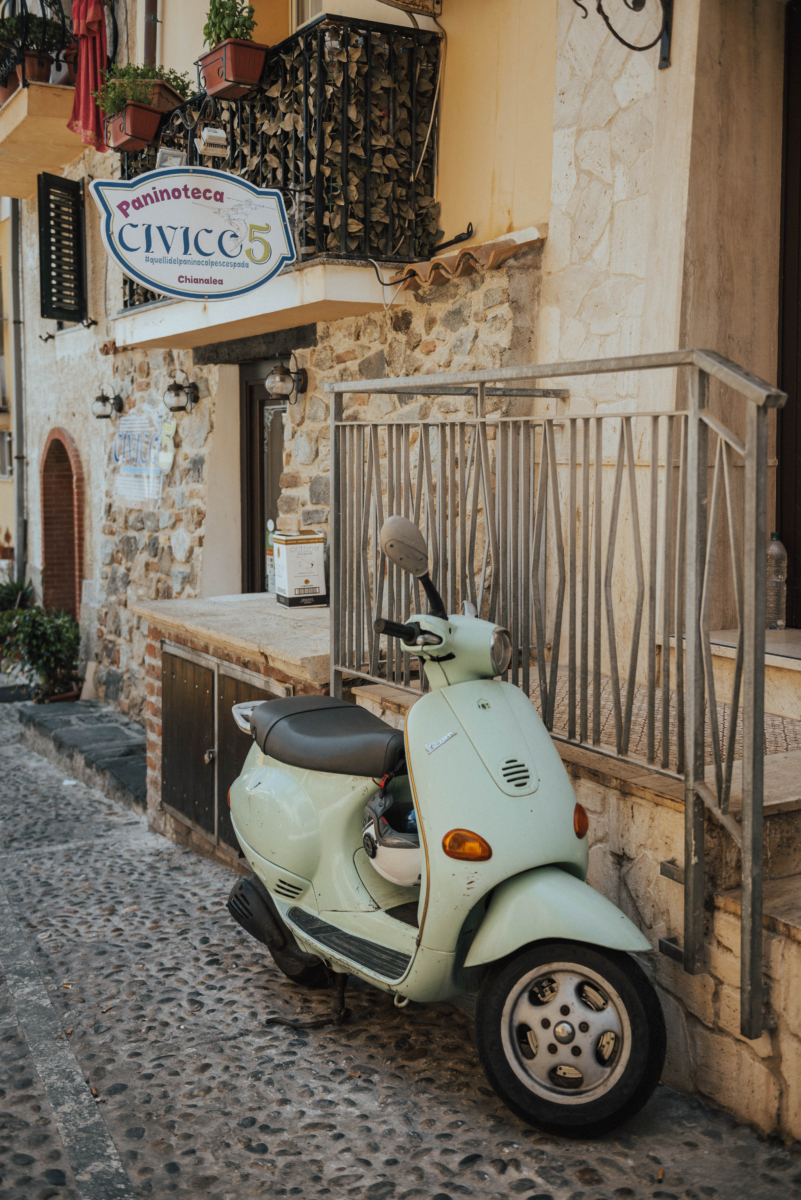 One of the most quaint and beautiful places I've ever been to. The seafood here is so fresh, and the scenery is stunning. It really shouldn't be missed!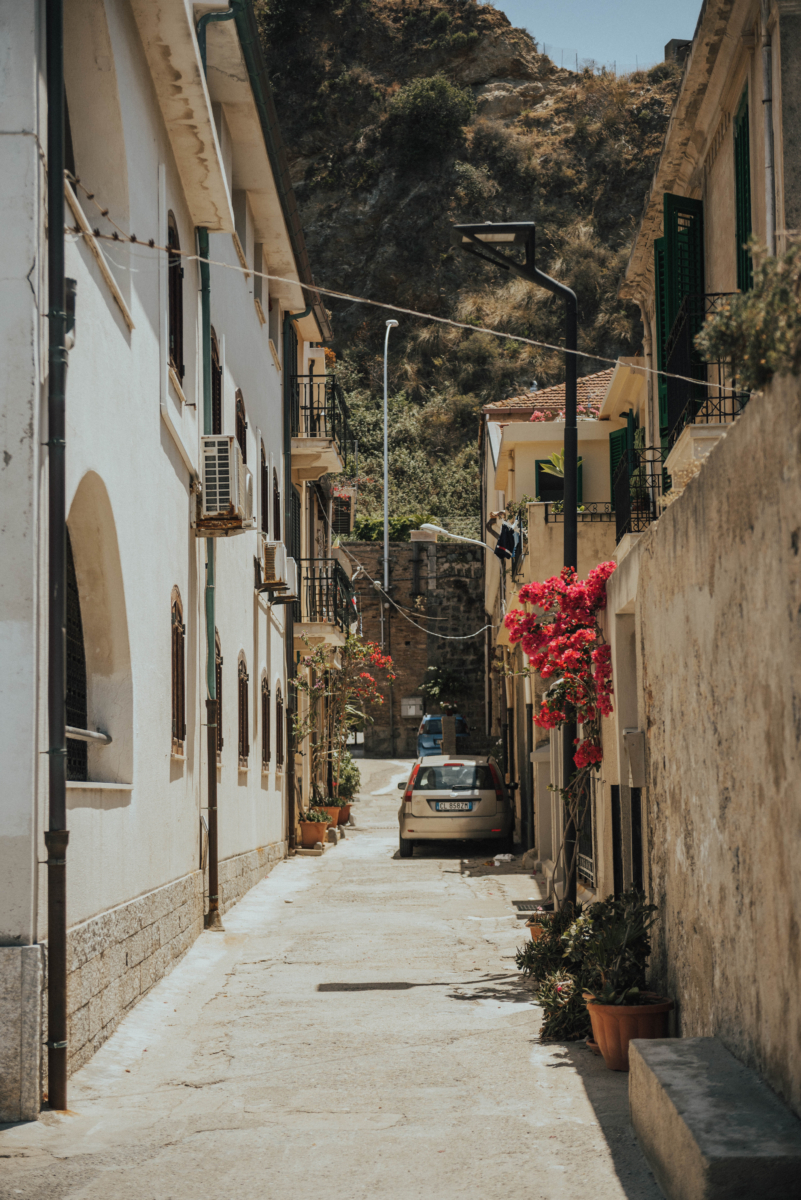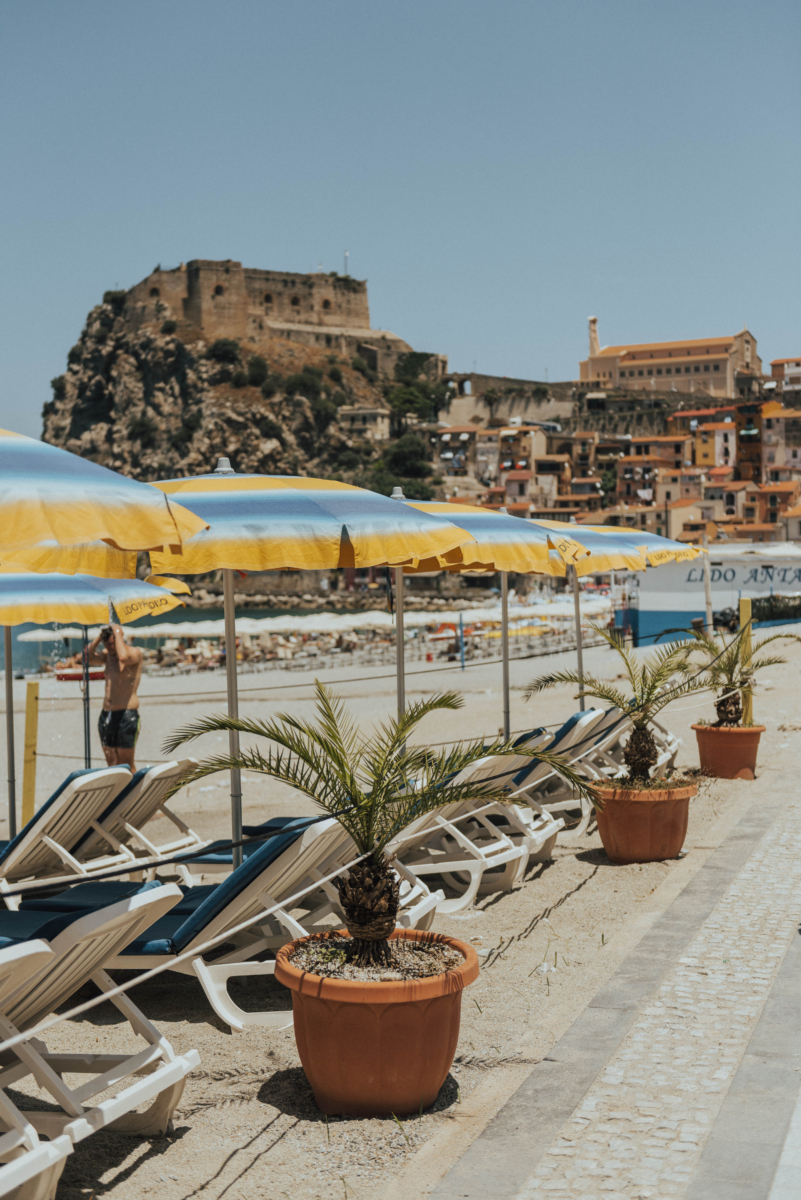 Have you ever been to Calabria? Let me know!
PS – if you enjoyed this guide, don't forget to check out this guide to Mykonos and a slow traveler's guide to Dubai.