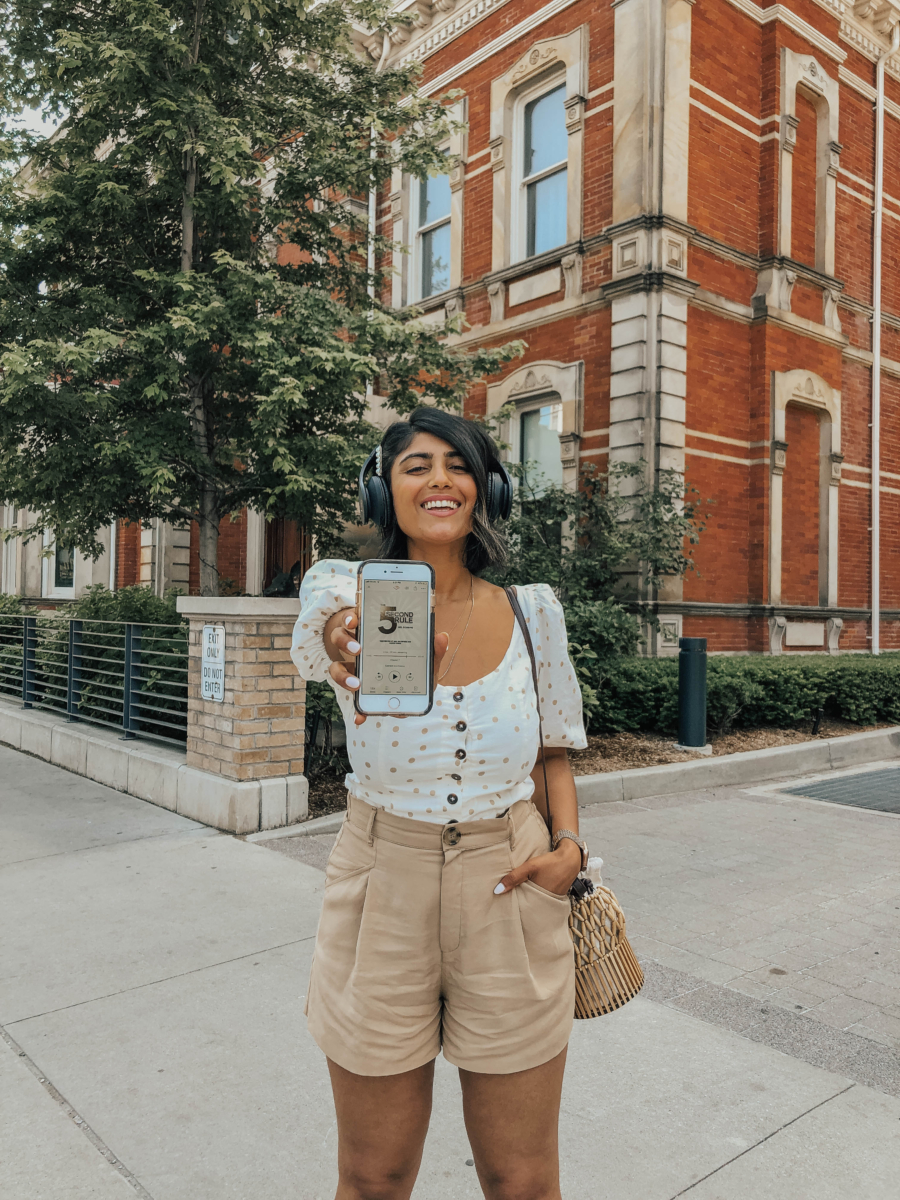 There are a few things I love more than efficiency. I mean, who doesn't, right? My entire life's mission is to be as efficient as possible, which is why I time-batch my work days, and always look for creative ways to multi-task.
Movement and education are two really big priorities for me in life. Again, this should be true for everyone. Even if you're not working out, you should most definitely make walking a priority. And in terms of education, I feel like this one needs no explanation. It's so important to constantly grow and improve, and the best way to do so is through books.
So remember in the winter when I talked about this hack for getting your steps in? Well I have a different one in the summer because you actually get to walk outside. But first, let me give you a bit of a backstory.
Back in 2015/2016 when I had a full-time job and had to commute to my office, one of my favourite things was sitting in the subway and reading. I hated the idea of wasting time while commuting, and it was such a great way to catch up on reading. I used to get through so many books, it was insane. But when I went full-time with my blog, I realized I was being able to read only half as many books because I had less time. Which is when I decided to look into Audible. I realized I could be listening to books while walking. Plus, it made my walks way more interesting and actually incentivized me to get my steps in.
And now we're here. TBH, I use Audible all the damn time. While brushing my teeth. While doing the dishes. While cooking. But today I want to talk about using it to incentivize you to get your steps in.
Listen guys, unless you have a broken foot, there is no excuse for not walking. It's a small goal that you should set for yourself everyday. You know why? Because it's an attainable goal. And once you achieve it, it feels like a small victory.
During the summer, I make sure I get 10,000 steps minimum. But thing is, if I'm walking the same route over and over again, it gets boring. Blame social media or whatever, but our attention spans are small, and I need to be doing something while walking. Enter Audible. I use Audible to listen to business and self-help books while walking. Not only does it incentivize me to walk because it makes things more interesting, it also helps me consume information at a hyper-accelerated rate. Way faster than I would if I were reading the book. I put my books on at speed 1.5 and literally get through 2-3 a month. And since the books are so packed with information, I often use the bookmark function on Audible so I can go back to it later and take notes.
Speaking of small victories, Audible is another way to give you the satisfaction of achieving something. I don't know about you, but every time I complete a book, I feel a small sense of pride. Since Audible makes consuming books so easy, you'll get through a book in no time.
If you're new to Audible, it's super easy to use. Right now, they're offering a free book to the first 100 new customers. Follow this link and use the passphrase SiffatListens to get your first free audiobook. Afterwards, you're charged for membership every month which gives you a credit which you put towards any book. And Audible members get 30% off additional audiobooks in exclusive member-only savings (which I take full advantage of). I mean why pay full-price when I can get 30% off.
The other thing I love about Audible is the exchange/return policy. If you don't like a book, you can exchange or return it, no questions asked. It's effective immediately. The policy is so fair and easy. Honestly, I can't say enough good things about it. It's made everyday mundane tasks so much more enjoyable. I don't know what I was doing before audiobooks.
If you're wondering, right now I'm listening to The 5 Second Rule by Mel Robbins, which I highly recommend. It's all about jumping into action and de-habitualizing our brain's tendency to overthink and kill our instincts. It's an excellent read. But I won't give anymore away. Go listen to it on Audible while taking a walk around your neighbourhood.
*This post was created in partnership with Audible. All opinions are my own.
PS – if you enjoyed this, don't forget to check out what I learned from The Archetype Diet and my guide to NYC.