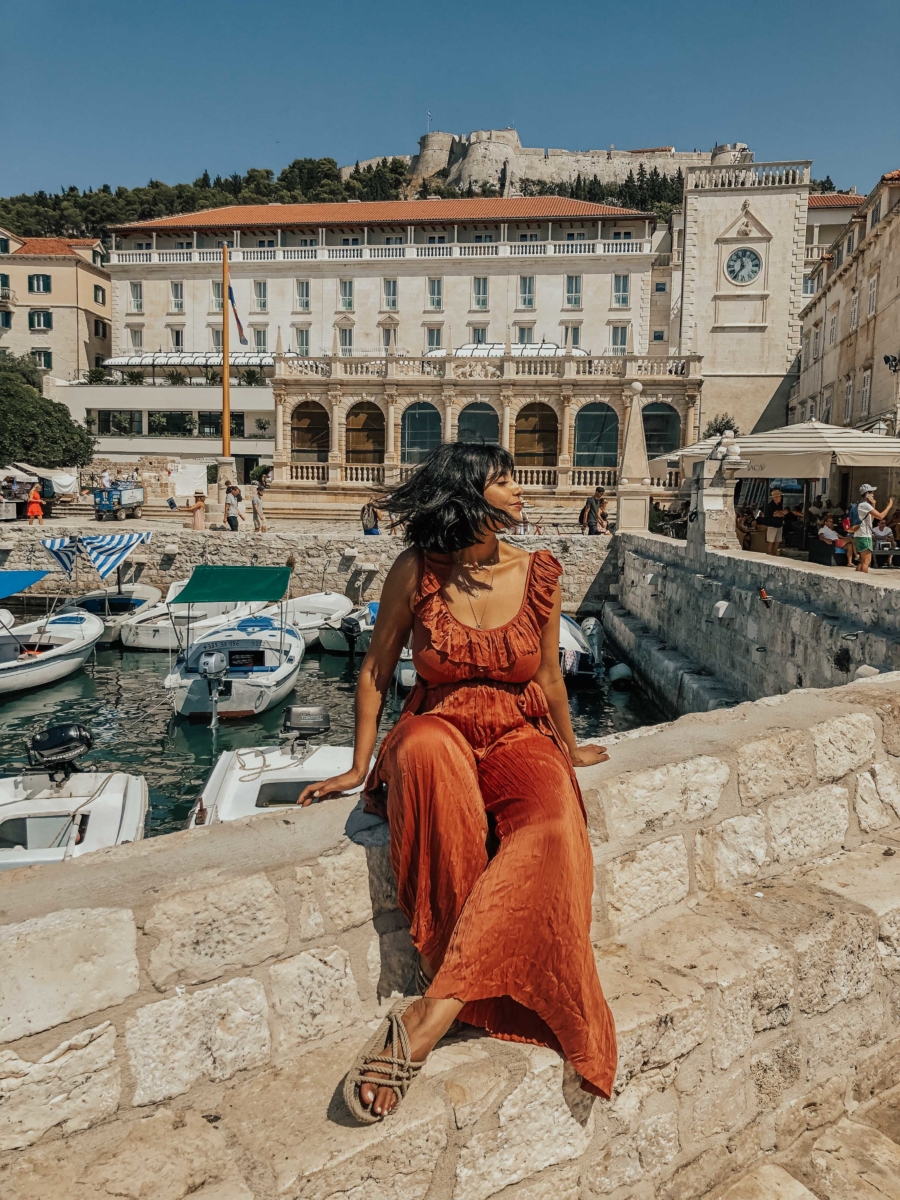 From Split, we took a ferry to Hvar for 2 days of laid-back island life. The day before leaving for Hvar, we considered cutting our trip short by a night but ultimately decided against it. Upon arriving in Hvar, I'm so glad we decided to spend 2 nights there because it really is a magical place. I highly recommend not missing out on this part of Croatia.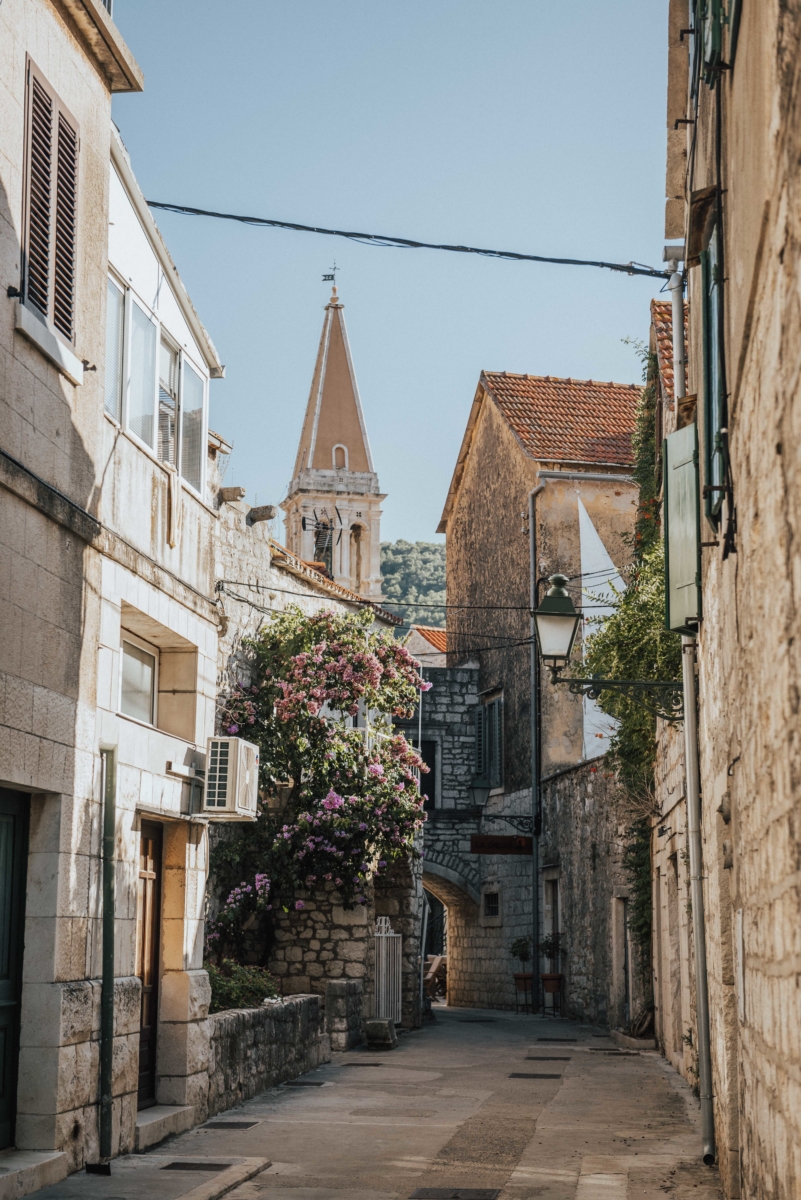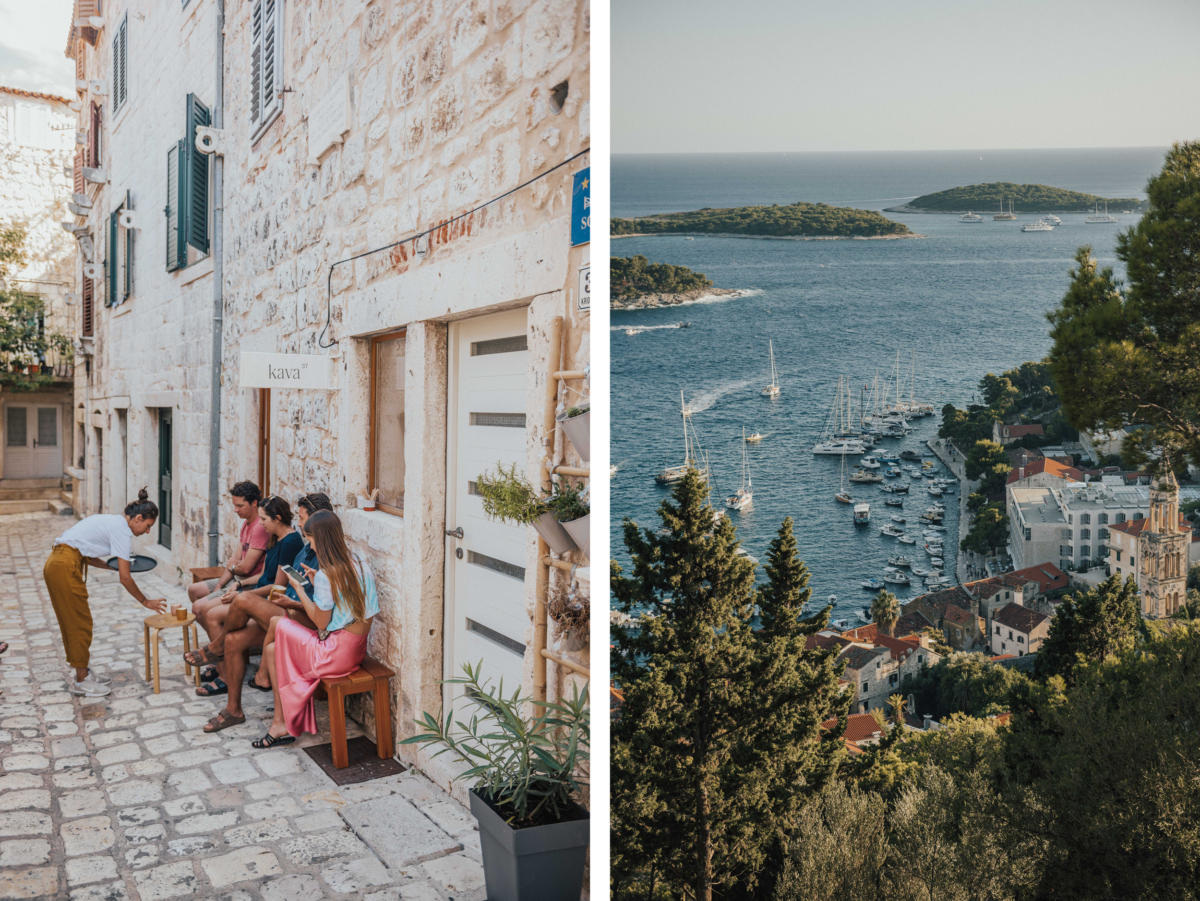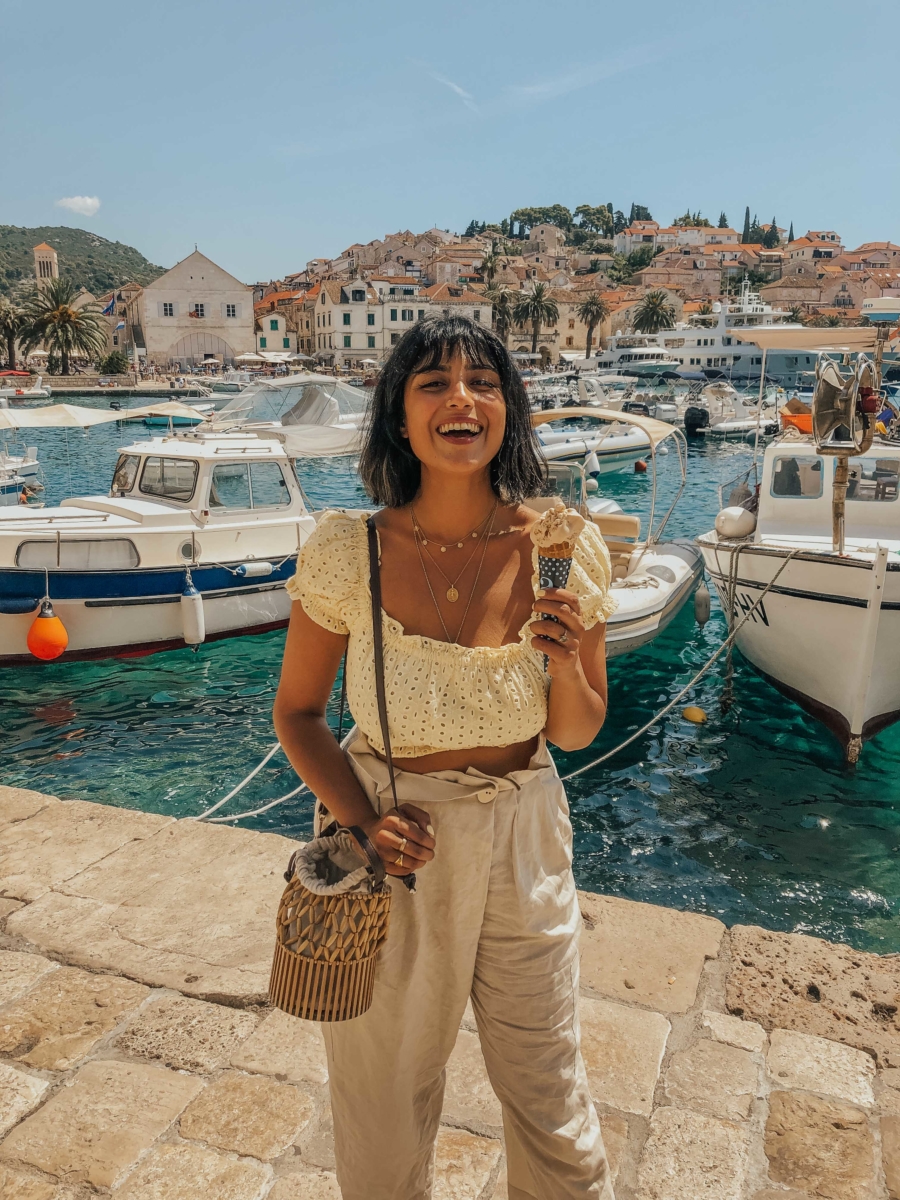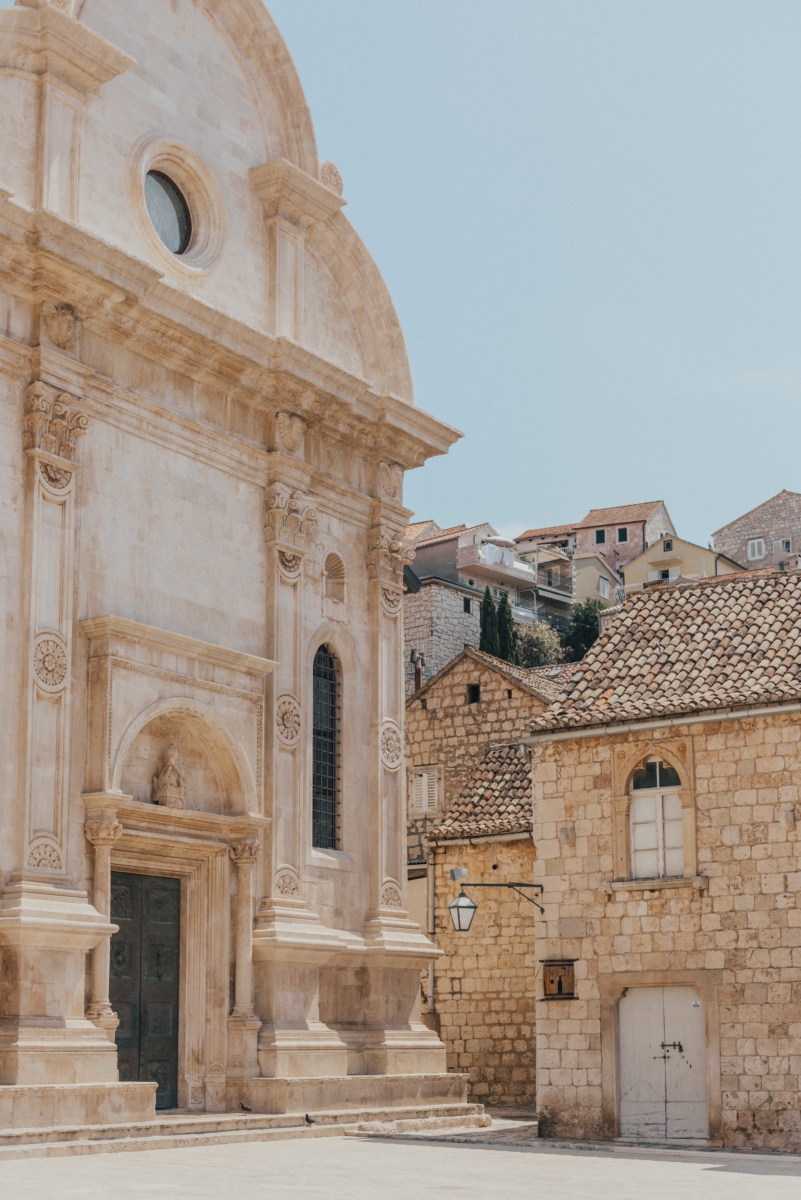 What To Know Before Going
You have to take a ferry from Split to Hvar. The ferries are huge, so if you have a car, it'll go right in. Just make sure you get there about an hour before the ferry leaves.
Hvar is super crowded. If you don't like the crowds, opt to stay in Stari Grad, but know that the only way to get from Stari Grad to Hvar is by driving, which takes about 20 minutes.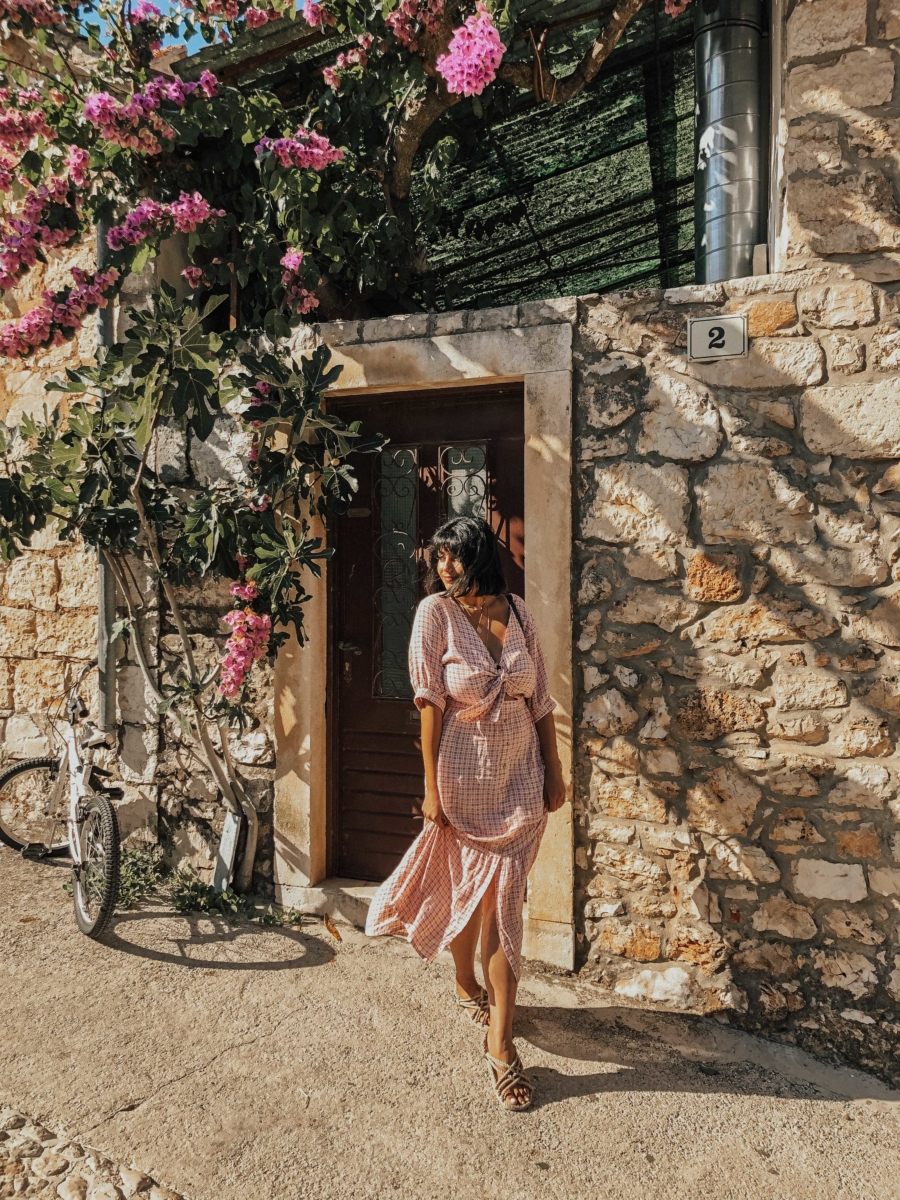 Where To Stay
My family and I stayed in an Airbnb in Stari Grad. Essentially, Stari Grad translates to 'old town', and is the slower, quieter version of Hvar (new town). If you'd like to experience the nightlife and party scene, I recommend you stay in Hvar. But because this was a family vacation and we wanted to just experience island life, Stari Grad was perfect. I thought Stari Grad was perfect because it was less crowded than Hvar, and offered a great selection of restaurants, and the view was just as beautiful. Because we had a driver, we would drive down to Hvar whenever we wanted to go.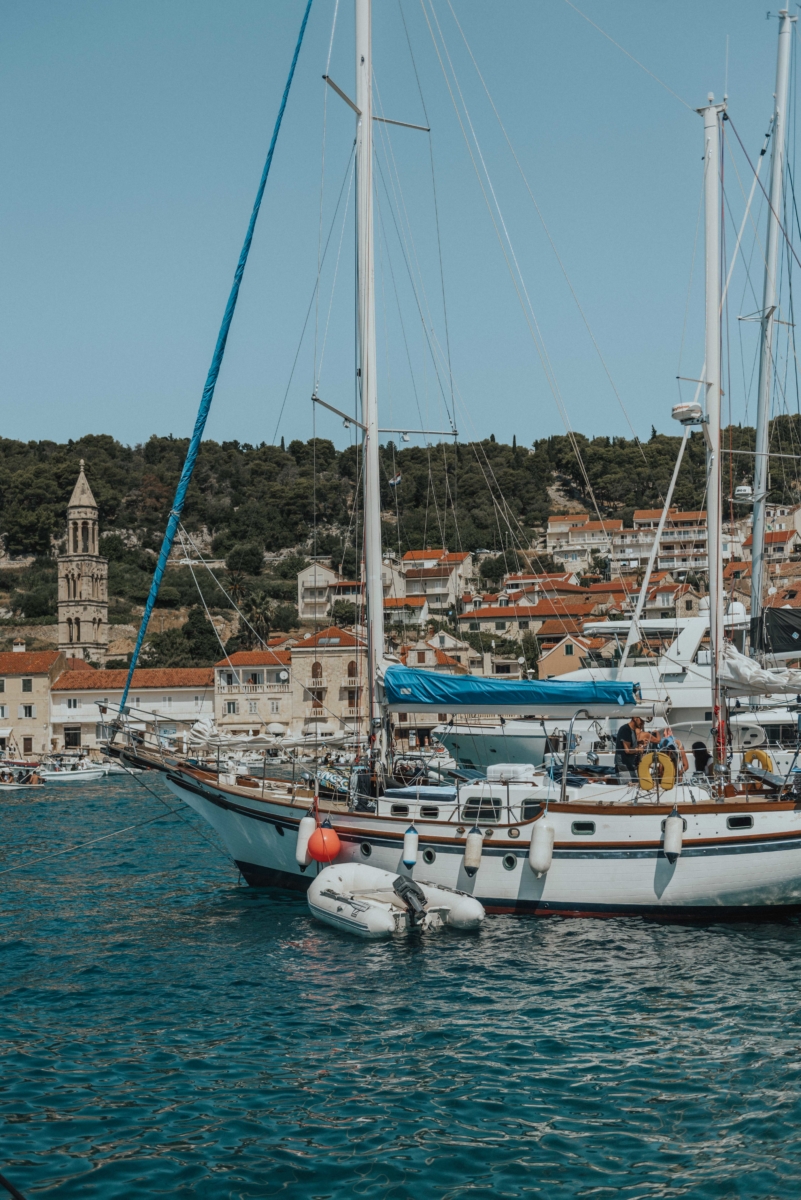 Where To Eat
I was once again blown away by the food scene in Croatia during our time in Hvar. Because the island is such a hot spot, it's home to some of the best brunch and coffee spots. Here's what I loved: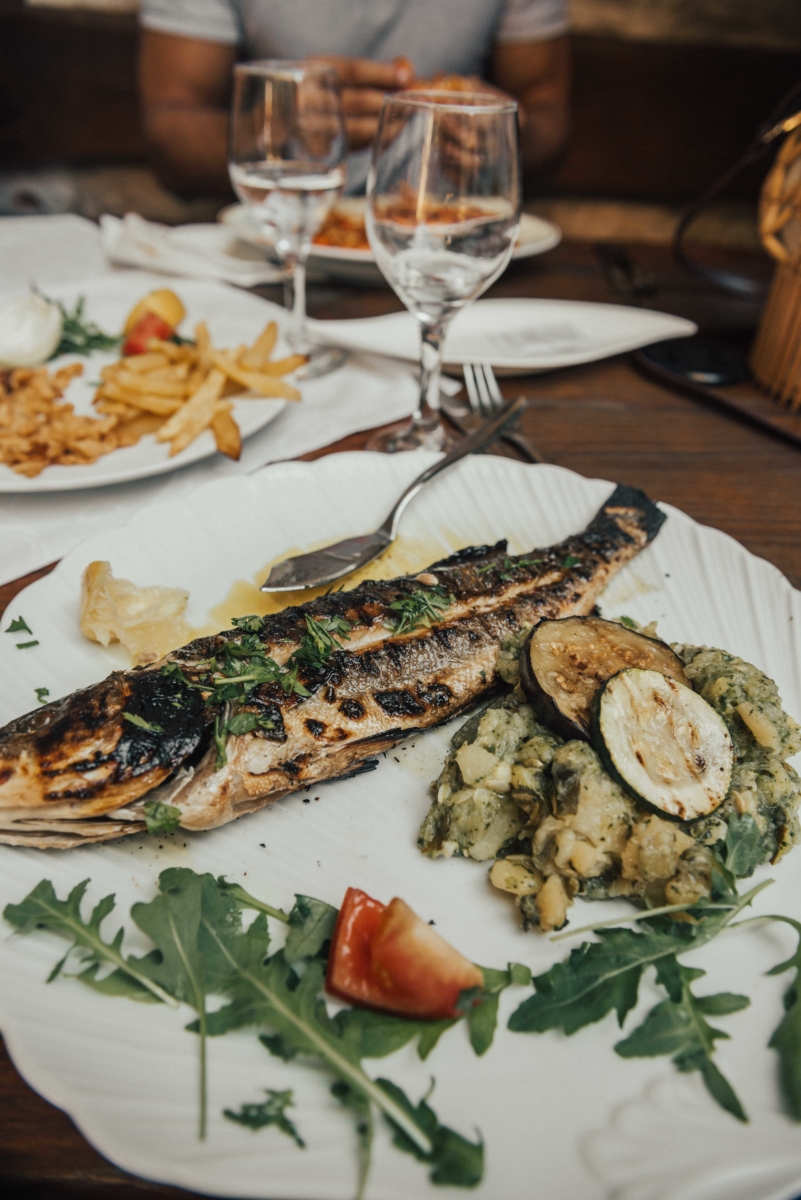 Konoba Pharia: located in Stari Grad, this restaurant is a konoba, which is a typical Croatian restaurant. Essentially, Konobas have a really cozy, authentic feel to them, like you're going to eat at someone's home. The seafood was incredible. The fish, calamari, literally everything. But their service was absolute garbage.
Macondo: A Hvar hotspot, this restaurant is always buzzing with people. Make sure you make a reservation in advance as it's almost impossible to get a table otherwise. The food is incredible. I got the lobster pasta which was simple and delicious.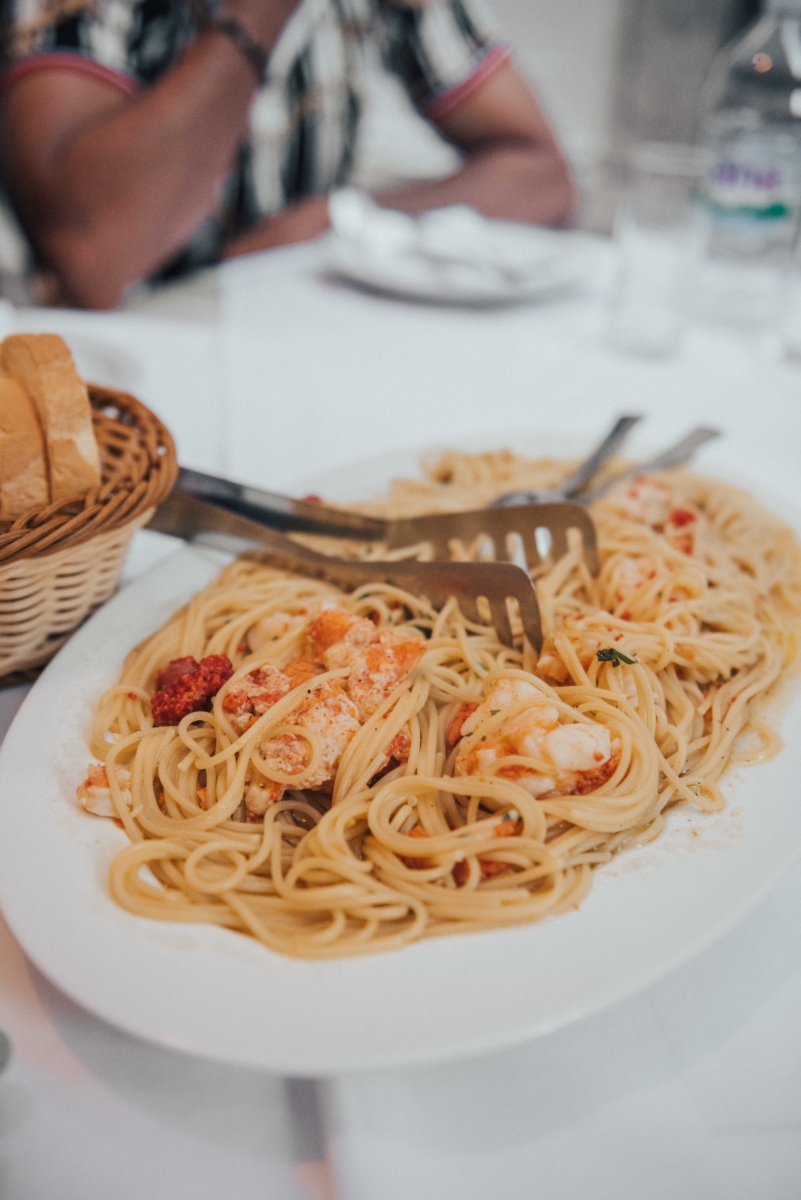 Kava 37: An excellent specialty coffee shop. They also have tons of non-dairy milk options (including oat)!
Fig Cafe: Probably the best breakfast we had in Croatia. They had so many incredible dishes. We got a whole bunch of things and shared everything, and honestly I didn't have one bad thing.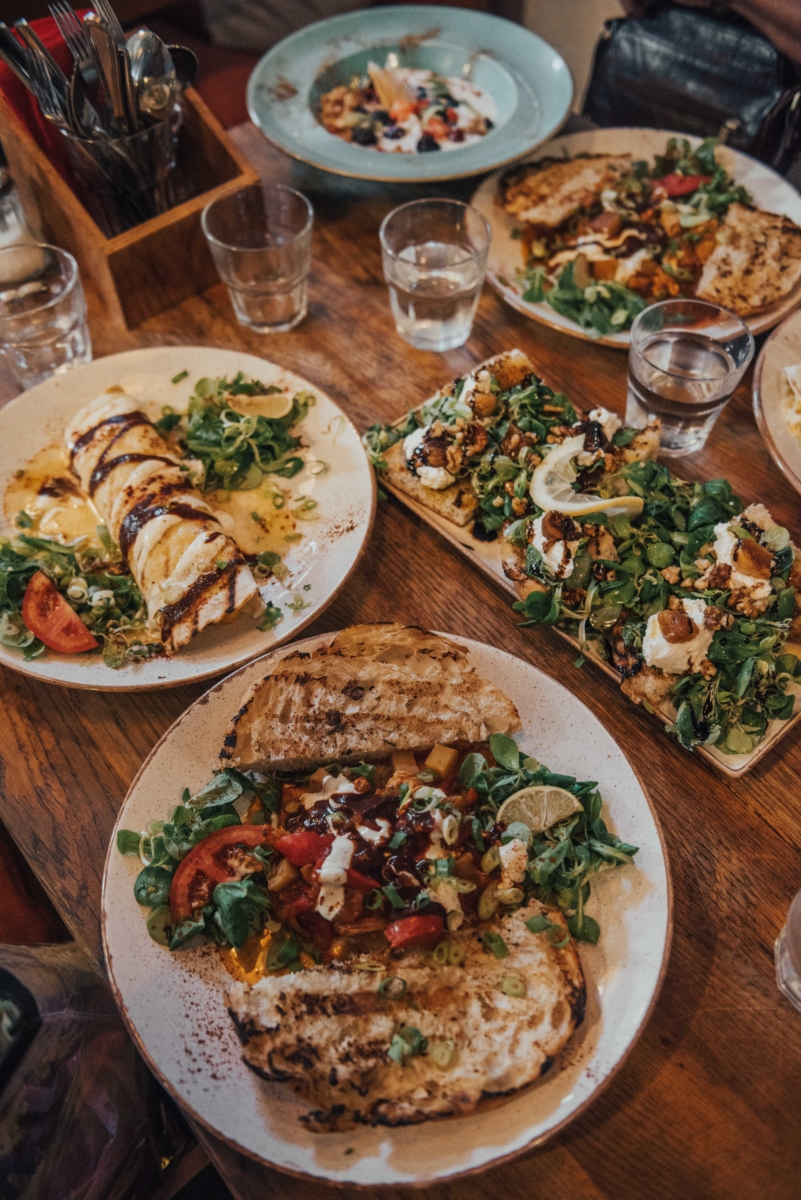 L'Amore Per Il Gelato: the gelato here is on par with some of my favourite places in Italy. SO good!
Bosscat: Another specialty coffee shop
Lungo Mare: Probably my favourite meal in Hvar. While most places in Croatia did excellent seafood, this restaurant also offered the most delicious meat dishes. I highly recommend the lamb. Again, make sure you reserve in advance.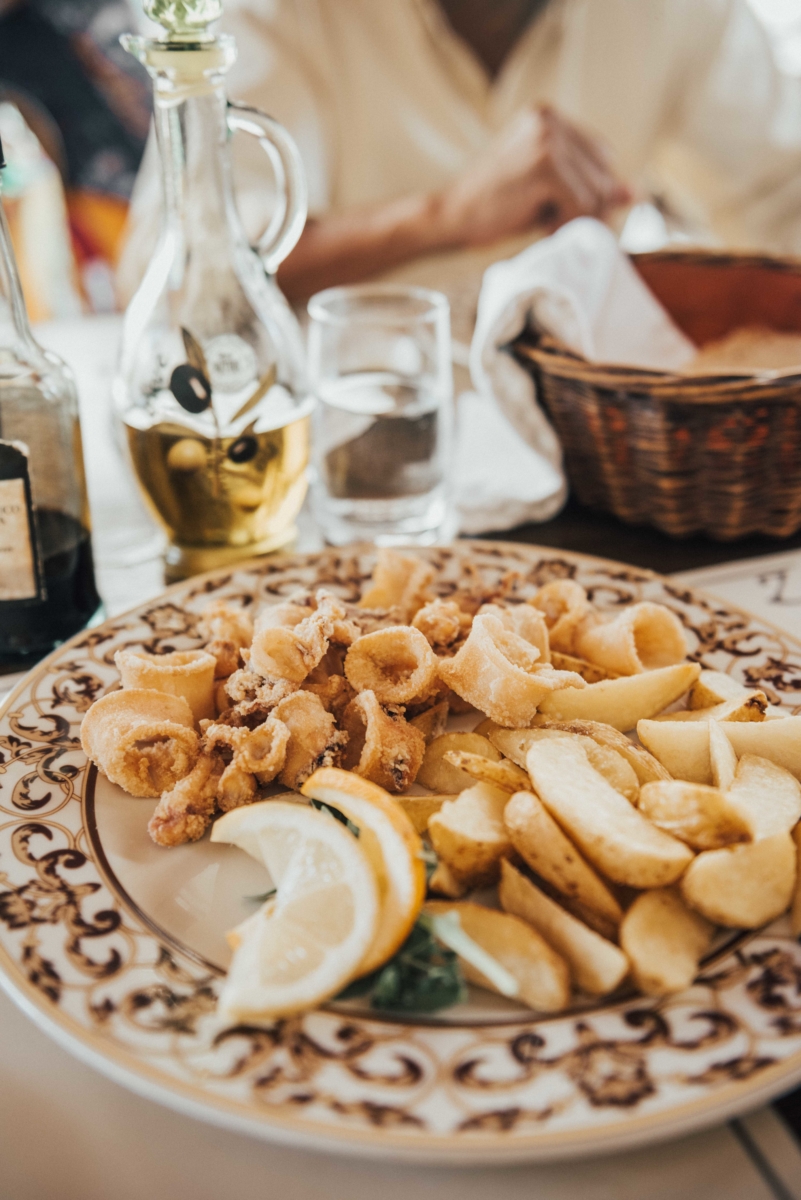 What To Do
Hvar is a slow paced island where you go to enjoy life: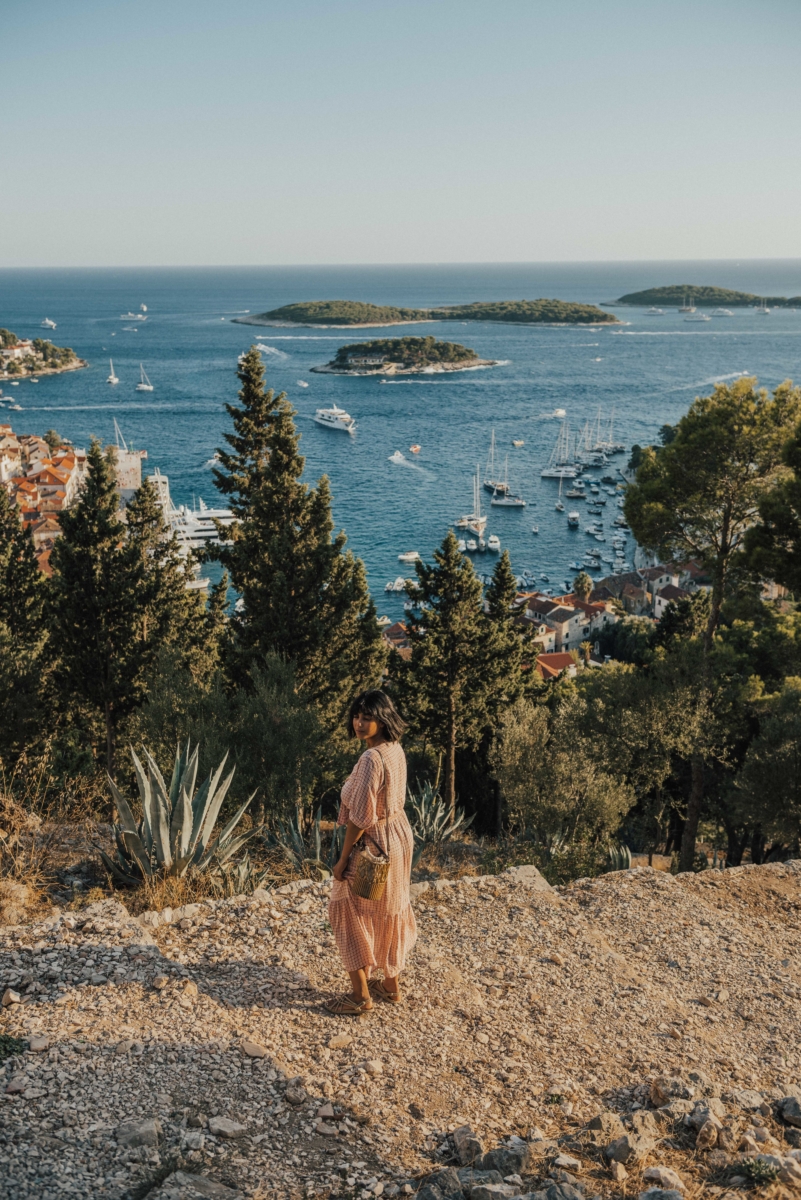 Either drive up to or hike up to the Hvar fort where you get the most gorgeous view of the island
If you stay in Hvar, spend an afternoon in Stari Grad
Take a boat out to the nearby island – there are vendors everywhere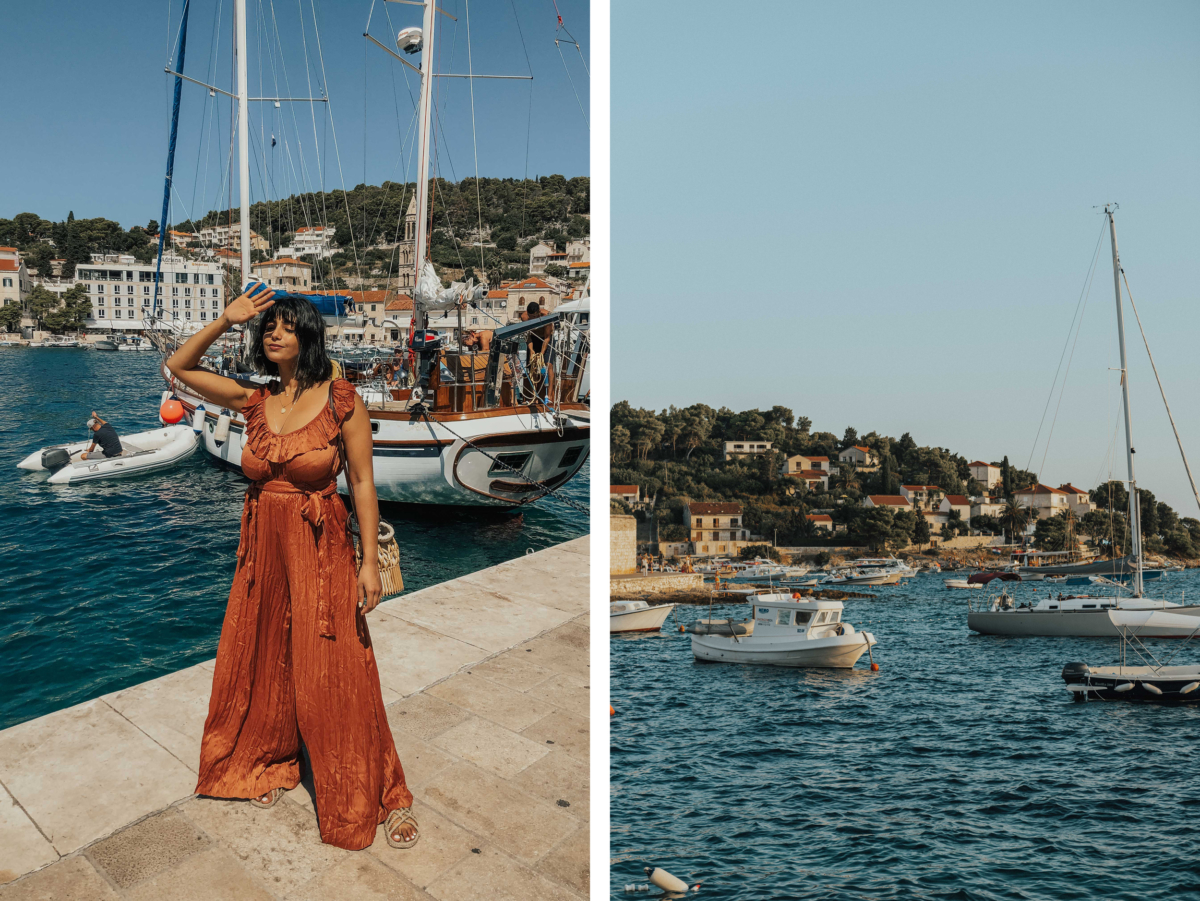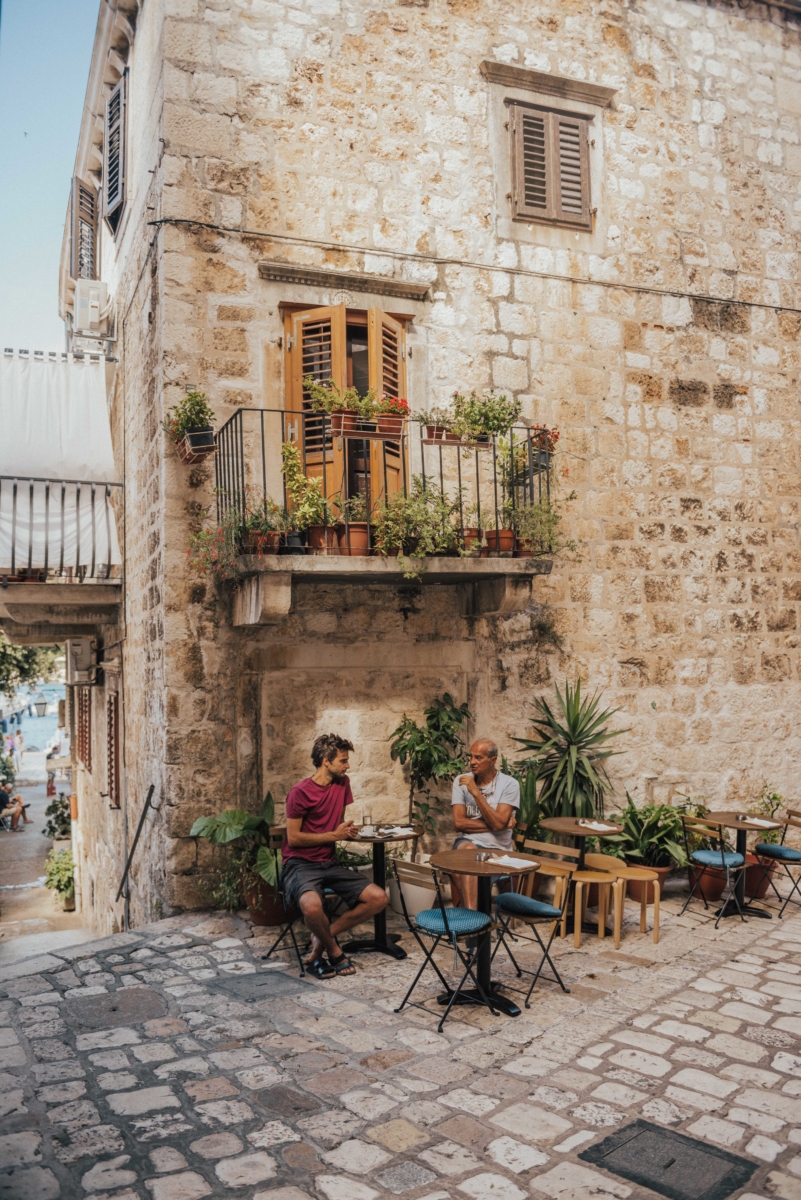 PS – if you enjoyed this guide, don't forget to check out this guide to Split and a beginner's guide to Mykonos.