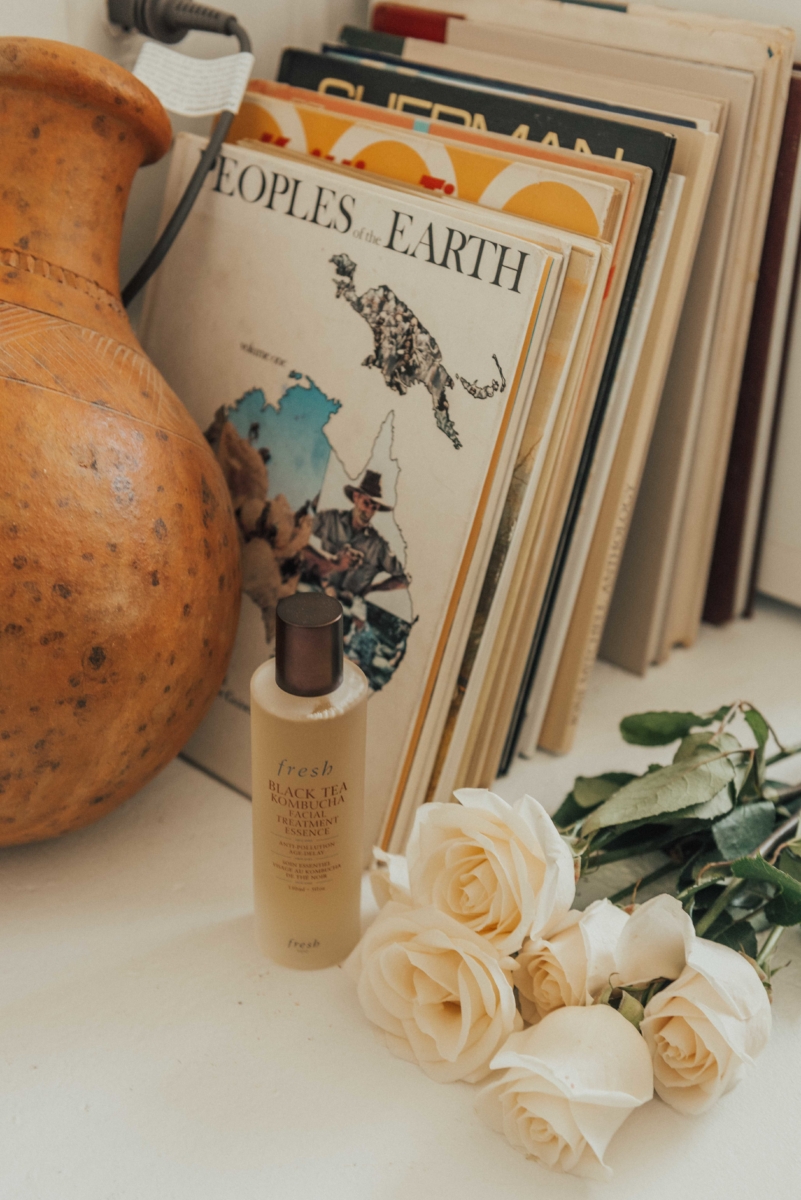 Unless you live in the tropics, chances are you've dealt with dry skin in the winter. Well aside from it being super uncomfortable, did you know that dry skin leads to premature aging? No thank you.
So by now we all know that K-beauty and J-beauty brands are just completely ahead of the curve when it comes to skincare. Double cleansing, sleeping masks, 7 skin method, all popularized by K-Beauty are all ways to achieve skincare nirvana (also known as glass skin). And one key ingredient that'll get you ahead on the journey to glass skin is an essence. This magical water-like substance is a hybrid between serum and toner, but not really one or the other. Let's investigate, shall we?
WTF Is An Essence?
Essence, beauty water, or watery lotion, is a skincare ingredient that has the consistency similar to that of a toner. While it's packed with the ingredients that boost the quality of one's skin, the concentration of these ingredients aren't as high as they would be within a serum. What it does do is prep your skin for serums. An in-between step to pack a hydrating punch. In K-Beauty, it's considered one of the most important steps in your skincare routine.
Toner vs. Essence
You're probably wondering what the difference is between a toner and an essence. A toner is used to balance the pH level of your skin, and remove any leftover dirt and debris on your skin after cleansing. An essence is used after a toner to prep your skin for the rest of your products. The goal is to hydrate and increase absorption of every subsequent product used.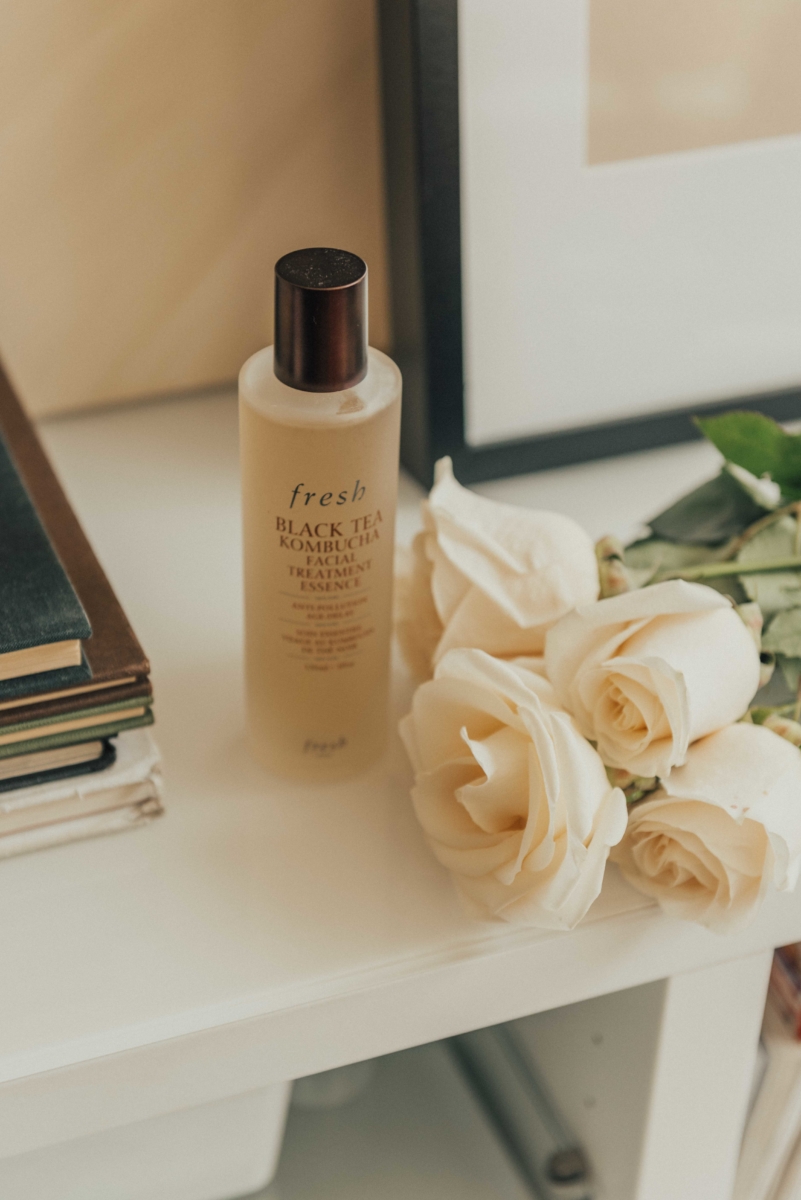 How Do I Use It?
When it comes to an essence, you want to apply it onto damp skin, using your fingers. You want to ensure your skin is damp because product absorbs best into damp skin. It should be applied after a toner. If you want to be extra AF, take a page out of the K-beauty book, and apply it between 2-7 times. Yes, you read that right.
There are so many great essence options out there, my current go-to is the Fresh Black Tea Kombucha Essence. Kombucha protects skin from pollution and free radical damage, while hyaluronic acid hydrates, and mandarin peel promotes an even complexion. I'm on my second bottle currently.
Have you tried an essence?
PS – if you're into skincare, check out the dark spot corrector that actually works and the right way to layer your skincare.